Our day out on PJ's Day cruise

The cruise we were booked on leaves from Port Denarau at 9.30am which is around the same time as the rest of the island cruises. We piled on board the 50 ft ferro cement yacht for a day out at Bounty Island.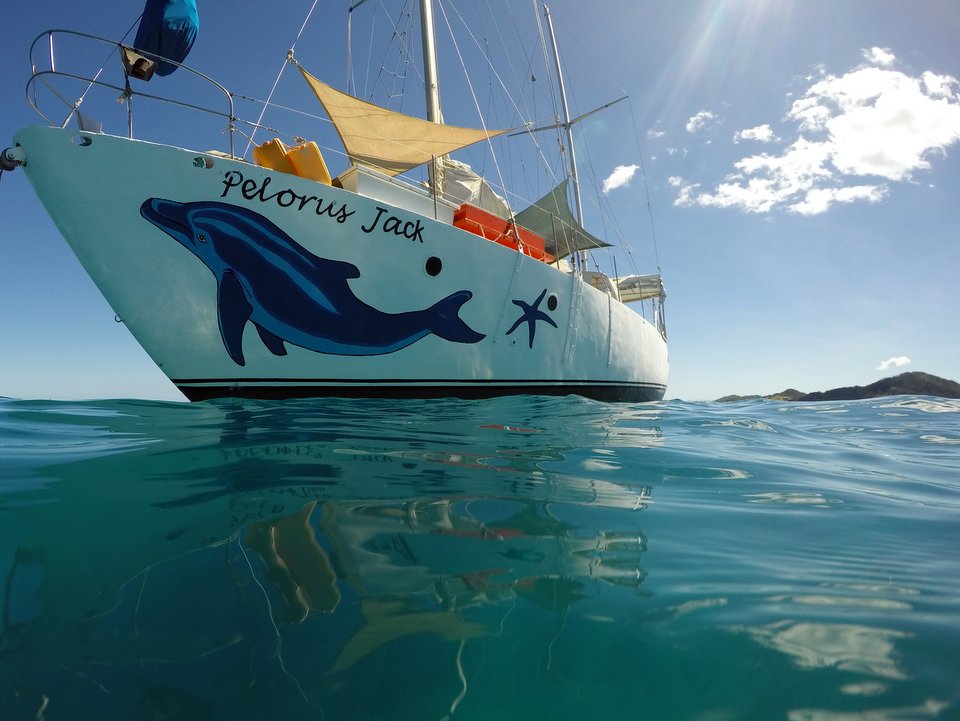 It looks nice... from this distance!
The Pelorus Jack used to sail out to Plantation Island which meant a total sailing time of four hours. With their new destination of Bounty Island the total sailing time is now under two hours, a good time saving.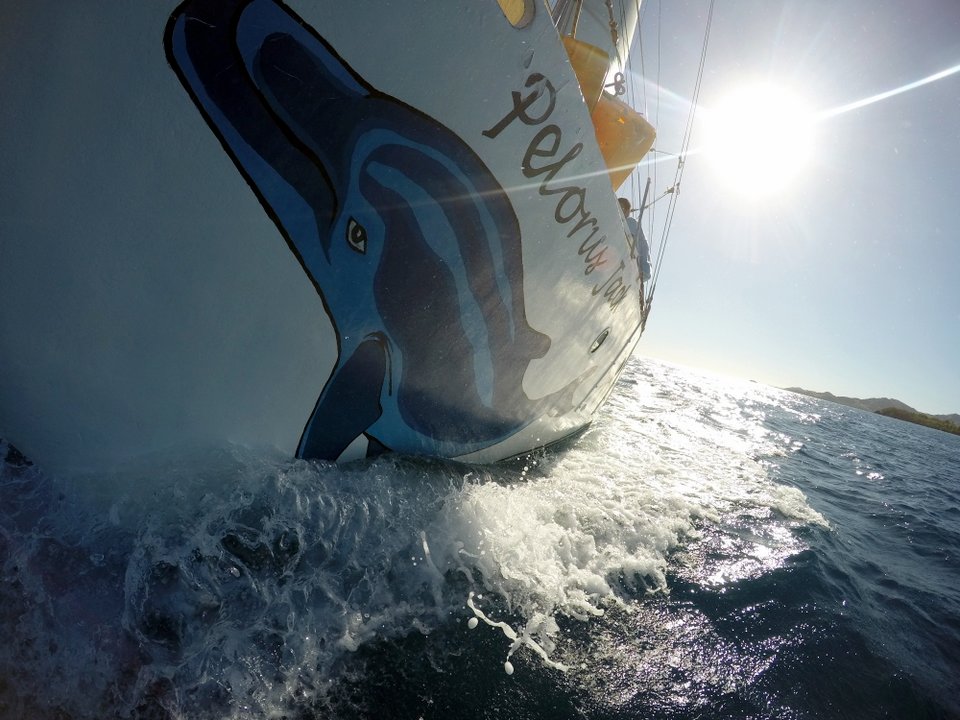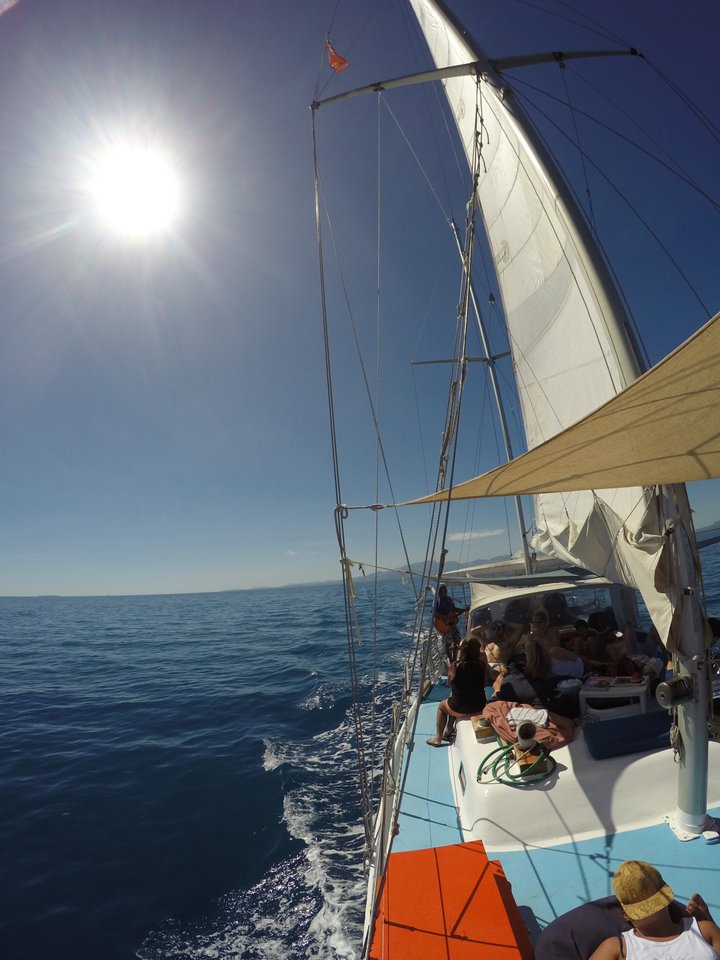 Sails are up... but we are using the diesel motors!
What we thought of the Yacht
My first impression of the Pelorus Jack was not good. As I walked up to the yacht I could see the hundreds of coats of paint just slapped over the old lifting paint and rust. When I stepped on board it was disappointing to see such grand old yacht a bit neglected.  
The woodwork hadn't seen a coat of oil or varnish for many years, it was split and cracked from the hot Fijian sun. The same goes for the paint on the deck, no sanding and killing off the rust... it's quicker to just paint over the whole lot so the guests can't see how bad everything is. We know from previous sailing trips you have to find a seat very quickly or miss out. Well no problems here, there are no comfortable places to sit (we should have brought our own cushions or deck chairs).  
Now it was time to check out the toilets down below. I took one look and decided to give the toilets a miss. I was so happy this was only going to be short fifty minute sailing trip to Bounty Island and we were not going out into deeper water.
Hang On! Sailing, what sailing? The sails were up but there was no wind, all I can hear is the diesel motors revving away down below.
The sunset sailing cruise we did last week on the yacht Gipsea was like being on the Queen Mary compared to this! 
Arrival at Bounty Island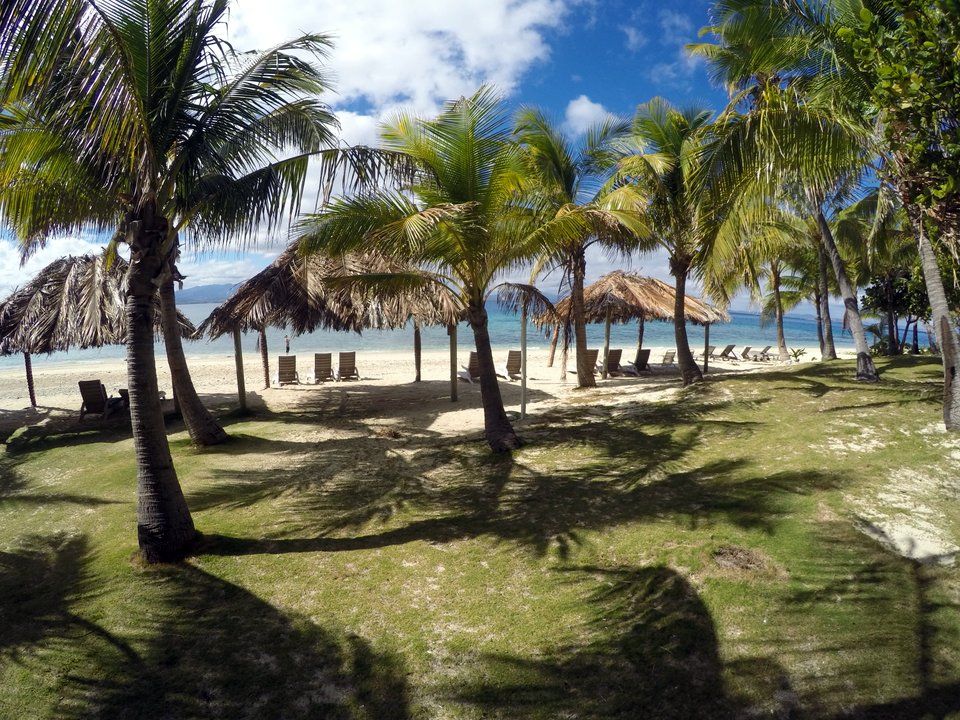 Bounty Island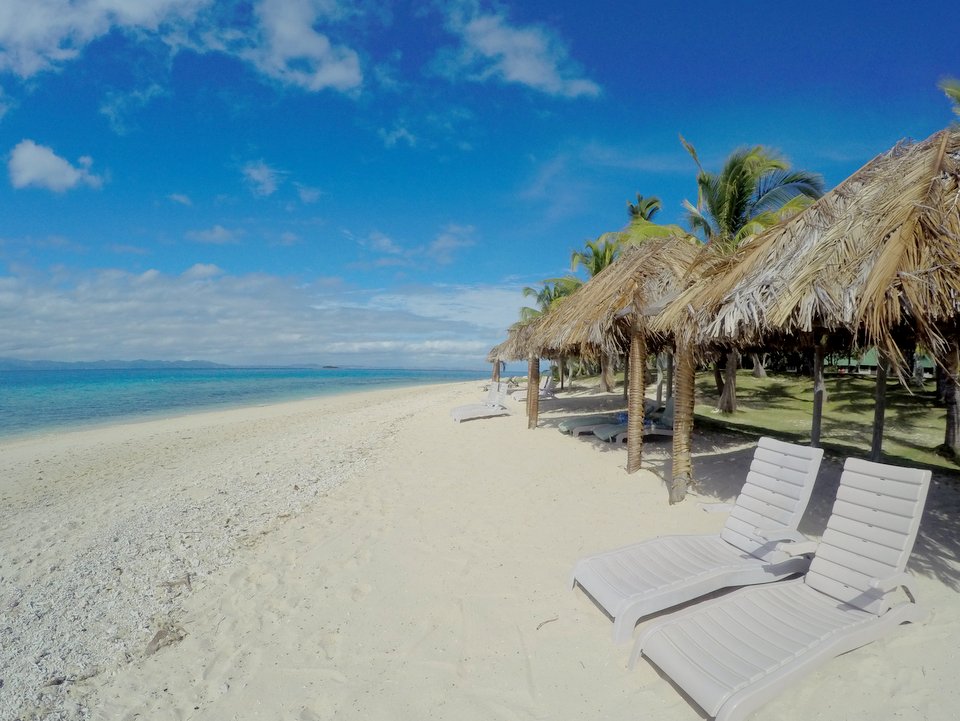 Lots of shade, and the sand is white, soft and fluffy. Perfect!
Now to the best part of the trip, Bounty Island is 13.1Km from Port Denarau and is 589 x 381 metres, to walk around the island it's just 1.6km. The islands closest rivals are Treasure island at 4.6km to the west followed by Beachcomber at 5.8km and then South Sea island 6.4km south, all too far to swim to.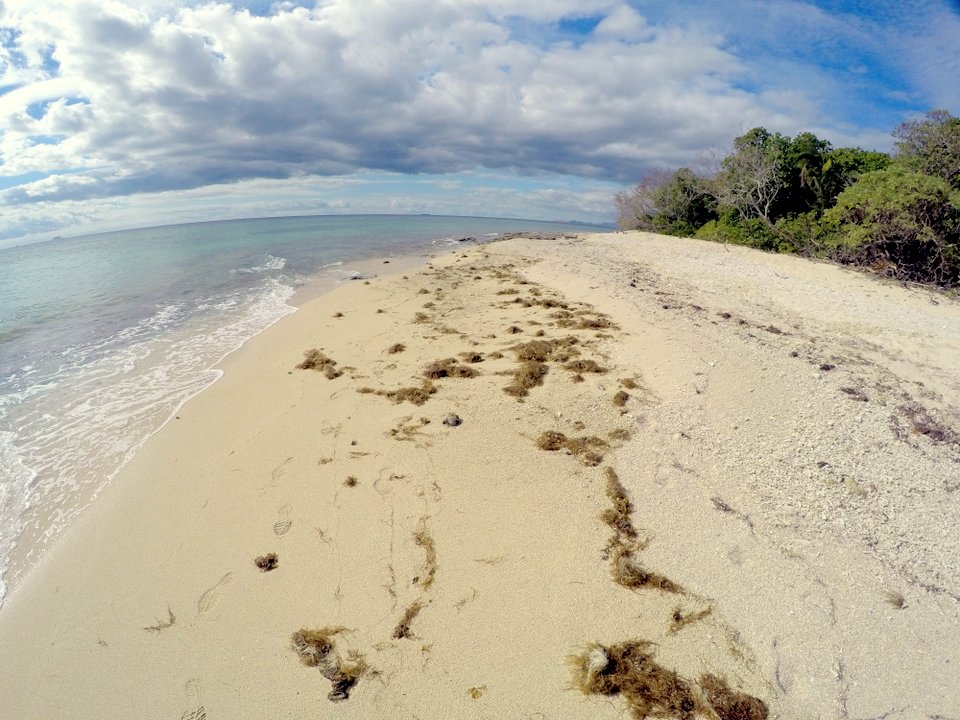 Most islands gather some weed on the windward side
If you wish, you can follow one of many tracks through the bush to the other side of the Island, great if you are looking for some  privacy (just turn your head away when you come across the rubbish dumps). If you take the inner walking track at the eastern end you will walk onto the fire pit arena. We were told by one of the boys it didn't last long, which is such a shame as it would have put Bounty Island on the number one list of islands to stay and watch the fire-walking. The same goes for the ¼ acre overgrown derelict gardens. They could grow and display all the native medicine plants and vegetables grown in Fiji. A great tourist attraction gone begging.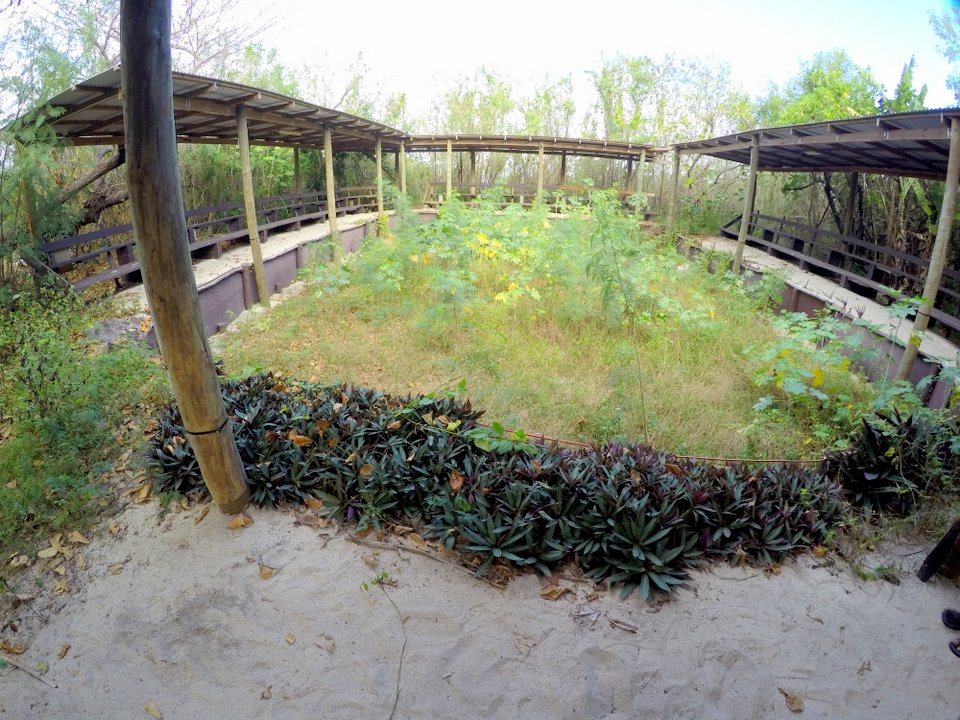 Perhaps they used to grow their own vegetables here?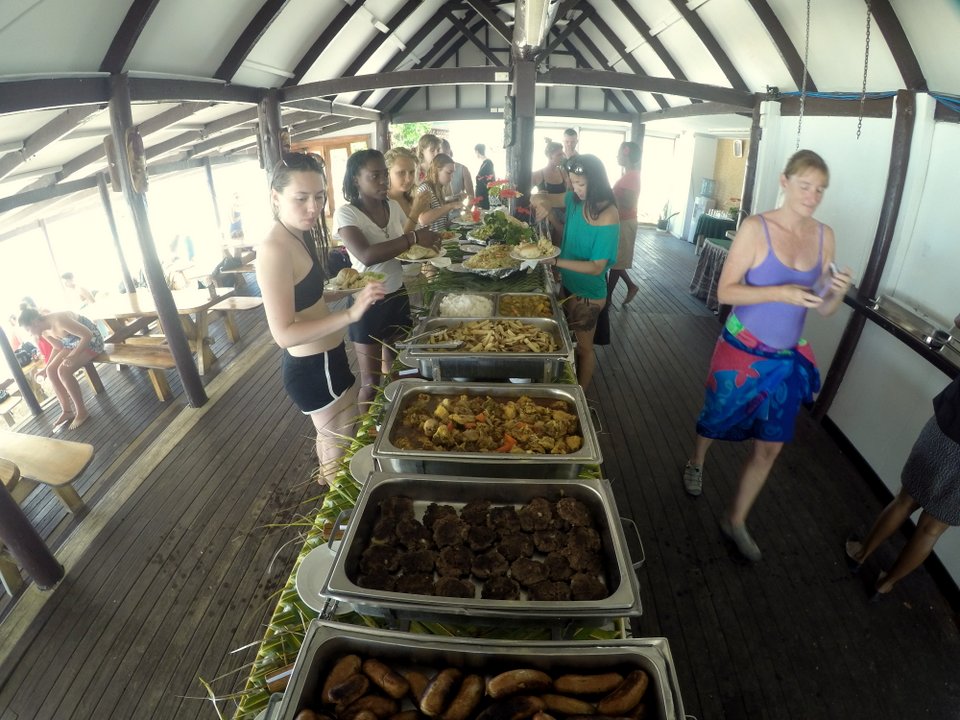 Lunch time at Bounty Island
If you don't muck around too much when you arrive at Bounty you might have time to go for a quick snorkel before lunch, but do not miss lunch because it is very good. You can snorkel right out in front of the resort then make your way anticlockwise around the Island to see more colourful fish and coral.

Some photos taken while snorkeling around the island.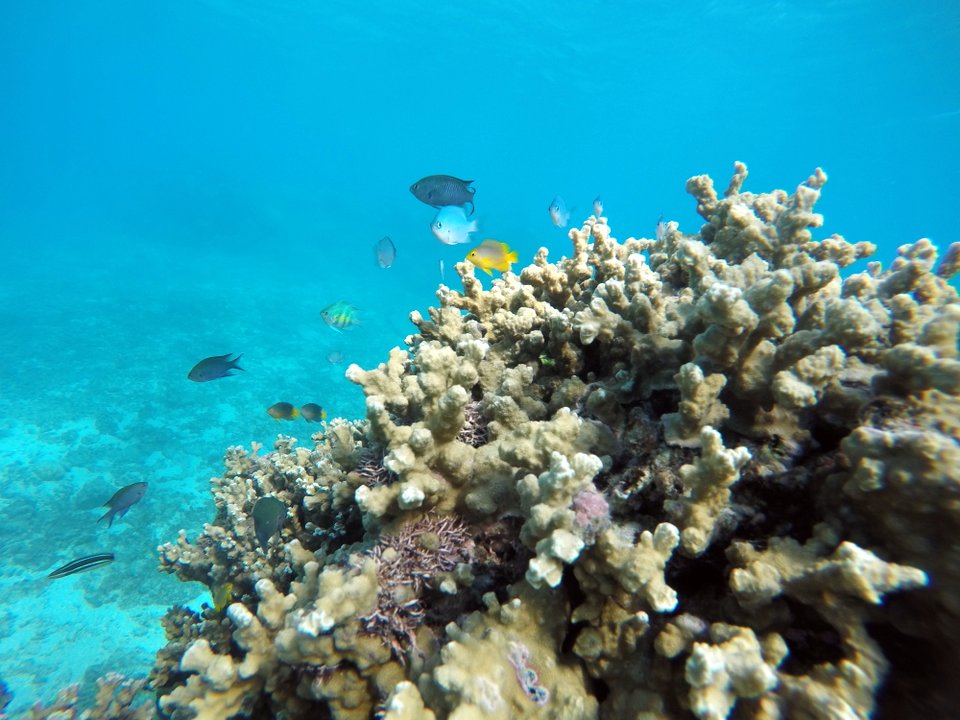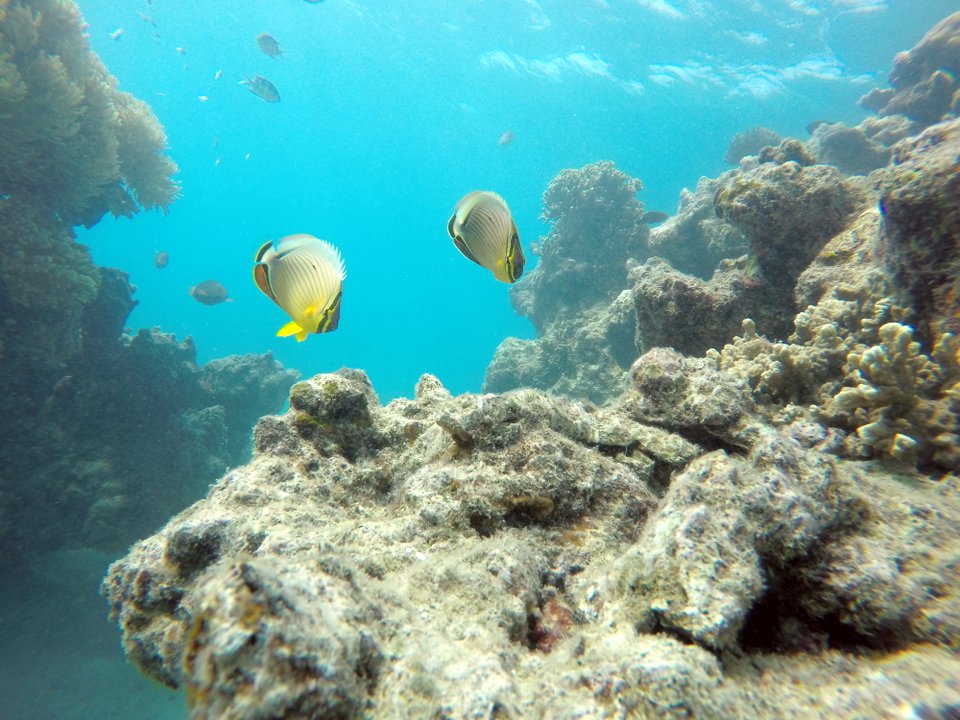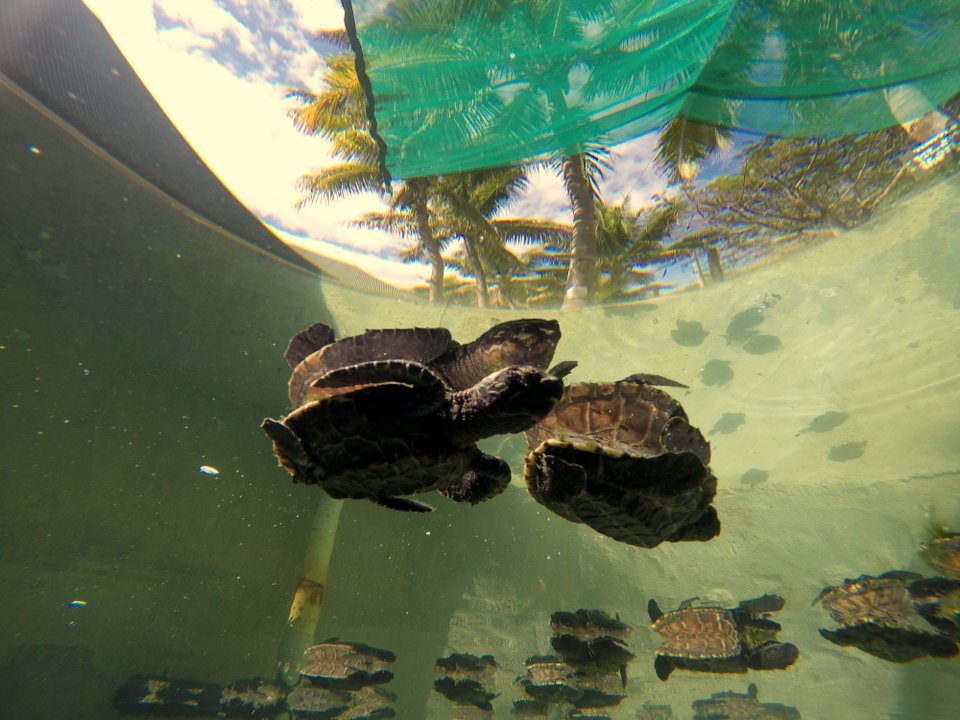 Wrapping up our day
One thing you should not miss out on is the turtle rearing pool behind the office. The day we were there, must have been thirty or more baby turtles, as you can see in the photo above they needed a bit of well overdue TLC.
Time will fly by very fast on Bounty Island, so be careful not to miss your ride on Pelorus Jack for the journey back to Port Denarau. 
Pros and Cons...
Yacht:  I found the Pelorus Jack very run down and uncomfortable 
Bounty Island:  A quick boat ride out to Bounty Island 
Beach:  Good white sand to walk on, you do not have to wear shoes 
Swimming pool:  Good pool 
Snorkelling:  Very good and free snorkelling gear
Lunch:  A good lunch with plenty to eat and a good variety 
Activities: Nothing   
Value for money:  Good 
Would we go again?:  No, unless it was on a different yacht  
---
Book PJ's to Bounty Island here now...
---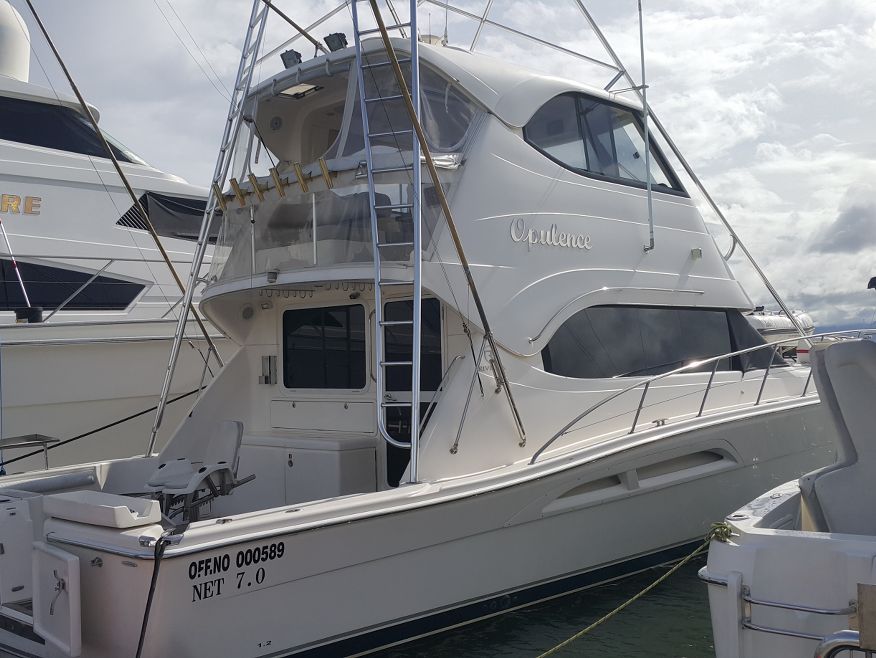 Boat Charter
---