Port Denarau & Marina
Port Denarau
There is great selection of shopping and dining available at the Port Denarau Retail & Commercial Center. Billed as "The jewel in the crown", the Port Denarau retail and commercial center is situated on the waterfront, right beside the marina. Don't expect bargain prices here... this is a tourist hub, and you pay tourist prices. Even so, it's certainly not outlandishly expensive, and there is a wide range of shops and eateries here. As shopping malls go, this isn't particularly big. Actually, compared to one of the malls in the main centers of Aust or NZ, it's tiny. About 20 retail stores on the ground level, with a handful of business offices on the 1st floor. But what it lacks in size, it more than makes up for in ambience, quality stores and location.
This is what you will find in the shopping complex. 
Surf Clothing and Equipment
Foreign Exchange/Money Transfer
Westpac Bank
Professionals Real Estate
NZ Ice Cream Shop
Footwear retail
Retail Jewellery, Watches
Supermarket & Duty Free                  
The Hot Bread Kitchen
Pharmacy
Sweets shop
Hair, Nail & Beauty Shop
Restaurant & Cafes

Clothing Retailers
Boat & Yacht Supplies
Hair braiding
Spa & Massage
Kids Play Center
Eating at Port Denarau

For those of you staying at one of the 5 star hotels or resorts at Denarau, you will have a good selection of fine dining available. But you can eat just as well at one of the restaurants in the retail center, at a fraction of the price. There are well over a dozen places to get a meal here, ranging from full dinners to pizza to bar meals, Indian, Asian, Seafood, Steakhouse, Italian and Fijian Restaurants. If you are after an excellent coffee you will have to go back the Taste Cafe in Martintar.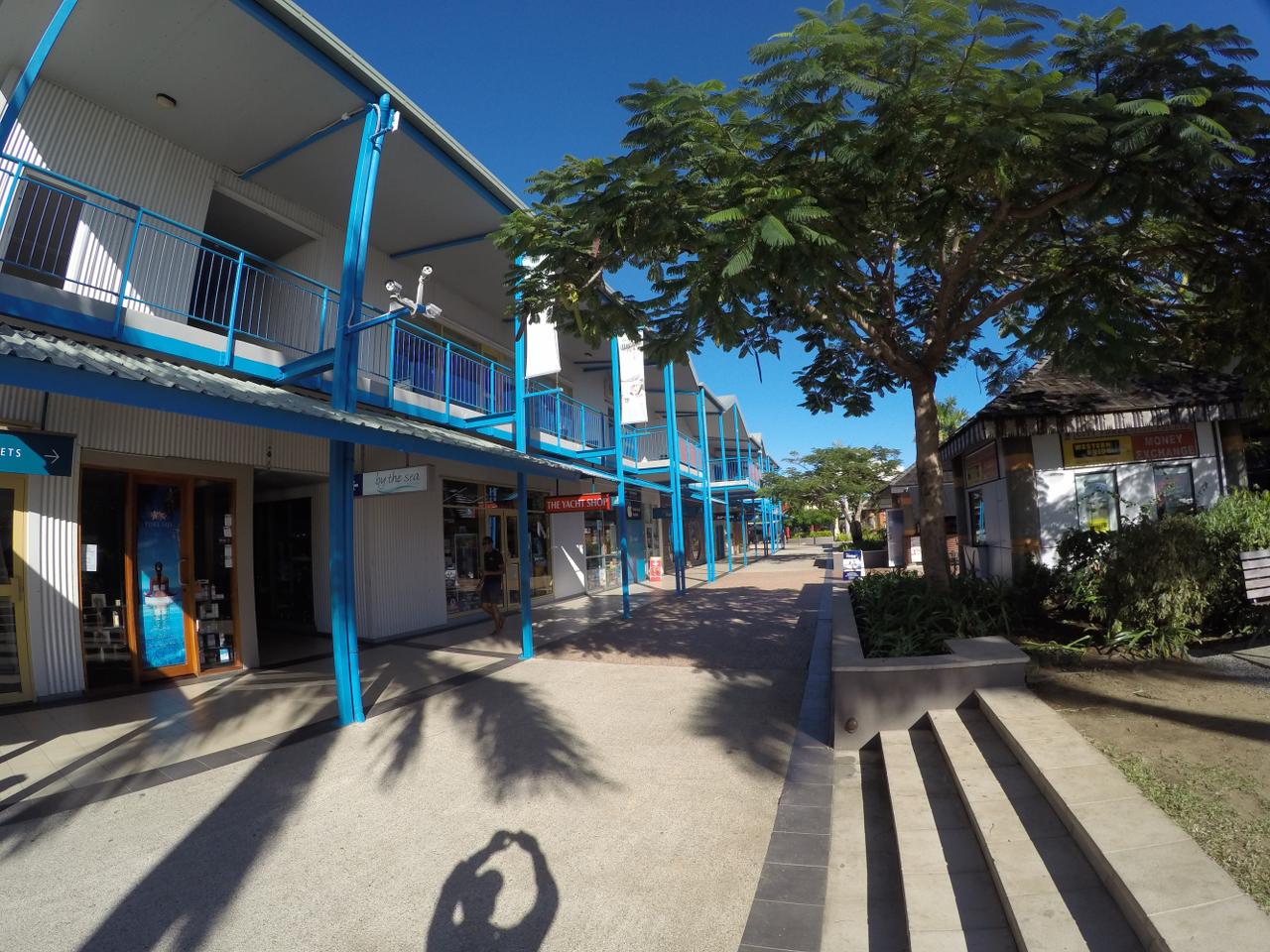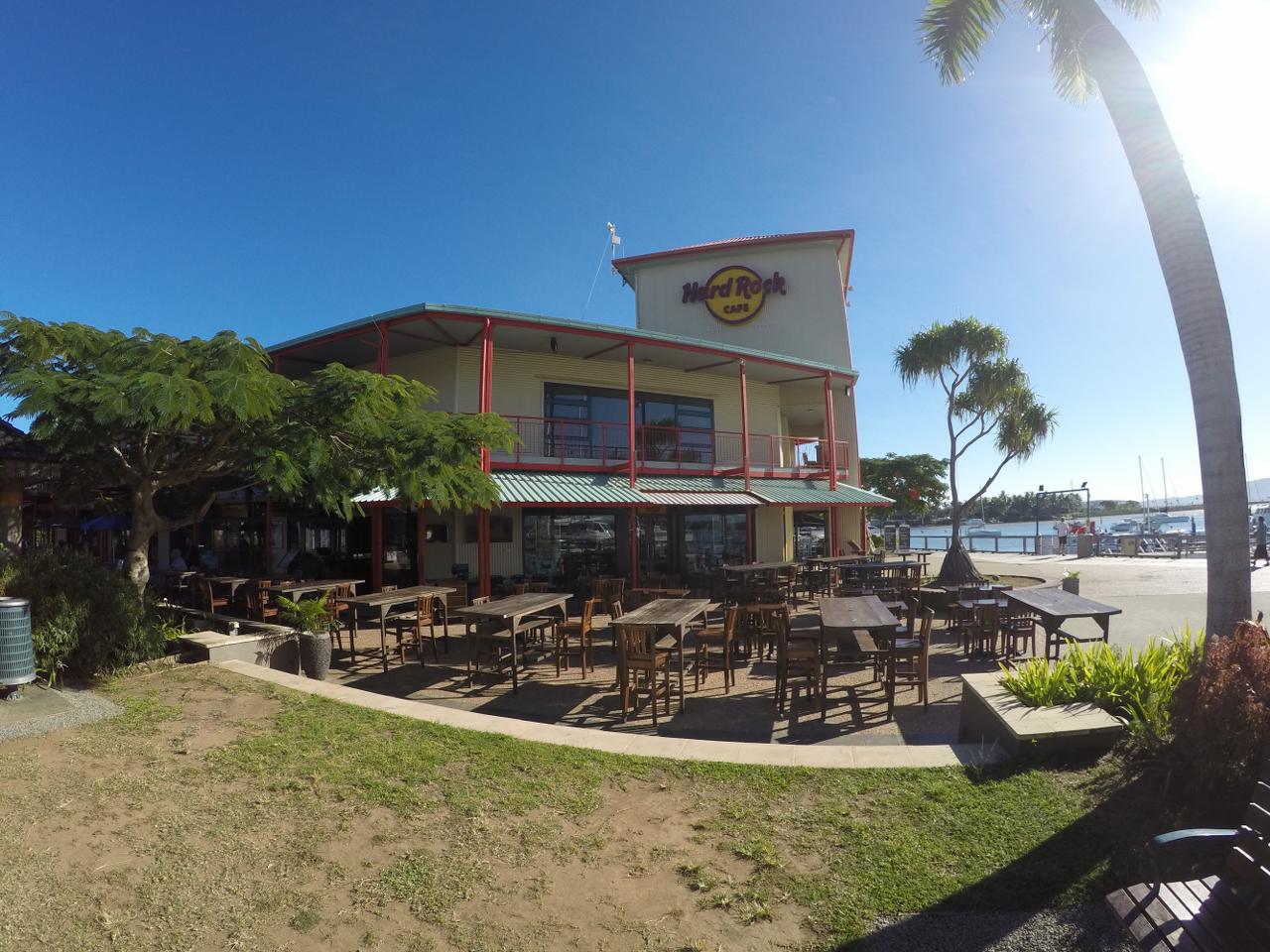 Hard Rock Cafe - Expensive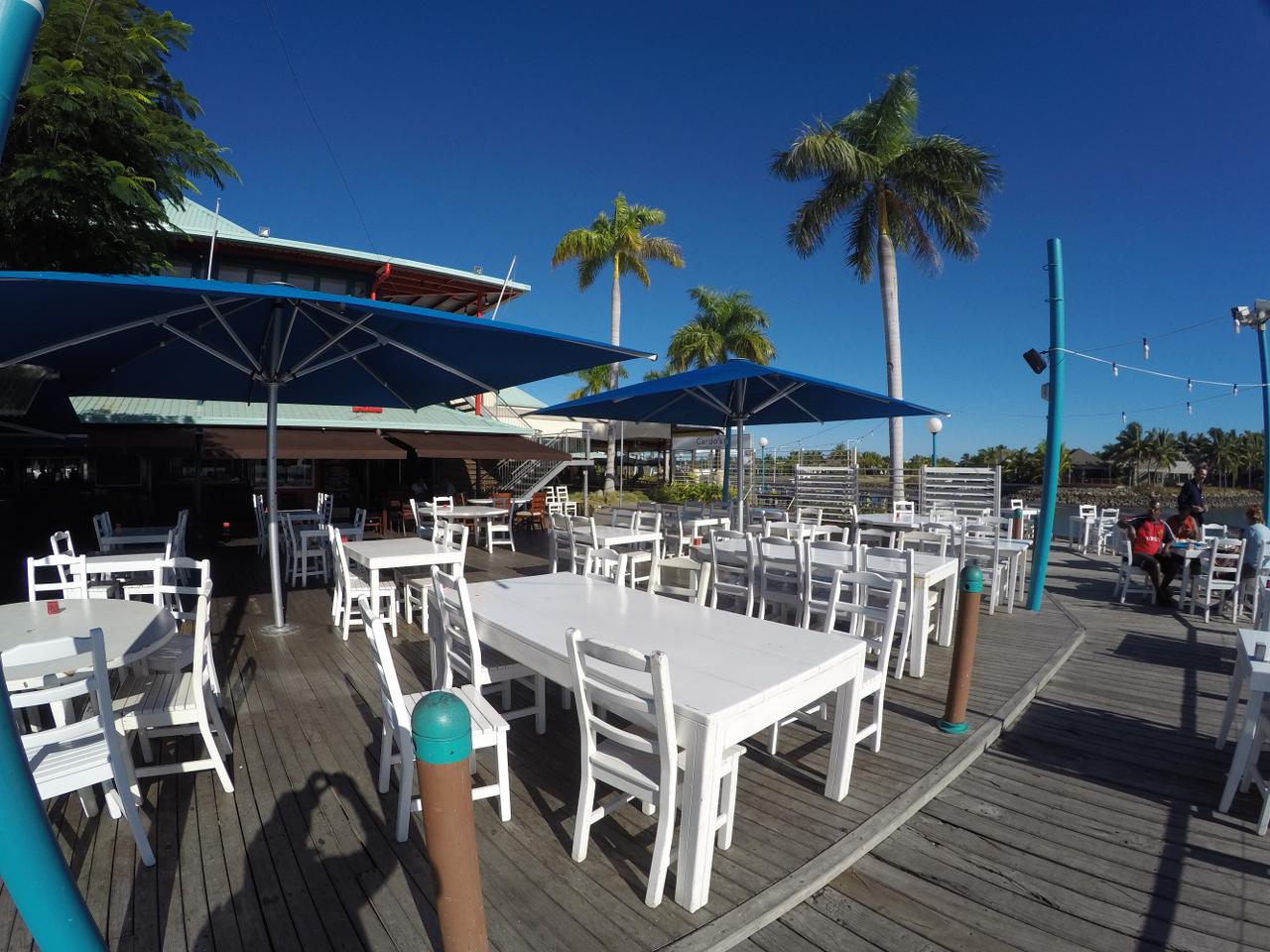 Cardos - great value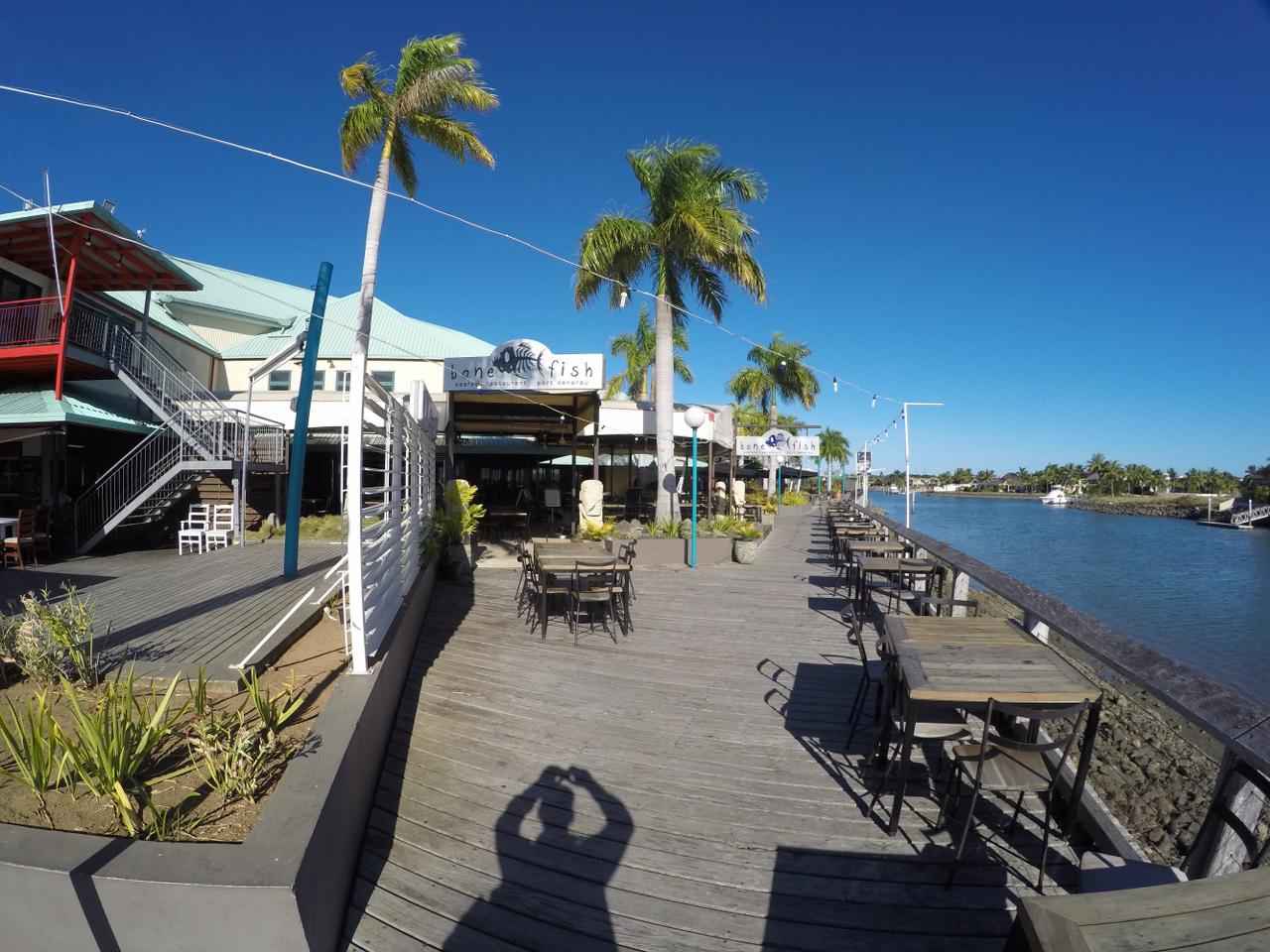 Restaurants right on the water in Port Denarau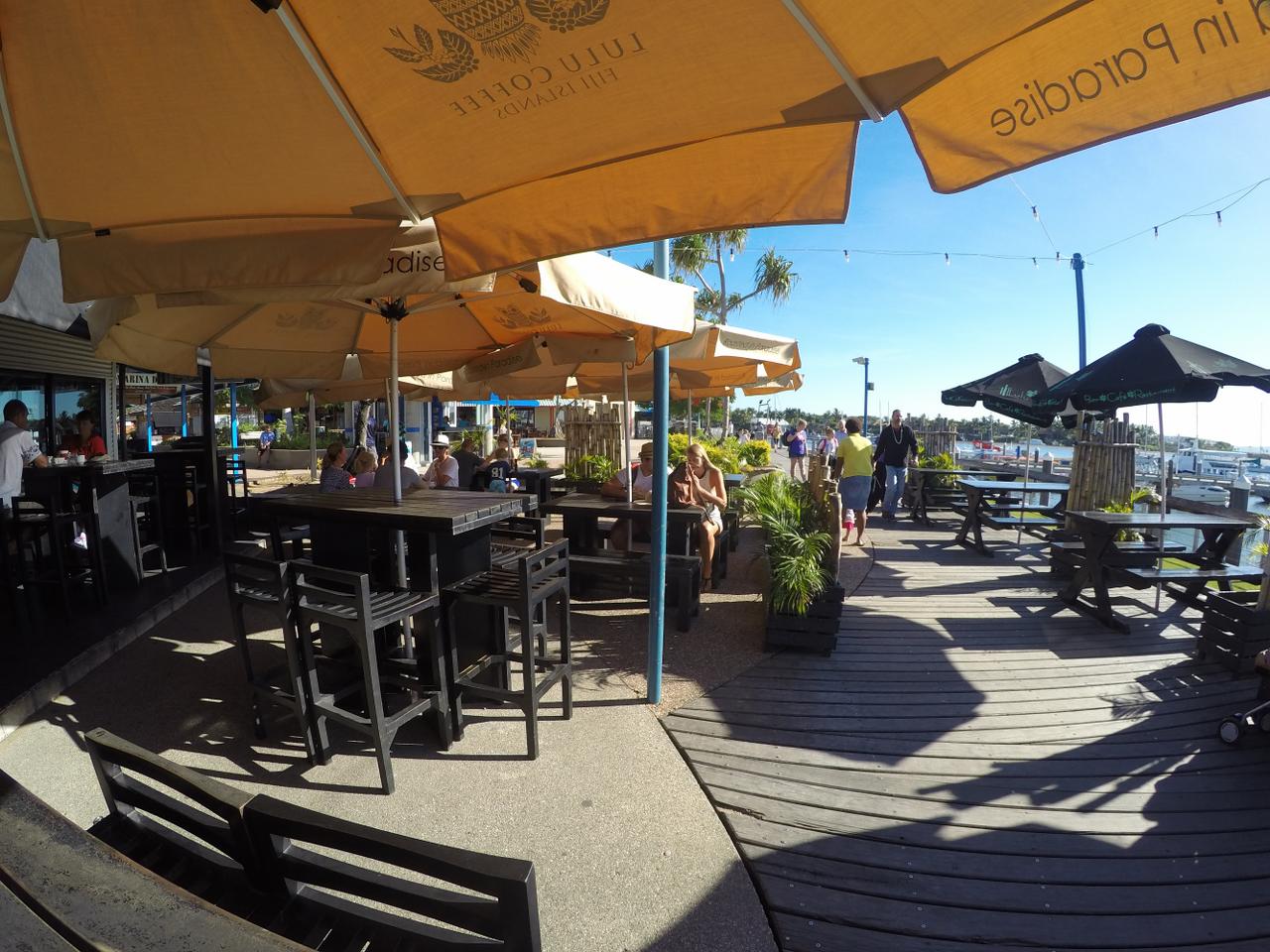 The Port & Marina
Many boats leave from the marina for the islands. Water taxis, day trips, private boat charters, check in at the passenger terminal. The big yellow Yasawa Flyer check in desk is here too. 
The marina car park
There is free parking in front of the car park for one hour only. Don't overstay as you will get a ticket. Take the first road just before the main car park entrance, same place as the buses go. You'll see angle parking there. If you're going to be longer than one hour then you'll have to park in the car park. Usually $3 for 1 to 3 hours, just keeps going up from there until you get to $25 for a whole day. There is always plenty of room in the car park.