Scuba Bula 2 Hour Snorkelling Tour on the stunning Outer Barrier Reef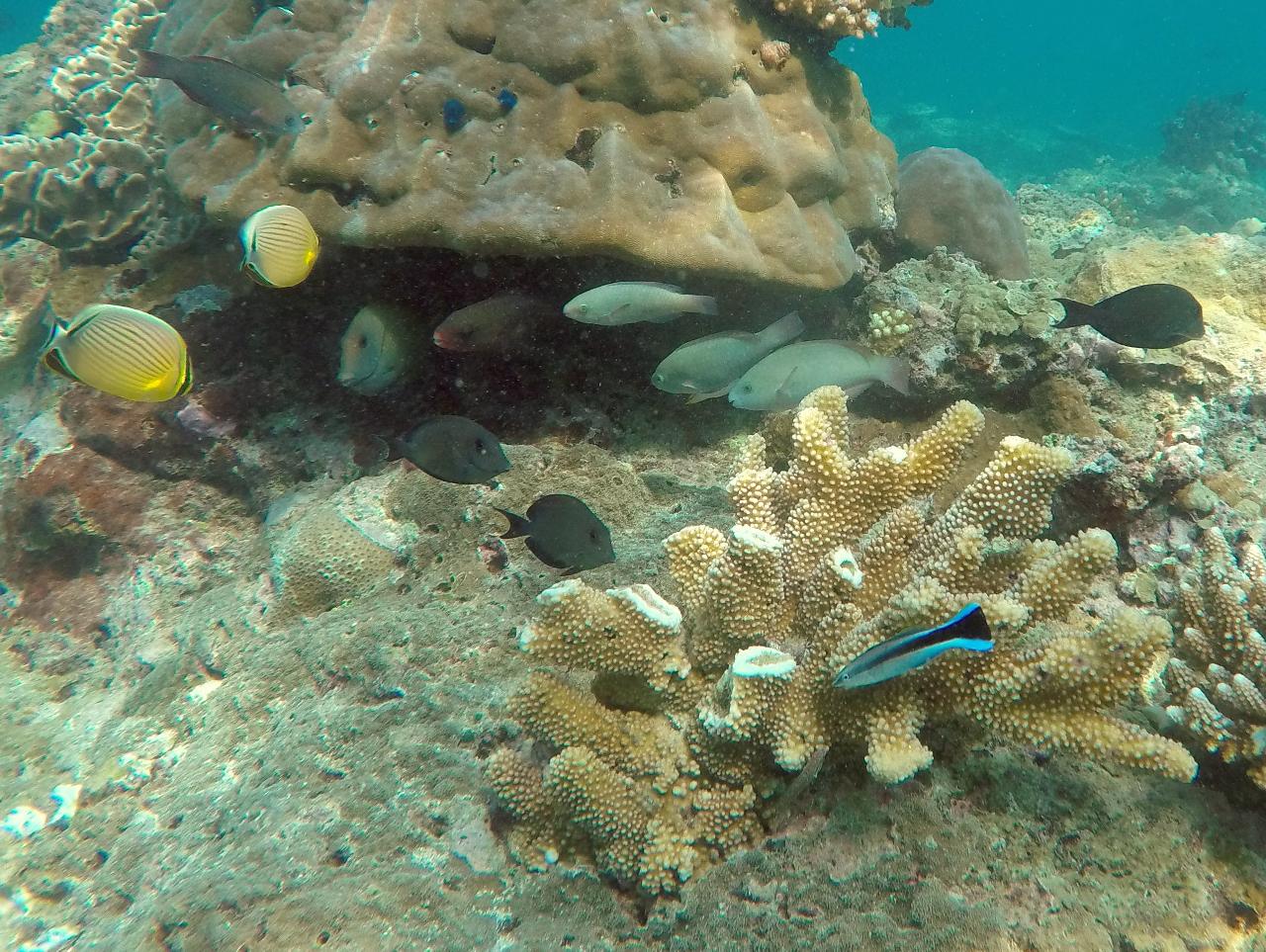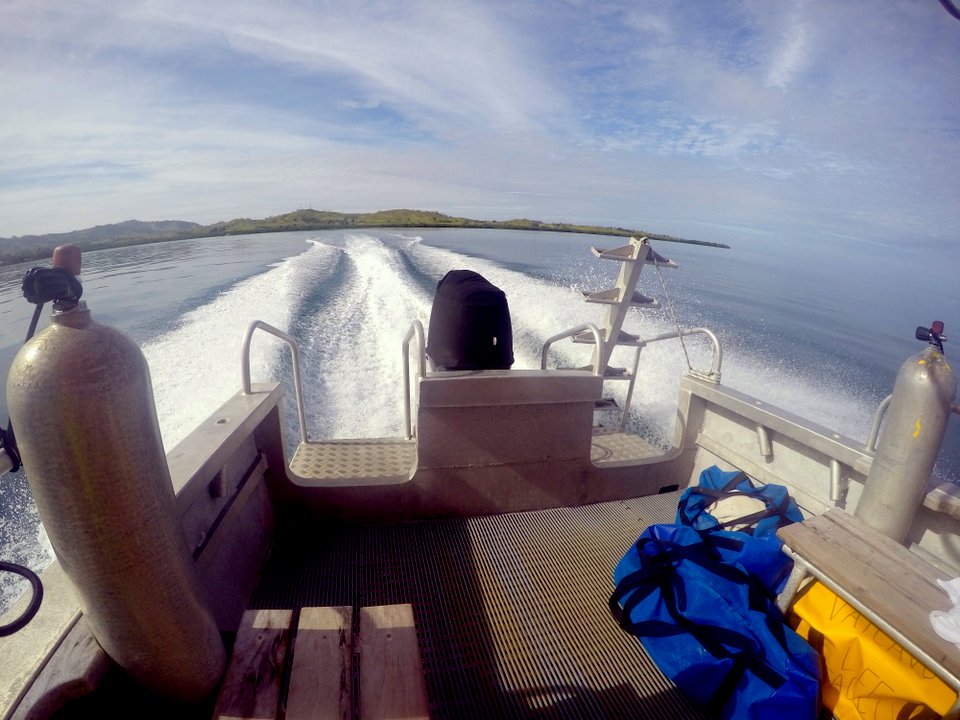 Sandra and I left Nasoso at 7.30am, making our way to the Seashell@Momi Resort for our snorkelling trip on a fine Sunday morning. From Nadi it took us 35 minutes to drive there in our trusty old Toyota Crown, you could say it was more of a scenic tour than a drive. 
After filling in all the paper work, the boys from the Scuba Bula Office sat down with us to see to the fitting of the flippers, mask and even a pair of boat shoes, what a difference it makes to have all your gear fitted properly. Once fitted out our gear was put into a carry bag for us, this made it easier to carry and there was no need to worry about dropping something along the way.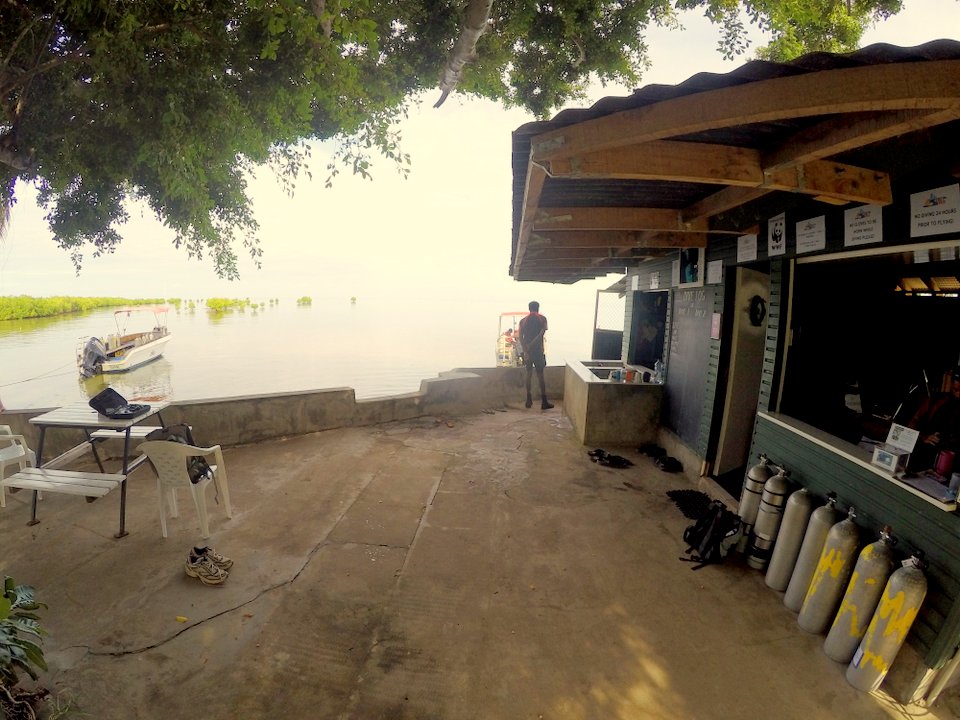 Bula Scuba dive shop at Seashells@Momi resort
First Stop: "Fish Wonders"
It was full tide so we waded 10mt out to the well organised and clean boat. Before we got under way we were given a first-rate safety brief (this would be the best brief I have ever heard on a boat so far). We were shown where the first aid kit, boat flares and life jackets were located and even how to operate the boat to shore radio, outstanding!
In just over ten minutes we arrived at site 1. "Fish Wonders". We tied up to a buoy and slid into the cool blue water of the outer barrier reef. I did find the water a little colder compared to snorkelling inside the reef (like at the South Sea Island or even Treasure Island). The sea was almost flat but there was a slight current pushing us back inside the reef, which is better than being pushed out to sea.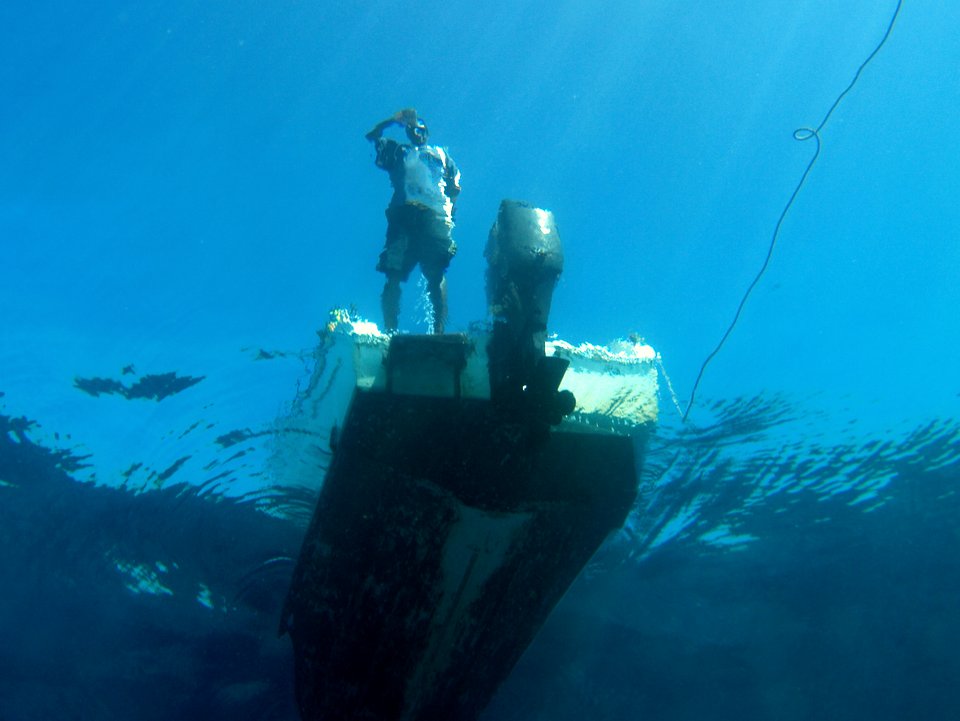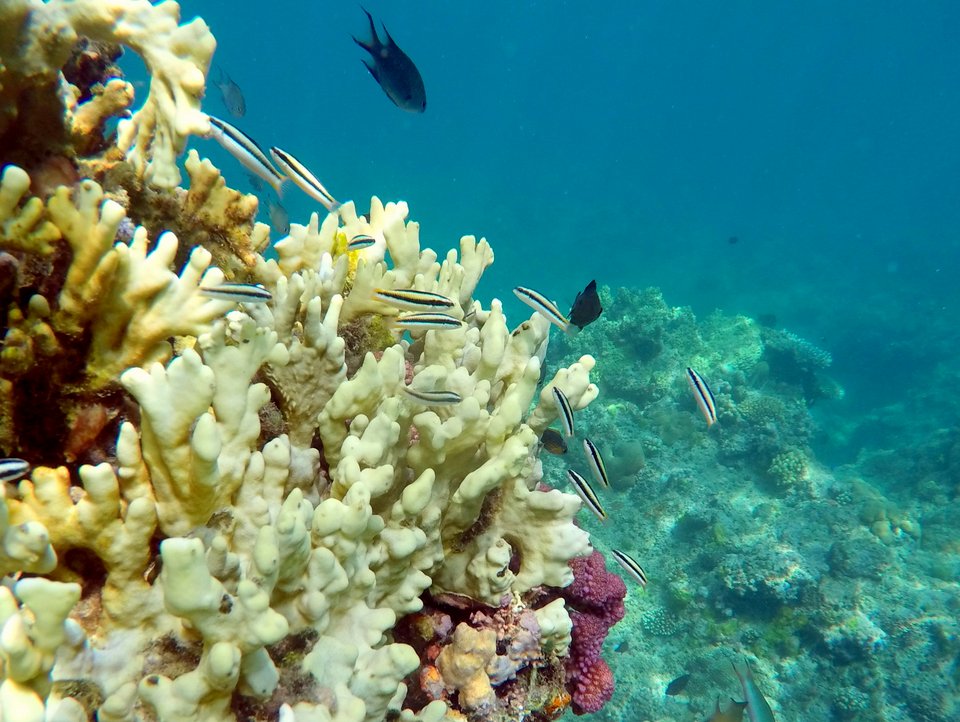 At out first dive site, "Fish Wonders"
A Great Guide Makes All The Difference
Our snorkelling guide for the day was Apisai Botevou, he was outstanding. Apisai was always on the lookout for the big find and that's what he did for us today.  With the hand signals and calling out we saw a rather large reef shark, a spotted ray, and a number of fish we had not seen before on five previous snorkelling trips.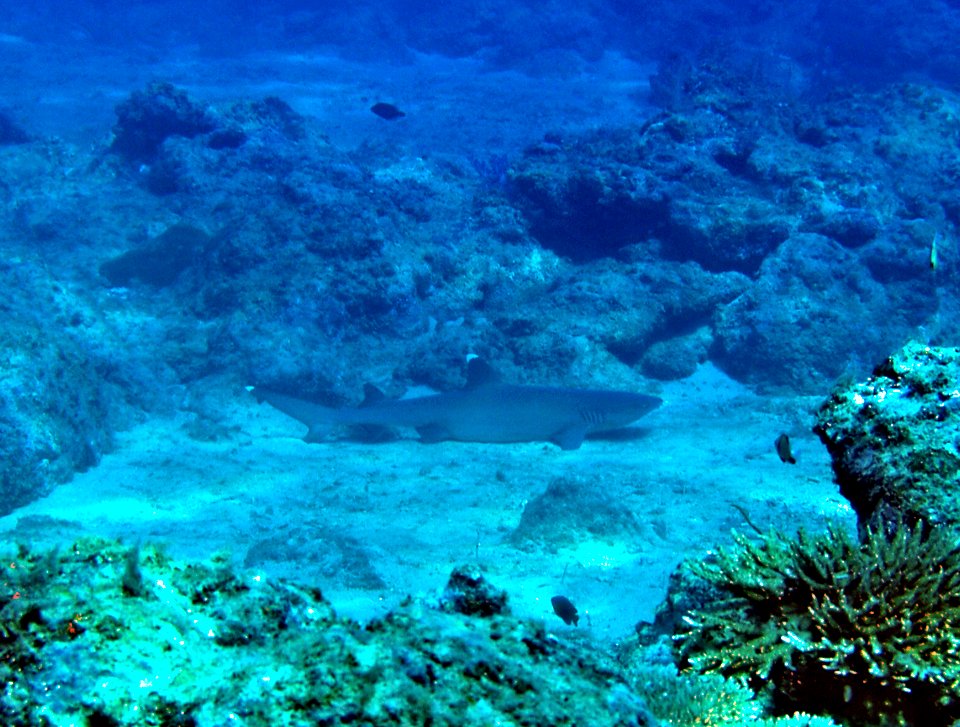 A white tipped reef shark. Awesome!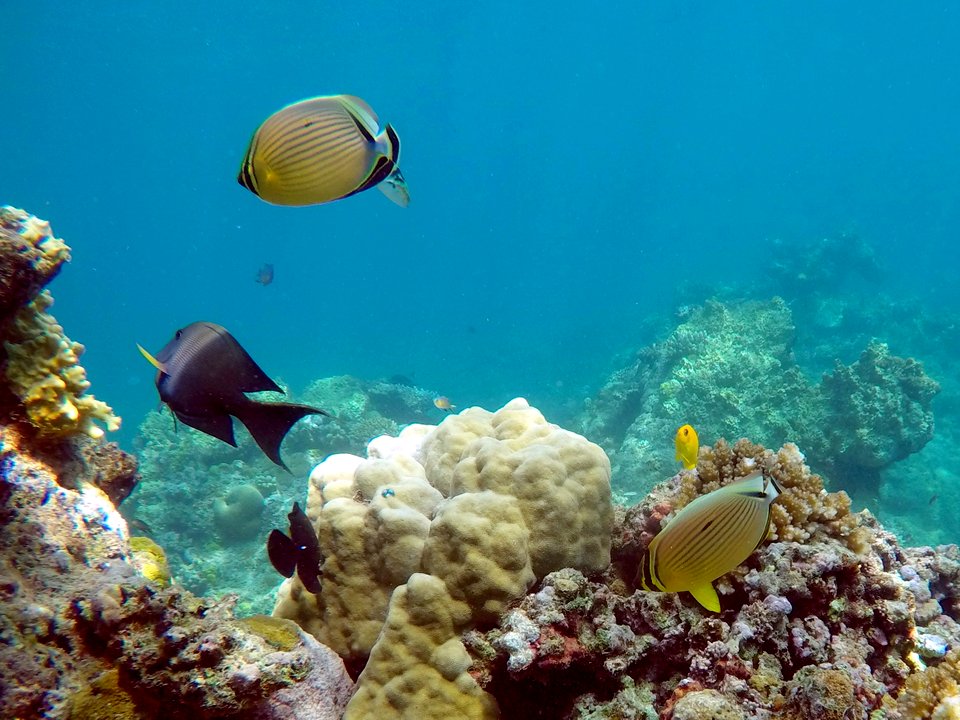 Apisai timed it just right for us to head back to the boat for a short rest and a hot cup of tea. He then sliced up some fresh fruit for us with his trusty diving knife. During our break Apisai regaled us with his wealth of knowledge, he told us about how the local villagers survived before supermarkets, cars and power and how they fished.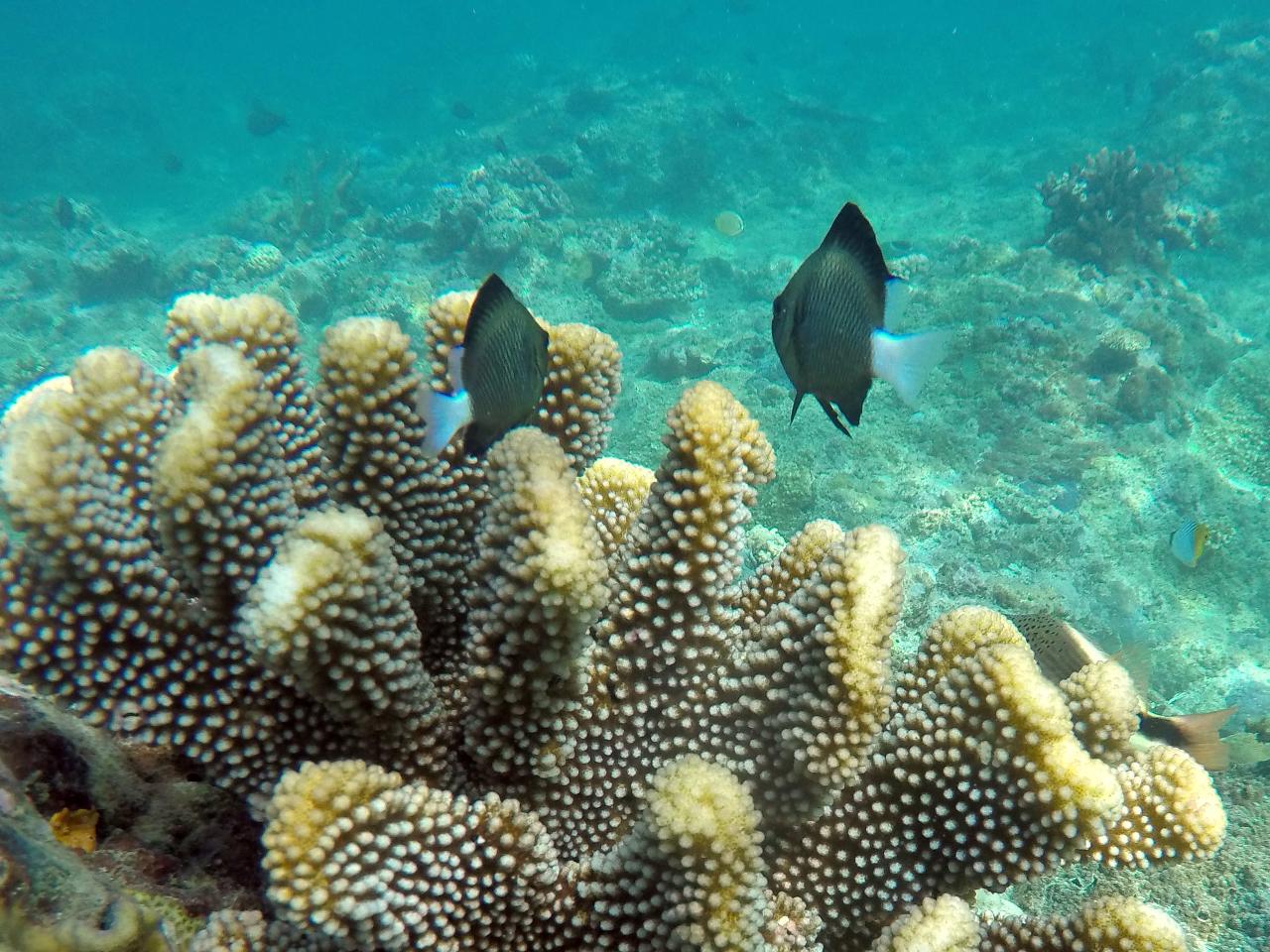 Second Stop: "Cathederal"
Off again - this time it was a short 400 m over to site 2, "The Cathedral". This site was about 50 m behind the breakers as they tumbled over the reef. I was starting to think I was going to be washed over the top never to be seen again. Luckily the backwash kept pushing us well away from the reef, this made me a lot happier. The swell was stronger at Cathedral, which made it harder to take photos. I kept getting pushed from side to side by the swell, something my gopro could not handle. The Cathedral had a good variety of coloured coral and smaller fish and a spectacular drop off to the deep blue yonder. But I still liked site 1 the best.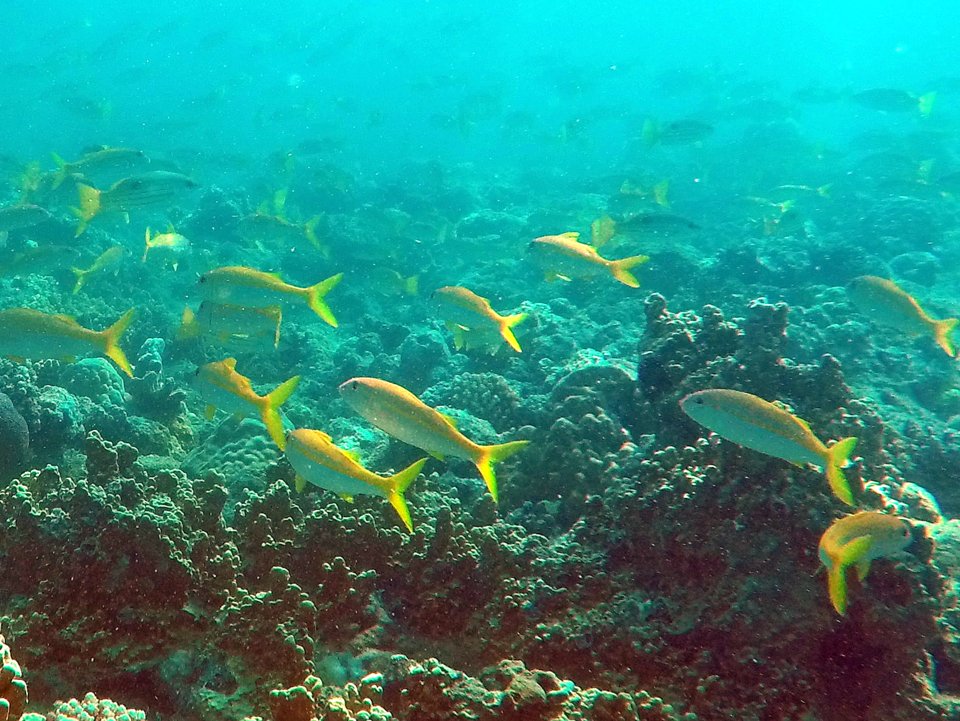 At our 2nd dive site, "The Cathederal"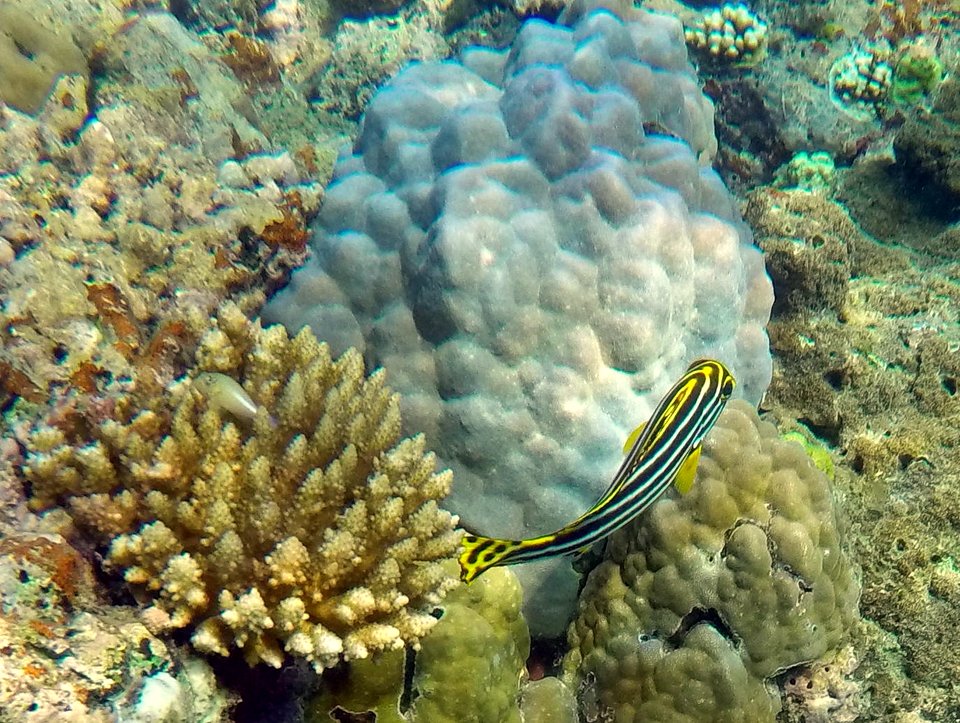 End of Our Trip
Going back, we were exceptionally lucky to spot a small pod of dolphins playing around in the low tide. The boat had to anchor 500 m out from the beach which meant we had don our boat shoes and walk. It was easy going, we even got to chase a few large crabs back into their beach-side dwellings.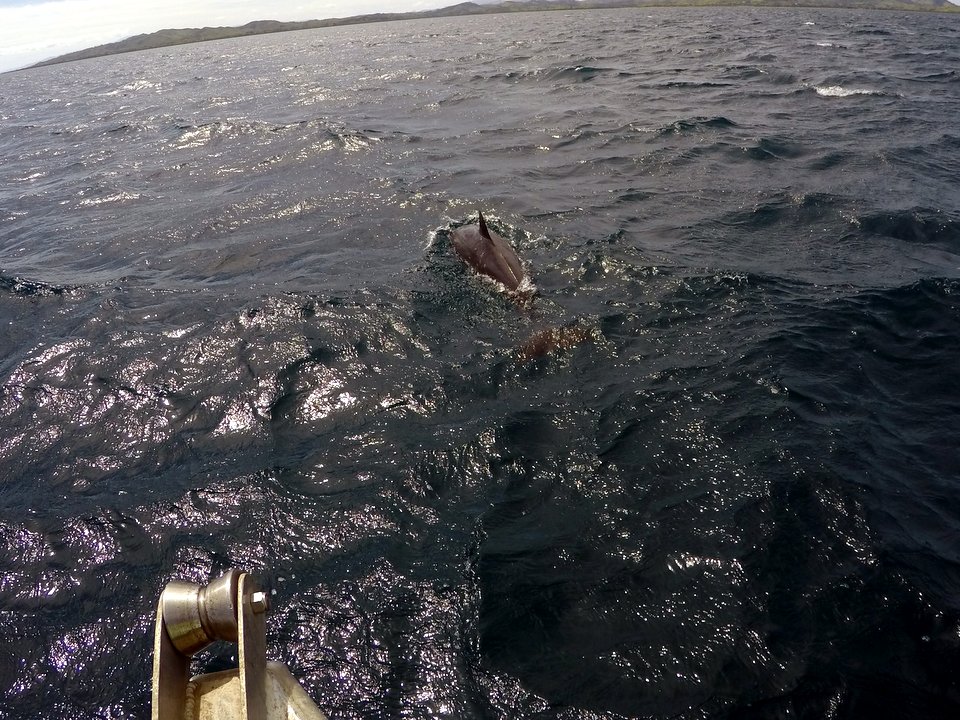 If you love boats and would like to see real tropical fish and some bigger fish, go out onto the barrier reef with Scuba Bula, this is the place for you. Forget about the 35 minute drive from Nadi
Adam, Samuela, Asisai, Benny and the boss Carrie of Scuba Bula are outstanding hosts. They are all there to make sure you come back in one piece, but most of all, we think this is the best snorkelling trip to go on in Fiji.
Pros and Cons...
Boat Transfer:  Fifteen minute boat ride. Extremely clean and safe boat 
Beach:   More mud then sand, but we weren't there for the beach!
Snorkelling: The best snorkelling trip I have been on
Downside:  The mud walk at low tide, nowhere to have lunch
Value for money:  Excellent value
Would we go again?: You bet  
Where to book this tour...
2 hour Snorkelling Tour on the Stunning Outer Barrier Reef, Fiji
Adult normally... $169 FJD less discount $20 now only $149 FJD. Minimum 2 adults required
Child 10 to 15 $99 FJD. Includes transfers from Nadi
Pay a small deposit now with the balance due on the day. No credit card fees. Pay balance in cash and avoid extra credit card fees.