Pacific Harbour Half Day Snorkelling Trip - perfect for the serious snorkeller!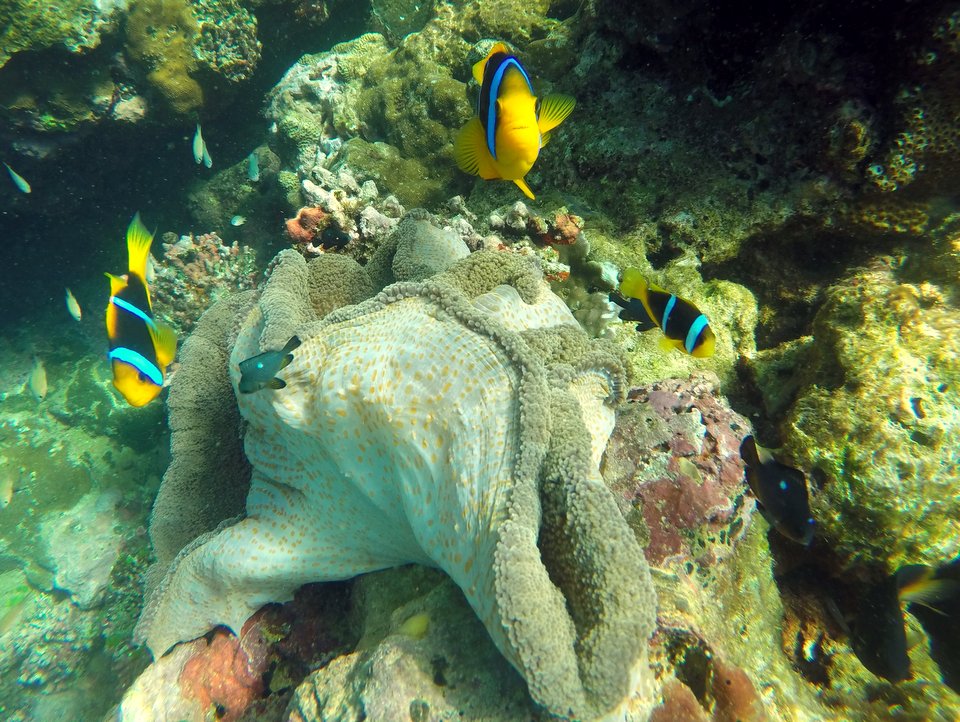 Little nemo fish were so cute
The boat leaves from the Pearl Resort at Pacific Harbour at 9am. The down side to this is the one hour and thirty minute drive from Nadi or the forty minute drive from Suva. We left Nadi at 7 am and arrived just in time. You really need to leave Nadi earlier so it's not a race to get there in time, they like you to check in at 8.30am.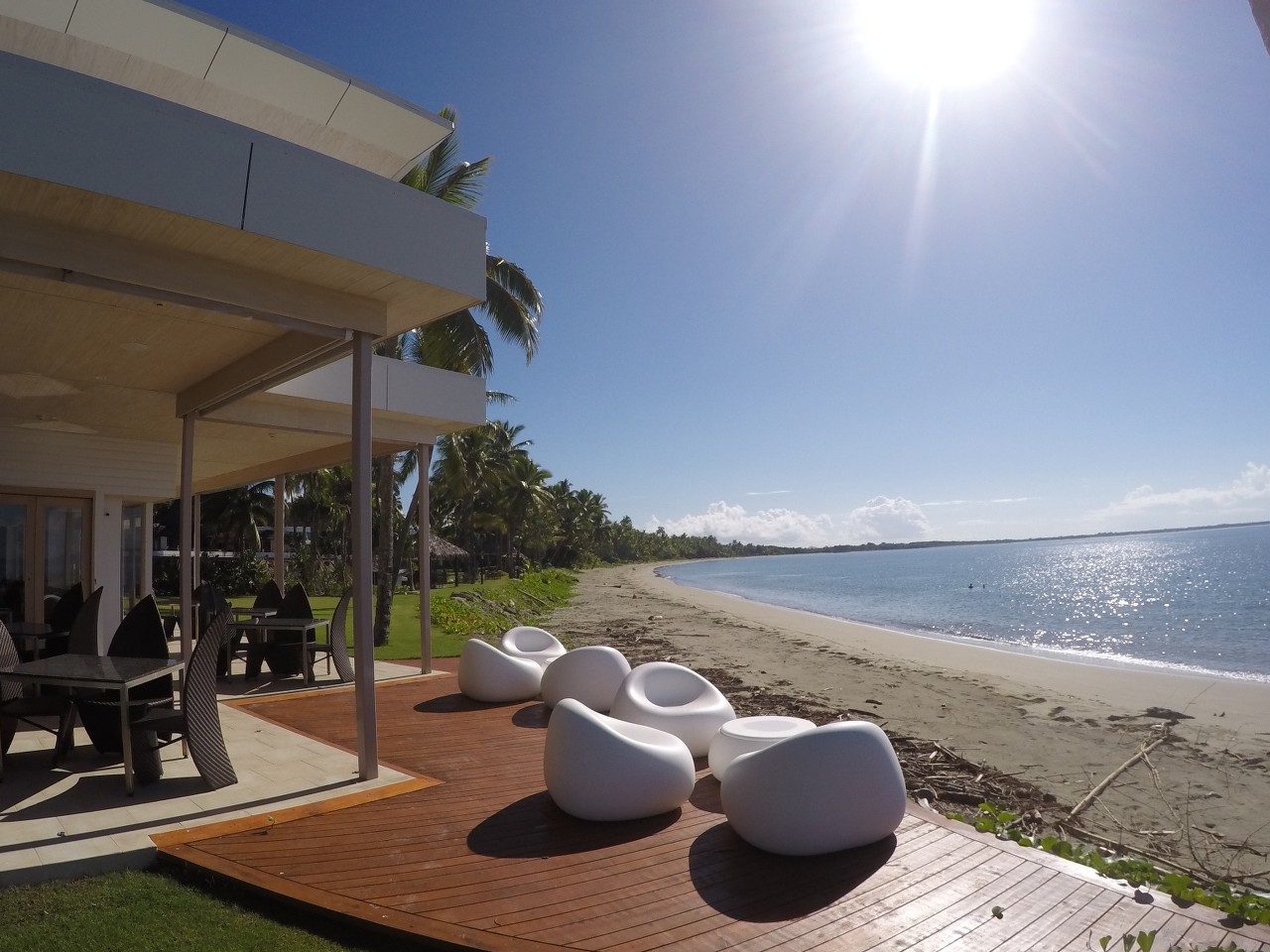 Looking down the beach from The Pearl at their new restaurant before we boarded the boat
These guys were well organised, we were told to get on board now or get left behind. We no sooner did and it was get your snorkelling gear and get ready to jump in, we will be there in twenty minutes and twenty minutes it was. This meant no mucking around waiting for someone to get ready.  When we stopped we were in the middle of the ocean, no Islands or a reef above the water, just ocean.  I must say as safety goes, one of the guides was swimming with a paddle board,  if you got into trouble or needed a break for a few minutes you could take a rest on the paddle board without having to swim back to the boat. Great thinking guys.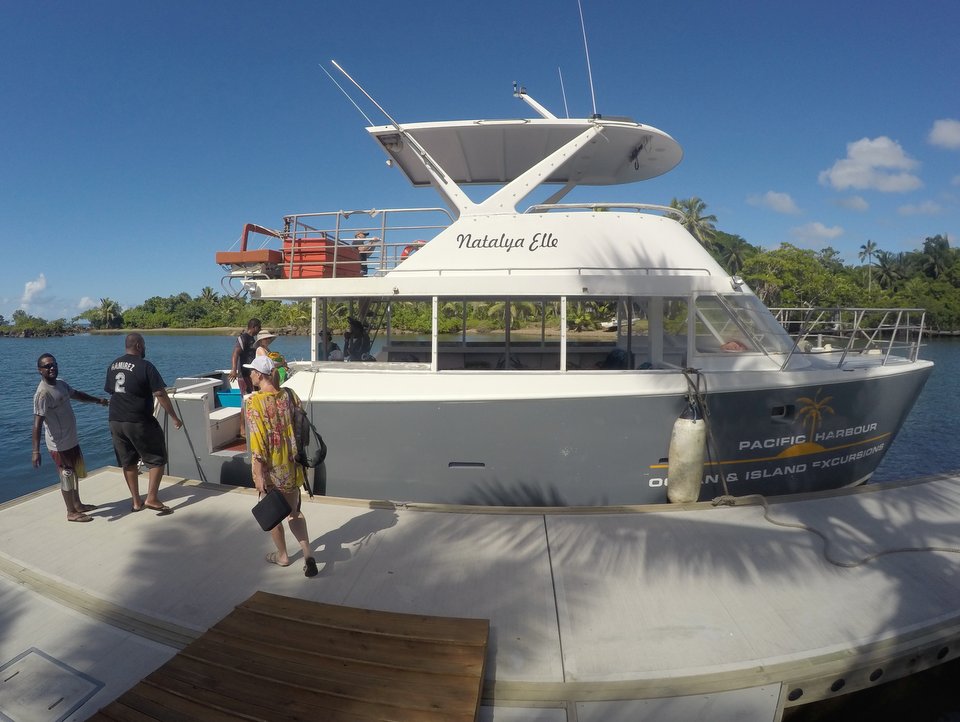 They use a nice modern boat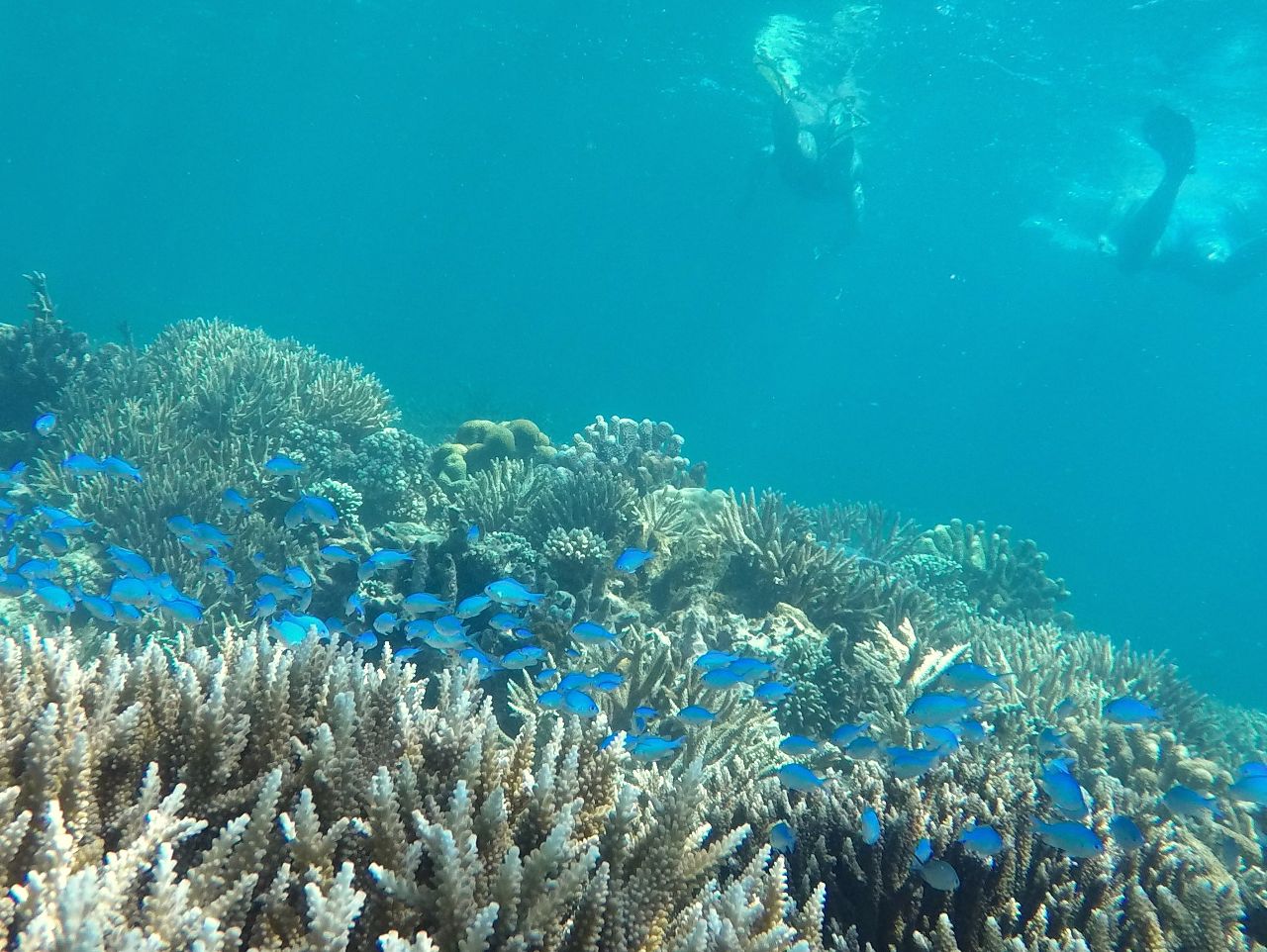 The water was warm and because there was no sand to be disturbed by the waves the visibility was outstanding for a change. The first half hour was spent snorkelling around the edges of the reef in deeper water, as we worked our way around in an anticlockwise direction it was starting to shallow out, in some places you could stand up and look around... which is a very strange feeling. Miles from the nearest land and you there you are, standing up in shallow water.
Check out some of the coral and fish that we saw, in the images below.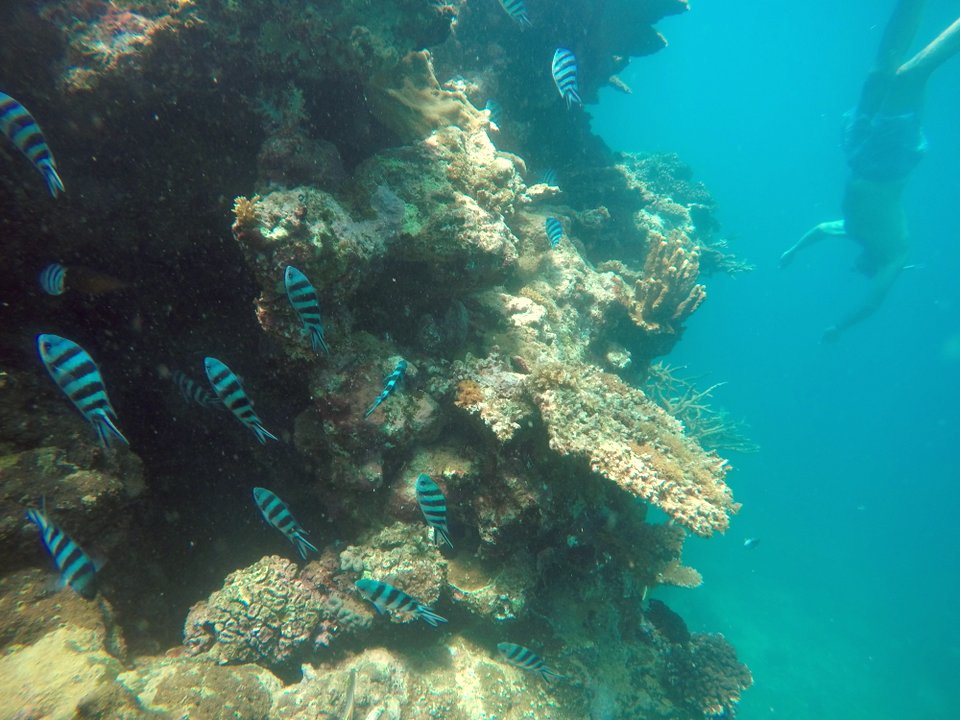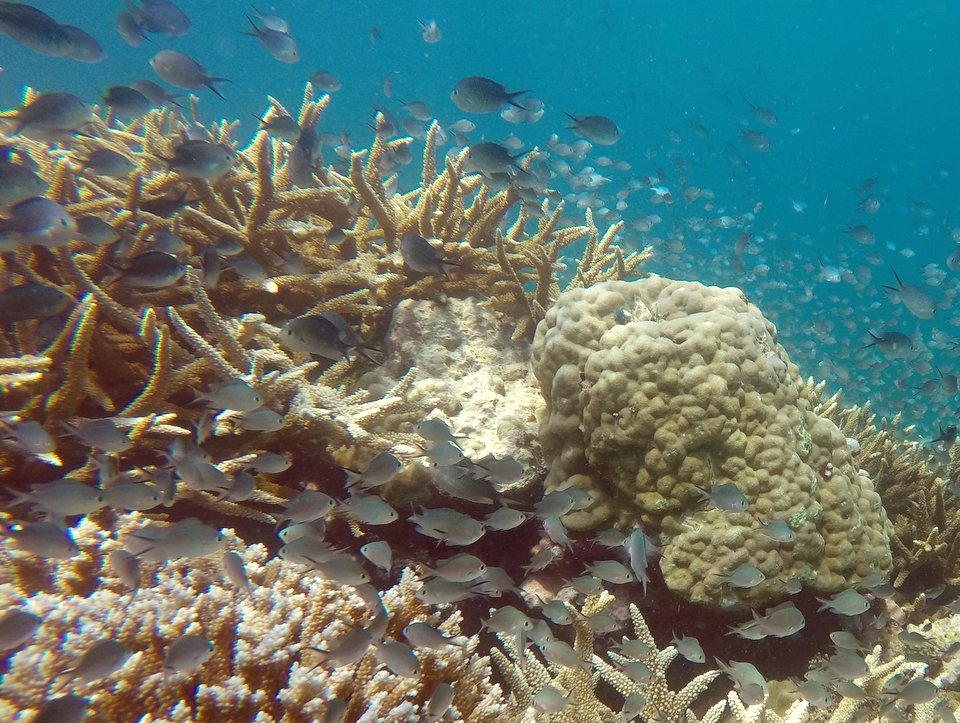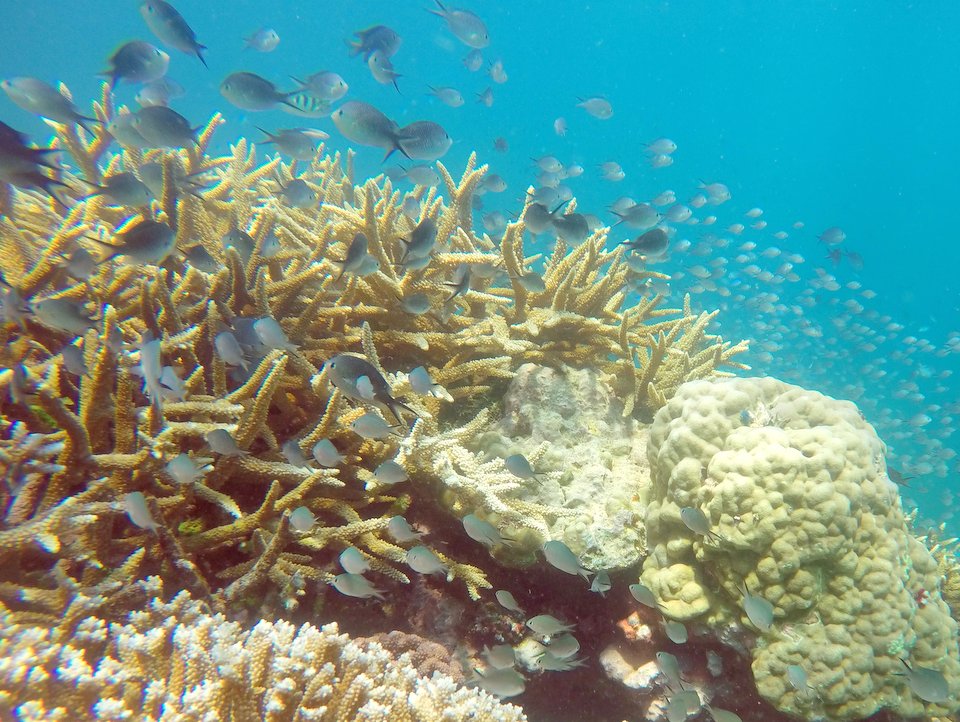 The last half of the snorkelling trip was the best for seeing lots of small colourful fish in a small area.  One hour and ten minutes later we were heading back to the Pearl Resort while enjoying a cold drink and a freshly baked danish pastry.
We spotted this guy right on the beach, he wasn't out of the water for long only just got a photo of him
Pros and Cons
Boat Transfer:  A very fast and modern boat
Snorkelling: Outstanding   
Downside: 1½ hour drive from Nadi
Value for Money:  Very Good 
Would we go Again?: Yes 
Trips you can book from Suva...
Snorkelling Tour from Suva
Adult normally... $249 FJD. Minimum 2 adults required
Includes transfers from Suva
Pay a small deposit now with the balance due on the day. No credit card fees. Pay balance in cash and avoid extra credit card fees. Prices valid to 31 March 2017

Full day trip with Snorkelling Tour from Suva with Lunch at the Pearl Resort 
Adult normally... $299 FJD. Minimum 2 adults required
Includes transfers from Suva, snorkelling trip and lunch at the Pearl
Pay a small deposit now with the balance due on the day. No credit card fees. Pay balance in cash and avoid extra credit card fees. Prices valid to 31 March 2017