Fiji Tours and Adventures, all about things to do in Fiji...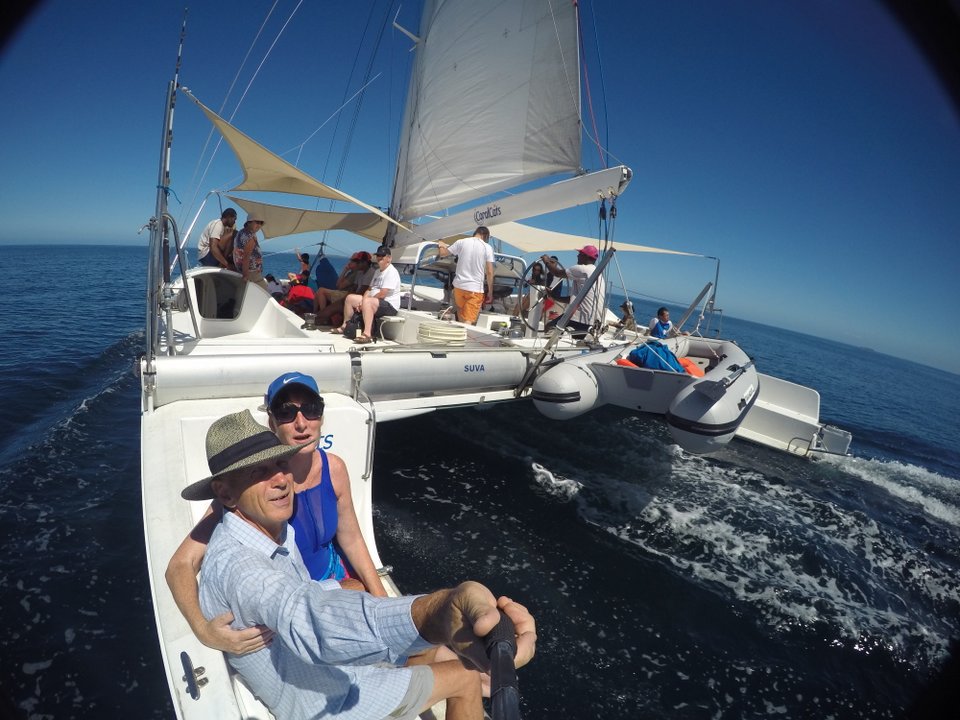 One of the "Must do" day trips in Fiji - Coral Cats
While much of your vacation in Fiji might be spent relaxing on the beach at your resort, fine food and pampering might wear a little thin after a while ;-) So why not get out and have some fun on one of the great tours or adventure days that are available. You will be spoiled for choice... everything from an island cruise on the "Whale's Tale" (highly recommended, we've been on this and loved every minute) to something like exploring the ancient cave system in Fiji's interior salad bowl - been on this too, fantastic.
Unfortunately tours and days trips in Fiji are not cheap and with the government introducing new taxes in 2016, it's made it even worse. Tour operators now have to pay 9% VAT plus 10% Sales Tax (increase of 100%) plus a brand new and very stupid (in our opinion) 6% Environmental Tax - which by the way is only paid by a tourist type of business. What about the average Fijian business that also has an effect on the environment - not fair we say! That's 25% in taxes straight off the top, then there's commission payments for sales. Your hotel tour desk is dominated by one travel company which demands tour operators pay them at least 25% (they wait for 6 to 8 weeks before paying out) or 30% (get paid in a couple of weeks) to sell their tours. So 55% of the price of your tour is now gone before the operator can even think about making a profit. Cash incentives, wages, fuel, transfer costs, brochures, the list goes on and the profit gets smaller and smaller, it's no wonder its not cheap here.
Bilibili rafting on the "Jewel of Fiji" day trip - another must do.
Things you need to know about tour desks & agents...
Watch out if you decide to book at your resort tour desk as the agents get paid incentives to sell particular tours, don't let them push you into going on a different trip than the one you first wanted. Cash and supermarket vouchers are used to sweeten the deal and are the norm. They also can't discount any tour and will sell them at full price.
You'll find if you book your tour or day trip online you'll get it much cheaper than the tour desk at your resort with your operator making a bit more profit. Websites like www.hotfiji.deals discount their own commission to offer tours at great prices - they don't demand a specific % from the operator, they take whatever is given to them, a lot less than 30%! At least if you book online you are free to make your own decision without any pressure as it's your choice.
Local agents in Nadi town usually have very good experience of most of the tours and can do deals as well. But again they also get paid cash incentives to sell certain tours, so you don't always get the right advice.
Stunning waterfalls in the remote Fiji interior. You'll see these and many more on a Rivers Fiji Rafting tours.
Here's our list of the top 10 things to do in Fiji...
We've been on all these trips ourselves and have written our own review on each one of them. If you click on the link it will take you to a page with all the details about the tour and what we thought of it. 
---
---
---
---
---
---
---
---
---
---
---