Fiji Villages, What to Expect...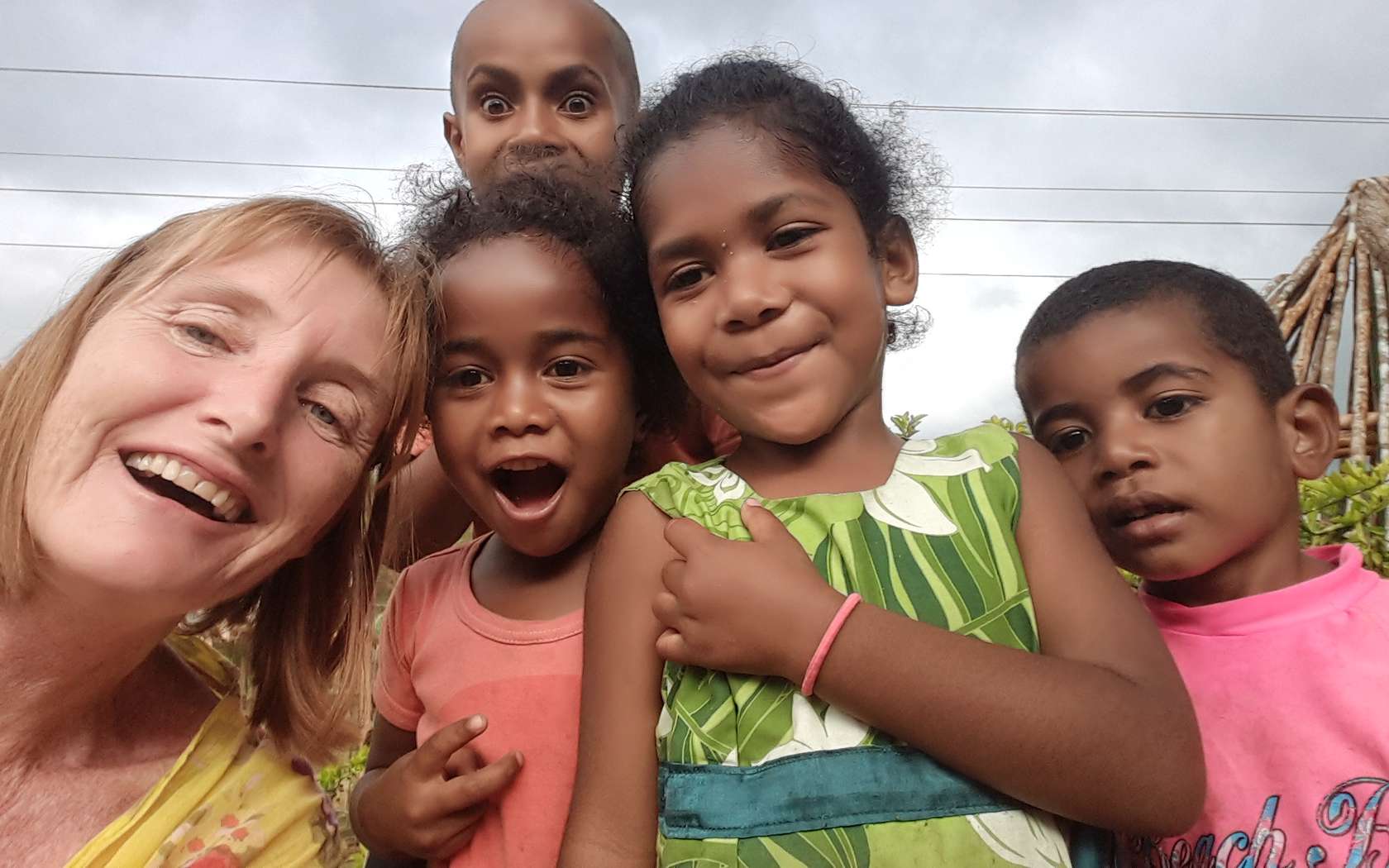 Fijian kids just love having their photo taken
If you spend any time at all on the main island of Viti Levu, the chances are good that you will get invited back to a local village. It can be a bit of a culture shock, for those not accustomed to the standard of living for most indigenous Fijians. Housing that looks similar to your typical garden shed, half starved dogs wandering around, shy children peeking at you from a distance.

On one hand, it can be a little depressing, to think that people live in these conditions. But on the other hand, it can also be uplifting - to know that the people can have so little and yet still be full of life, laughter, and happiness. To see how community and family are put ahead of all else. Perhaps we have something to learn from that?

I have visited and stayed in many Fijian villages, and feel honoured to have done so. If you get your own invite, here are some of the things you should be aware of.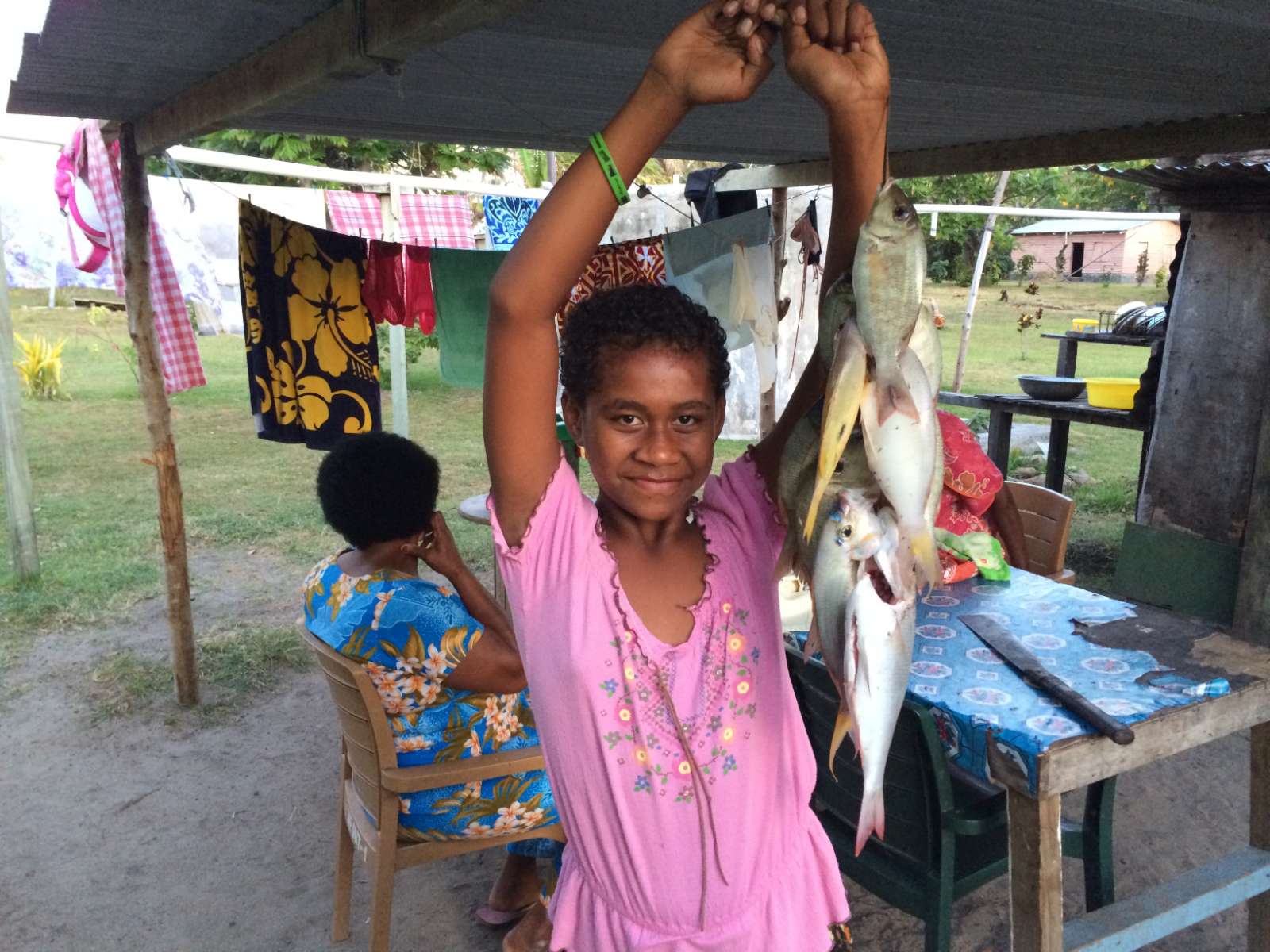 Village Hierachy
Unlike small western towns, there is a definite heirachy in all Fiji villages. And as you would expect, that starts with the village chief and the elders. If you bring a gift of kava when you visit (and it is generally expected), then this is presented to the chief, or his representative. Your guide will advise you of the correct time and manner in which to do this.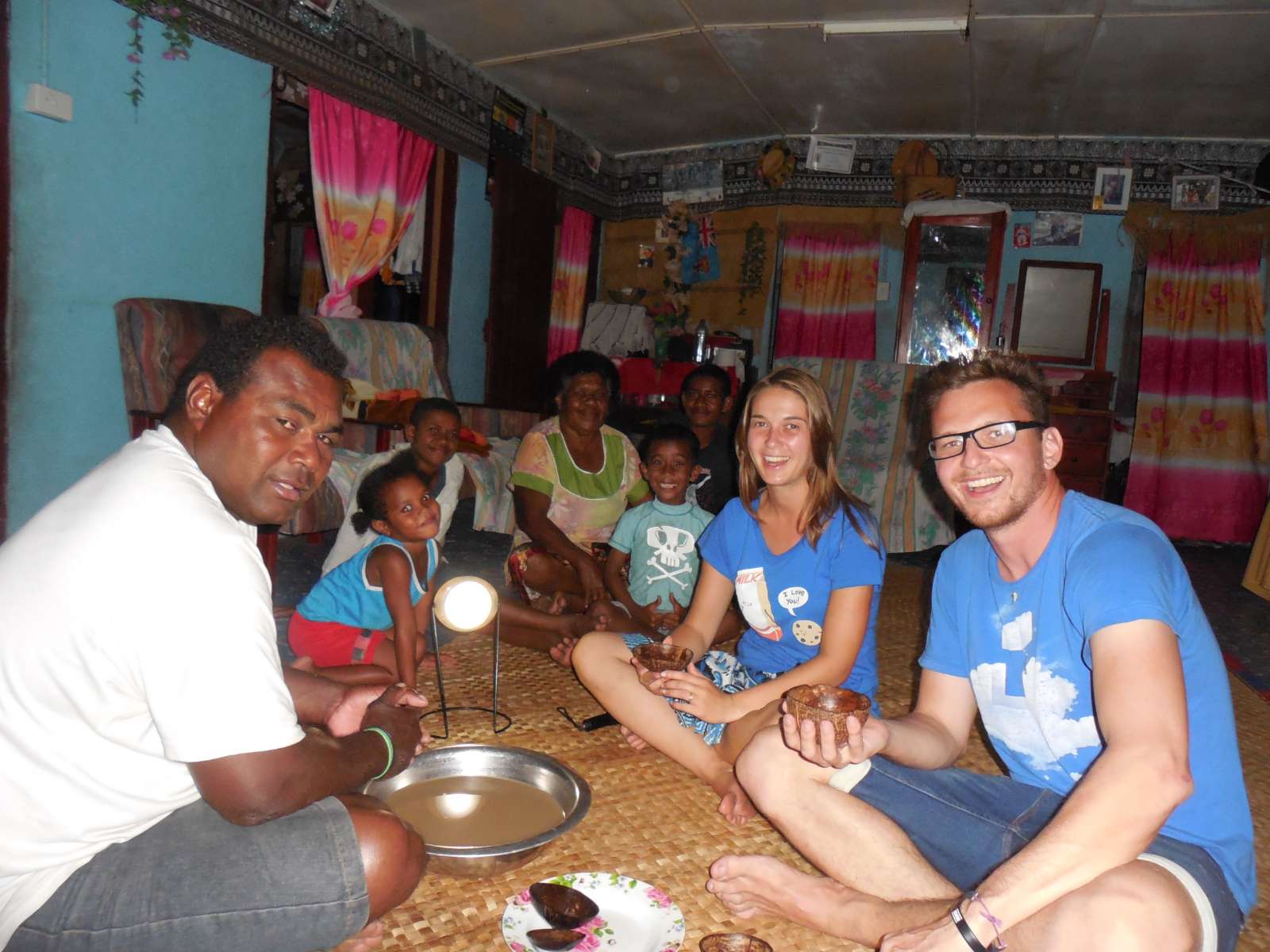 Kava ceremony in a local village
Focal Points
There are a few focal points to all villages. The community hall or meeting house, the church, and the school. Even the smallest villages tend to have a small primary school, generally run on a tiny budget by dedicated teachers. The children make do with very little, so if you can manage to bring any school supplies with you, they would be most gratefully received.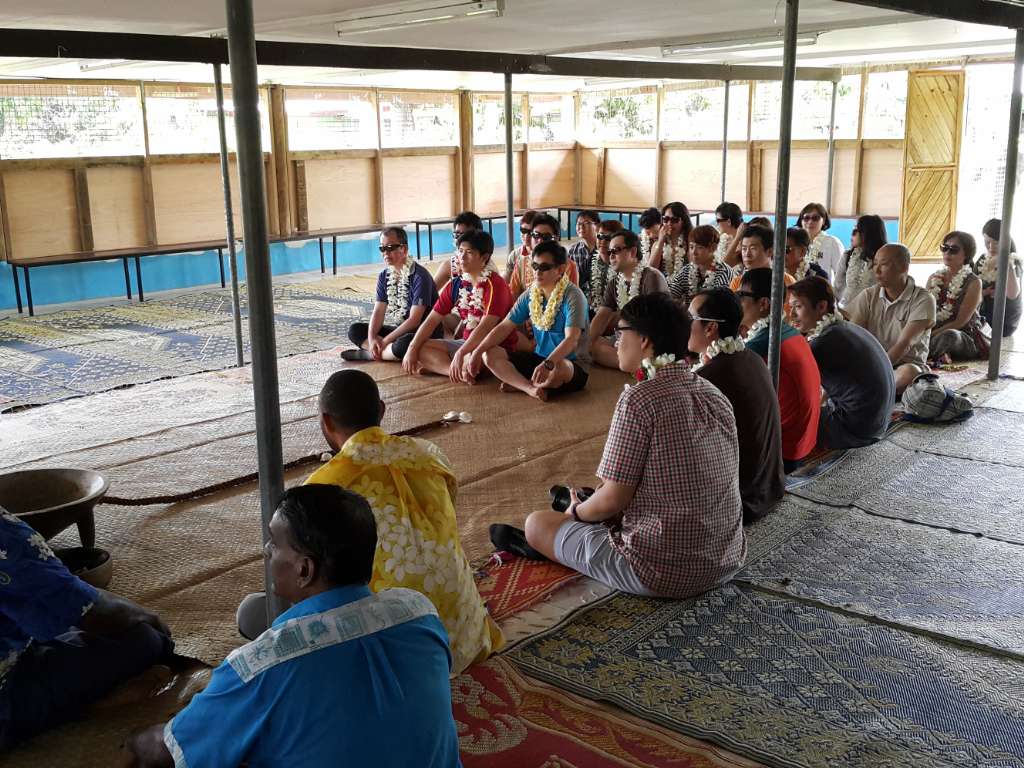 Large meeting hall in the village
The Meeting House
This is the focal point of any village. the meeting house (or Vale ni Bose in Fijian), is where all important topics are discussed, formal ceremonies performed, and is the place to greet distinguished village guests. If you are lucky enough to be invited in (please don't enter without an invite, and accompanied by your hosts), then there are strict protocols.

leave you shoes at the door
Don't wear a hat or cap (this applies everywhere in the village)
Wear a sulu if one has been provided for you
Try to sit cross legged... it is a sign of disrespect to stretch your legs out and show the soles of your feet to others
If you are taking part in a kava ceremony, then everyone will have their place. You host will advise you of where you should sit. 
Read a little more about the basics of kava ceremonies, so you know what to expect.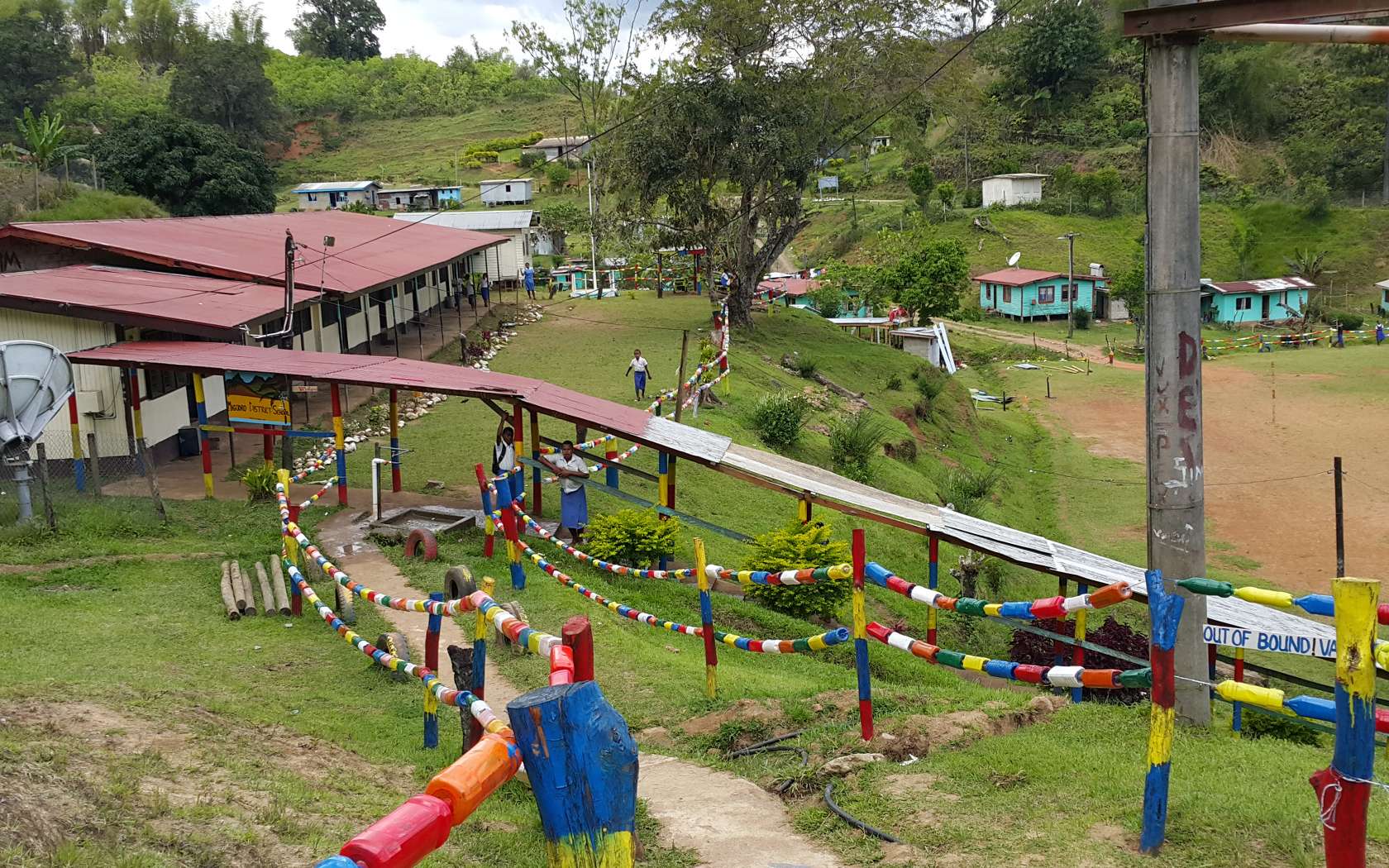 Bukuya Village school in the highlands
The Schools
Villages take pride in their schools. No matter how small their annual budget is (and it is invariably tiny), the teachers work long and hard to get the best education possible for the children. Some villages are too small to have anything but the primary school, so older kids often have to walk several miles to the next village to attend secondary school.  Boarding schools are the norm in more remote villages.
What to bring the kids...
Things like pencils, rubbers, balloons, exercise books, they will all be put to good use.  Games are good too in particular ball games, rugby balls etc.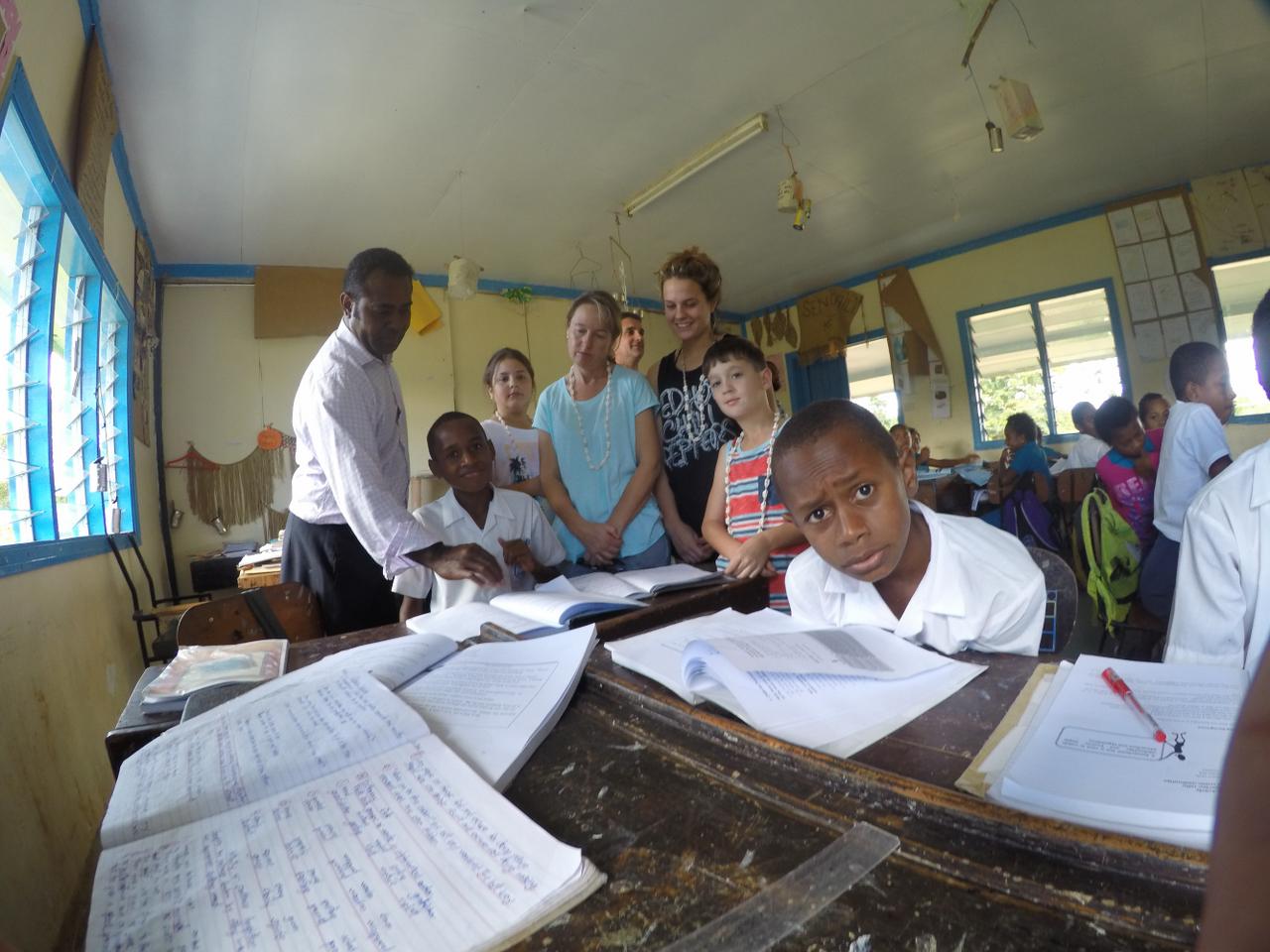 The church
Most Fijians are deeply religious, and all villages than can afford to build one, will have their own church. The predominant religion among indiginous Fijians is Methodist. On a Sunday, village activities revolve around the times of the church services. As an example, no Kava is drunk, or important village matters discussed until the afternoon service is over.
On a typical Sunday morning in Fijian villages, you will hear the lali (a wooden drum, carved from a log) summoning the local parishioners to worship. Even if you are not religious, attending one of these services is something you should try to do if you get the chance. You probably won't understand the sermon, but the choir will need no interpretation.Pacific islanders have some of the best harmonies that you will ever hear! 
How to dress for church:
Ladies would normally wear a sarong, but if you haven't got one don't worry, a long skirt or long dress will be fine.  If the ladies wear shorts or pants then you will need to wear a sarong over the top and covered shoulders. No hats in church. Men it's preferred to be in long pants, but shorts are ok as it's normally really hot, with a shirt not tee-shirt.
Village homestays
If you're interested in staying in a village please go to this page: Village Homestays. Fijians have the reputation as the friendliest people on earth, and that really isn't an exaggeration. No matter how little they have, they are happy to share... that is a part of their culture and traditions. As a guest in their village, you will be welcomed and become a part of their extended family for the duration of your stay. 
Here's some tours that include visiting a fijian village...