Fiji Islands - Mamanuca Islands
The Mamanuca island group is situated just offshore from the main island of Viti Levu. This is what people visualize when they are planning a trip to Fiji... it's what travel agents use for those idyllic picture postcard views on their glossy brochures. They all have a few things in common. The most obvious of these are great beaches! White sandy beaches, generally surrounding the entire island. While Viti Levu has beaches that you would class as "adequate" at best (with a few exceptions) almost all Mamanuca islands have fantastic beaches.
Most Popular Islands in the Mamanucas
While there are over twenty islands in this group, a few of them stand out as being the most popular. These are (in alphabetical order), Beachcomber, Bounty, Castaway, Malolo, Mana, Plantation (Malolo Lailai), South Sea Island and Treasure islands. These ones are the more mid range to budget priced. There are some beautiful islands with top end resorts on them such as Tokariki or Vomo.
Beach at Plantation Island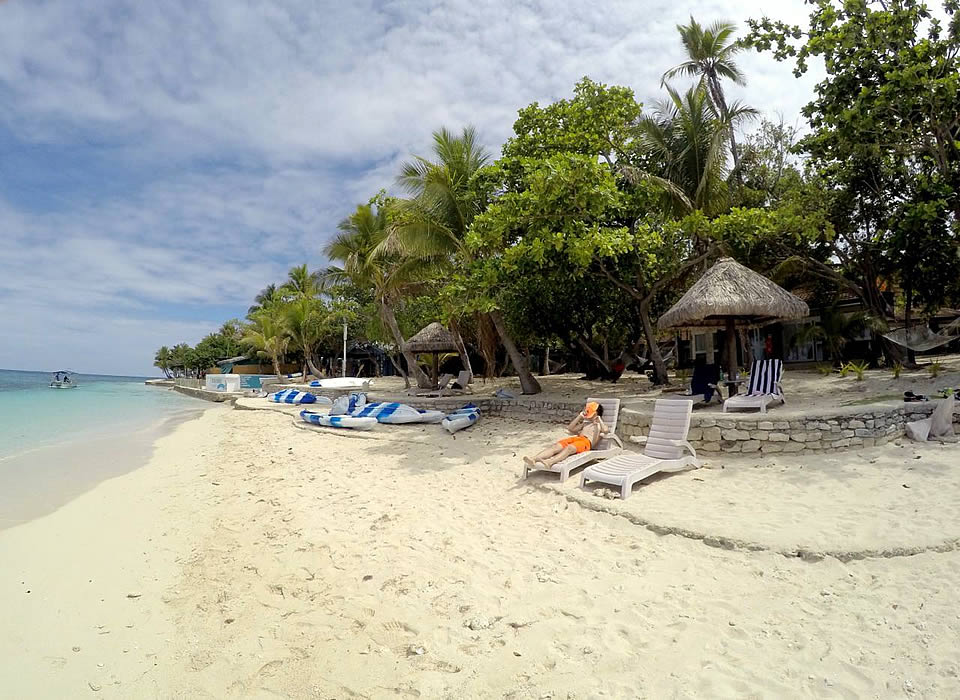 Treasure Island
Travellers Tips for the Mamanucas
As you are on an island, you will find that most things are more expensive than they are on the mainland. Try and find some time between arriving in Nadi and departing to the islands to stock up on some of the things you will need. For example, never buy sunscreen on an island resort! You could get charged fj$40 for a tube, compared to under fj$10 at one of the Nadi supermarkets. 
First Aid Kit: I highly recommend bringing a basic kit with you. Apart from the usual items, pack panadol, and something for gastro upsets (you never know when a bug or virus is going to do the rounds). Stick some mossie coils and insect repellent in as well. 
Water and Hand Sanitiser: Bottled water is generally safer to drink on the islands. The resorts will charge a premuim for this, so consider bringing a few bottles with you.
Your Choice of Bure: All of the Mamanuca and Yaswa islands suffer from one thing... frequent and very strong trade winds. This can make snorkelling and swimming difficult at times. If you have a choice of bures, then ask for one on the north side of the island. This is almost always more sheltered from those pesky winds.
How to get there...
There are a few different ferry services that cater to the Mamanuca Islands as below. Ratu Kini and Mana Flyer will be cheaper than South Sea Cruises, but the boats are not as nice. No air con here. Still if you're on a budget then who cares, plus it's not like you're on the boat for hours it's usually just a short ride. Or if you're in a much bigger hurry and have the cash, the take the Mamanuca Water Taxi, you'll get the whole boat to yourself and it goes at whatever time will suit you. The Malolo Cat only goes to Plantation Island & Musket Cove.

South Sea Cruises Island Transfers
Ratu Kini Cruises

Malolo Cat
For prices it's best to go to this page for boat transfers.
---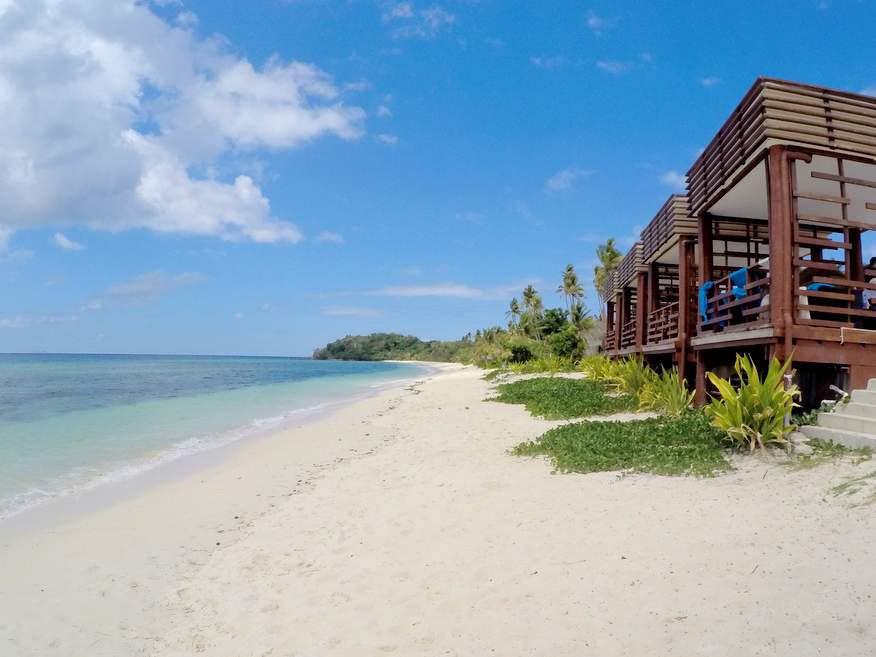 Mana Island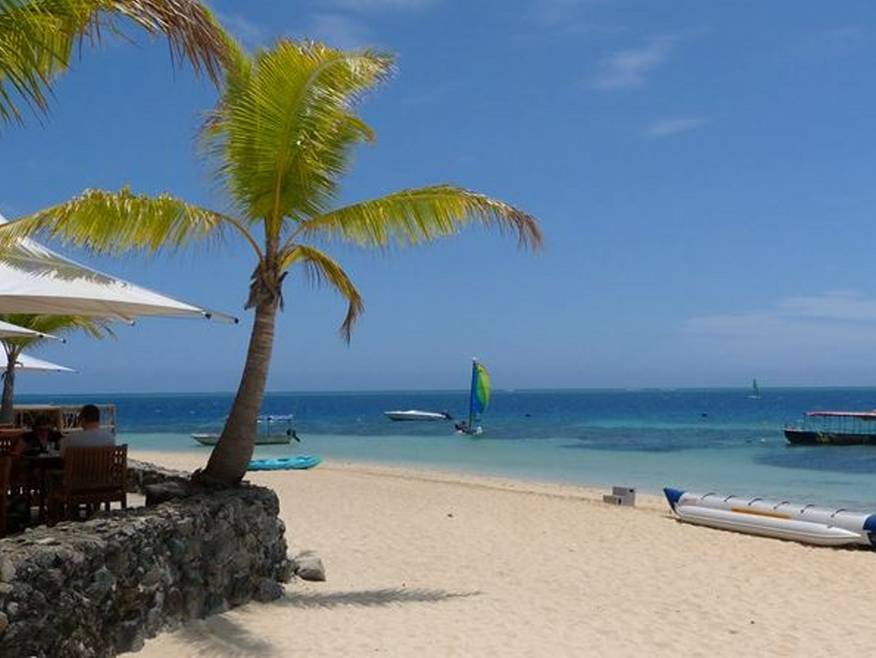 Castaway Island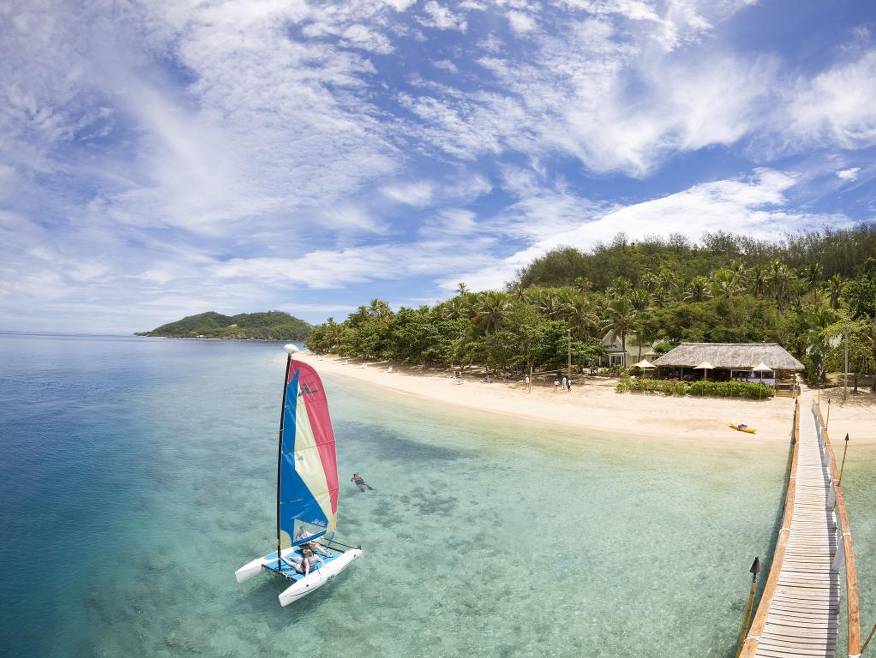 Malolo Island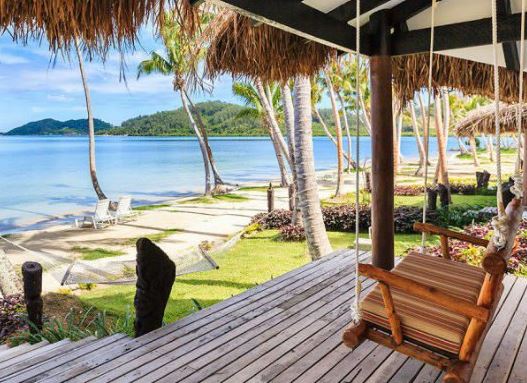 Tropica Resort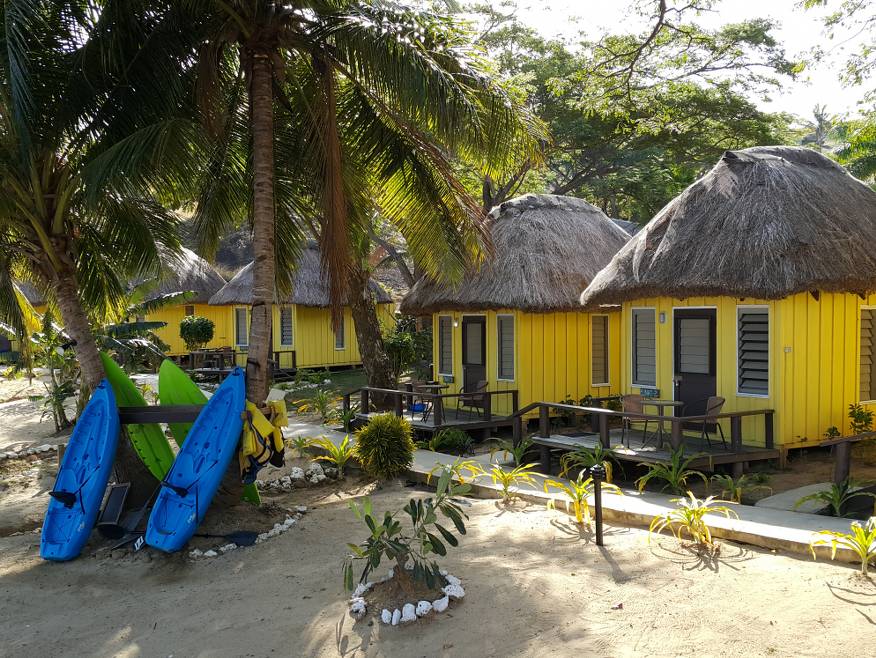 Funky Fish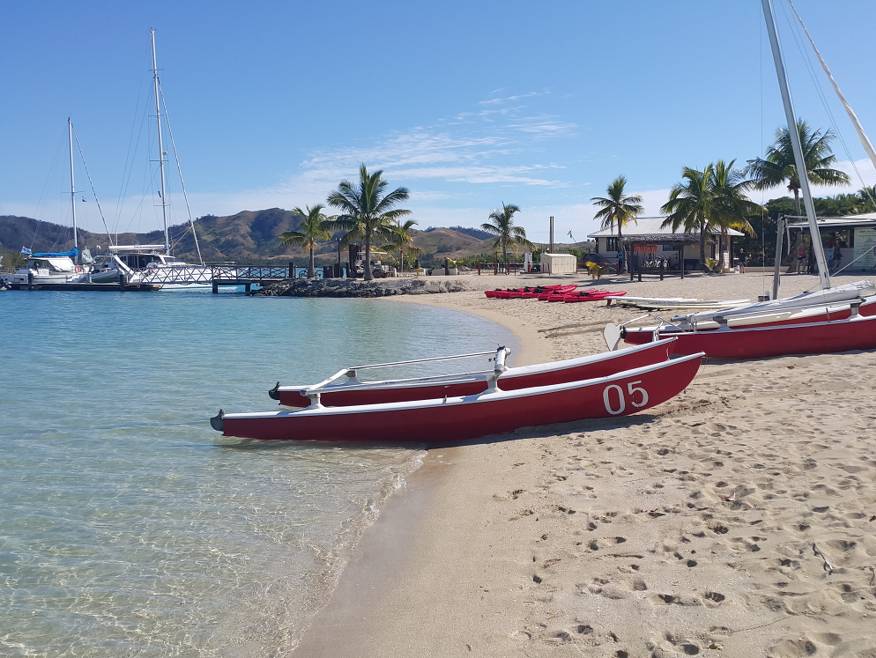 Musket Cove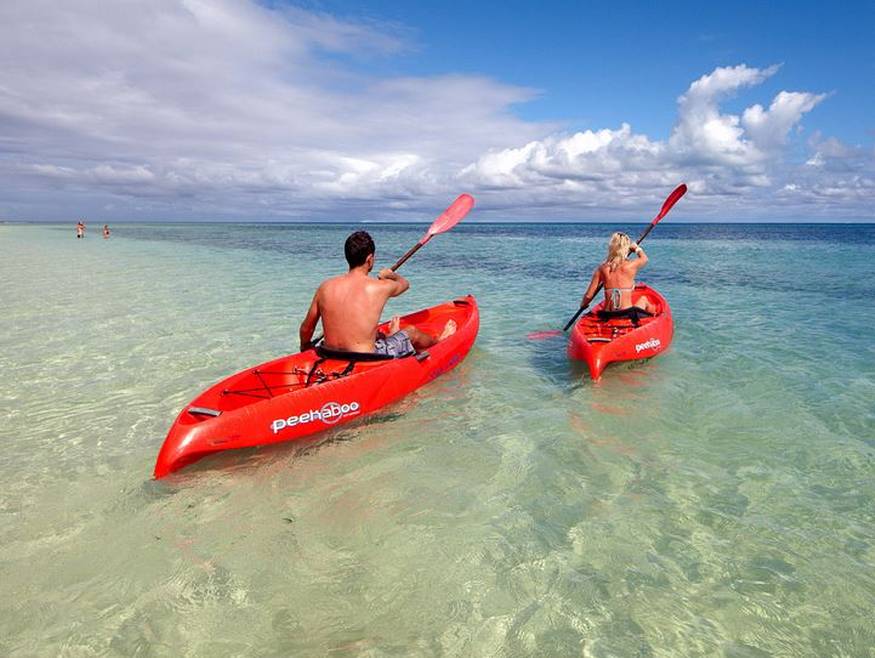 Lomani Resort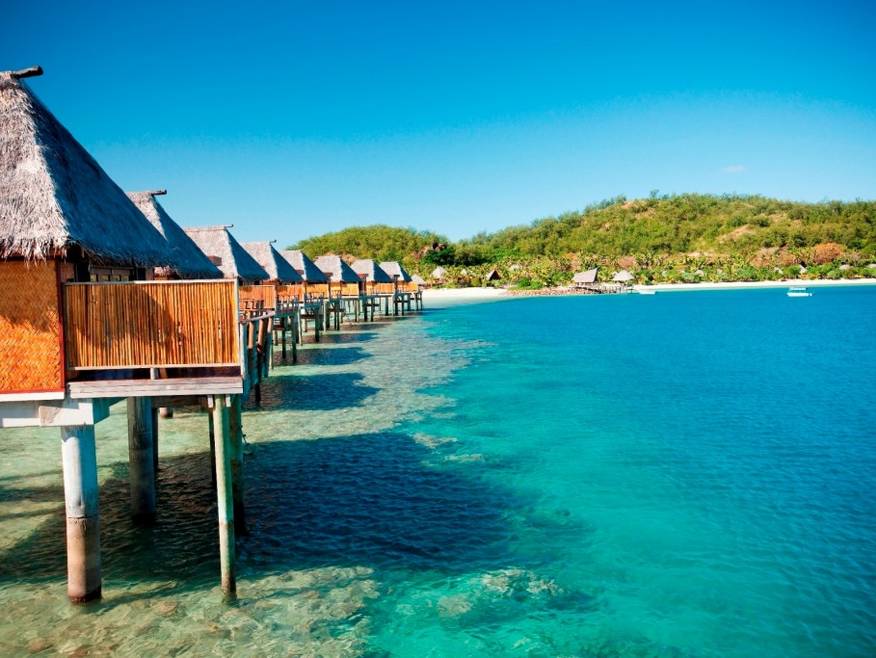 Likuliku Resort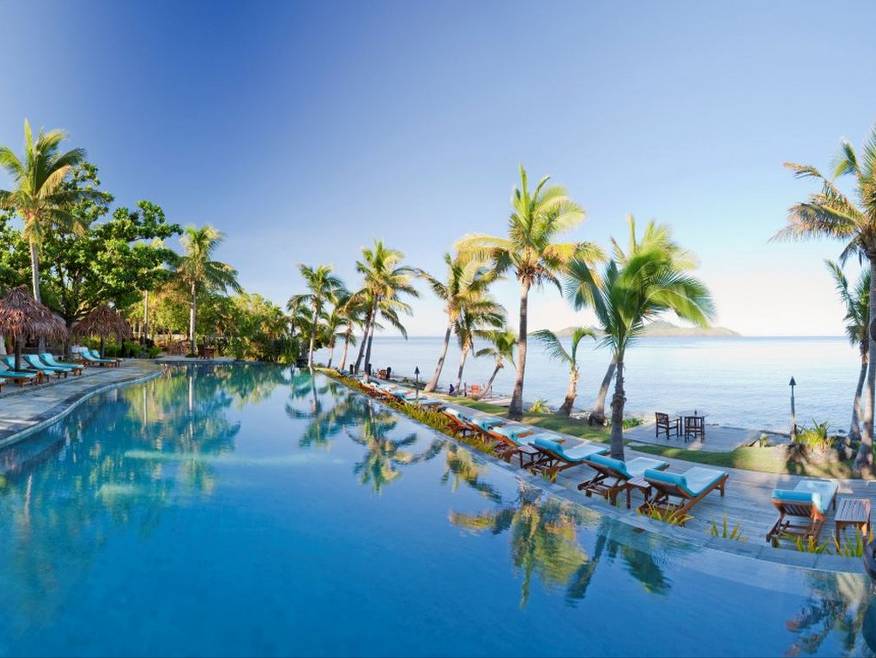 Tokoriki Resort
Matamanoa Island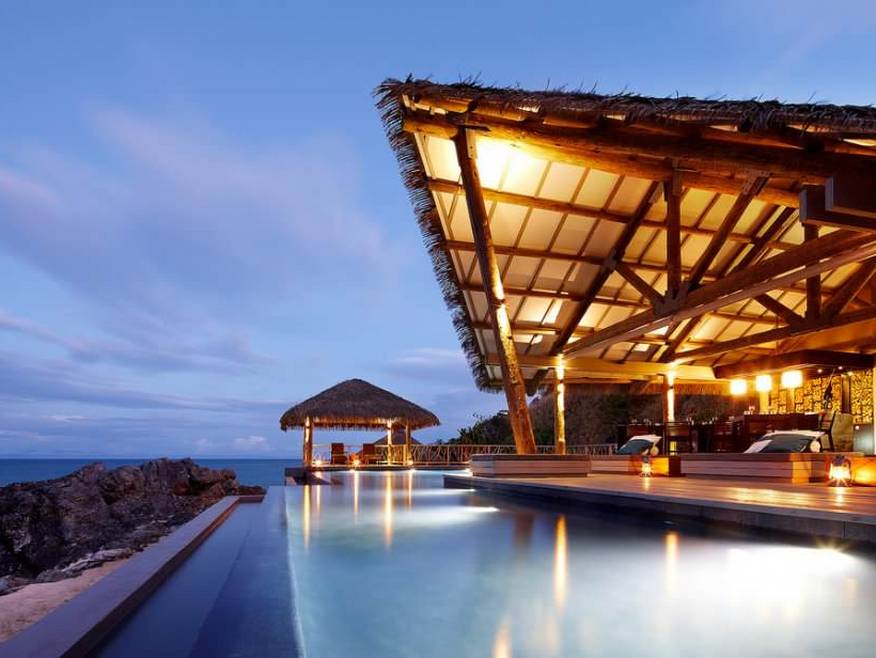 Tadrai Island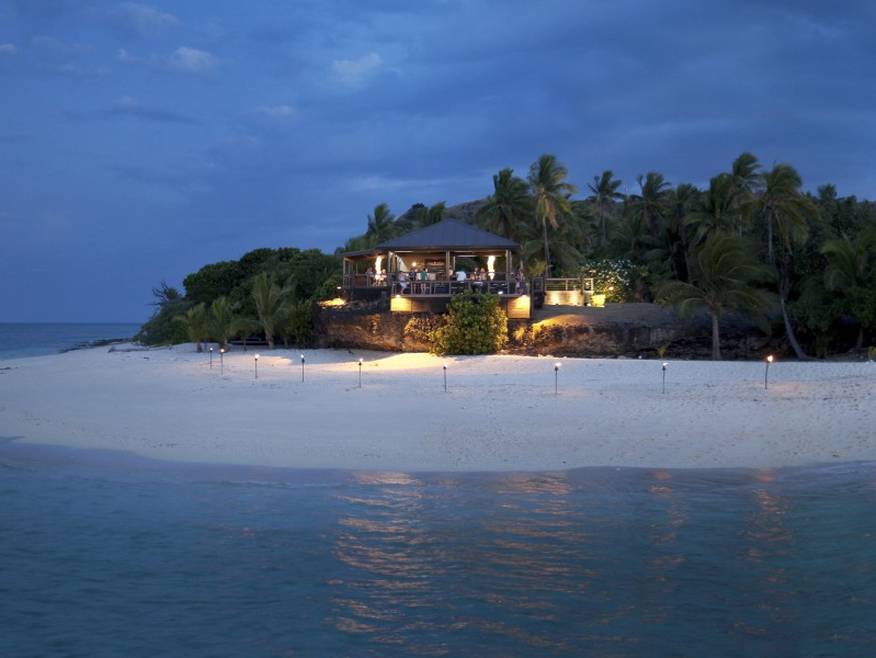 Vomo Island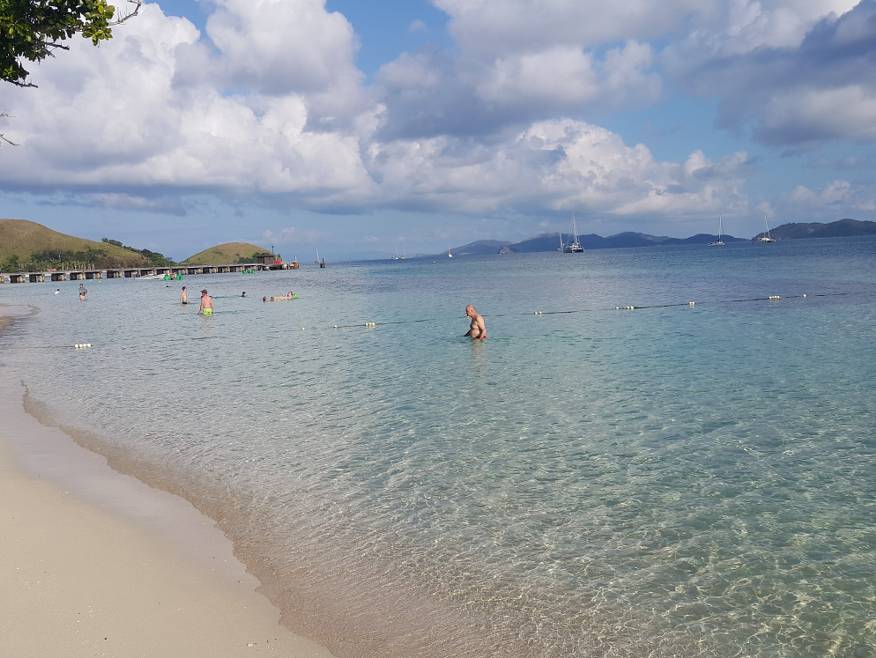 Mana Lagoon
Map of Mamanuca Islands & Resorts
---