Property in fiji - renting, buying etc
Should I buy this house ?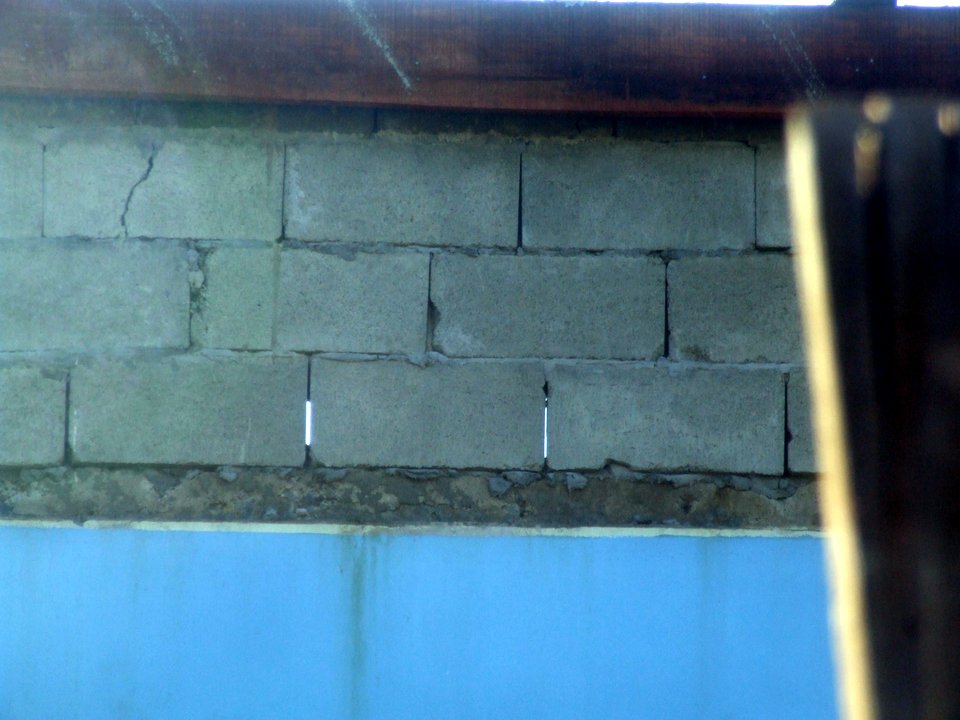 The cyclone blew the first attempt down. So you would think they would learn that leaving out the mortar and reinforcing to save money is not a good trick to play on the customer, until the bricks fall on your head and kill you. It's alright you won't see it after the render has been applied, anyway we will just come back and build it again and make more money, ha ha.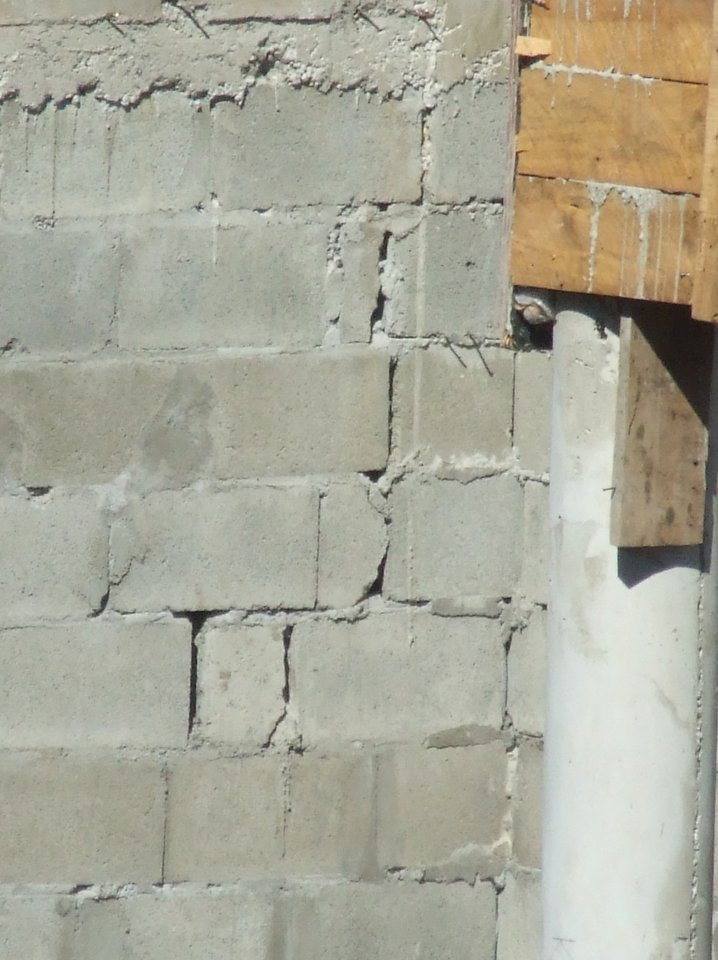 What, not another one. Yes it's built by a Fiji master builder. I bet he has got the paper work to prove it.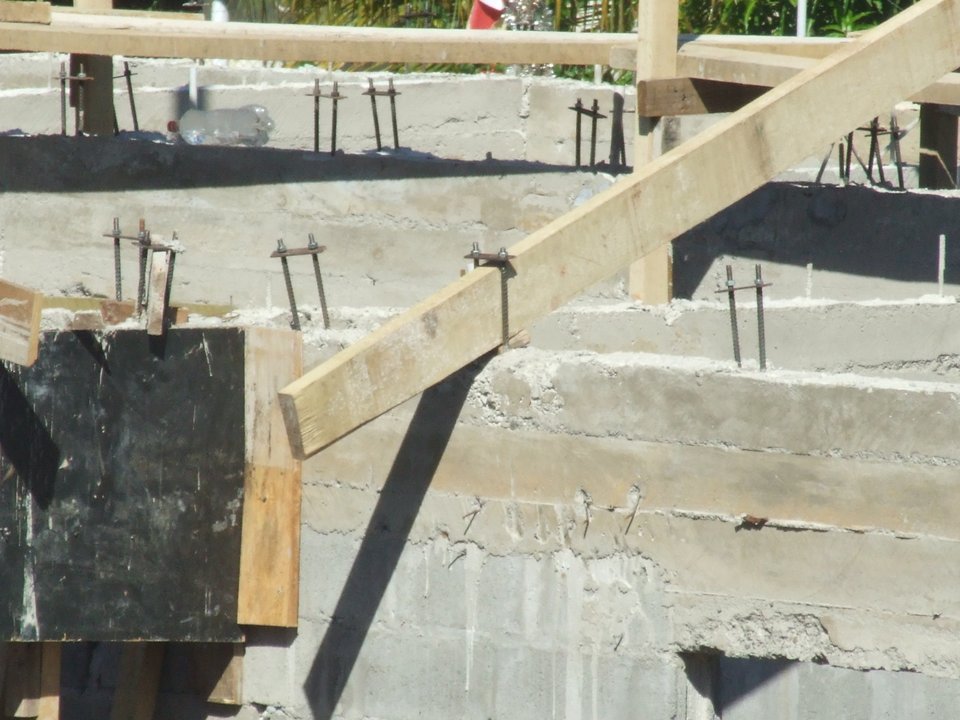 Now we can put the roof on. This was a quick and cheap build, we should make lots of money out of this one. Ain't we lucky we don't live in NZ, we would have to give a ten year warranty on this.

Renting a House in Nadi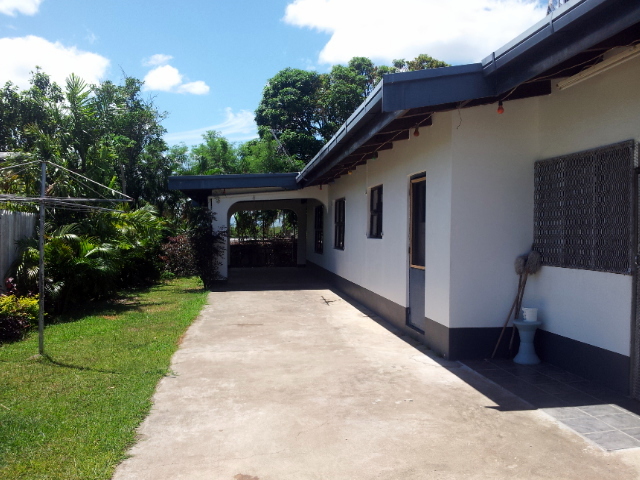 Fiji Indian House
We have been living in Nadi for 14 months. In that time we have moved three times. The first flat was just a stepping stone till we get the feel of the prices and location in Nadi but it was costing us Fijian $2,500 a month. The location was perfect 20 minute walk to Nadi shop and the produce markets.
So we moved to a cheaper flat in Nasoso. This cost $1,100 per month for two bedrooms, fully furnished. It was on the first floor hence we had a good breeze running through the flat so there was no need to run the A/C. Fully fenced in with a locking gate and plenty of parking but the car and scooter were out in the hot sun all day. To drive into Nadi on a good day it will take us 30 minutes, on the scooter 20 minutes and on a bad day 1 Hour. But it was still a good flat.
The two problems with this flat.
Number one, the land lord. He would not fix the rain coming in through the missing flashing around the windows. The water pressure was almost 0. The washing machine took four hours to do one wash. The kitchen tap coming out of the sink. Replacing the burnt out microwave oven and trying to get the lawns cut every week, to stop the mozzie living in the long grass. All these took six month to get fixed. 
Nasoso is outside the Nadi council boundary so the locals can do whatever they like. Burn all their rubbish next to your bedroom window and that meant burning everything, plastic bags and bottles by the dozen every day. The toxic smoke drifting through our flat. When they get home from work at five o'clock, their favorite past time is starting a fire. 
Number two problem, street dogs would roam all day and night they would try and attack me on my scooter till I started to carry a stick and I made a good effort to stop and hit them, they learnt very quickly to keep their distance. There would be dog fight at 1 o'clock in the morning and they would howl three or four times during the night which would start all the other dogs in Nasoso, every house around us had a minimum of two dogs. The front house had five dogs. Another night of Interrupted sleep.
The first week we went for a walk along the public road in the evening, out came the dogs to attack us so out comes my big stick, then out comes the owner of the dogs to attack me for defending ourselves, you can guess who goes running back into their house with tail between their legs.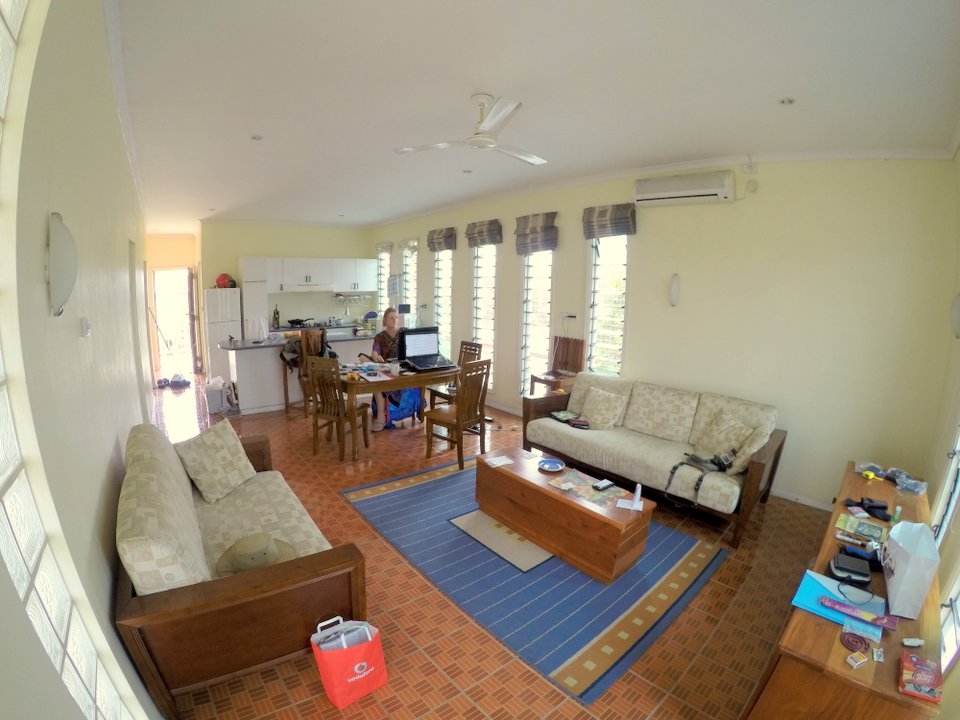 Nasoso $1,100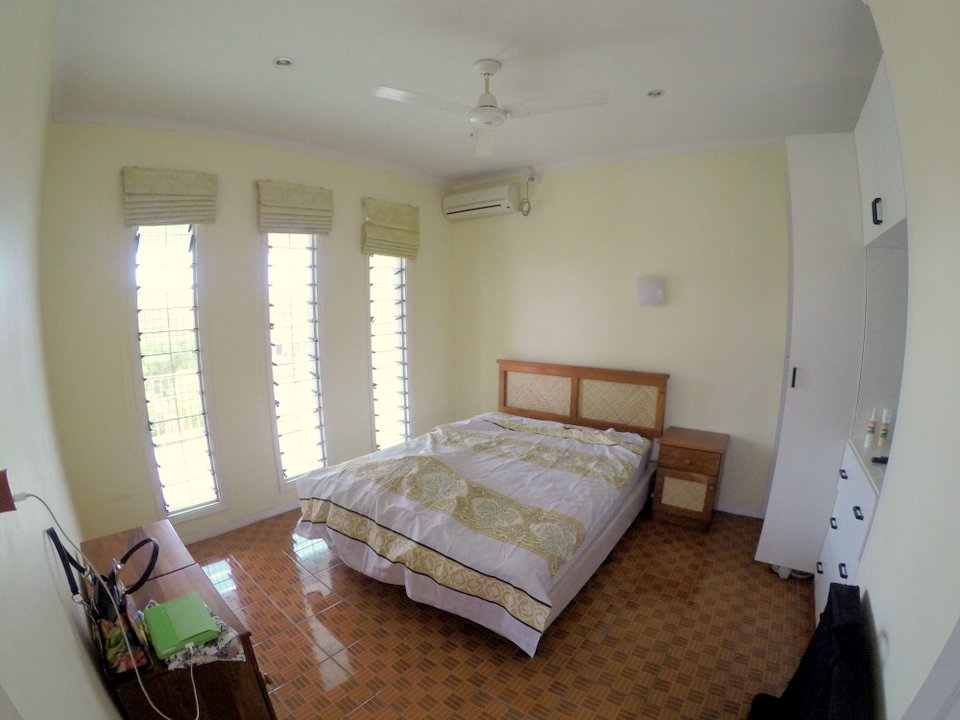 Nasoso $1,100
February 2016
We went home for three months over Xmas when we arrived back in Fiji, we had to look for another flat that very day. We took the second flat we found Sharmas apartments for $1,500 per month for a three bedroom flat, fully furnished on a one month lease. We are on the fourth floor, good for the breeze, no good for water pressure. It is very close to Nadi but again to get things fixed you have to be on their back all day, every day, and the place was dirty. I had to spend a whole day cleaning. The biggest problem at Sharmas apartments was no water for three days. We should have known it was going to be a battle with this crowd. Sharmas holiday apartments are the worst apartments we have stayed in so far. We were going to buy a house but we decided to pull out and wait a little longer, so back to looking for a clean, tidy, safe and everything works home to rent.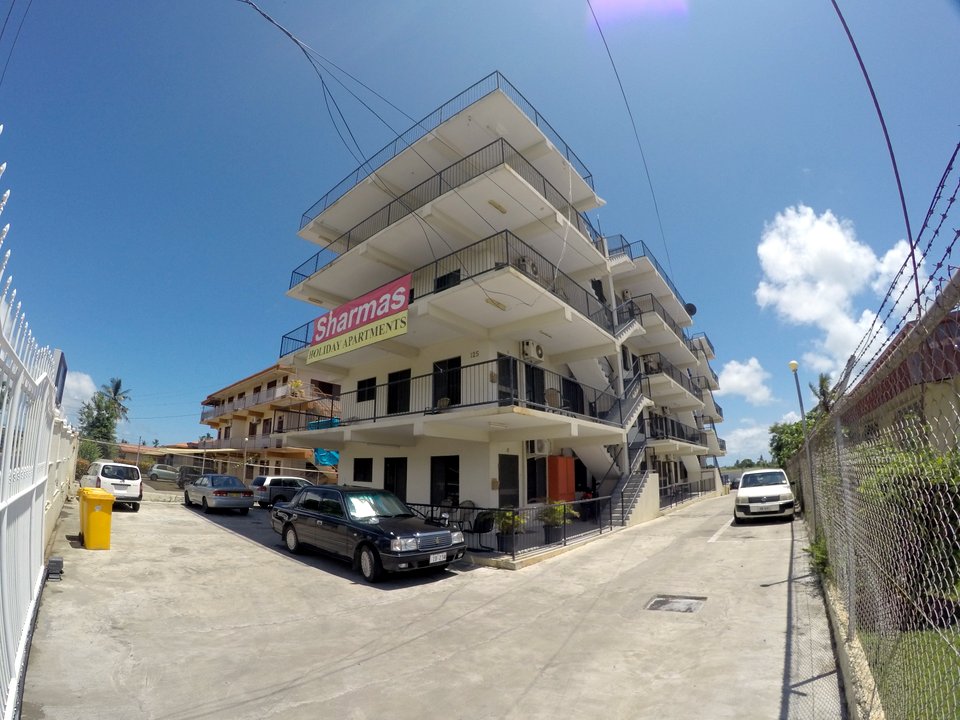 Stay away from Sharmas
The smart thing to do in Fiji is to send a Fijian to negotiate a price, if a European turns up or even rings up about a flat the price will go up. They all work on a one year lease. And a bond of one month's rent and every time we have had to fight hard to get the bond back, so be very careful, get everything in writing.

We priced out how much money we would need to furnish a whole house in Nadi. Just picking average gear it was around FJD$18,000. If we were living in Suva, we could save $3,000 plus get better quality and have a far superior selection to pick from and they will throw in free freight to Nadi. If we have to sell for any reason we can only sell to the locals and we know they have no money and will not spend a $ so we will be lucky to sell it all off for more than $2,000.
17 March 2016.
Had a look at this apartment $1,500. Two bedrooms partly furnished, no cooking utensils. Gas stove might work? has a car port, but very dark inside. The bathroom is R/S. The plus is, a two minute walk to a supermarket and the movie, $6 night, Monday & Tuesday. The photos make the apartment look a million dollars but believe me it was not good value for money. You can grow potatoes between the tiles in the kitchen.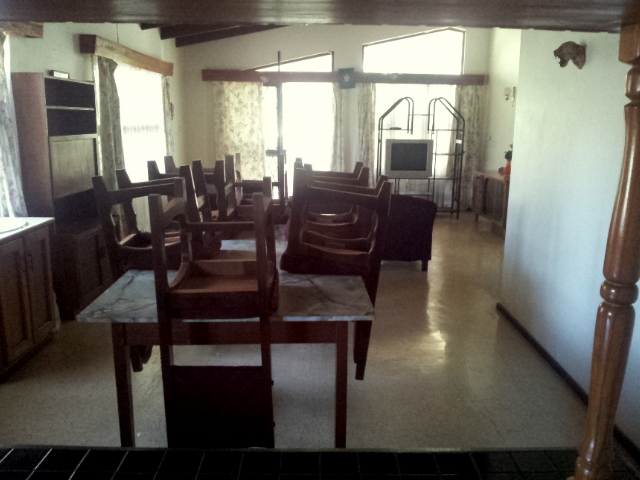 Martinta $1,500
Martinta $1,500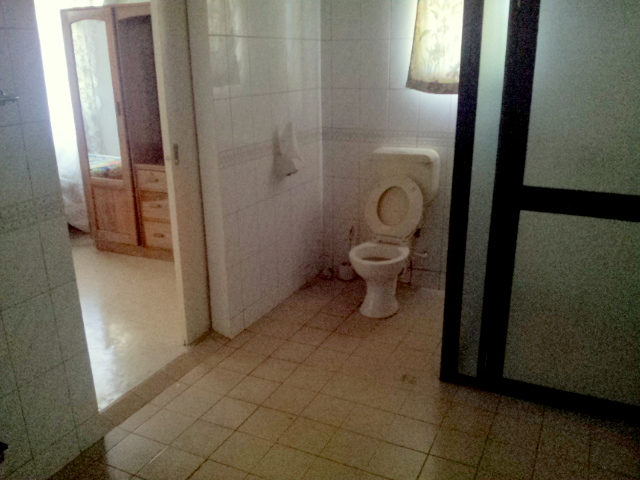 Martinta $1,500