Fiji Island Hopping with a "Bula Pass"
Bula Passes are a fantastic way to see the stunning islands in Fiji really easily. A Bula Pass pays for the boat transfers only and doesn't include any accommodation. This gives you more flexibility to choose your own resort along the way, you're not restricted to those included in a Bula Combo Pass. Island hopping isn't limited to those who are backpacking either. Nearly all the islands now have a wide range of accommodation and not just dorms. We've found discounted prices for your Bula Pass, see below.
Botaira Beach Resort in the Yasawa Islands, one of the stops you can make on your pass
Each day the Yasawa Flyer leaves Denarau Marina at 8:30am to island hop between selected Mamanuca Islands on it's way to the Yasawa Islands. The route takes you to nearly 20 islands and more than 30 resorts, picking up and dropping off people along the way. The last stop at the top is Coralview, after that the boat heads back south, stopping off at the islands again before arriving back at Denarau around 5:45pm.
Bula Passes are valid for use on the ferry 'Yasawa Flyer'. The boat is a large high speed, modern catamaran with air conditioned lounges, a travel desk, licensed bar, cafe, wifi and outdoor viewing decks.

These handy island hopping passes mean that all your transfers are pre-paid, this makes it so easy to hop on and off the Yasawa Flyer going from one resort to another, when you choose. Passes range from 5 to 21 days and allow for one hop per day.
Down the other end of the Blue Lagoon beach next to Nanuya Boathouse Resort
Free return transfers included
You'll get picked up and dropped off again from your hotel for free when you book a Bula Pass, just make sure you're on the last boat. Pick up can be from the airport too if you come in on one of those really early flights.  The free bus picks up from Nadi airport at 6.50am.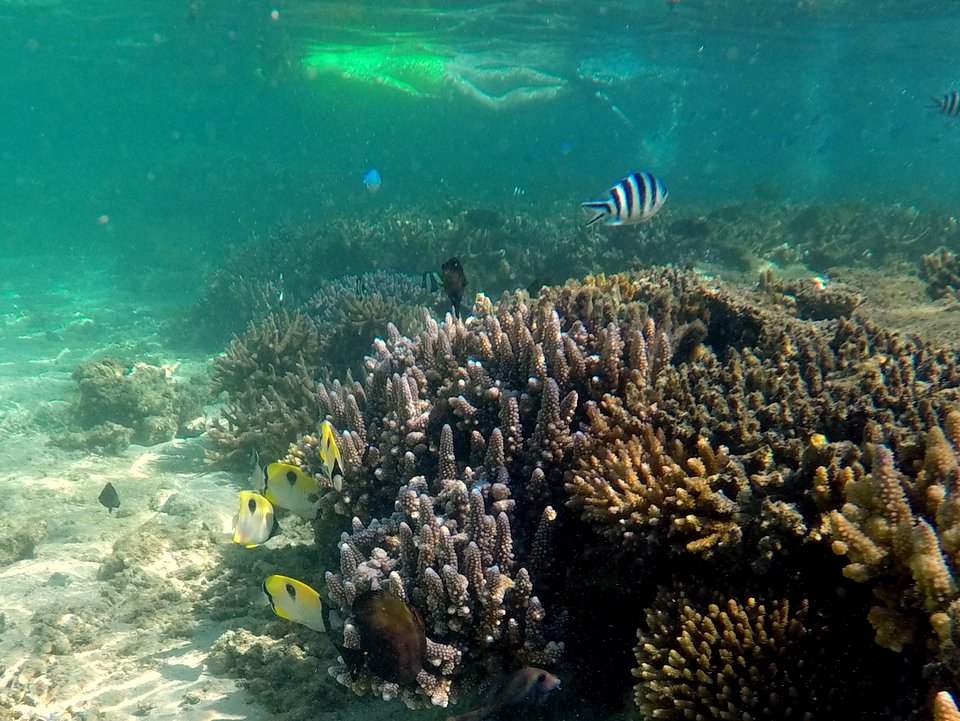 Excellent snorkelling straight off the beach and great diving at Mantaray Resort
Where can I go with a Bula Pass?
You can stay at over 27+ different resorts in the Yasawas and Mamanucas. Stop at popular Fiji islands like...

Stunning snorkelling at little South Sea Island
Fun and parties on Beachcomber Island
Stunning summit walk at Wayalailai Ecohaven
Barefoot Kuata Resort to snorkel with the sharks
Octopus Resort for top quality food and stunning white sand beach
Barefoot Manta to swim with the friendly Manta Rays
Sunset tube cruising & excellent diving at Mantaray Beach Resort
See the giant clams straight off the beach at Botaira Beach Resort
Magnificent sunsets from Korovou and White Sandy Beach resorts
Hang out at Blue Lagoon Resort and visit the Sawa-i-Lau caves
Awesome pizza and stunning beaches at Boathouse Nanuya
Or stay in a local village and experience something totally different with a Homestay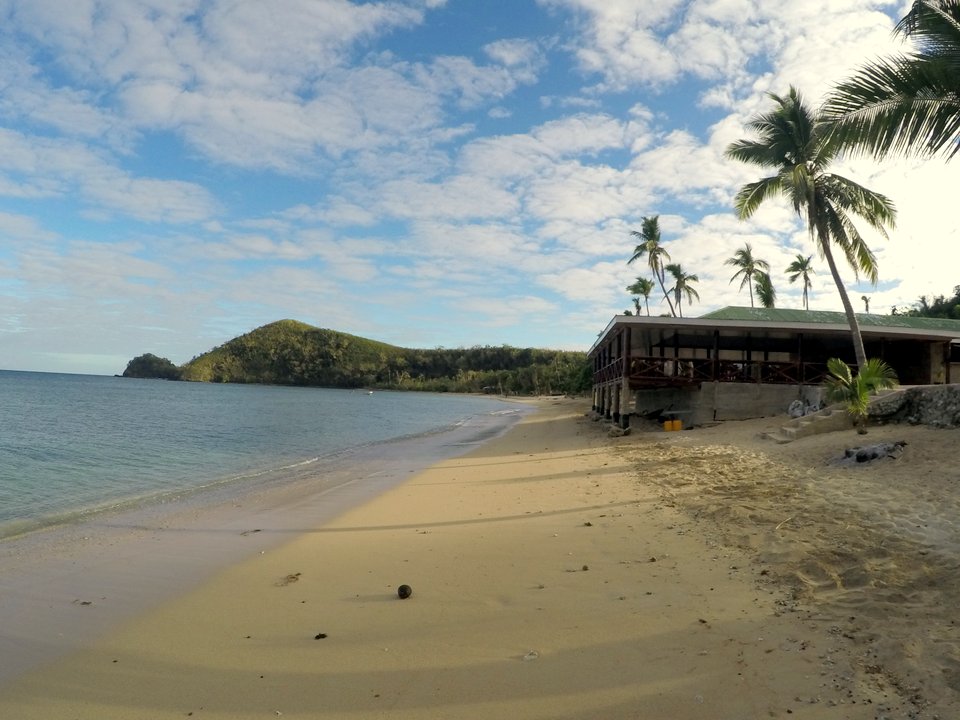 Korovou Ecohaven beach with the tide in, not quite so nice at low tide. White Sandy Beach resort is right next door.
Cost of a Bula Pass
If you book your Bula Pass through the Awesome Fiji website you'll pay full price plus their extra 2.5% credit card fees. To avoid these extra charges and also grab a major discount on your island hopping Bula Pass, you'll need to buy your pass on the HotFiji.deals website. These are the cheapest Bula Passes available in Fiji. But don't try and book last minute after 5pm the day before, that's not enough time.
5 day Bula Pass was $420 less $20 discount now $400 FJD
7 day Bula Pass was $530 less $25 discount now $505 FJD
10 day Bula Pass was $650 less $25 discount now $625 FJD
12 day Bula Pass was $710 less $30 discount now $680 FJD
15 day Bula Pass was $775 less $35 discount now $740 FJD
To get these great prices book your Bula Pass through HotFiji.deals here. They only take a small deposit now, approx 10% (by credit card with no extra fees) and you pay the balance on arrival in cash or on your card, but you'll pay the extra 2.5% cards fees if you do. Prices valid from 1 April 2017 to 31 March 2018 including all taxes.
Snorkelling with the sharks is awesome out from Barefoot Kuata Resort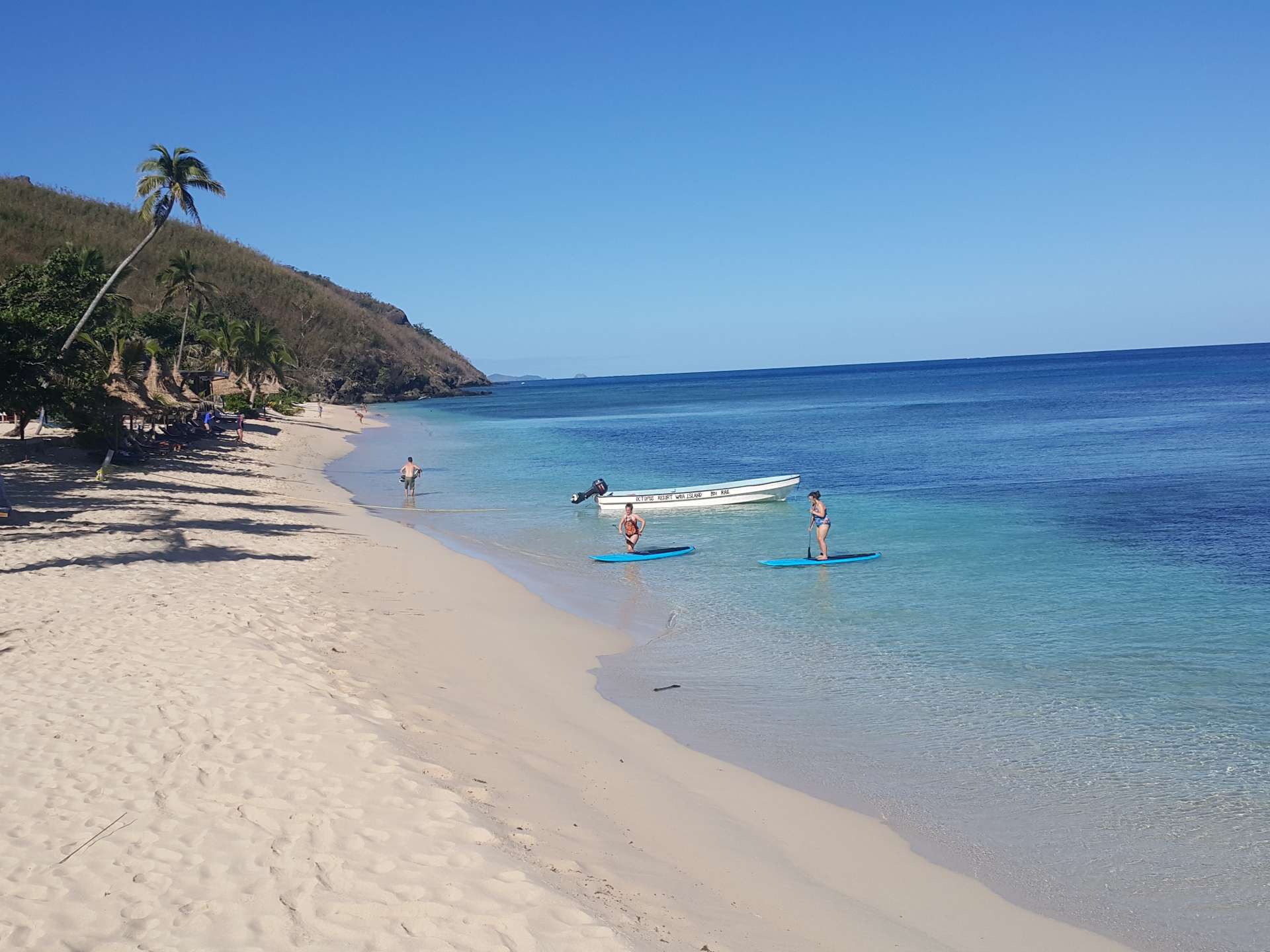 Picture perfect beach plus excellent snorkelling at Octopus Resort