Flora and Fauna Found In Fiji
Here are pictures and descriptions of some of the plants and animals that you might see during your trip to the Fiji islands. You may not see all of them, but you will certainly see some. The ubiquitous coconut for example. If you step out after dark, you will be sure to see geckos on the walls and cane toads along the pathways or grassed areas.
Luckily, Fiji is not a destination where you have to be overly cautious about venomous creatures... some do require you to be sensible (don't try to pick up a black banded sea krate for example!) but in the main, you are pretty safe.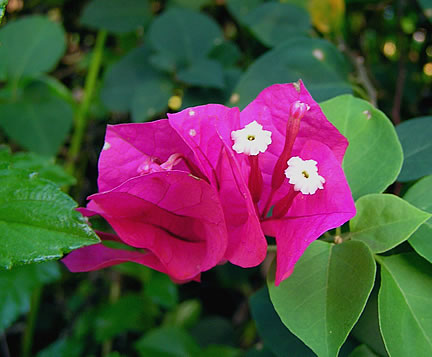 As I travel around this beautiful country, I find myself snapping pictures of some of these plants and animals. Flowers in particular will often catch my eye, so here are a few of the pictures taken on my last visit, with a brief explanation as to what they are. This is not exhaustive by any means, and not all of these are native to Fiji either. But they are things that you might come across during your own travels.
Just select one of the tabs below to browse, and if you want to see an image at a larger size, just click on it. Enjoy!
Fiji Flora and Fauna