Plantation Island (Malolo Lailai)
At 600 acres, Plantation Island is the 2nd biggest in the Mamanuca group. There are 3 resorts on the island (plus a timeshare resort), an airstrip, some convenience stores and a 9 hole golf course.

Regarded as the "tourist hub" of the Mamanucas, it is by far the most developed of all the islands in this area, and can get extremely crowded during the busy times of year.

The beach in front of Plantation Resort
Musket Cove, Plantation Island, and Lomani Resorts
Before we compare these resorts, I will point out that I haven't stayed at any of them. I have visited them over the course of a day trip to the island, and talked to guests, which has helped to form my opinions.
Non of these resorts is what you would call budget priced. In fact with bures at all 3 ranging from fj$600 and up per night, a week on the island will be expensive. However, Musket and Plantation do offer hotel style rooms at cheaper rates (although at fj$350 and up, it's still not cheap).
Both Musket Cove and Plantation are "kid friendly" with children's meals, pools, kids club, babysitting etc. Lomani on the other hand is adults only, and definitely a bit more classy than the other two (reflected in the price).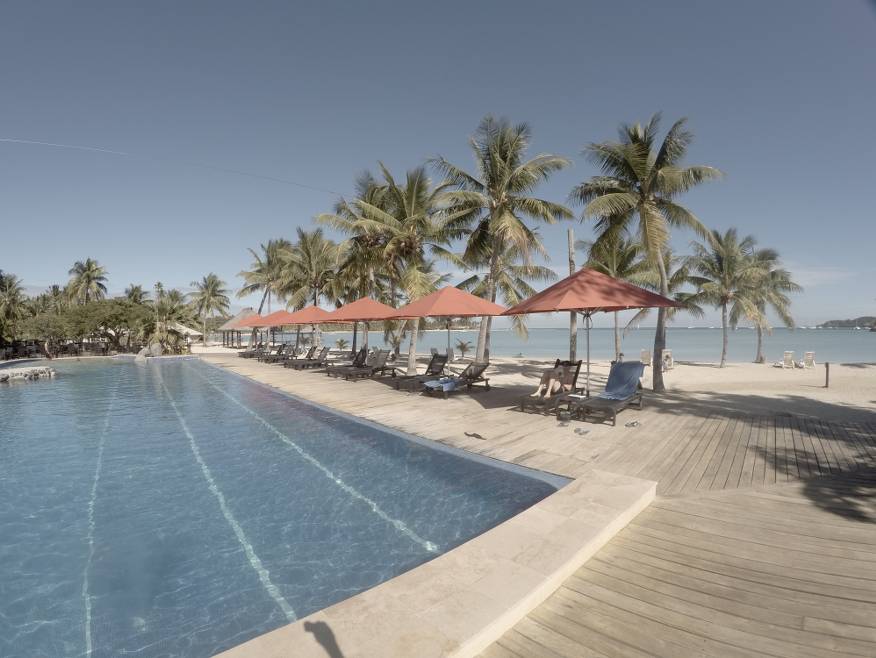 Pool at Musket Cove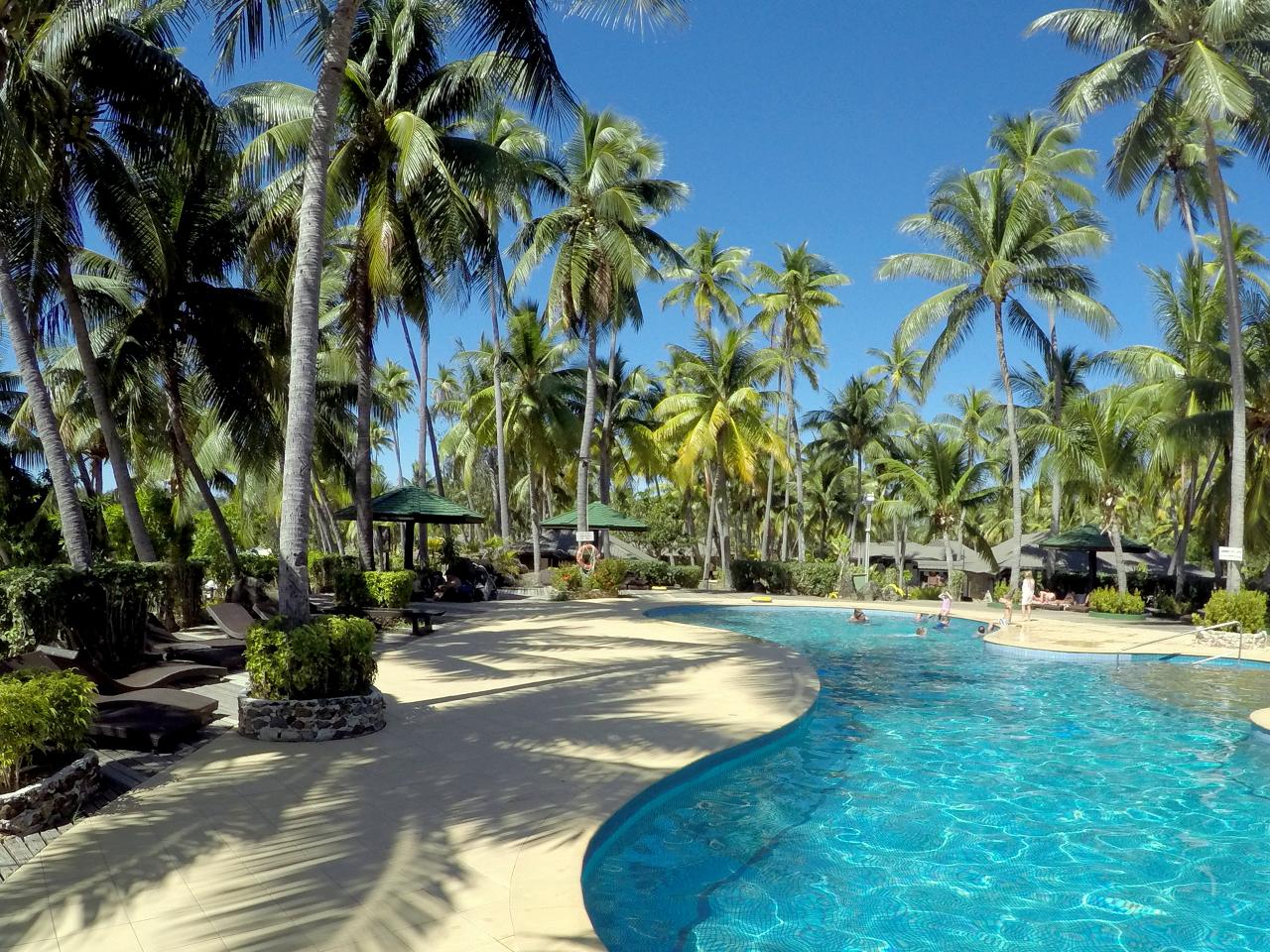 Pool at Plantation Resort
Which resort to choose? If you are travelling as a couple, and don't mind paying the extra, then Lomani is definitely the one to choose, hands down. Not only will you find it more peaceful and relaxing, the place gives off an air of luxury that the others don't.
If you have children, then my personal opinion is to choose Musket Cove, although that doesn't make Plantation a bad choice. There are more dining options (and many people report the food is better), they have a nicer pool, much better spa and beauty services, and the place just seems better cared for than Plantation. They also seem to have a higher percentage of people that leave happy and write good reviews on Trip Advisor than Plantaion does (always a good indication).
Of the 3 resorts, Plantation is probably the noisiest, with loads of young kids and babies during peak winter season. If you are looking for peace and quiet, then don't stay here. If you have a young family, then Plantation may suit you better than Musket Cove (although Musket does cater well for kids).
Beach dining at Plantation
New restaurant at Musket Cove
Dining on the island
All the resorts have several dining options, and you can stay at one and eat at another if you choose. Many people that stay at Plantation (for example) choose to eat at Dicks Place, Musket Cove. From talking with guests, it seems that the food quality at Plantation isn't quite up to the standard of Musket Cove, or at least that was the consensus of those I spoke to. However, if you don't lock yourself into a meal plan, then you have the choice of picking a restaurant that you like.
How to get there
The Malolo Cat is a ferry servicing Plantation Island. There are regular crossings leaving from Port Denarau to Plantation Island throughout the day. You are also welcome to visit Plantation Island for the day, there is no need to be pre booked into any accommodation.
---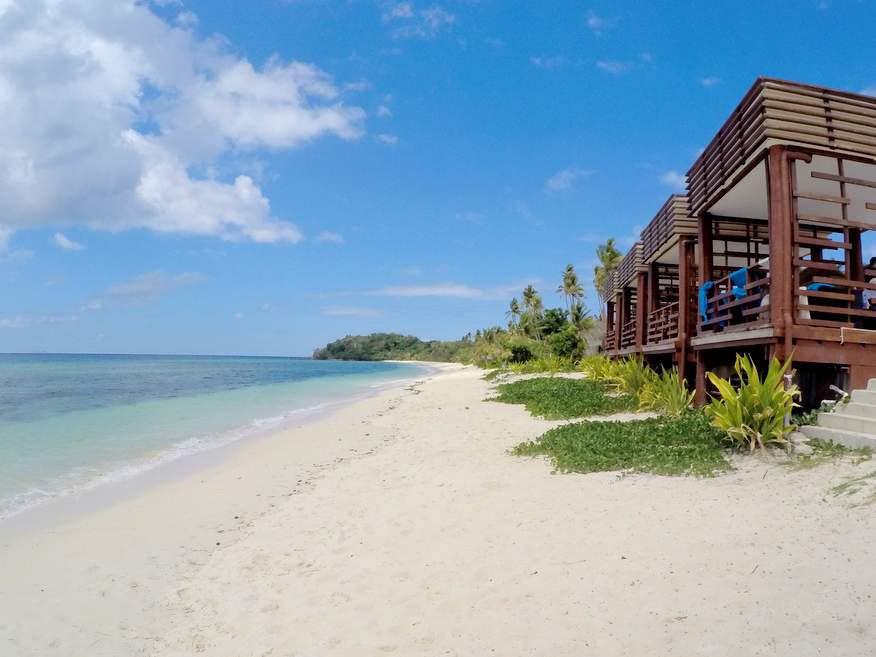 Mana Island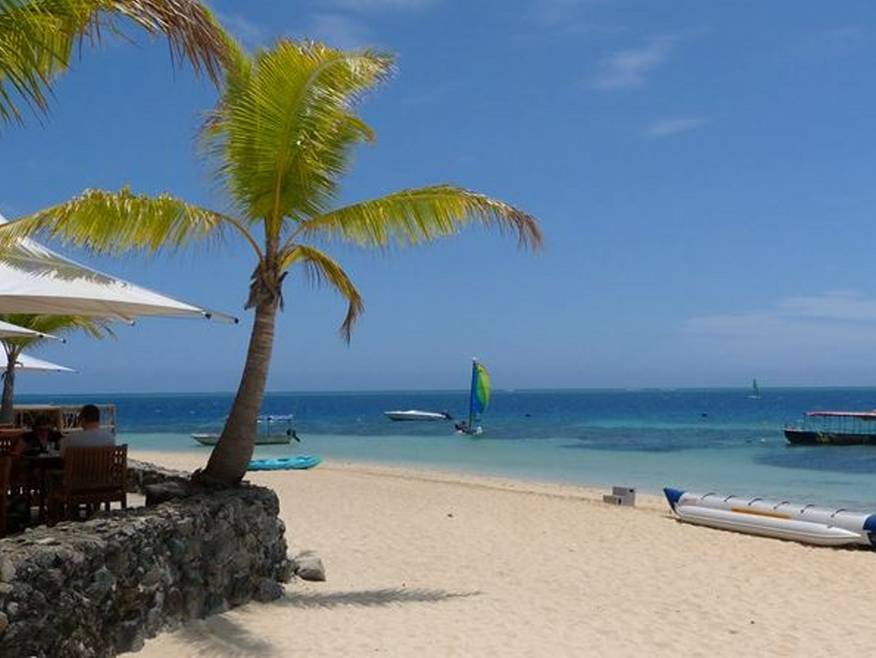 Castaway Island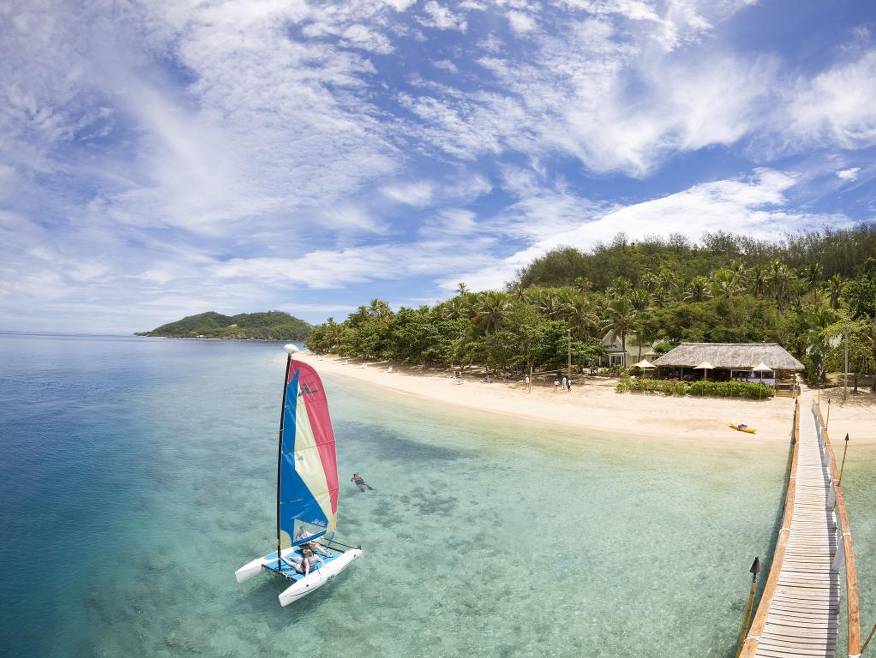 Malolo Island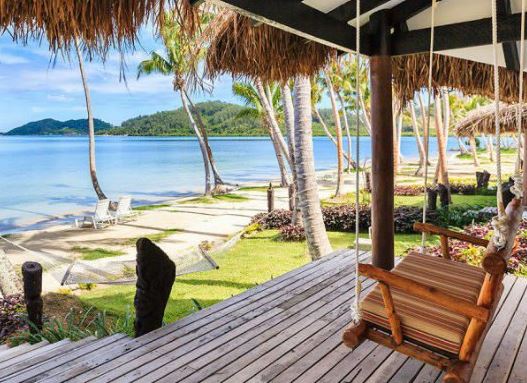 Tropica Resort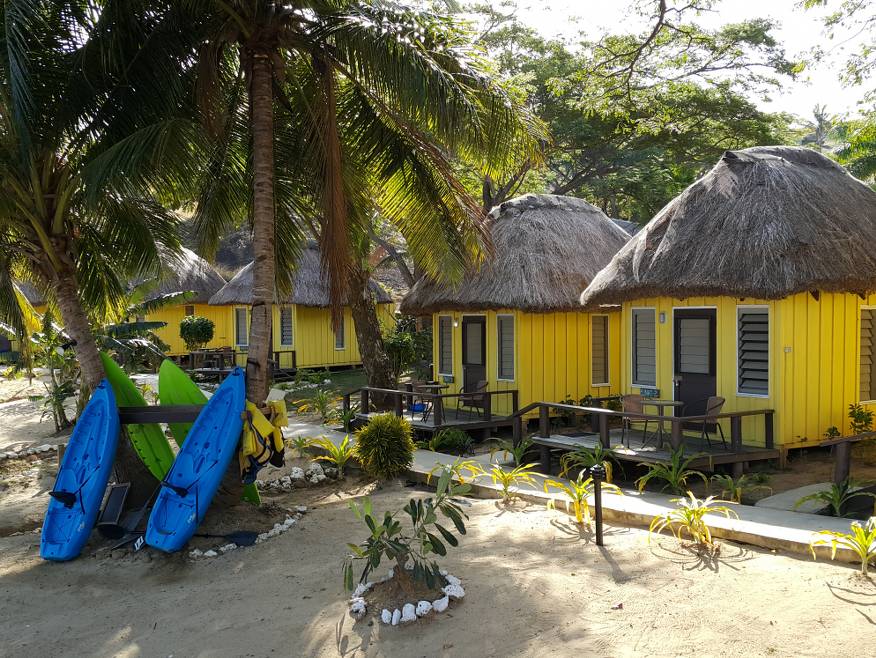 Funky Fish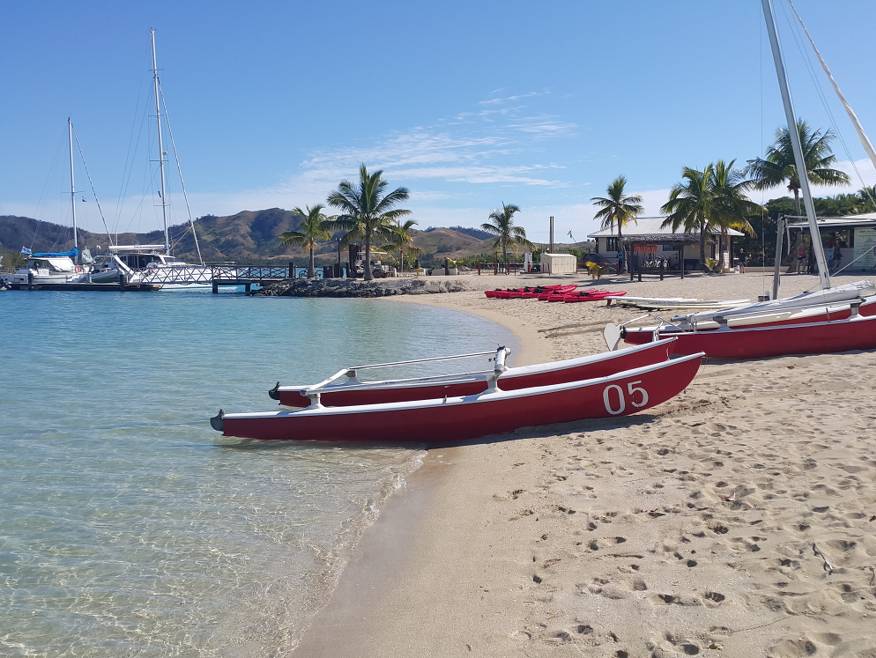 Musket Cove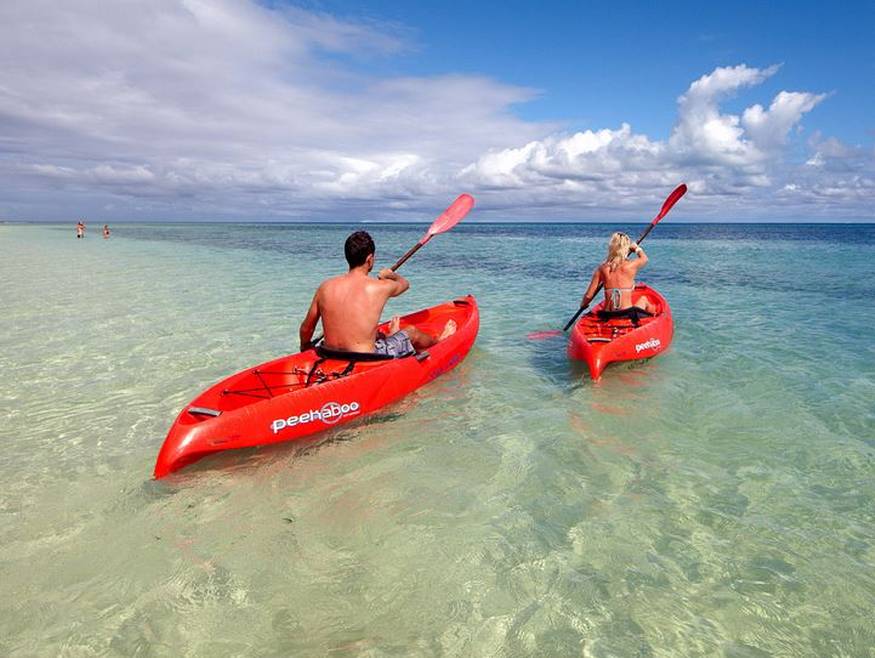 Lomani Resort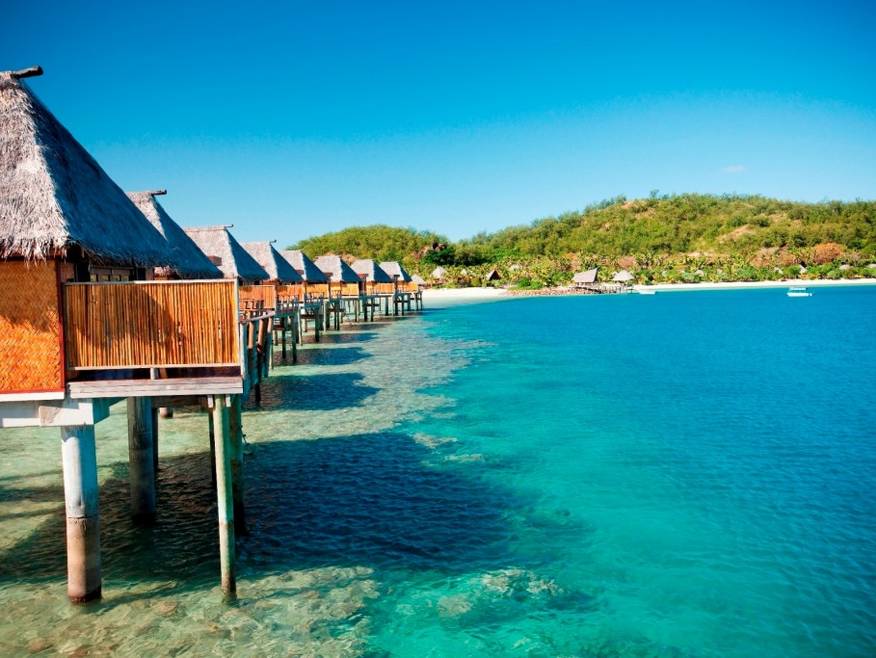 Likuliku Resort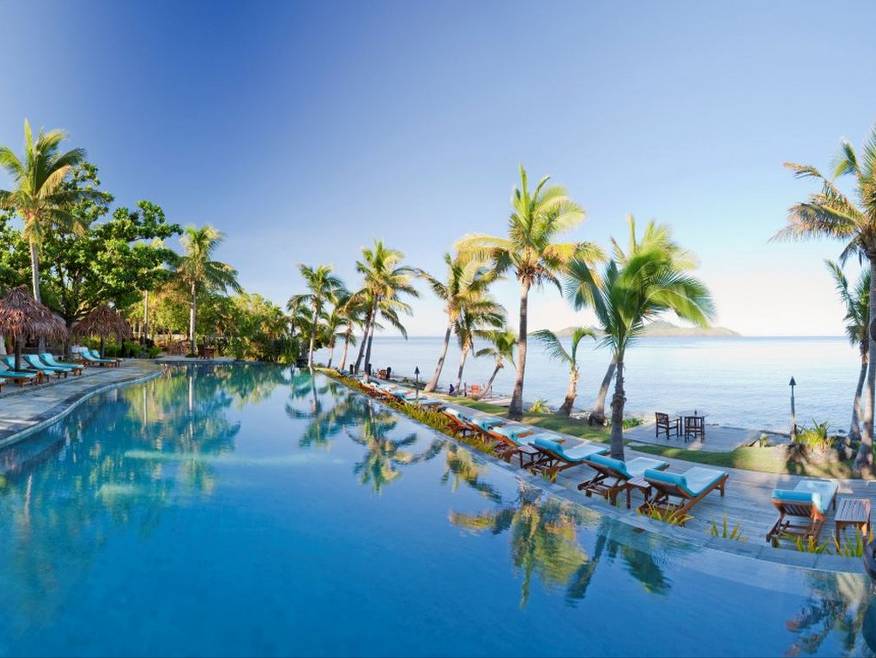 Tokoriki Resort
Matamanoa Island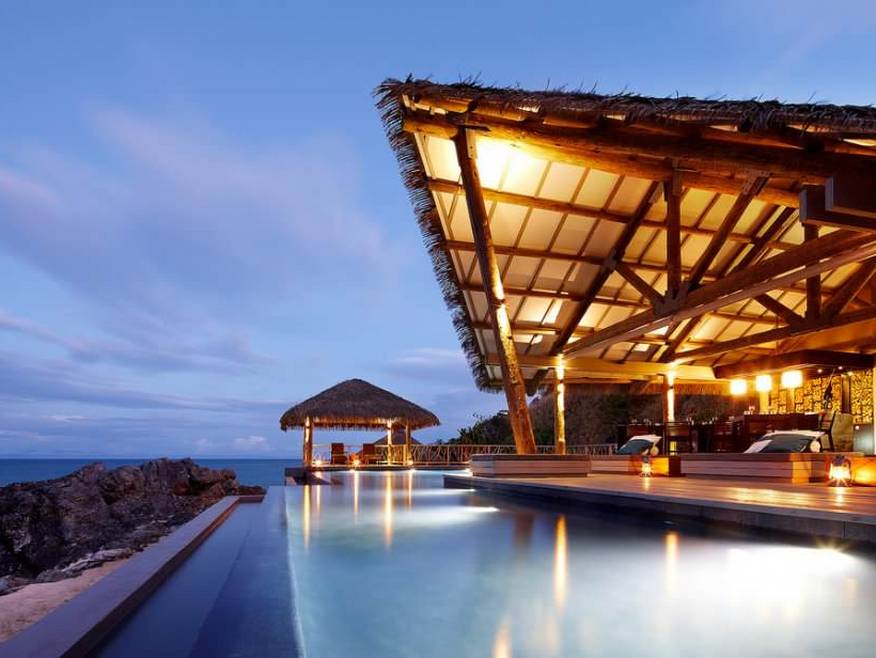 Tadrai Island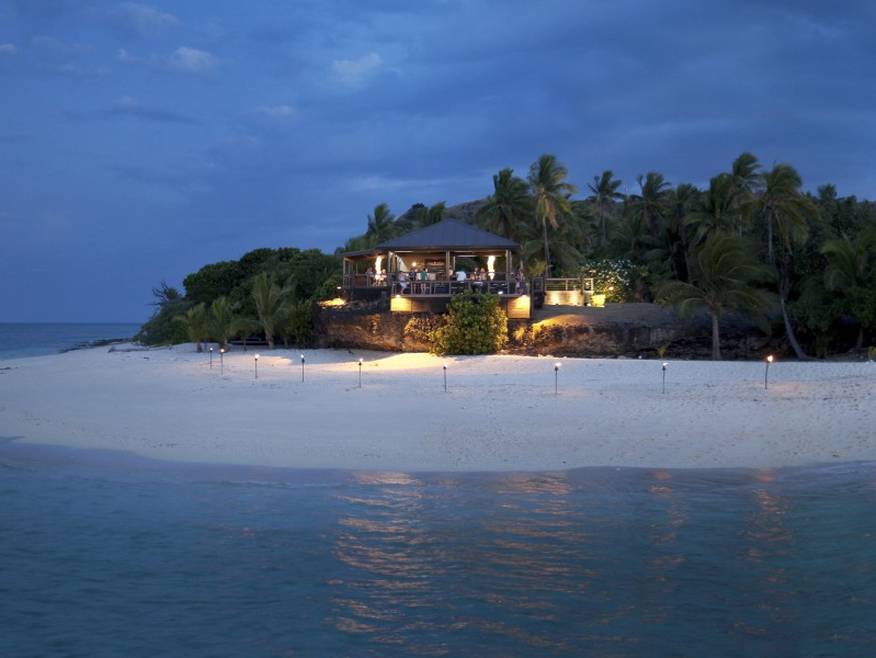 Vomo Island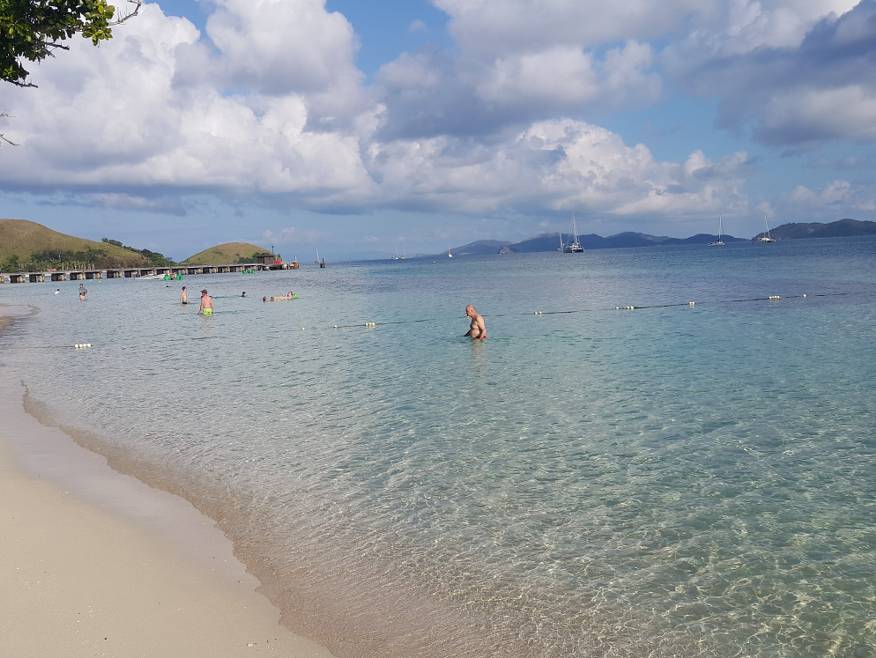 Mana Lagoon
Map of Mamanuca Islands & Resorts
---