"So how do I plan a holiday to Fiji on a budget?"
"Budget holiday in Fiji?" That's a question we are often asked.
Over the last 2 years, we've travelled Fiji, eaten at nearly every restaurant, stayed in island resorts, hotels, local villages, towns and experienced many exciting day trips. We now live in paradise!
Our very first impression, the islands, our second, the people is still what defines Fiji for us today.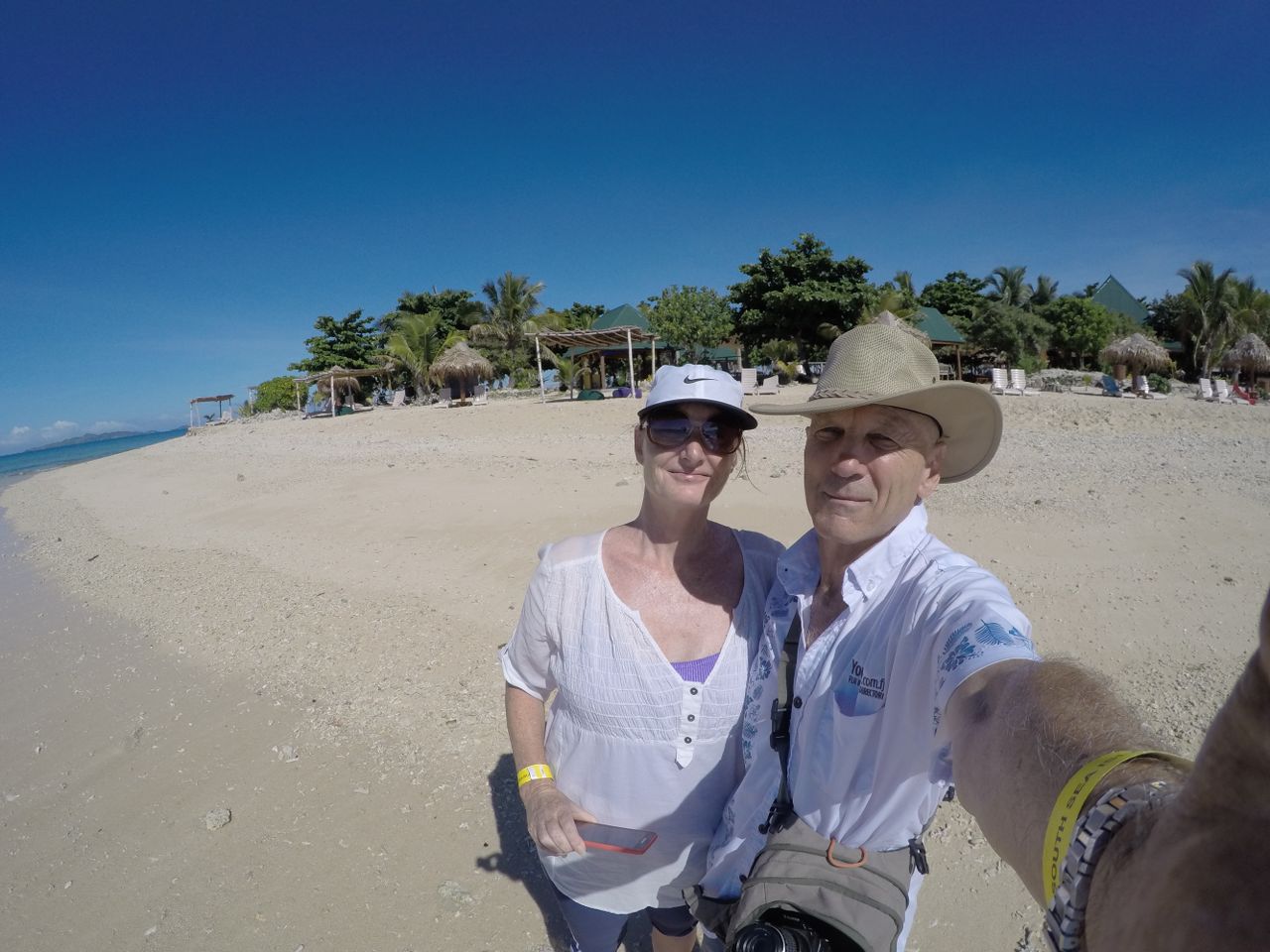 South Sea Island, best value island trip with a discount!
It's amazing that such a small place in the South Pacific, could have so many fantastic islands! 330 and then some, wow.
We did not see all 330 islands.
But we did walk over an awful lot of them.
We swam, snorkelled, and snoozed on dozens.
We ate at the most incredible variety of places, from villages to local takeaways, cafes to restaurants, always on the lookout for the best bargains.
What's new?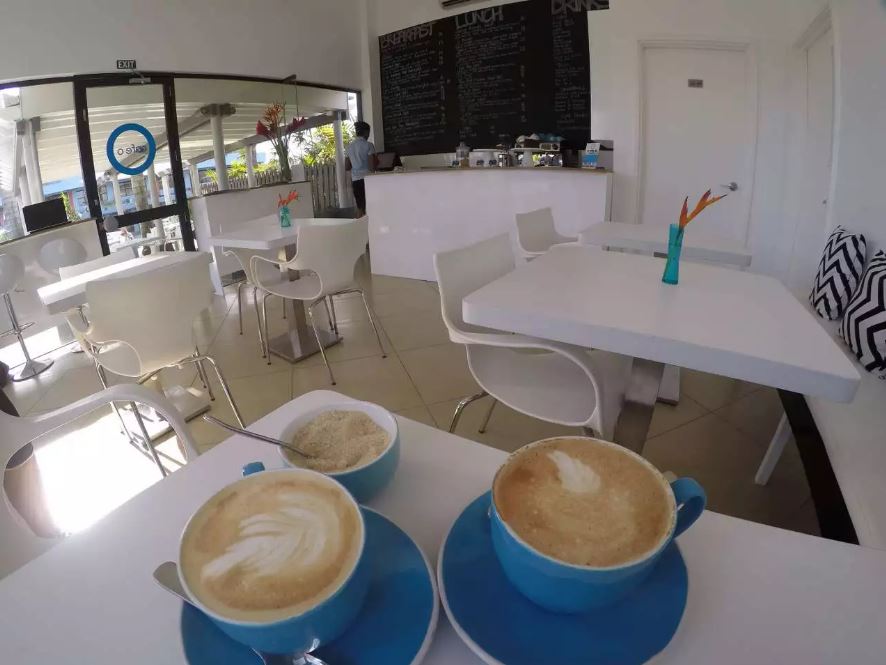 Cafe O, fantastic coffee, great food, new location in Denarau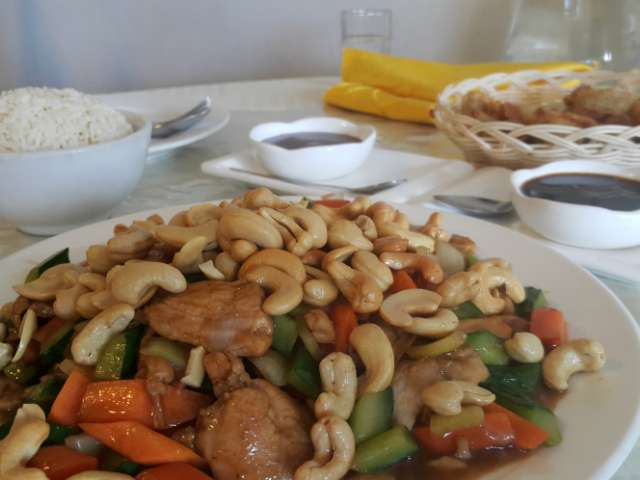 Best Chicken & Cashews for only $12.50 FJD at Bohai!
Of course, we photographed every one of the spectacular places we've been too plus written about them, the whole truth and nothing but the truth no matter what! We fell in love with it all... the wide variety of island resorts, "Fiji Time" and the people. We fell in love with everything about this perfect island paradise, Fiji.

Yasawa Islands on a budget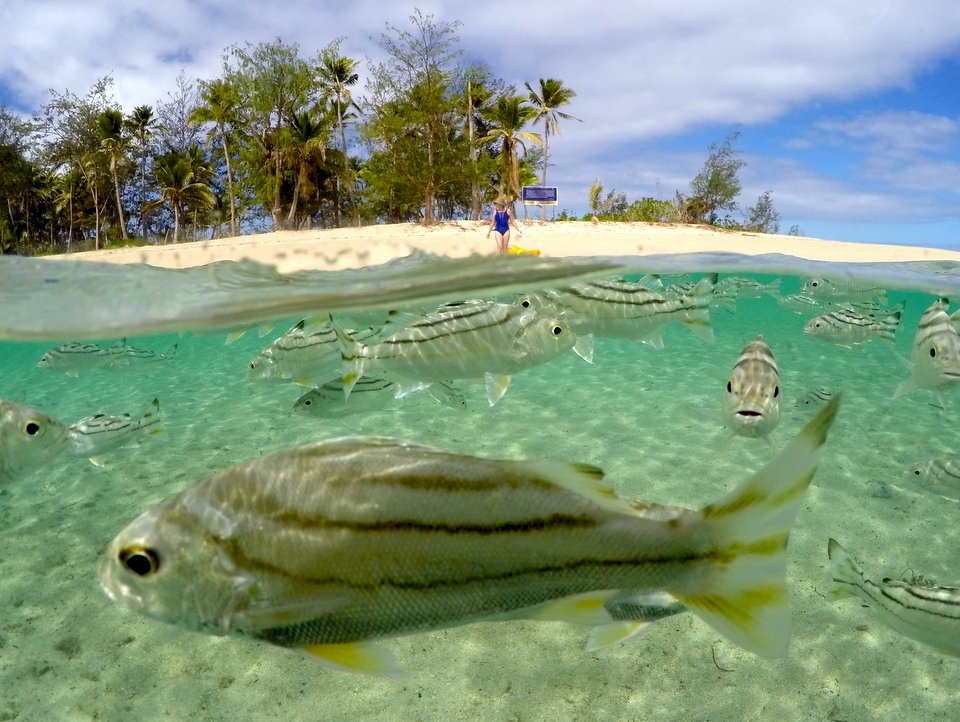 Blue Lagoon - a "must see"
Fiji Love
Since arriving in Fiji, we've explored it by sea, by foot and as much of the mainland as possible. And it has almost always been under clear blue skies and brilliant sunshine, Fiji weather being among the best in the South Pacific.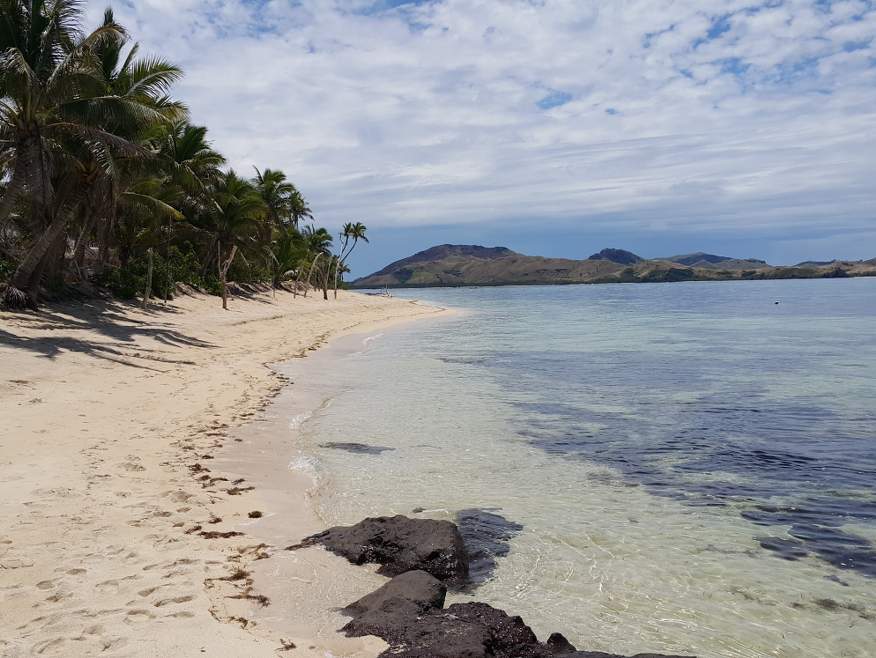 Gold Coast Resort - very cheap incls meals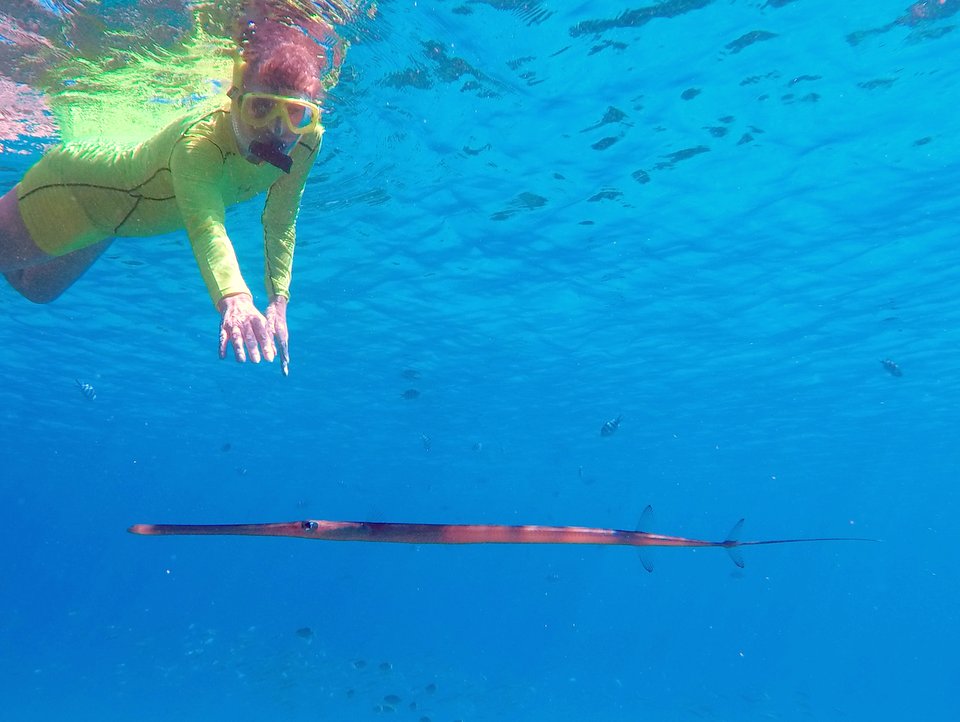 Fantastic snorkelling at Octopus Resort
Islands and people make Fiji what it is. There is no other place, anywhere, that has so many amazing islands with such friendly people. We share them all with you.
Tropical paradise doesn't have to be expensive, we can show you how to cut costs without sacrificing fun!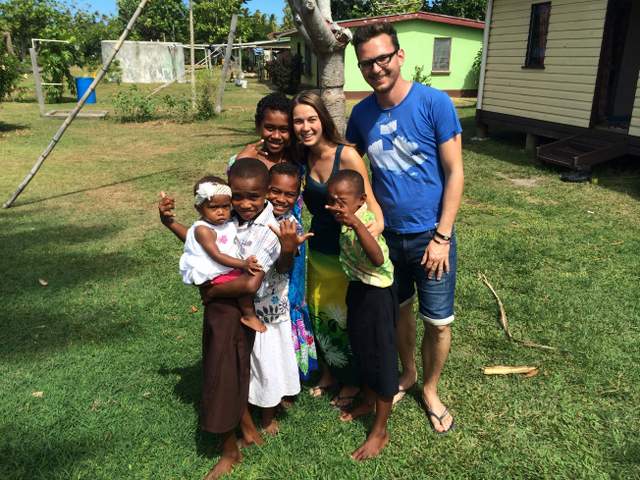 Fiji village kids, you'll fall in love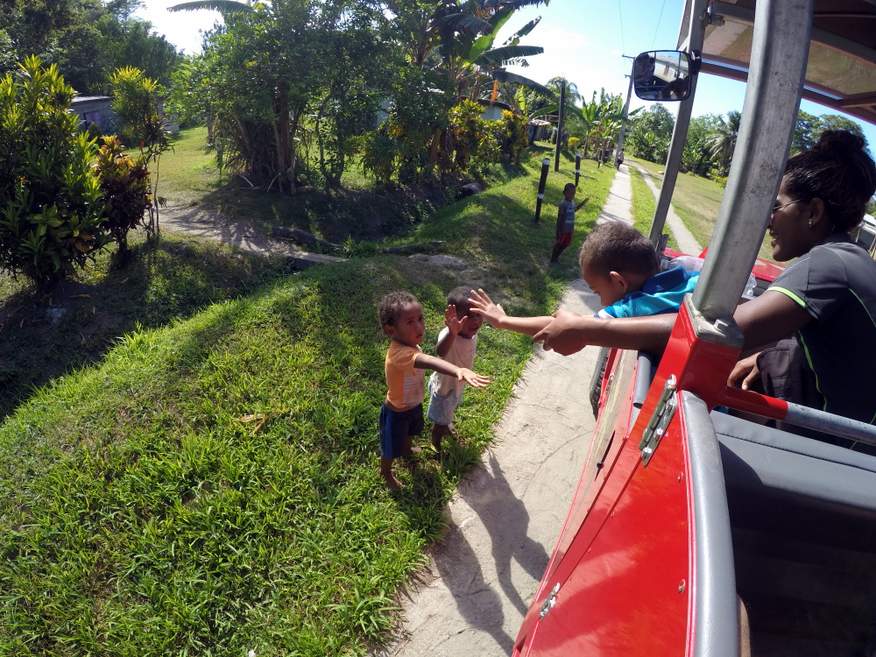 High five the kids!
Fiji will never be a truly cheap destination, not compared to some of the Asian countries like Thailand... but it can definitely be affordable. With a little bit of research and planning, there are so many ways to save money in Fiji. We can show you how to plan an affordable Fiji vacation, saving money on transport, accommodation, meals and tours.
So how do you plan a holiday to Fiji on a budget, first off you need to decide where you'd like to go...
Out to the islands - most definitely, on the Coral Coast - maybe, up the Sunshine Coast - it's cheap, Suva - not really, Pacific Harbour - gets a bit of rain!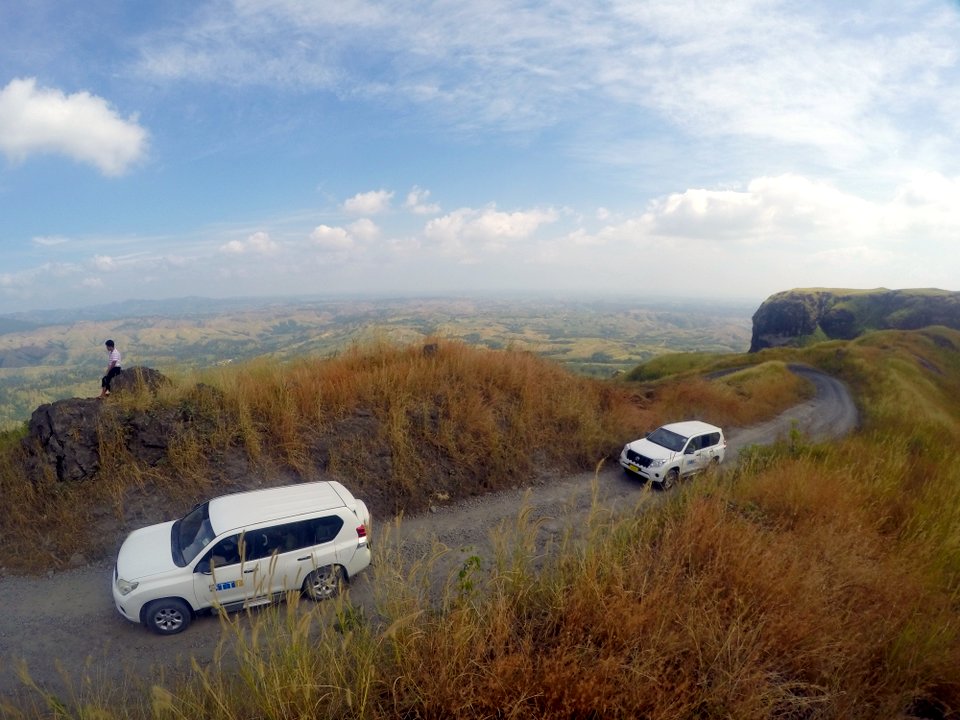 Remote Highlands - excellent day out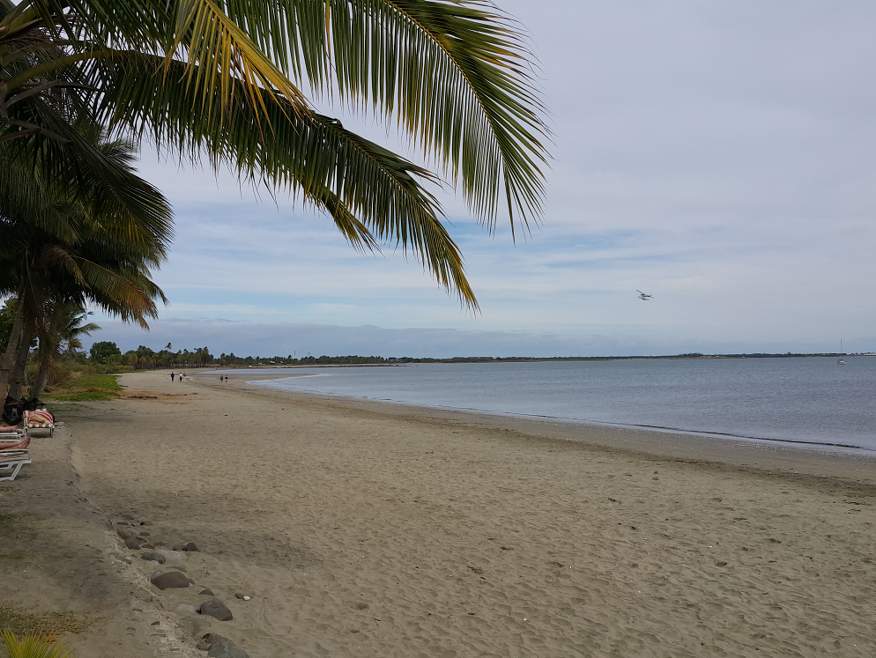 Wailoaloa Beach, Nadi - best backpackers
Enjoy Fiji on a budget
This site grew from that simple "how can I afford a cheap budget holiday in Fiji" question. It is based on our ever-growing passion for a very special place. It shares with you...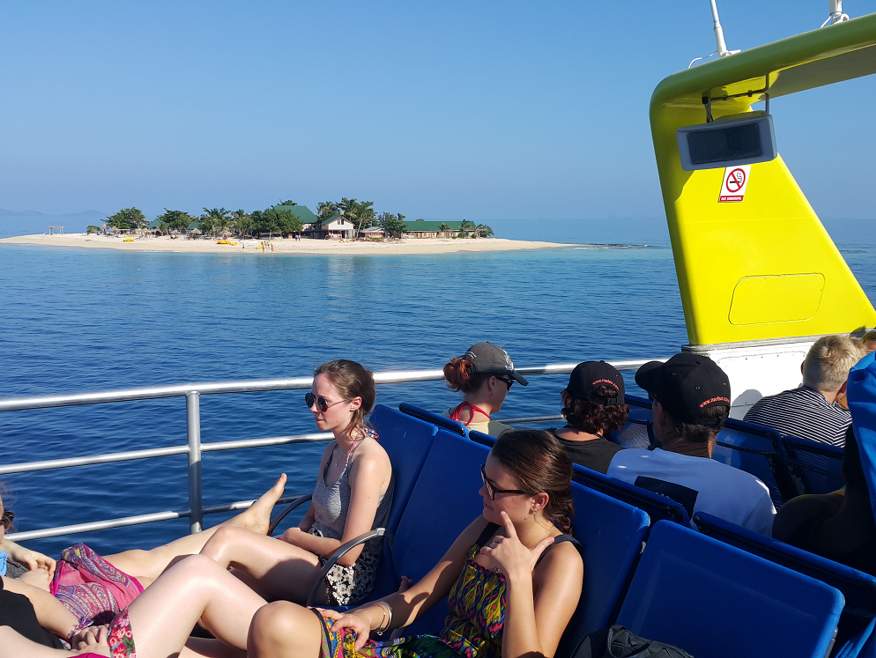 Island hopping on the Yasawa Flyer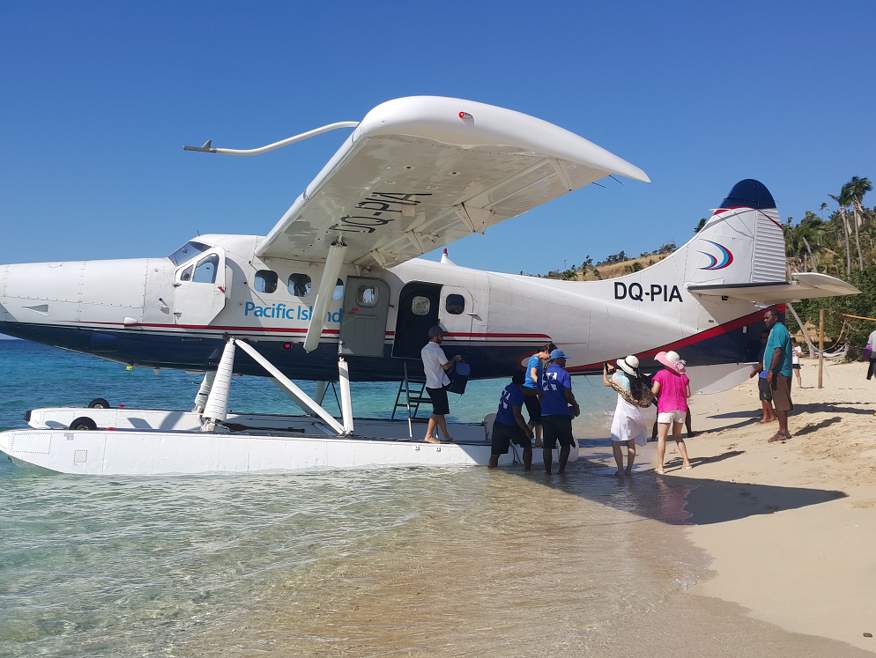 Take a seaplane if you miss the ferry