Sigatoka, Coral Coast Fiji
One hour east of Nadi along the coastal Queens Highway, lies the gateway to the Coral Coast - Sigatoka. Sprawled out on both sides of the Sigatoka river, this small rural town has a population of only a few thousand. It only seems more due to tourists, and locals that come to buy/sell produce at the market.
If you are staying at one of the nearby resorts (such as Shangri La, Outrigger, Hideaway etc) then you might want to spend a morning or afternoon in Sigatoka, taking in the sights and sounds. You can either arrange for a taxi to drop you off, and then pick you up at a prearranged time, or try the more fun mode of transport - local buses.
Some of the things to see and do in Sigatoka
Sigatoka Market: If you want to visit the markets, they are open for most of the day, though the earlier you arrive, the more produce you will find for sale. For those that are self catering (or just want to cut back on how much you pay for meals at your resort), then you can pick up some real bargains here.
Expect to pay slightly less than you would at the Suva Municipal Market, as much of the produce comes from the nearby Sigatoka valley aka: the "Salad Bowl". So transport costs are lower. The best (and busiest) time to visit, is Saturday morning. That is the day that much of the produce from the outlying farms and market gardens comes into town.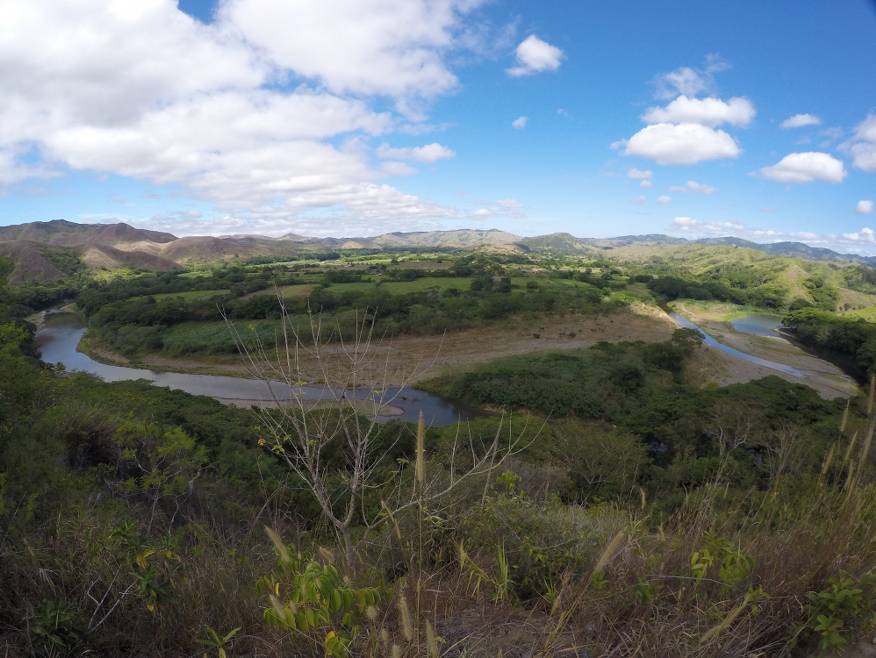 Sigatoka Valley Salad Bowl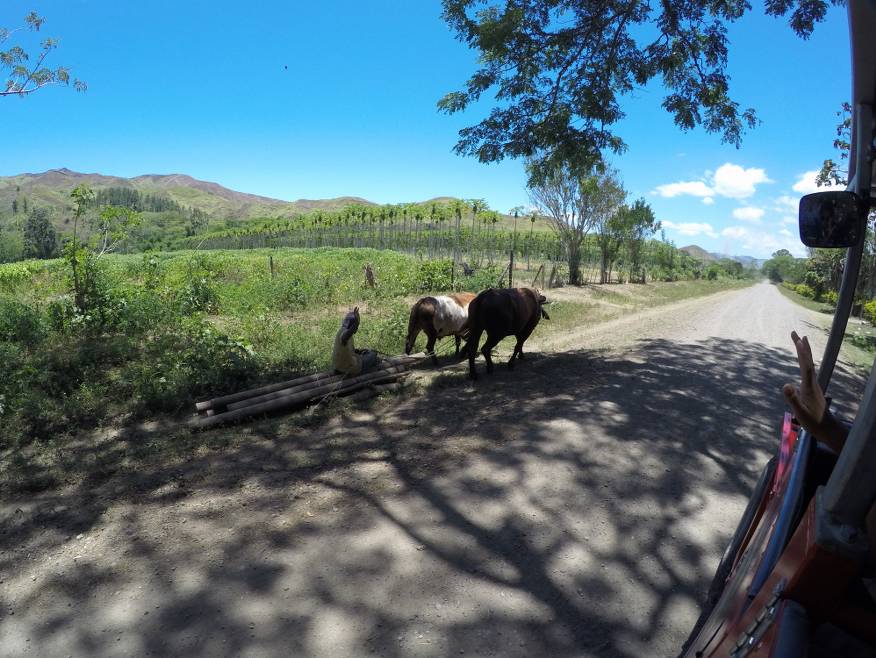 Typical farm equipment in the valley
Souvenir Shops: There are the usual "big names" in souvenirs here in Sigatoka. Jacks (of course, they can be found everywhere) is on one of the main streets, Sigatoka Valley road. Plenty of high quality merchandise to be had, though they tend to be quite pricey. Just down the road a little is Tappo's, the other well known Fiji brand in gifts and souvenirs (corner of Sigatoka Valley road and Mission road).
One of my favorites, is Outback, on the main Queens Highway, opposite the roundabout. However, there are also some well hidden little places in some of the side streets. These are often full of little handcrafted nick knacks that you won't find in the major shops, and much lower priced. If they are run by Indians (and they generally are) you might be able to haggle even lower prices.
Fijian "Bula shirts": If you aren't familiar with that term, then it is just the local description of the bright colorful shirts, very similar to Hawaiian shirts. Most of the tourist boutique stores sell these, at vastly inflated prices. If you want to get one, then don't buy one at your local resort or a tourist orientated store. For the same price they charge, you could pick up three or four at one of the local clothing stores.
We found a place in Sigatoka that was selling them for between fj$10-$15 each. Not just the shirts, but also lightweight colorful skirts and dresses. Included in that price, was individual tailoring by the women in the back room, to get a better fit! Great prices, and we did buy several to take home with us. So there are bargains to be had, if you shop where the locals do.
Sigatoka Sand Dunes: These are a 5-10 minute drive west of the town. In fact if you came from Nadi, then you will have passed the entrance to them, and may not have even seen it.
"Sand dunes? That sounds boring". But if the ancient history of Fiji holds any interest to you, then you wouldn't say that. Remains are still being found to this day, that date back 3,000 years. Pottery, as well as human remains...the ever shifting sands frequently uncover long forgotten burial sites. This is also a popular area for some of the tours that run in this area. Dune surfing....don't knock it until you try it! Though you will almost certainly get sand in places that you really don't care for ;-)
But if high energy activities aren't your thing, then spend some time at the visitor information center, and learn about the history of this place.
The vast Sigatoka Sand Dunes
Excellent views out to the ocean
A taxi fare from Sigatoka to the dunes will cost you under fj$10, and you can arrange with the driver to get picked up when you're finished. Remember to bring sunscreen and plenty of water. The sun can be very strong on the exposed dunes. And don't try walking on them in bare feet, unless it's mild weather (I found that out the hard way, with burned feet).
Sigatoka River: This meanders down from Mt Victoria in the highlands, and is the one of the longest rivers in Fiji (120 kms, which is twice the length of the Navua). It's not suitable for swimming in these lower reaches, but gets cleaner and much more inviting, the further upstream you go.
To really see the river as well as having a fun day out, then perhaps go on the Sigatoka River Safari. Their office is in the Tappos building, Sigatoka, if you want to call in and ask about their tours. They also run a 4x4 Off Road Cave Safari tour as well, which is excellent too.