Outrigger Fiji Beach Resort - Coral Coast
One of the bigger resorts on the Coral Coast, this is part of the Hawaii based Outrigger hotel chain. Billed as 5 star, the resort complex nestles in 40 acres of perfectly manicured and landscaped gardens. The expansive grounds have one great benefit: even when the resort is fully booked it doesn't seem crowded. No, you won't get a backpackers dorm here, but you will get decent value for money. 
View from the restaurant looking down the beach
Location
It's a bit of a drive from Nadi Airport, around 1 hour 30 mins along the coast. The drive down is ok so long as your transfer driver is not your typical mad speedy Fijian driver! Outrigger Fiji is located about 10mins from Sigatoka Town where you'll find supermarkets and shops. Good coffee can be had at the Cuppa Bula inside Tappos shop, cakes are pretty good too, just check when they were baked.
Being on the Coral Coast it does get more rain, not as much a Pacific Harbour (rains a lot there) but more than Nadi or out in the islands.
Swimming pool at Outrigger Fiji
Meals/Restaurants/Bars
You can generally purchase the meal plan when you book a stay at Outrigger through your travel agent. But as is so often the case with these plans, you might well find it a little restrictive having to eat at the resort all the time, or risk not using up all your vouchers. And when you take into consideration that meal plans can be purchased on arrival (often for a slightly lower price than is available from the travel agent), it makes sense to wait until you arrive before committing yourself. We've stayed here for 5 nights and didn't bother with the meal plan and ate most of our meals at the cheap restaurants within walking distance. Bederra Inn, a short walk away, has a great restaurant, much cheaper.
There are five restaurants to choose from:
Baravi Poolside Restaurant Poolside, casual dress.
Ivi Restaurant Awarded Best Restaurant - 2006 Fiji Excellence in Tourism Awards. Smart casual attire, adults only.
Meke and Lovo Resort attire. Meke on Tuesday and Friday evenings. Lovo and Fire walking on Tuesday evening.
Sundowner Restaurant Casual attire.
Vale Ni Kana Casual attire.
There is a small cafe just off reception which does a pretty good flat white coffee.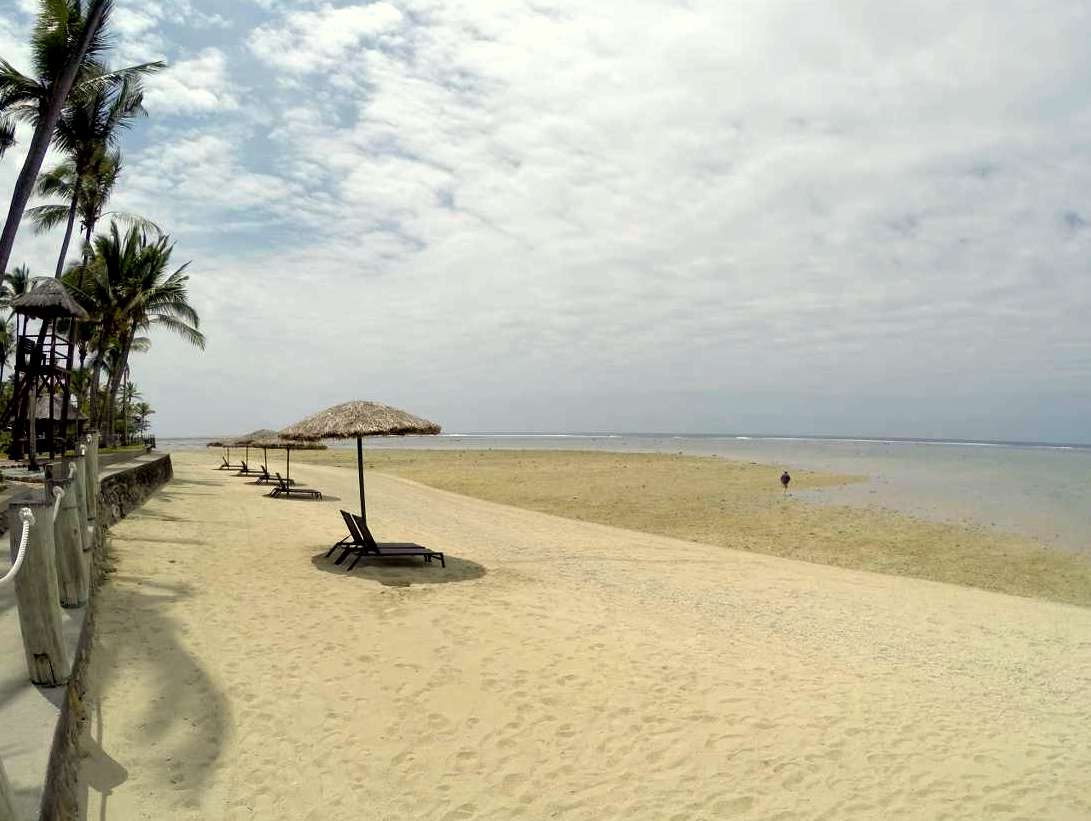 The Beach
Nice soft white sand on the beach but when the tide goes out there is no swimming and lots of coral to walk over. Even when the tide is in the snorkelling is not much good. The shallow water is great for families with kids. We didn't like the restriction on snorkelling times when we where there, felt we should be allowed to snorkel at any time we wanted really.
You can walk down the beach a short bit to find other local hotels for cheap eats.
What's available at the Outrigger Fiji
Rooms: 250+ rooms, these are either in the main 4 storey accommodation block, or private bures scattered throughout the property. To be honest we found the resort a bit tied and in need of a renovation.
Restaurants: 5 
Sports: Driving range and putting green, floodlit tennis courts, horse riding, water sports including kayaking, parasailing, windsurfing etc.
Snorkelling: Sorry to say the snorkelling straight from the beach is no good at all, please don't stay here if that's what you are after. You need a resort in the Yasawa Islands for excellent snorkelling.
---
---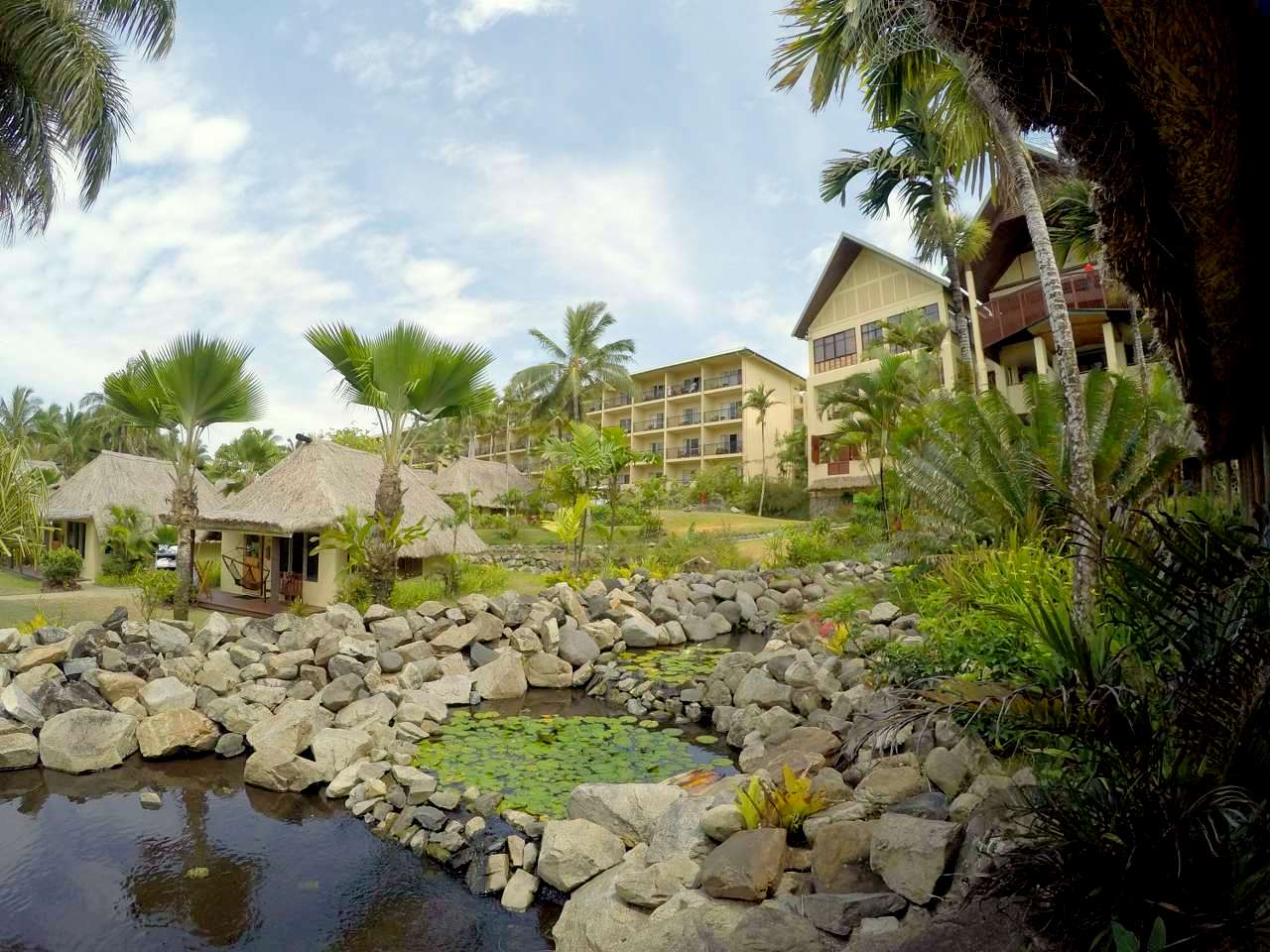 Tours and activities you can do from Outrigger
Being a bit of a drive from Nadi you'll miss out on a few tours that don't include transfers down the Coral Coast, however there are still plenty to choose from that will include transfers to and from Outrigger. Kula Wild Adventure Park is right across the road, excellent and well worth a visit for the whole family. Here's the best tours from Outrigger:
Robinson Crusoe Island Tours
There are a number of great tours to Robinson Crusoe Island, we've been on a few now and the culture show is a favourite. Buy the combo all day tour with the night dinner and show it's the best value. It's one of the closest tours with a short 30min drive away.
Jewel of Fiji Tour
This tour is great value, it includes a river boat ride, short walk to a massive waterfall, take a swim, then a bilibili bamboo raft trip, back to the local village for lunch, Tapa & weaving demos plus a walk around the village.
Island Day Trips
Sorry no half day trips will include transfers only full day tours. The best island trips would be South Sea Island and Whales Tale, both include transfers. The Oolala Day trip is great too, just need to pay a little extra for the transfers.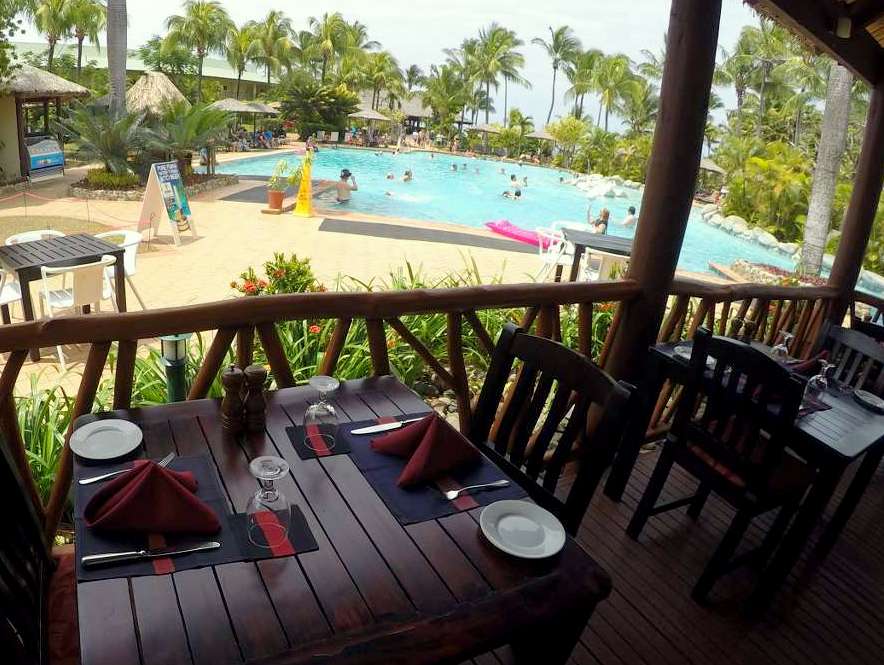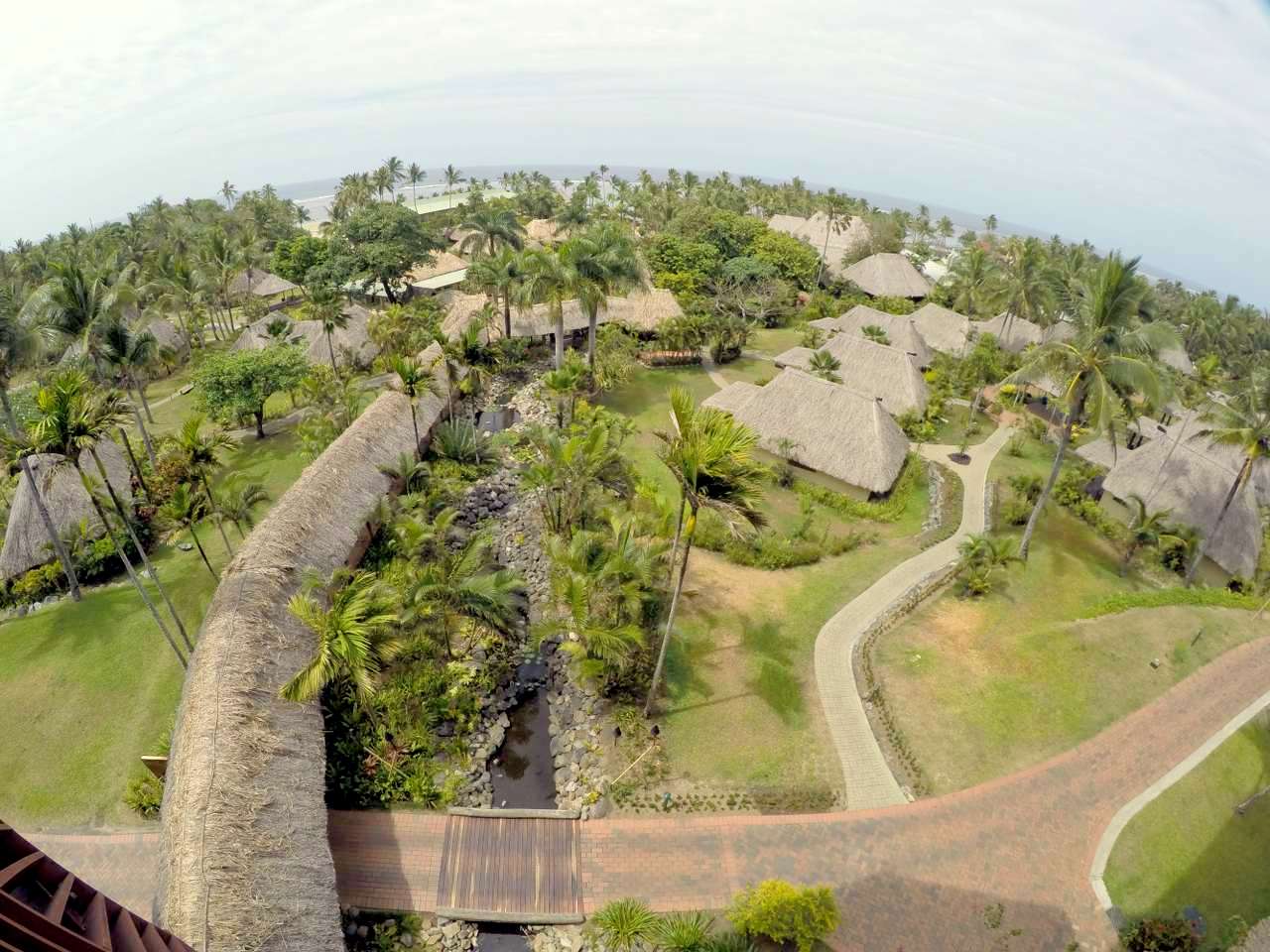 ---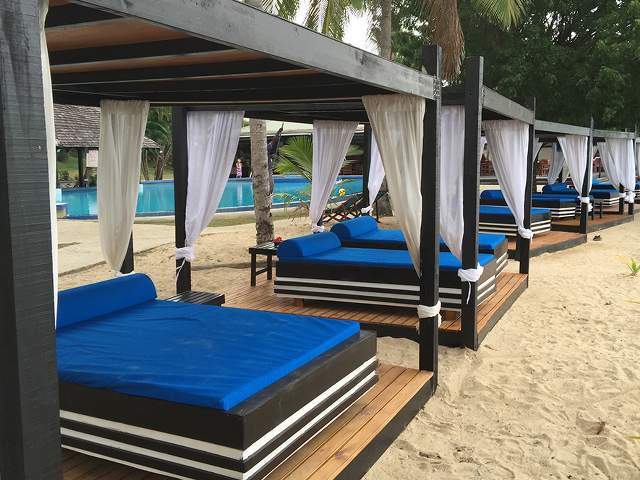 Lautoka / Vuda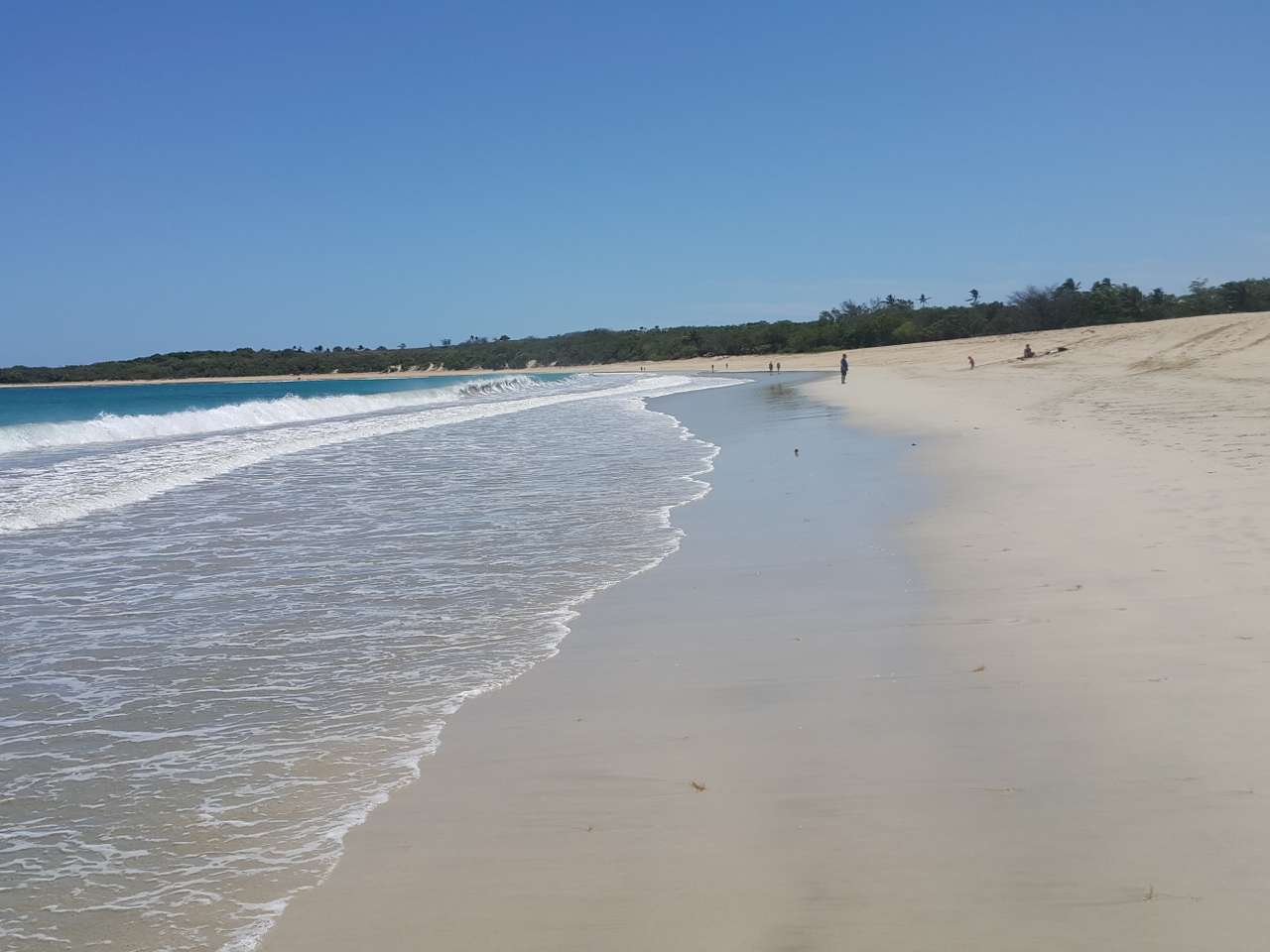 Natadola Beach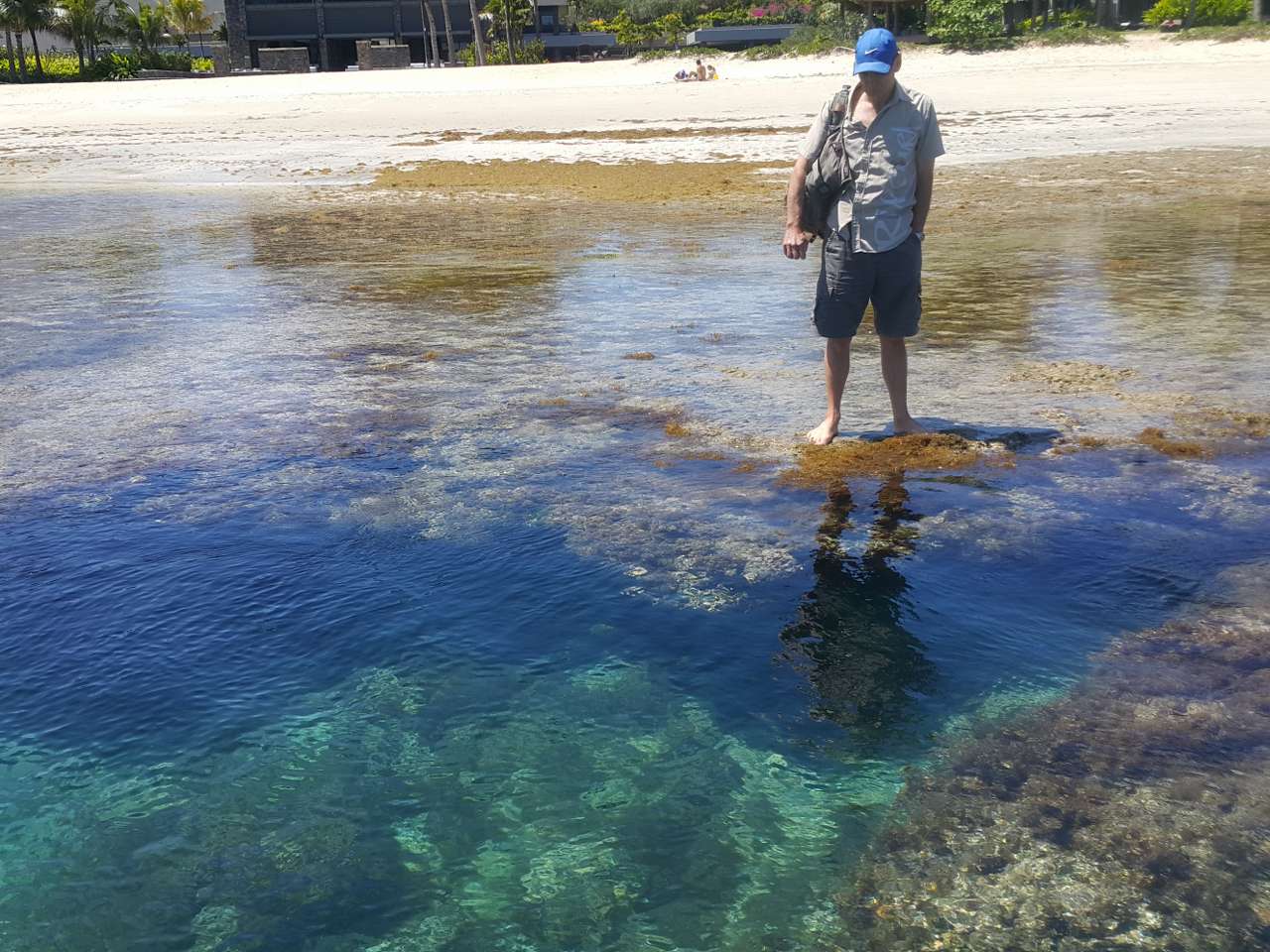 Holiday Rentals