Nadi and Wailoaloa Beach Hotel, Backpacker & Resort Directory
This area covers Wailoaloa Beach and Nadi town. Click here for Denarau Hotels. Wailoaloa Beach is a fantastic location, in fact it's our favourite place. So handy to the airport, local restaurants, movie theatre, shops and still quite cheap. It's growing super fast now though. There are 3 huge new resorts currently being built (2017), the Ramada Suites (Timeshare), the massive Pullman by Accor (still building after 3 years and a long way to go before finished!) and the brand new Palms Beach, just levelling the ground now. Palms Beach is going to be a mix of new residential housing and a hotel.
Wailoaloa Beach is home for backpackers that come to Fiji, there are a number of great places to stay right on the beach. The beach is not much to write home about as far as swimming goes, cloudy water, but it's a really big long beach, great for walks.
Cheap boats leave straight off the beach for Bounty, Beachcomber and Mana islands. See the Mana Flyer for more details.
New shops have opened up in Wailoaloa too with a new block containing Grace Road Kitchen (really good cheap food) and a small supermarket and bottle store. Also a new restaurant opposite by the same owners as Grace Road, called BBQ Grill. Very clean restaurant. Looks like another block of apartments and shops is being built on the corner, at this stage we don't quite know what the are going to be. Wailoaloa Beach is booming right now!
Nadi & Wailoaloa Area, Accommodation Directory in no particular order
---
Bamboo Lodge
 

(ex Horizon Backpackers) (-1 star)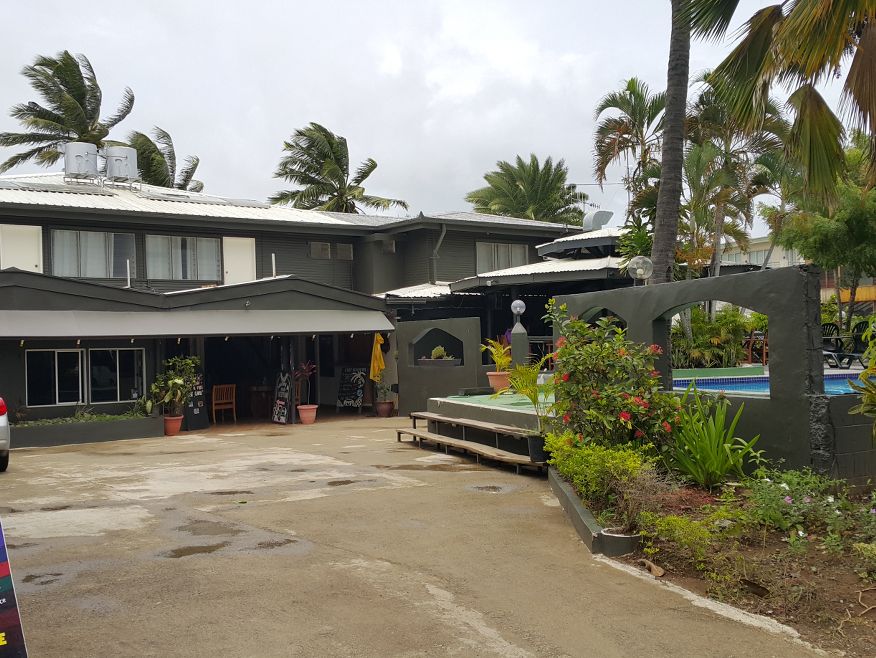 Pretty basic but cheap. Not really much going for it except the price. Free airport pickup only.
---
Bamboo Tropic
 

(ex Tropic of Capricorn) (1 star)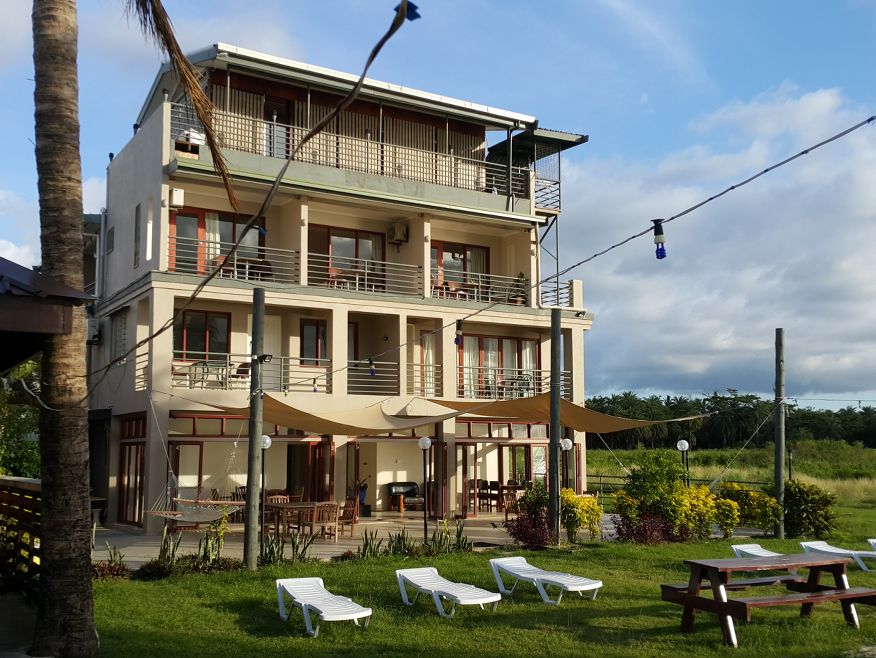 Last hotel on the beach. There are some cheap family rooms here. Some of the double rooms are a bit small. No restaurant, but plenty of other choices down the beach further. Does have a pool, but I wouldn't swim in it! Free airport pickup only.
---
Bamboo Travellers (1 star)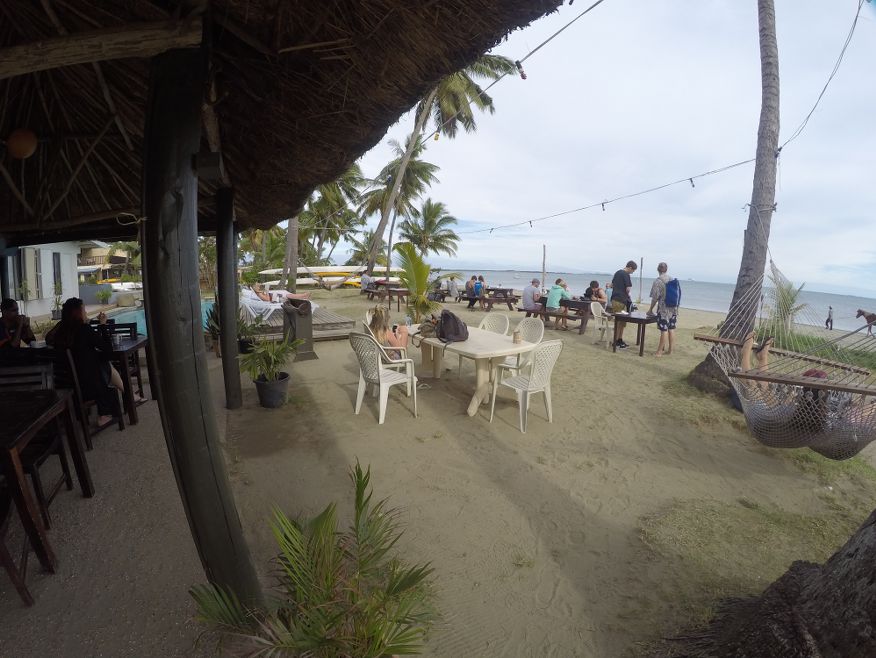 One of the very first backpackers on Wailoaloa beach. Has a great bar and restaurant right on the beach, food and beers are cheap. Accommodation is split with some on the beach and some in the building behind over the road. Free airport pickup only.
---
---
Horizon Backpackers (2 star)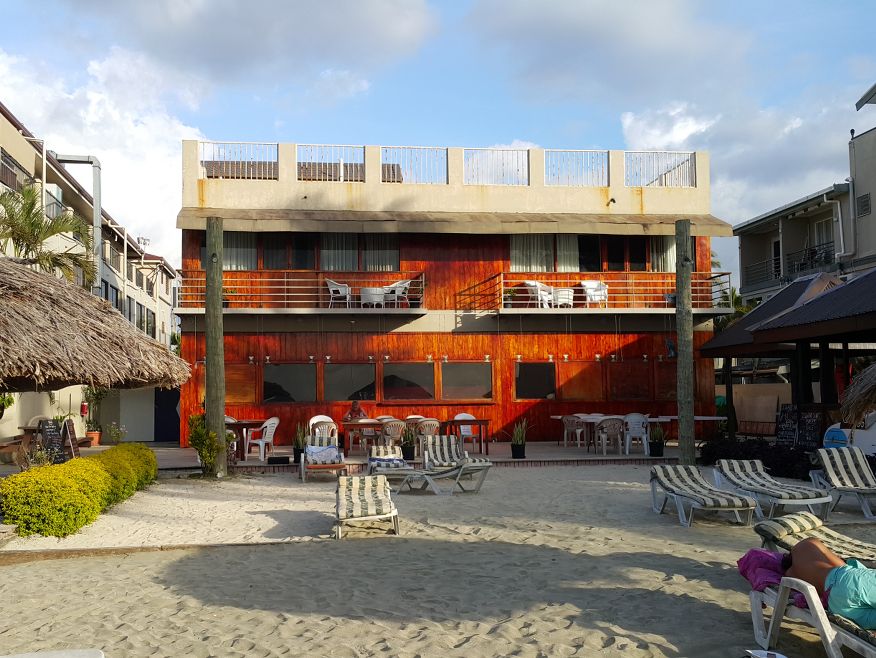 This used to be the second building for Smugglers Cove, now renamed Horizon. Very nice dorm rooms. Nice cafe, pool next door. Free airport pickup only.
---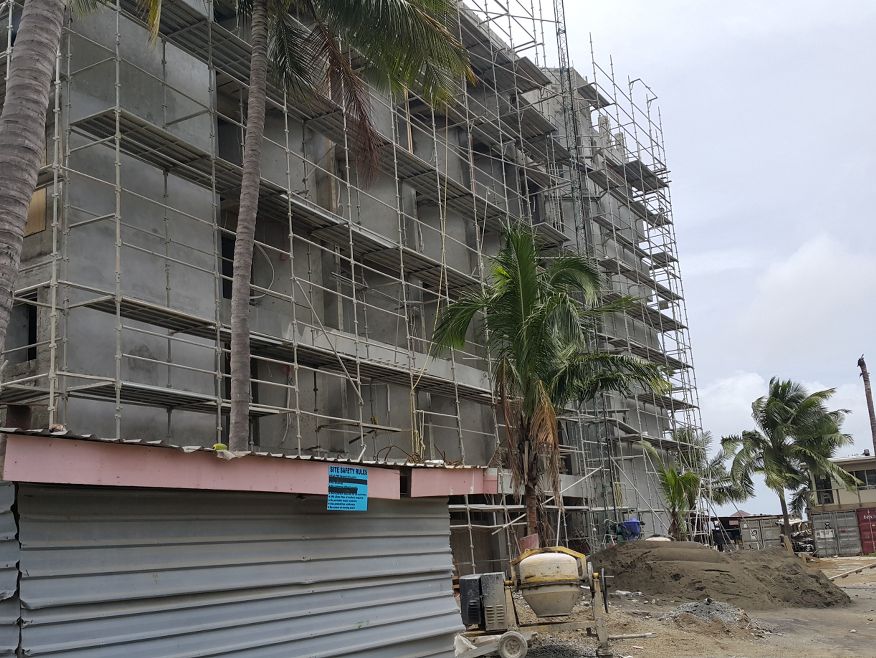 This resort is going to be awesome when they finish building. It's an apartment block. I noticed they were already taking reservations from 1 June 2017, to be honest I can't see it being ready by then, they have a very long way to go. Photo taken Feb 2017. Apartments are for sale as timeshare but leased back to the resort.
---
---
Blue Water Lodge (1 star)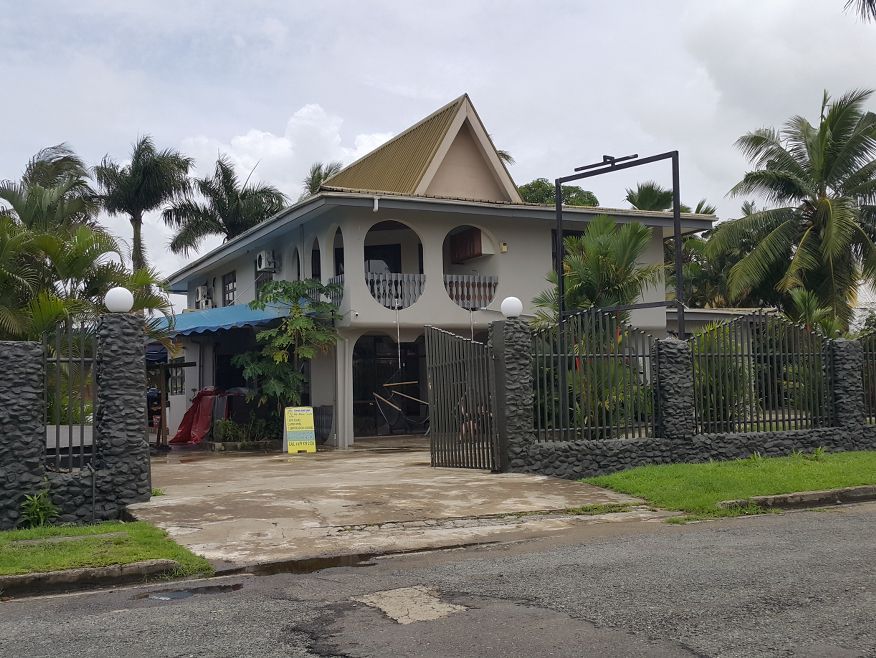 Yet another place taken over by the Bamboo group. Pretty basic. It's not on the beach, but down a road not far. Free airport pickup only.
---
Beach Escape Resort (1 star)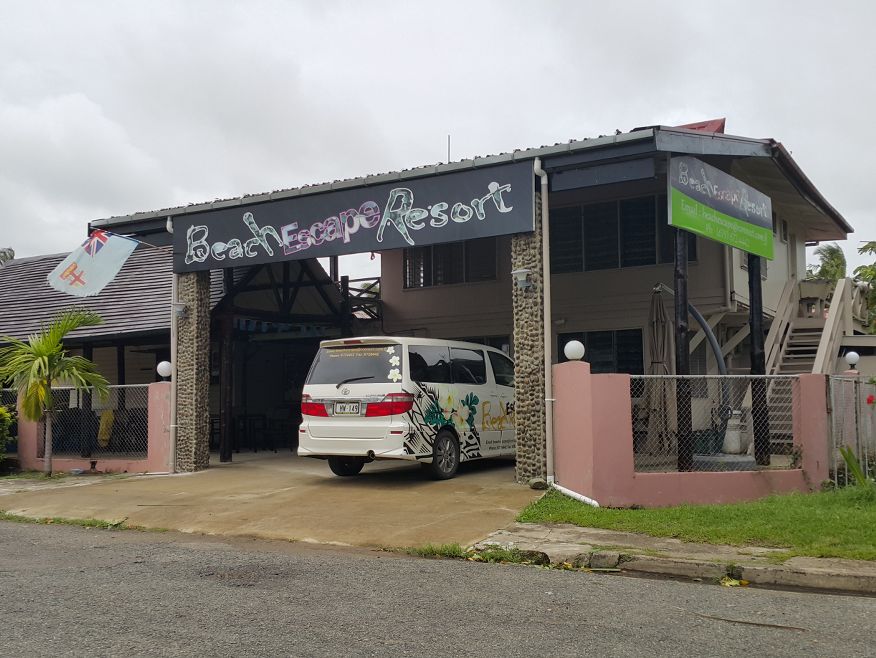 Hardly a resort, not sure why they call it that. Not on the beach, opposite Blue Water Lodge. Free airport pickup only.
---
Wailoaloa Beach Resort (2-3 star)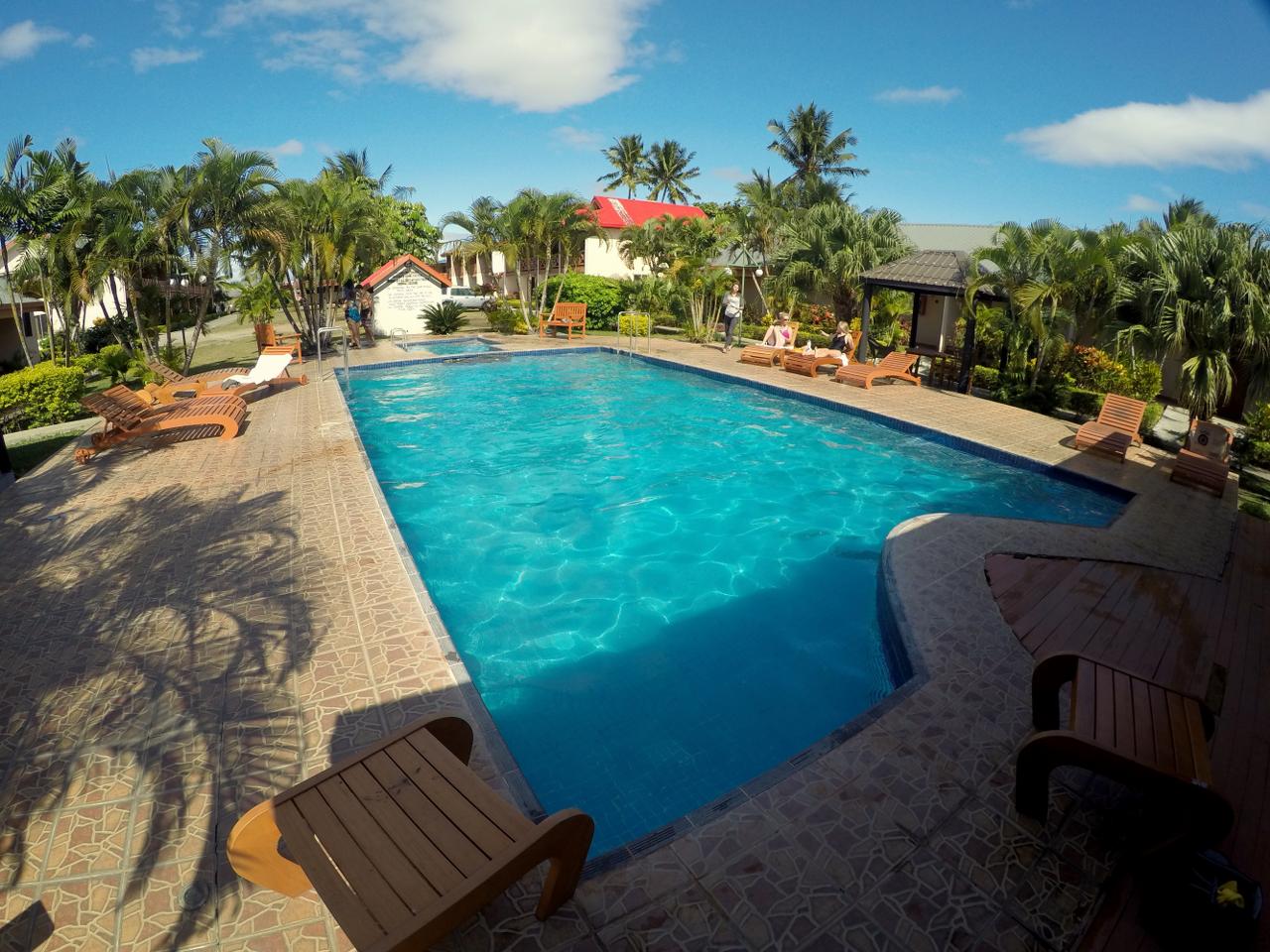 Not really a resort and not on the beach either, about a 10min walk. Good cheap rooms though with a nice pool, cafe and restaurant. A mix of apartments and rooms. The apartments are quite good value. Free airport pickup only.
---
Best Western Hotel (2-3 star)
Not on the beach either, about a 10min walk. Old hotel, been around for a long time. Rooms are clean and tidy. Big pool. Free airport pickup only.
---
---
Palm Beach (still under construction) (5 star)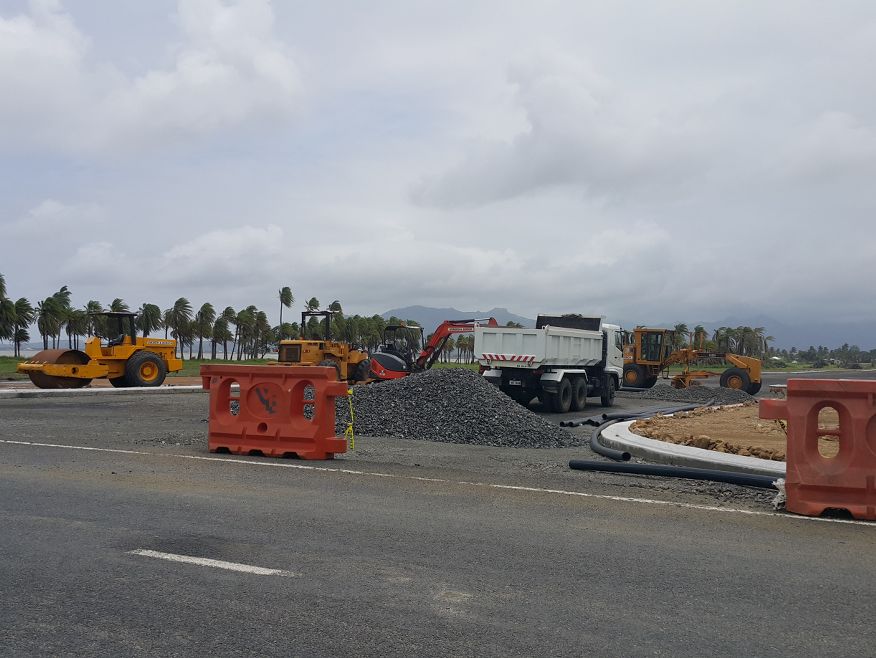 A mix of residential housing with a resort right on the beach. Only just levelled the ground, so a long way to go yet, as at 2017. Owned by the same people as The Palms Apartments in Denarau, so should be really nice when it's finally finished.
---
Pullman (still under construction) (5 star)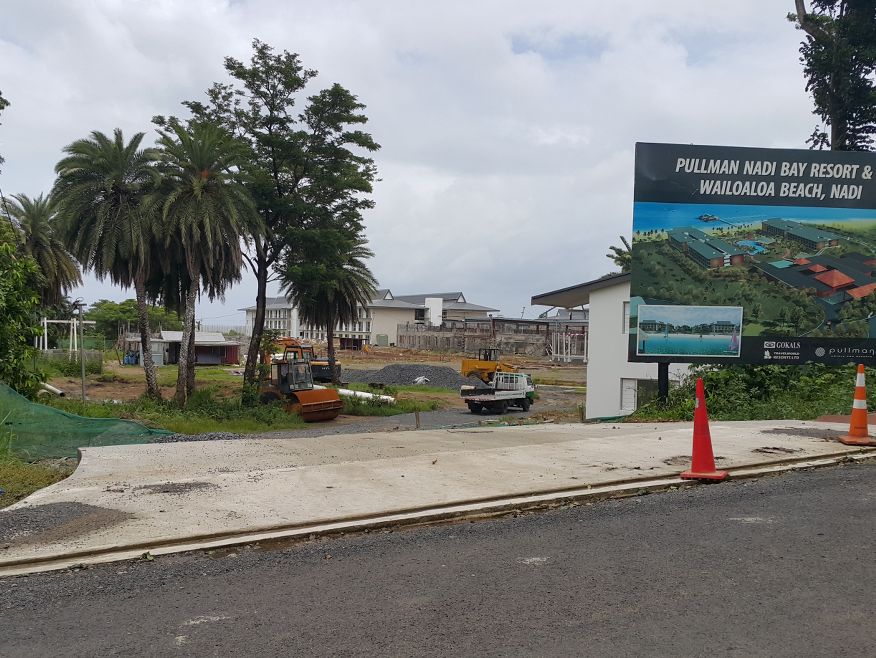 This place is going to be huge when they finish, not sure when that will be as it's already taken 3 years so far and they have a very long way still to go. Right on the beach a bit further past the backpackers. About 350 rooms we counted.
---
Hotel Seacape (Ex Jet Accommodation) (2 star)
Don't know too much about this place except they have recently done some renovations, hopefully this included the rooms, as they weren't very nice before.
---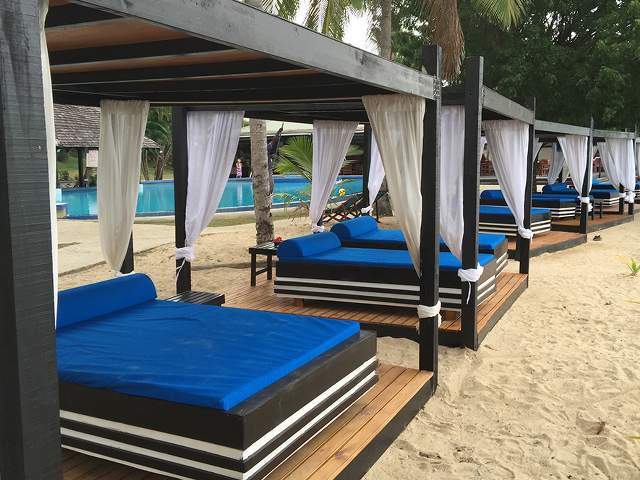 Lautoka / Vuda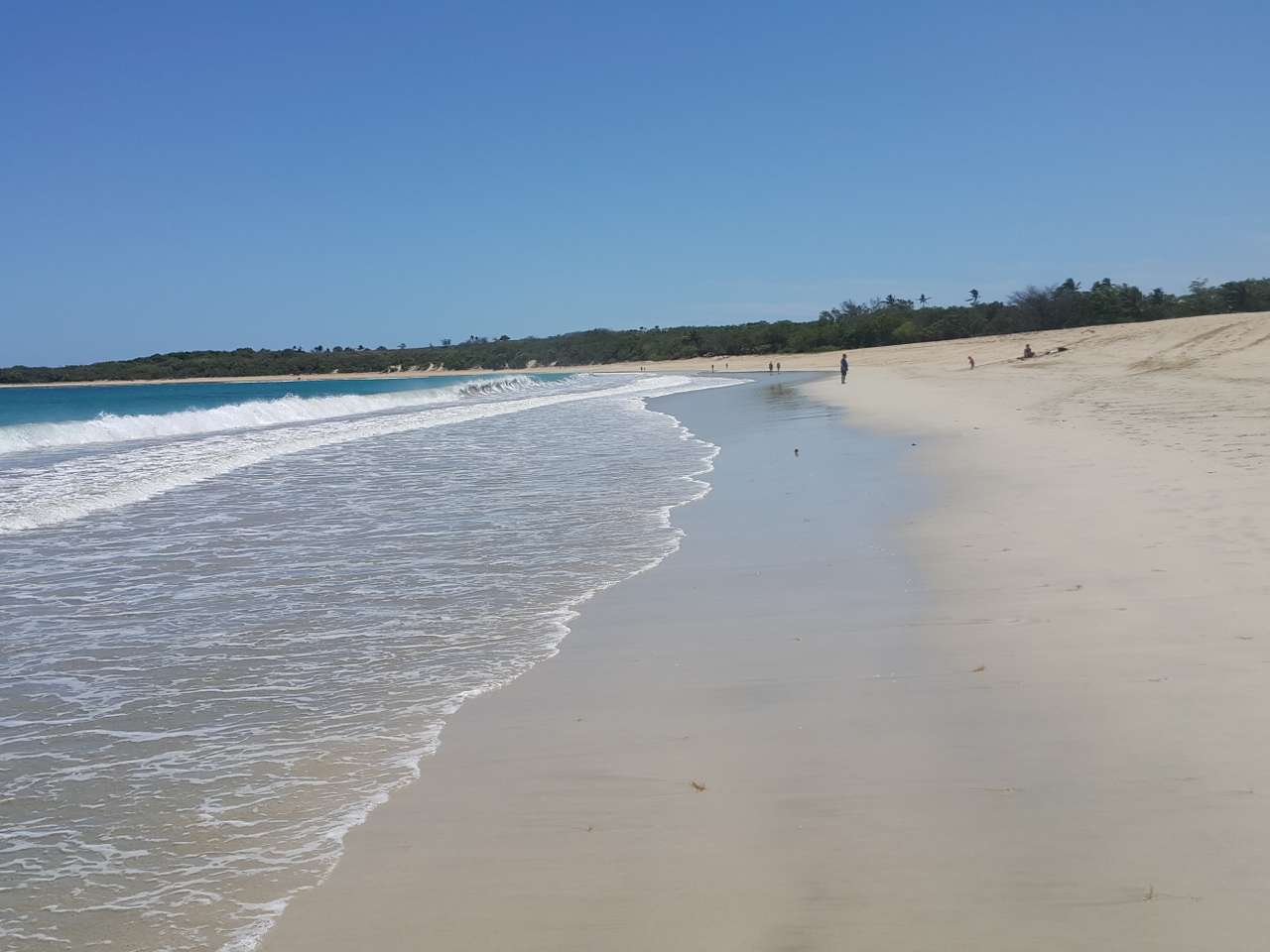 Natadola Beach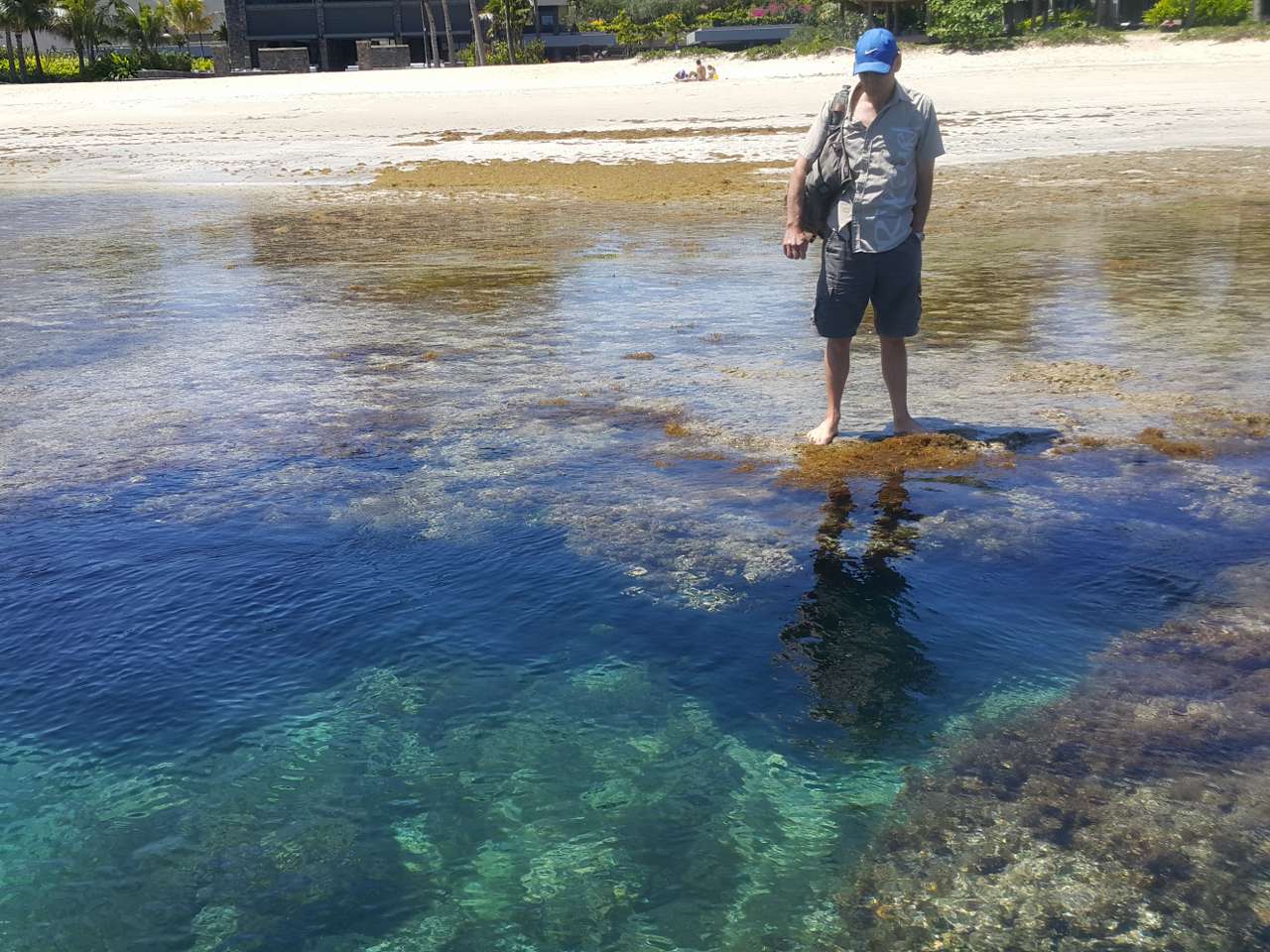 Holiday Rentals