Denarau Island Hotels and Resorts
Superior accommodation at Denarau: Radisson Blu, Hilton, Sheraton, Westin, Sofitel, Wyndham, Terraces & The Palms
Resorts with an actual beachfront include, Hilton, Sofitel, Westin, Sheraton, Radisson & Wyndham. The Terraces and The Palms are located opposite Denarau shops. Being on the beach in Fiji sounds fantastic but the beach in front of these resorts is not that great, don't expect to be snorkelling as the water is not very clear, nor are there many fish. It's not the real Fiji in Denarau, it's more like staying on the Gold Coast in Aus - without the awesome beach! The whole island is completely man made. Anyhow it does suit a lot of people to stay in Denarau as it's only 30mins from the airport and ideally situated for day trips or resort transfers out into the Mamanuca or Yasawa Islands.
You can take a walk right around the beachfront from Hilton to Wyndham passing in-front of all the resorts. The resorts don't mind if you swim or use each others facilities, you can even have dinner at a different one and charge it back to your room!
Of course the prices for food and drinks at any of these resorts is through the roof. Make the effort to at least go to one of the restaurants at Denarau shops for something more affordable. Or even better, try some of the more local ones in Martintar, you won't be disappointed and you'll save heaps of money.
What we really don't like about staying in a resort in Denarau, everything is PLUS taxes, which is a massive 25%. This applies to meals and drinks, suddenly everything becomes really expensive. Also some resorts are now asking for a deposit on check in. 
TIP: NEVER let your credit card out of your site, and I mean never. Card skimming is unfortunately happening here. Go with your card everywhere, do not even let reception take it from you without seeing what they are doing with it. Don't give it to your waiter or waitress either. Be very careful.
All resorts in Denarau...
---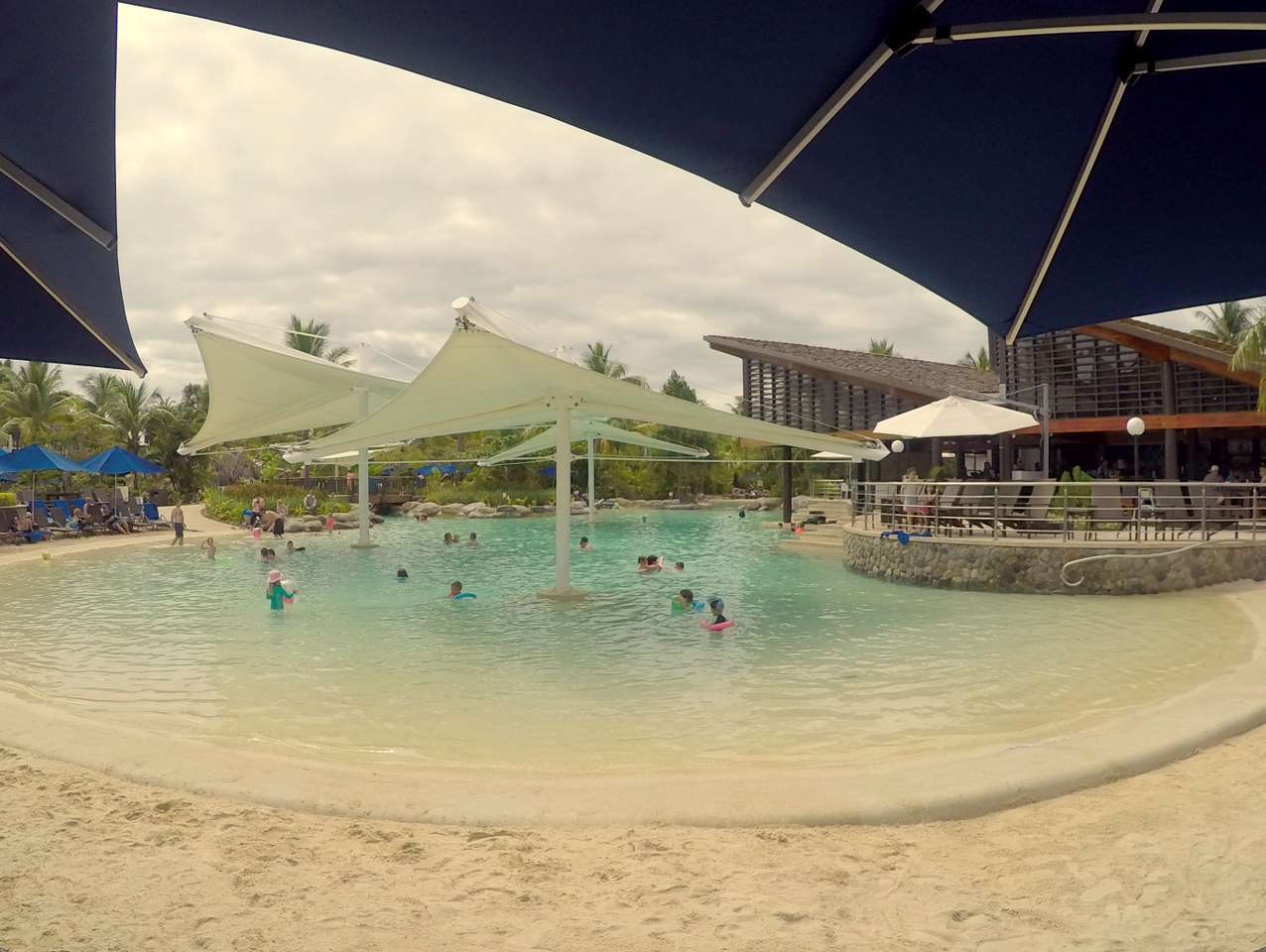 One of the most modern hotels in Denarau. This is a very family oriented hotel, with lots of young families staying here over school holidays. You will be well catered for with the young ones... kids club, nanny services, and good childs menus at the restaurants. Many reviews advise couples to look elsewhere if they want peace and quiet. Having said that, I have talked to a young couple that have just returned from a few days at the Radisson, and they absolutely loved it.
---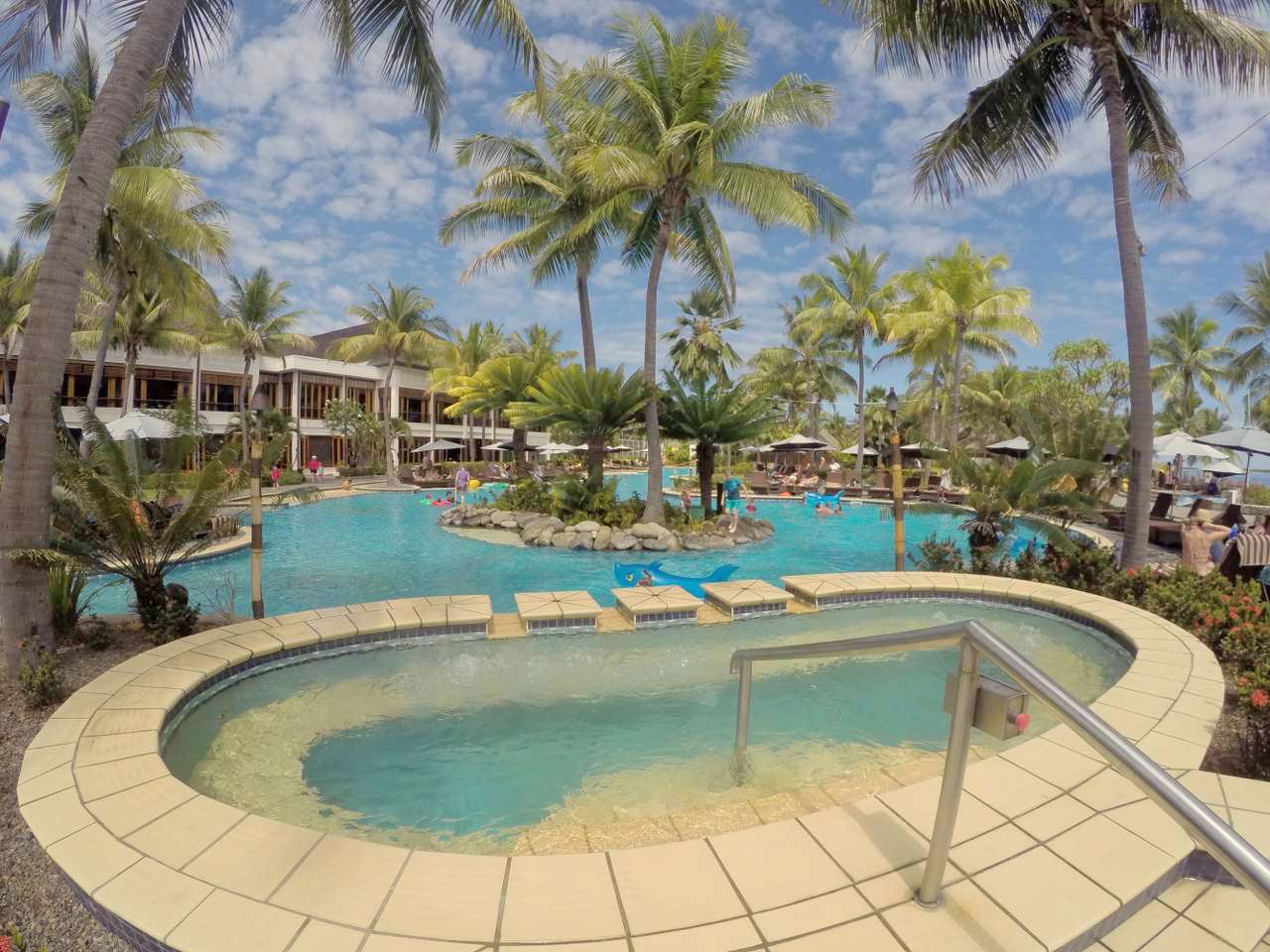 With prices equal to those of the Radisson, this is a beachfront location with the "French Touch". Three bars, three restaurants, and almost 300 rooms, this is roughly the same size as the Radisson. Boasting the biggest pool of any hotel/resort in Fiji (1000 square meters), you are also well catered for with gyms, spas, beauty and hairdressing salon etc.
---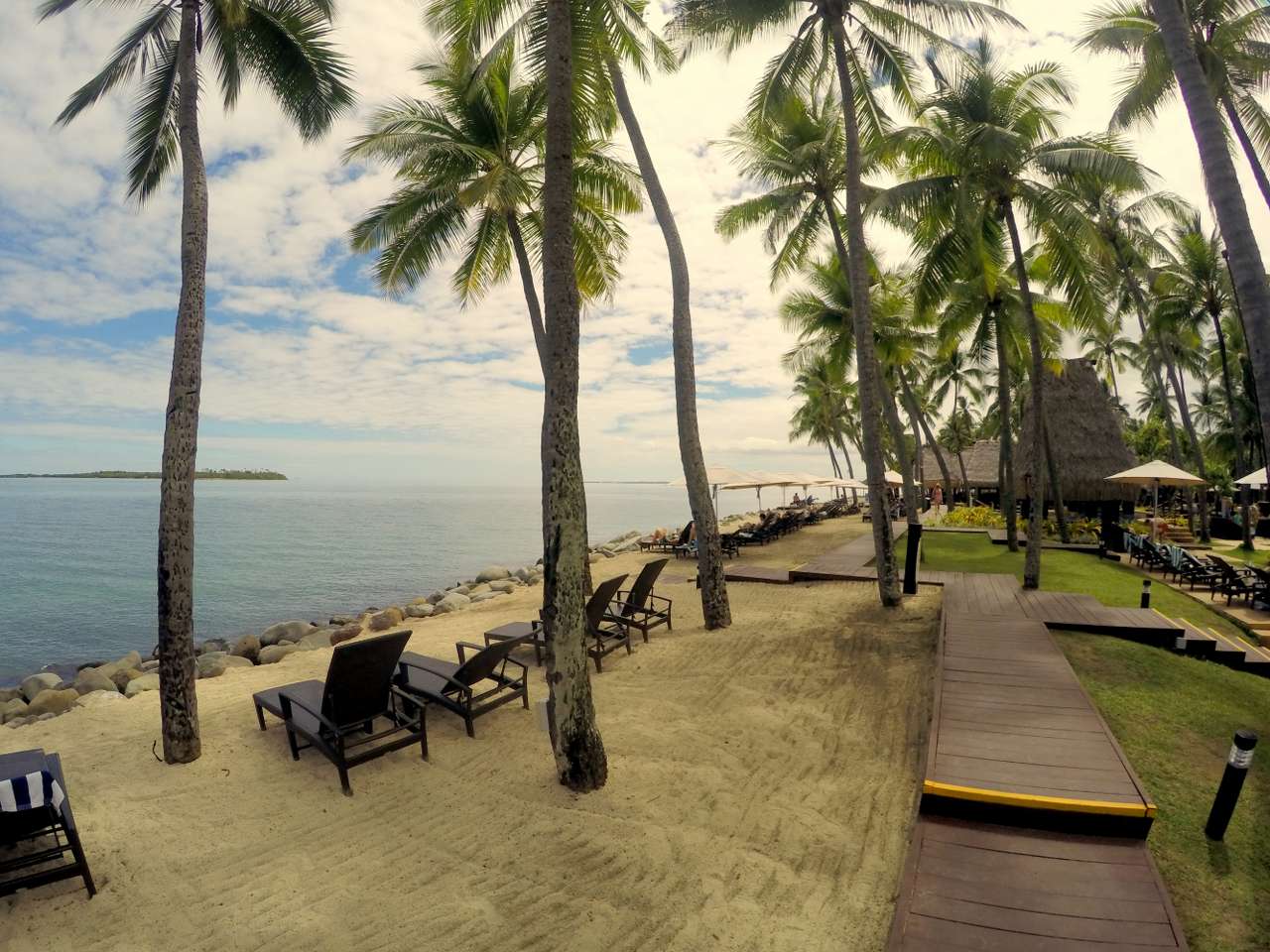 Situated in-between the Sheraton and Sofitel hotels, the Westin Denarau has a distinctly Fiji inspired theme. If you stay here, then perhaps consider frequenting the other resort/hotel restaurants, or eating out at the Port Denarau Marina. One of the oldest resorts on the island, the Westin is perhaps starting to show its age these days. But it still warrants its 5 star rating (in our opinion) and has a unique charm not found at the other Denarau establishments.
---
The Hilton has perhaps the biggest and best beach frontage of all hotels on the island and is the most expensive as well. It does warrant it's 5 stars. They have 3 restaurants, several bars including one beachside, kids club and fitness center. The two big pools are split by one of the restaurants. We often go to their cafe, it's got a great selection of homemade cakes and sandwiches.
---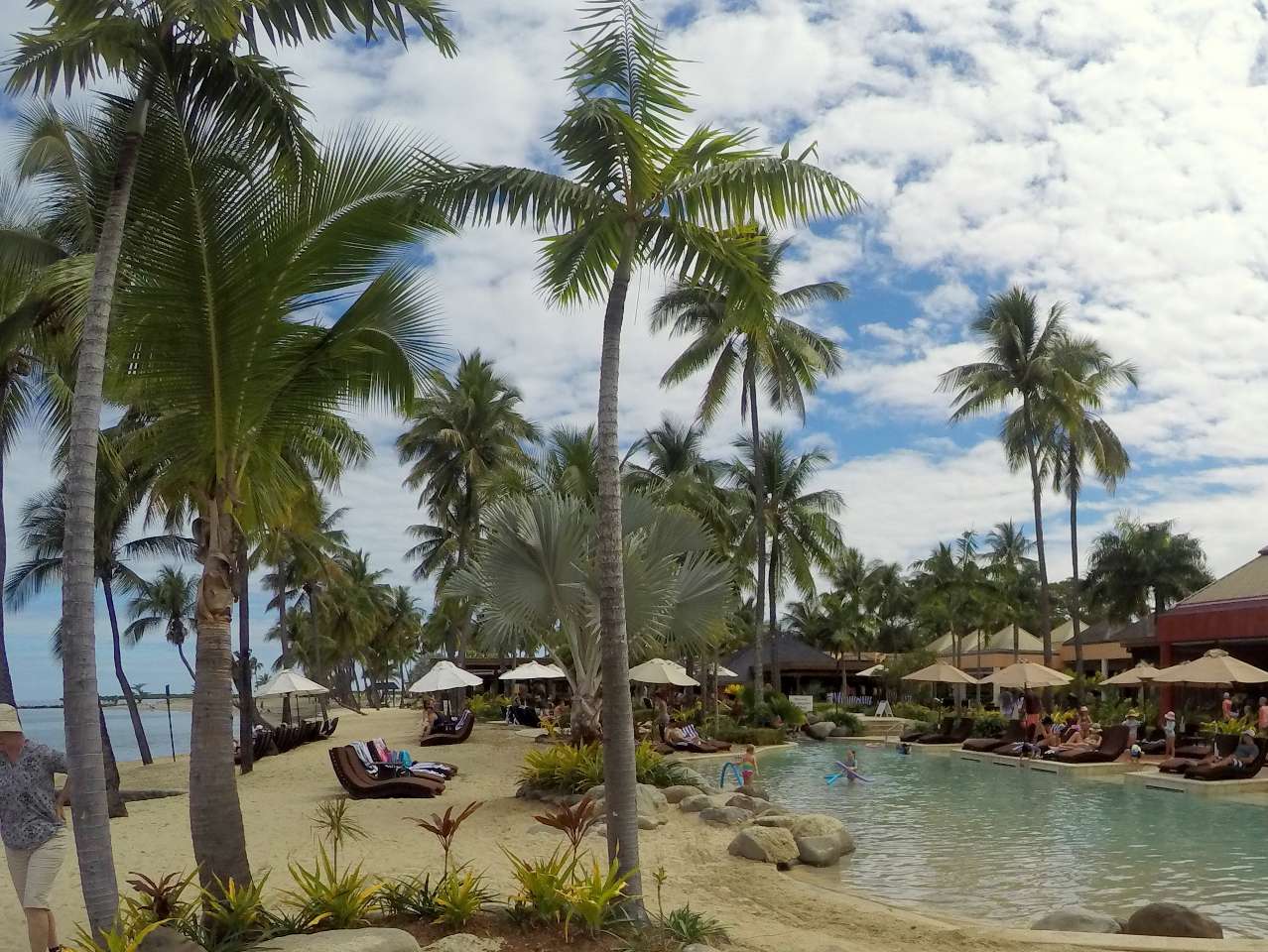 The Sheraton is closely affiliated with the Denarau golf club, so there are frequent deals and specials available for those of you that play golf. Ask them about their "Oceanview special". You get a free round of golf for two people, for every two days you stay. A pretty good deal, when you consider that green fees are well north of a hundred bucks. This resort has the best band which plays just about every night, they are very good.
---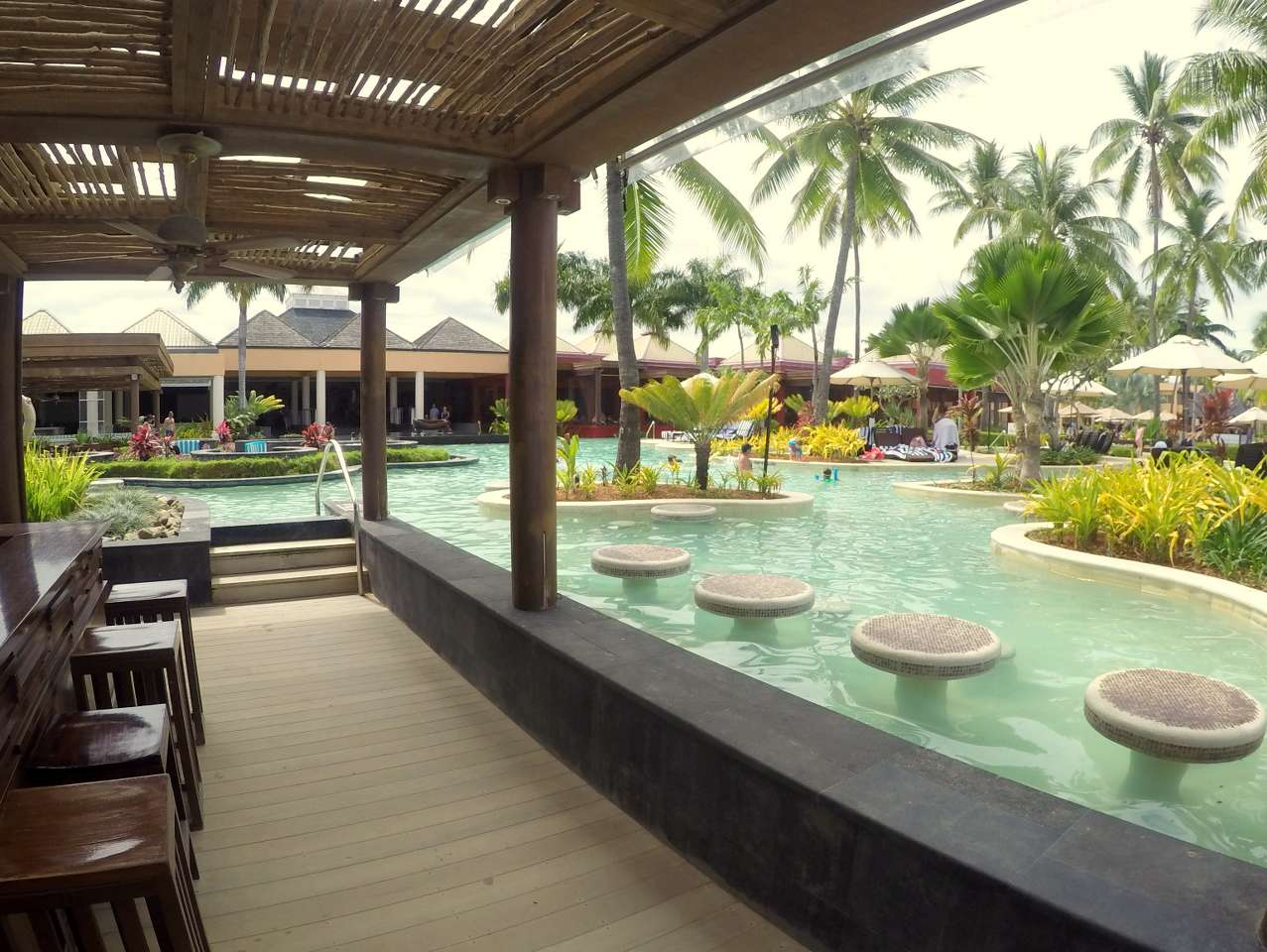 Next door to the Sheraton hotel, are the Sheraton villas. Here you'll find self contained villas that sleep up to 6 people. The villas are right opposite the golf course, so ideal for a group golfing weekend with your friends. The Sheraton often runs discount deals with the golf course for people staying in their accommodation. Restaurants and cafe are all located next door a the Sheraton hotel.
---
This is probably the cheapest accommodation you'll find in Denarau, and also the closest to the port and shopping center. While this is not beachside, it does overlook waterways, the golf course, and marina areas. These are 30 self catering apartments (1, 2 or 3 bedroom) conveniently located on the edge of the Denarau golf course. You are only a few hundred meters from the port, so easy walking distance to restaurants, shopping, ferries etc. Apartments have everything you need to self cater... including a fully equipped kitchen, laundry, and clothes dryer. There is a nice swimming pool with small cafe only.
---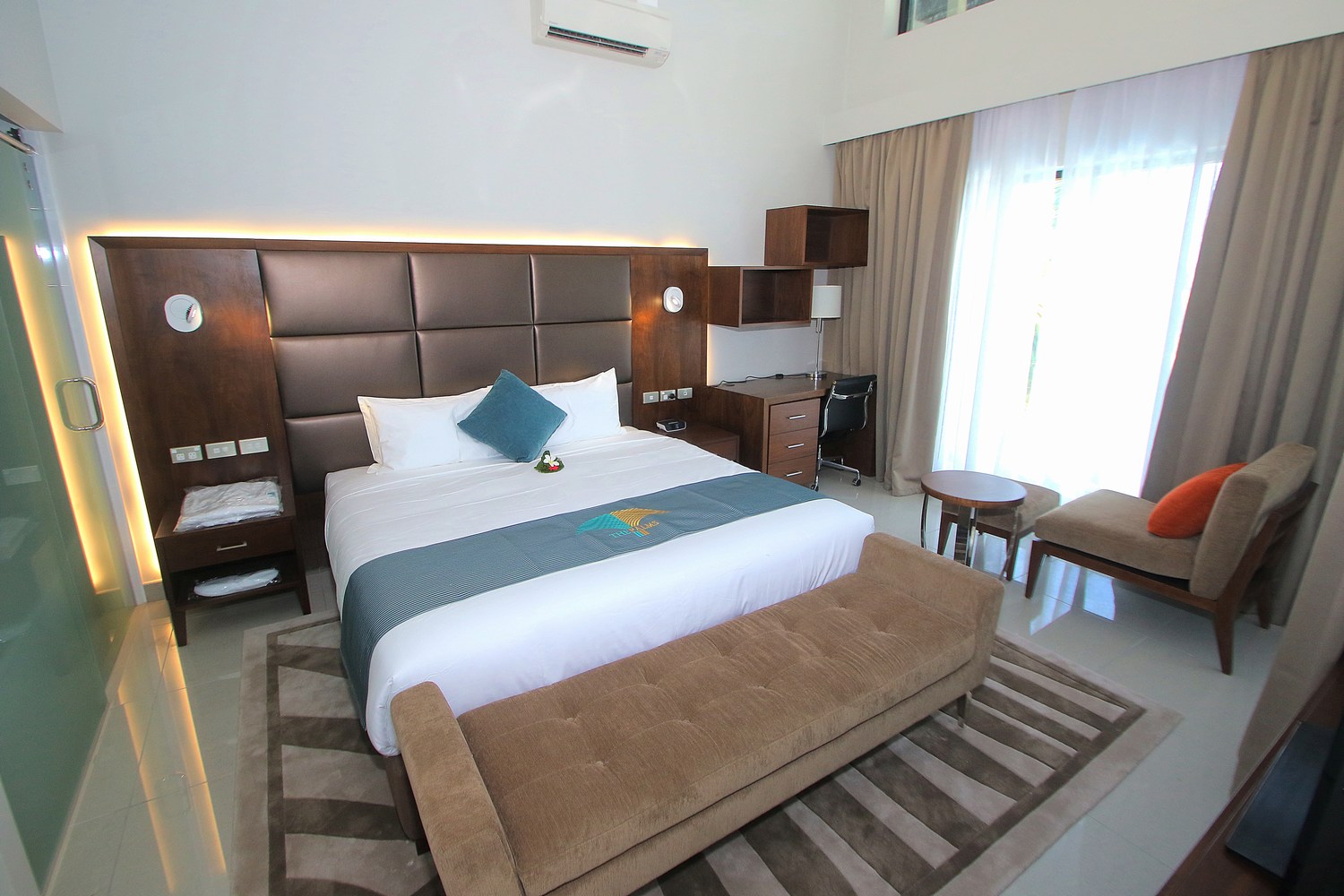 Located directly in front of the Terraces Apartments, this is the newest to be built in Denarau, with completion in 2016. Apartments are super modern and very well appointed. The pool is right next door to the cafe which is operated separately by Cafe O - excellent coffee and food. Great location again being a short walk from Denarau shops, restaurants and the port for day trips and island transfers.
---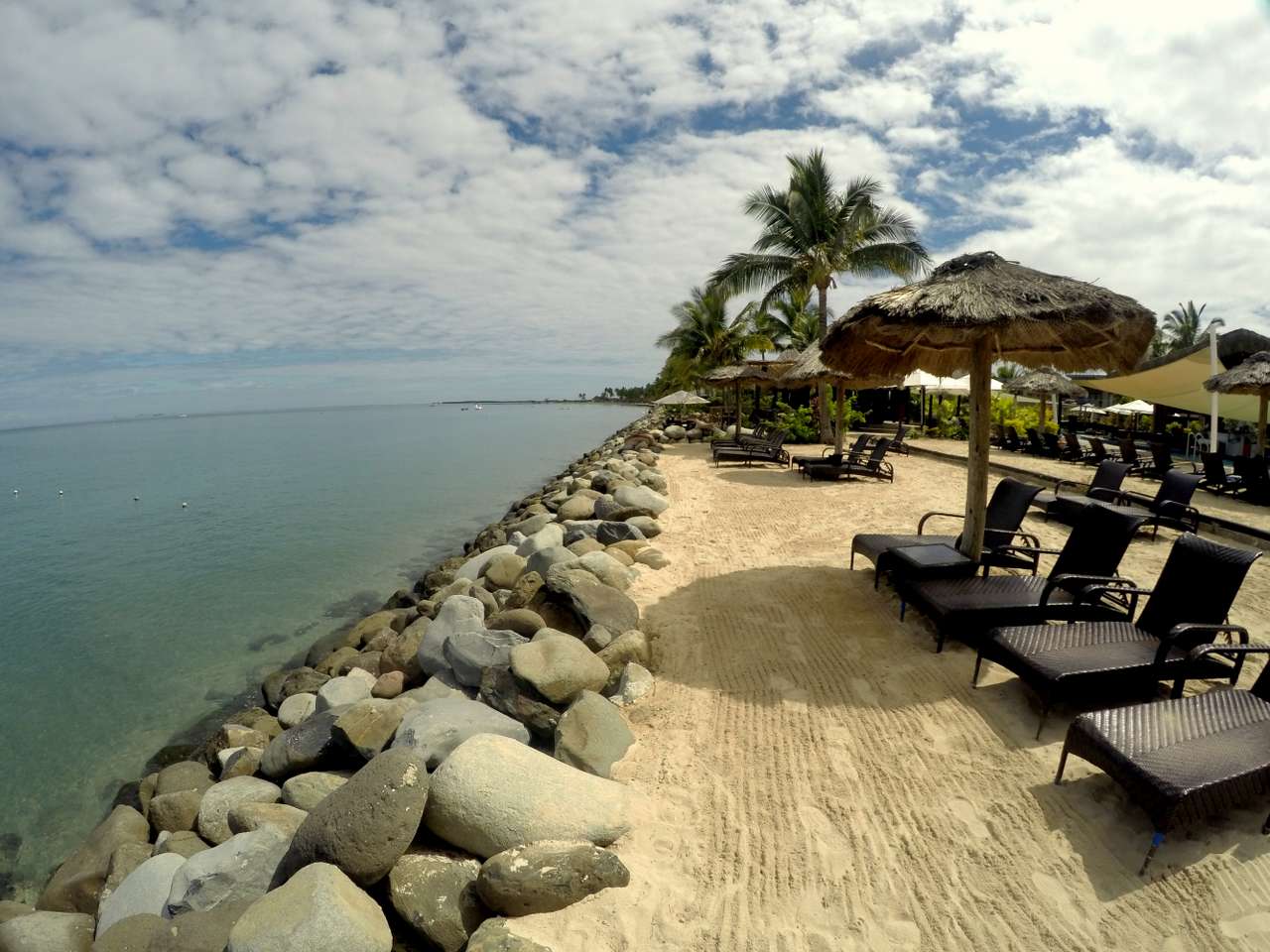 Wyndham Resort (Worldmark) (4 star)
Located at the end of the road, the Wyndham is a timeshare resort full of apartments. If you see the people selling "2 for $20" for a day trip, to get this, you'll have to sit through a very intensive hard sell for a timeshare. Mind you, what's 3 hours of your time for a free trip worth around $200 FJD!
---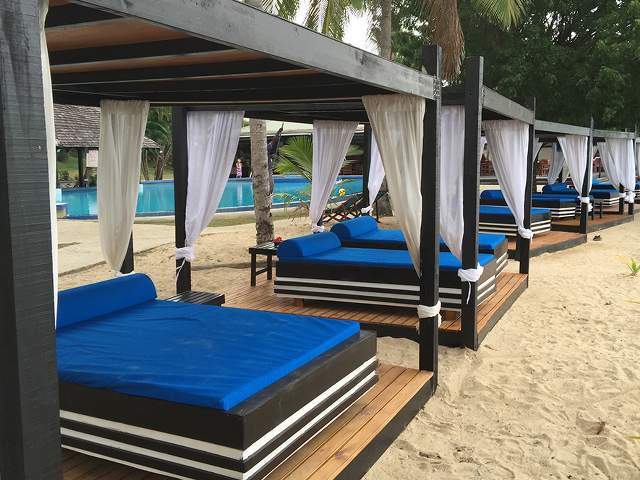 Lautoka / Vuda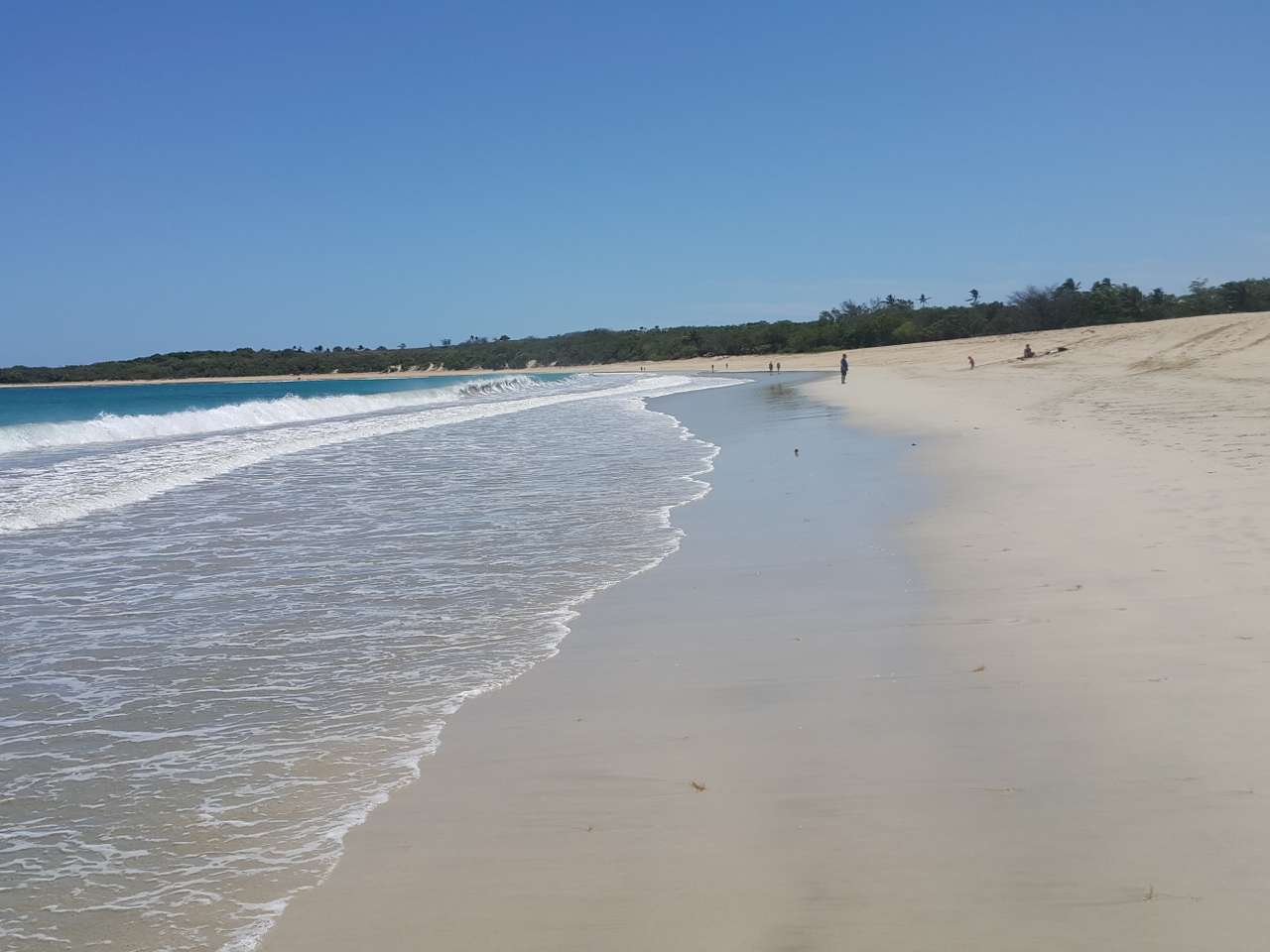 Natadola Beach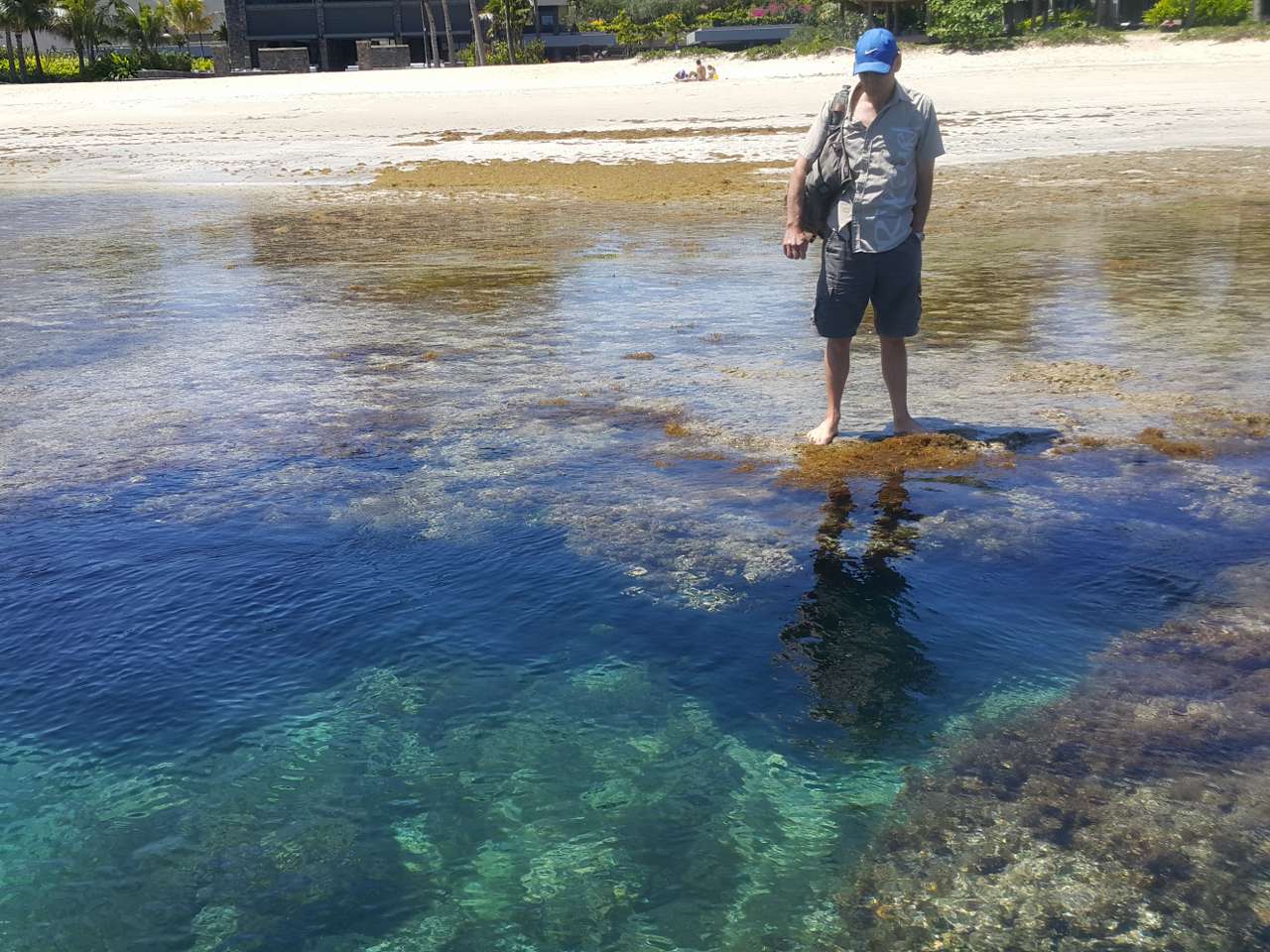 Holiday Rentals