Korovou Eco tour resort - hmmm, what can i say?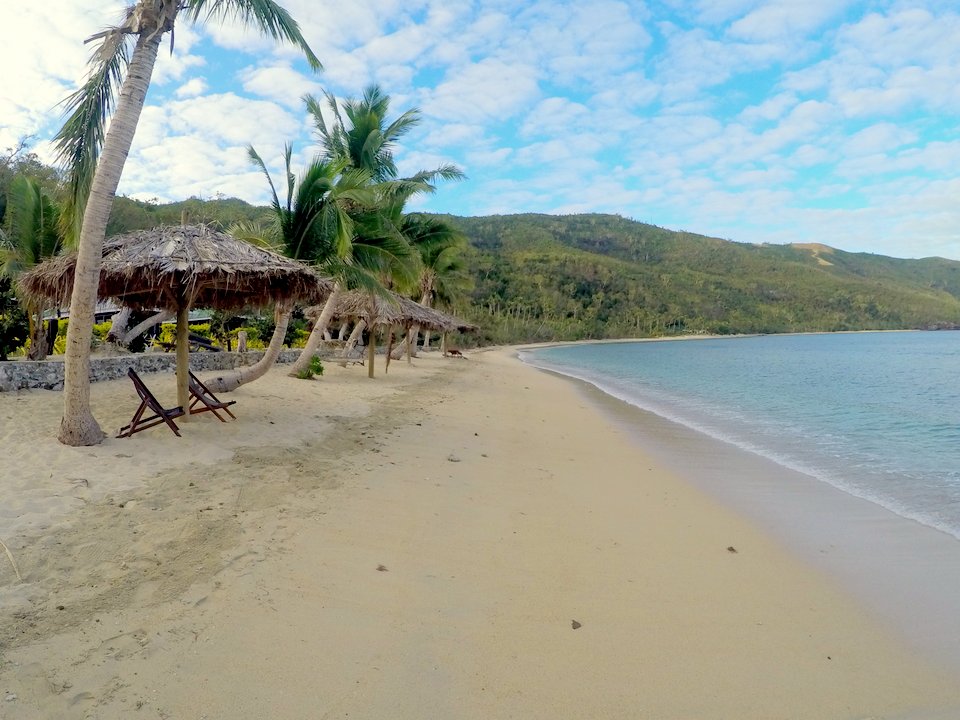 Tide going out at Korovou Eco Resort, looks stunning now but really rockly at low tide.
This morning was a short boat ride from Mantaray resort; it just took 40 minutes on the flyer to reach Korovou Eco Resort. It was very disappointing to see that the tide was about 500m out from the high tide mark, we now have to walk 500m along a slippery concrete walkway which lead up to the main hall. The Fijian welcome was very warming after the Mantaray Resort, the party of seven made us feel like part of the family and they do care about there guest.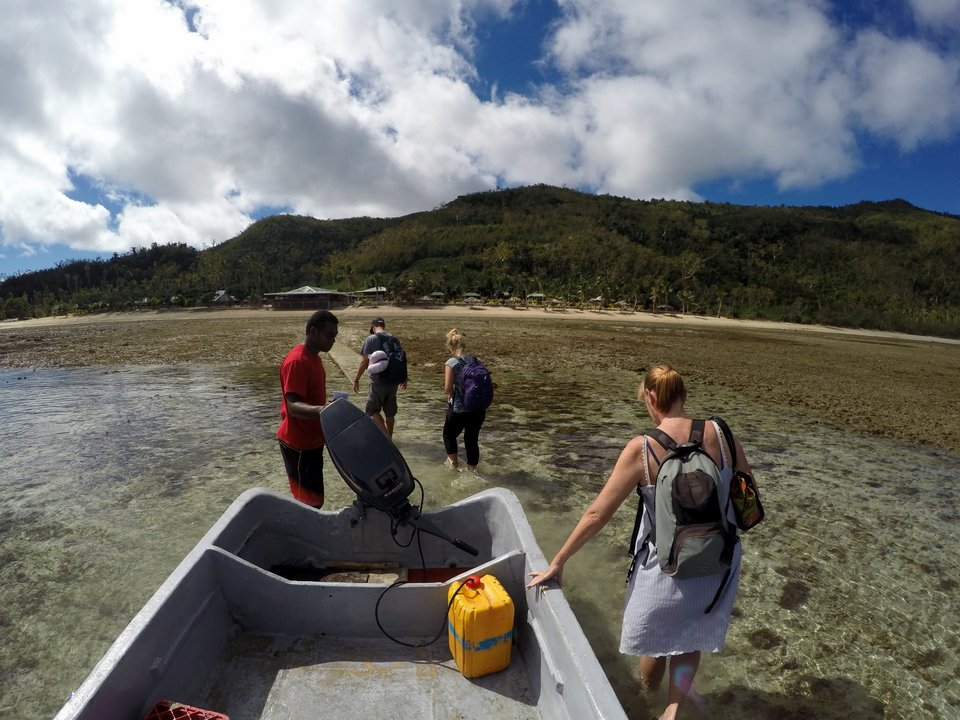 A long walk at low tide
After signing in we were walked to our bure and told lunch will be ready in five minutes. At $158 FJD per night including all meals, we had to be a little forgiving. But overall the food was basic but tasty and there was enough food left over to have seconds so I was happy. After lunch we set off for a site inspection. We were not expecting to see the Hilton, but we were expecting to find the resort clean and tidy.  Korovou Resort is run by a local Fijian family, two brothers, one brother runs Korovou and the second brother runs White Sandy Beach resort, just down the beach. As for White Sandy Beach Resort that is another story, which I will get to later on. As for our inspection, it did not take long, in and out of the bure and villa very quickly.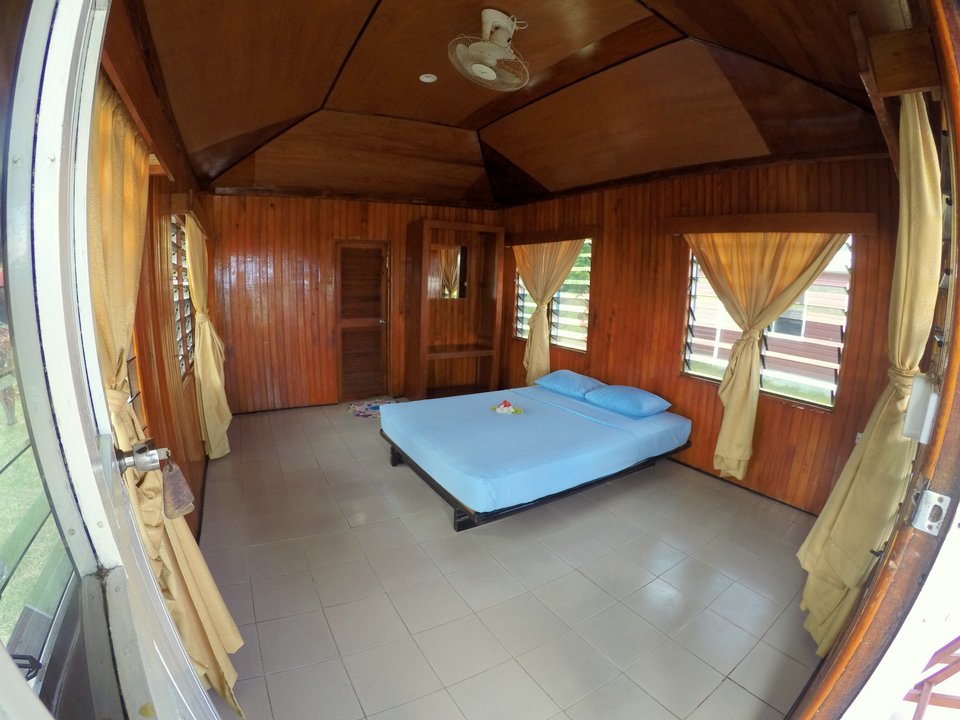 Our beachfront bure.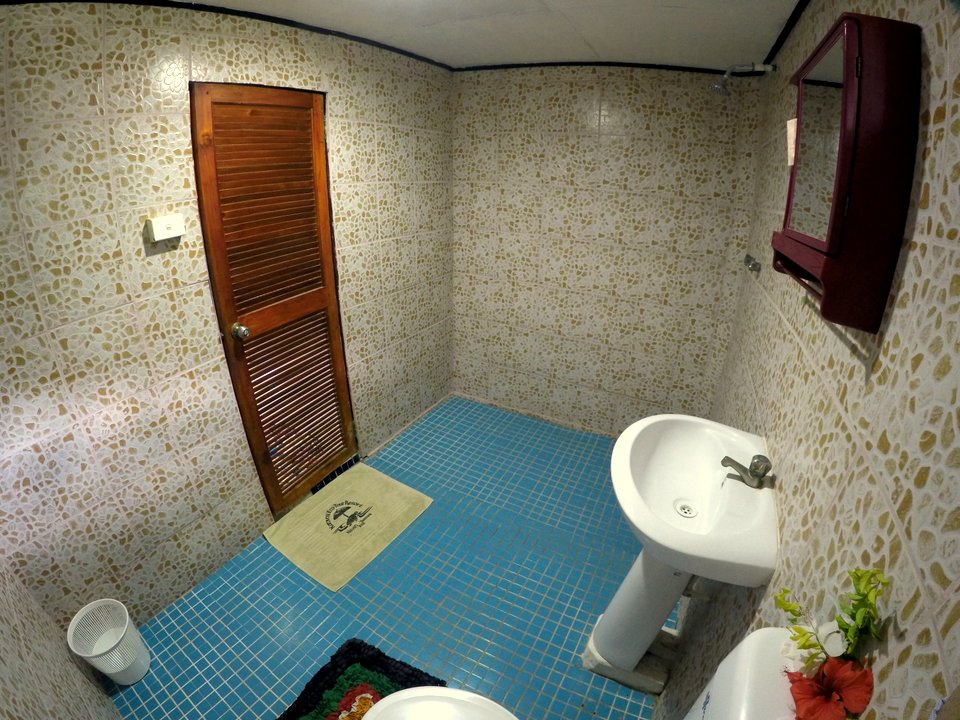 I have to say this photo makes our bathroom look a lot nicer than it was in real life.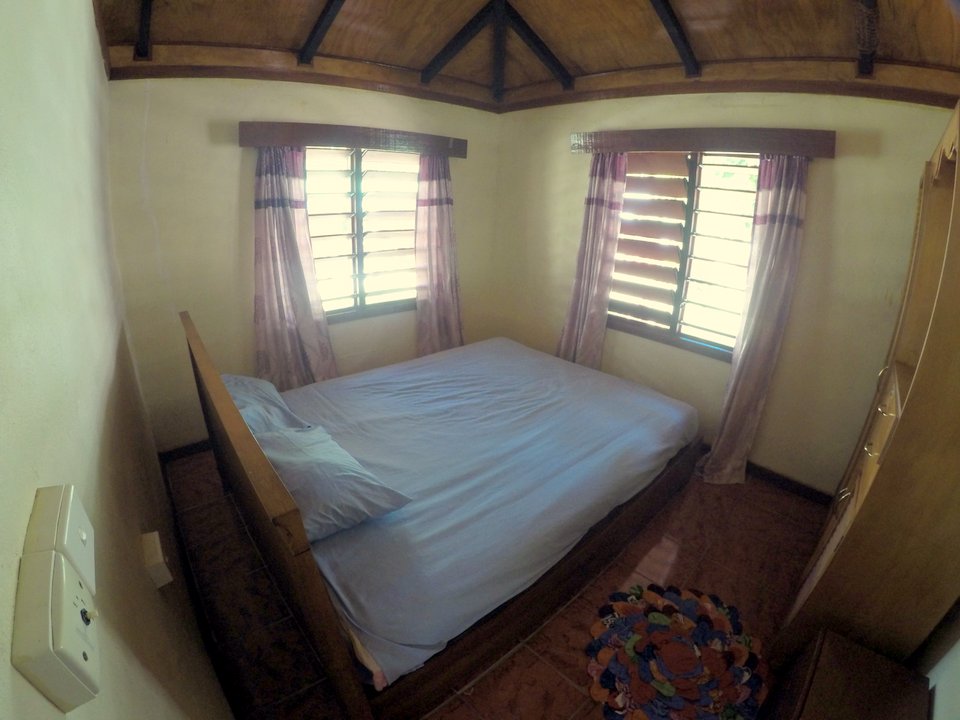 This is the separate bedroom in what they call a Deluxe Villa.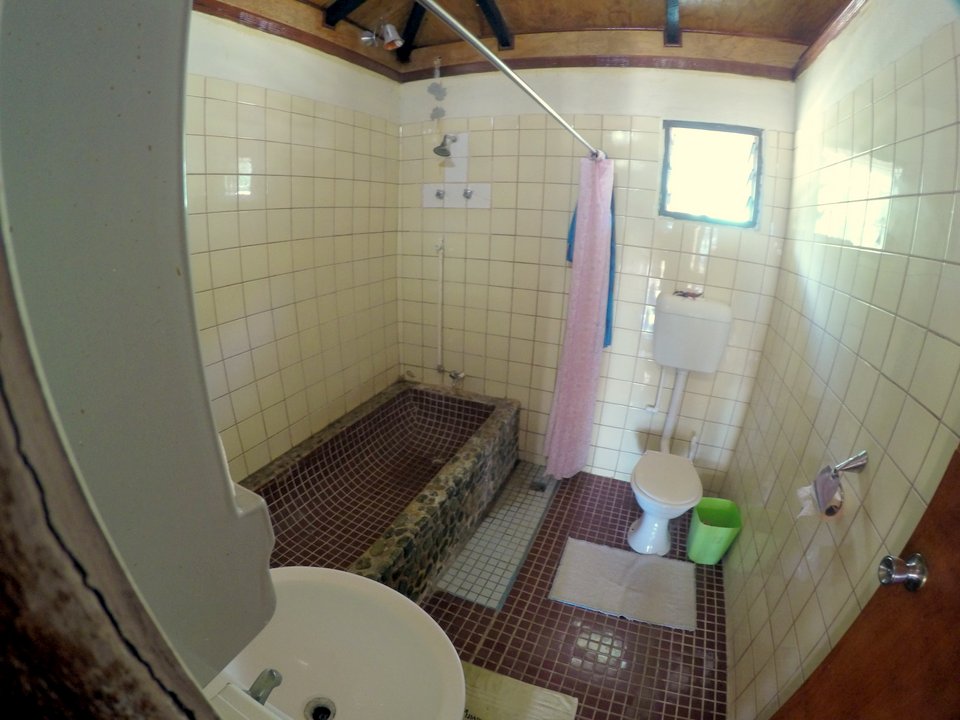 Bathroom in the Deluxe Villa with a crazy handmade bath! Check out how far the toilet roll holder is!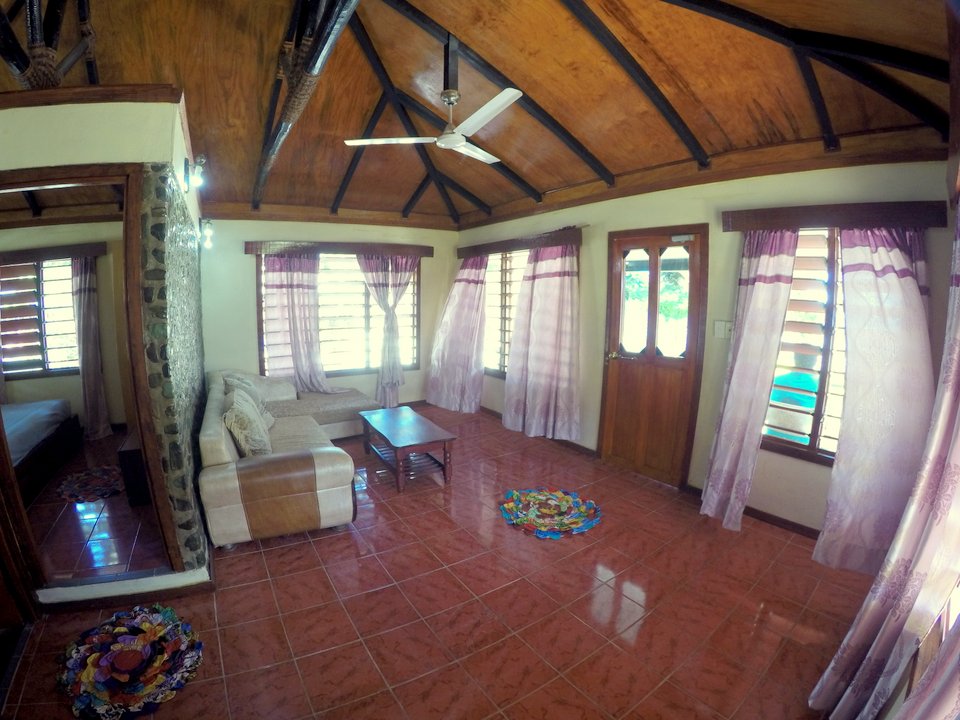 Main lounge in the Deluxe Villa.
To sum it up, very run down. The pool was full of murky water that was contaminated with mold. I would not touch the water with my big toe let along swim in it. I would say that no maintenance has been done to Korovou Resort for many years. All it would take is a scrubbing brush and liquid cleaners followed by a lick of paint and replacing all the broken fittings ect and you would have a great resort to relax in.
Pretty typical around the resort. Not sure why it's even called a "resort".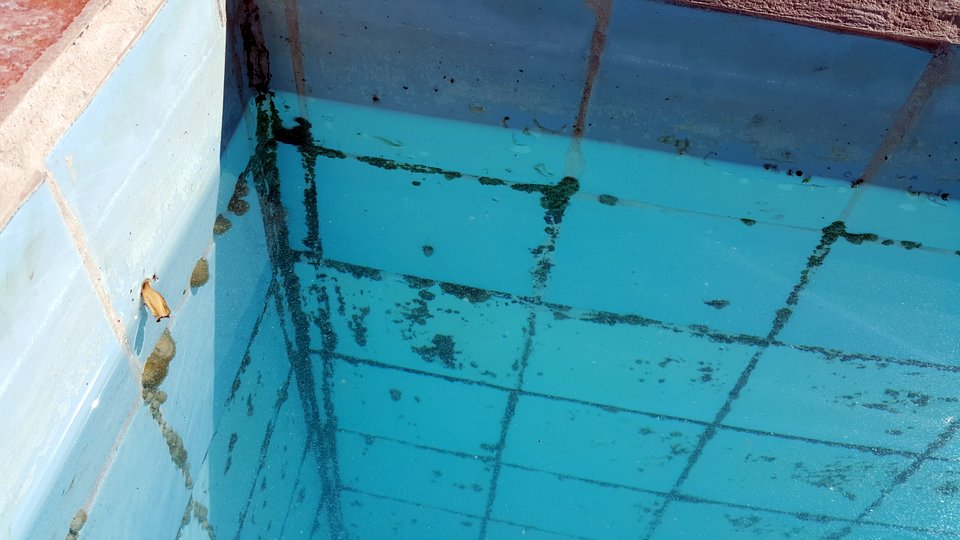 Side of the swimming pool.
Now it was time to try out the snorkelling, the tide was still way out and our time was also running out. We walked the 500m to the water and crawled in.  After thirty minutes we gave up. We covered a good 500m along the beach front only to find dead coral and plenty of crown of thorns starfish and very few fish. This would explain why the coral was dying off. The coral is been eaten away by the crown of thorns starfish. In say five years, there will be no coral left, unless the boys spend one hour a day for the next two months killing then - no coral, no fish.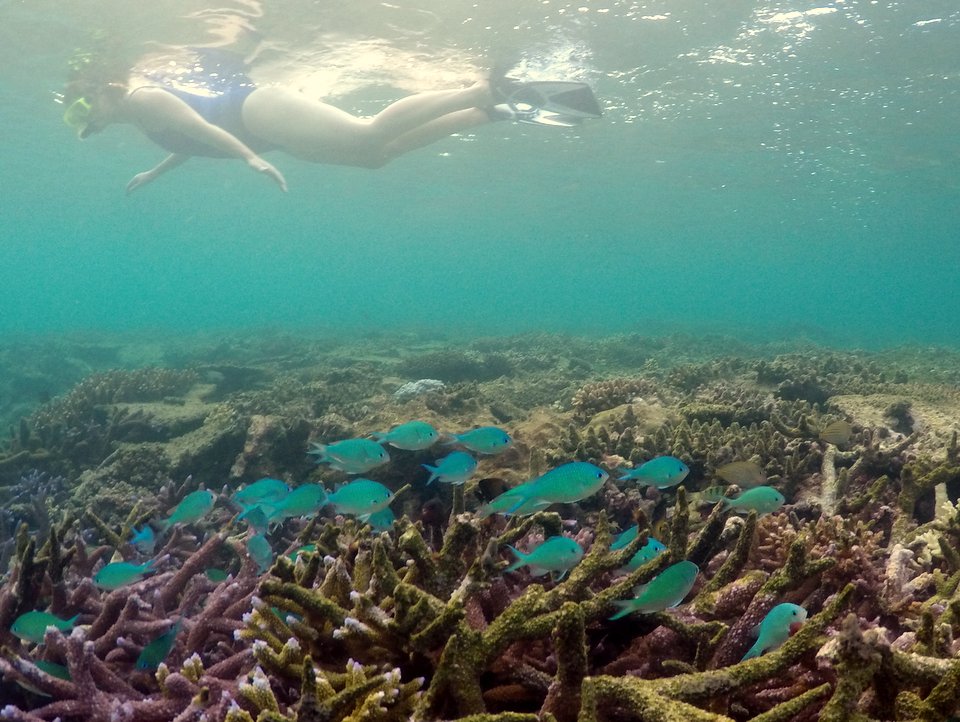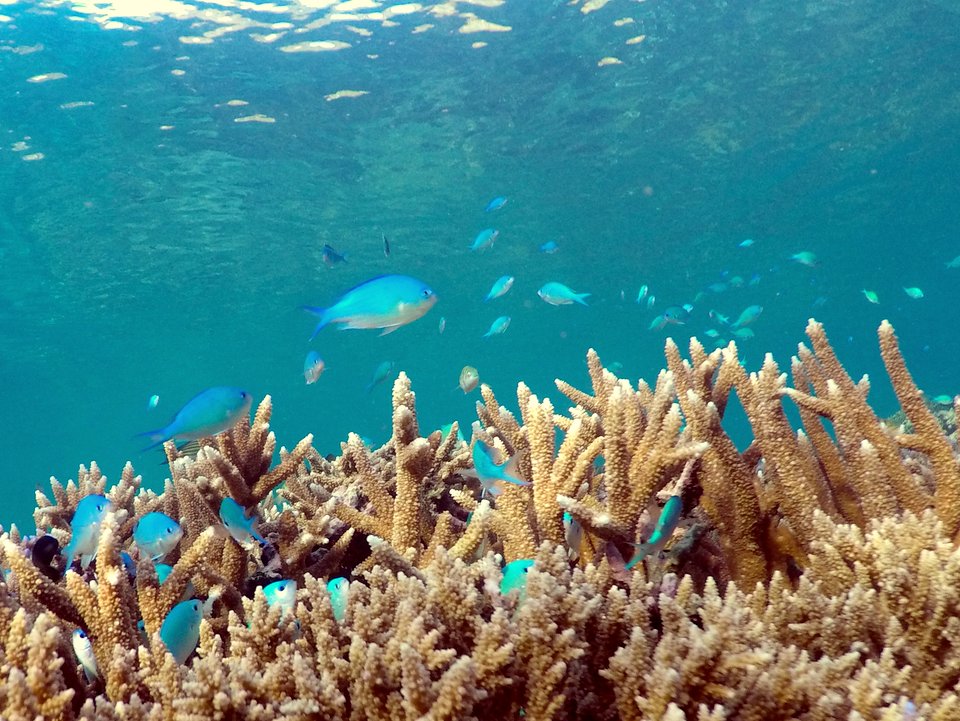 Time for a nice warm shower and a cup of coffee after the swim. Oops no towel and no soap, and thousands of ants all over the floor. The must have heard us moving into the bure and decided to check us out for some goodies to eat. After we cleaned up the ants and asked for two towels and soap it was time for a hot shower. No way, the water was cold, so back up to the office. Yes we were told, we know the hot water was broken, so why did you put us in that bure with no hot water when we specifically asked for a hot water shower??  You have only six bures occupied today out of fourteen. Why are we in a bure with no hot water and thousands of ants?? I did get a coffee after walking all the way to the kitchen and back twice. Dinner was at six, and again it was just OK.  Then we all sat down on the beach next to a bonfire for a little storytelling and singing, this was good.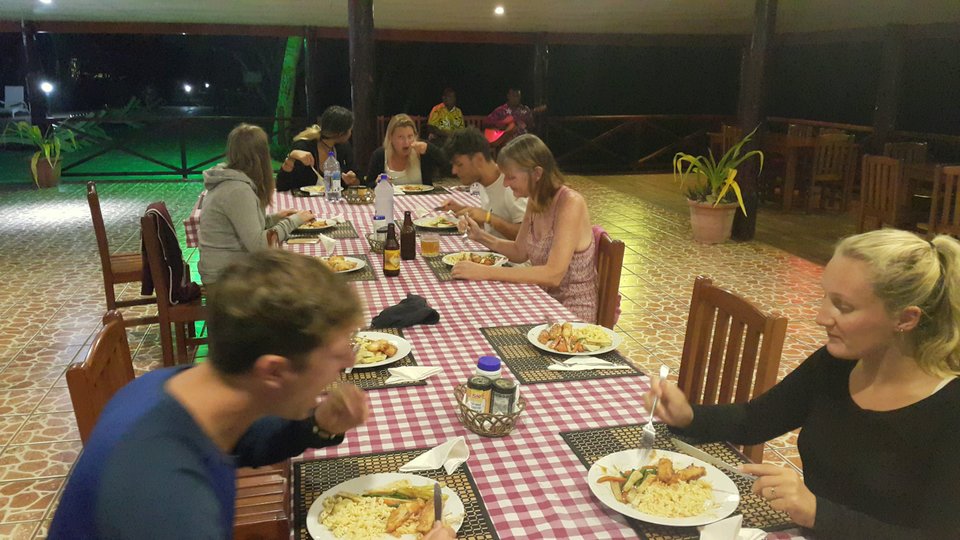 All the guests together for dinner which was fun.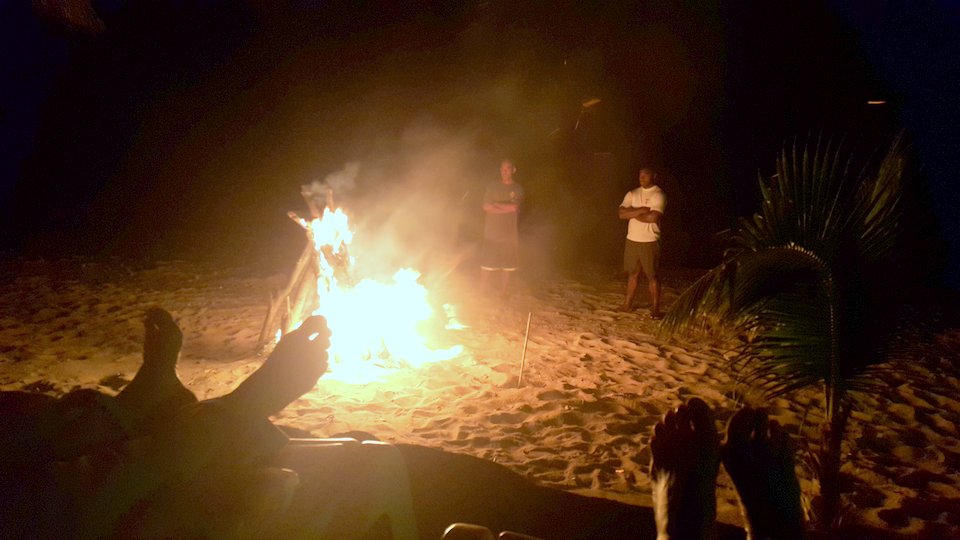 Beach bombfire.
When we returned to our bure and opened the door and walked in to a welcoming party of caterpillars. Where is my can of Mortein Insect spray?
Breakfast time, good, I am very hungry now. What a disappointment breakfast was. We were told they have run out of food, all we have today is toast, pancakes with just butter and a couple of eggs fryed in too much oil. So why did you not put more food on the Yasawa Flyer when it came out yesterday????
I could not even get a good cup of coffee; it was all mixed up in a teapot, an RTD, cold and undrinkable. That was the last straw. I ask them to bring out a jug of boiling hot water, a carton of milk, not powdered milk, and the coffee so I could make my own coffee to help wash down the soggy pancakes.
By 9.30am our bags were packed and ready for the next leg of our journey to Nanuya Resort. Until the Flyer arrives at 12 pm, I was going to see if it was possible to walk around the point at low tide to honeymoon bay, then walk back over the hill to White Sandy Beach resort then on to Korovou resort.  Yes it was possible, I didn't get my feet wet and it only took me one hour, just as well, the Yasawa Flyer decided to turn up early for a change, I just run to the transfer boat.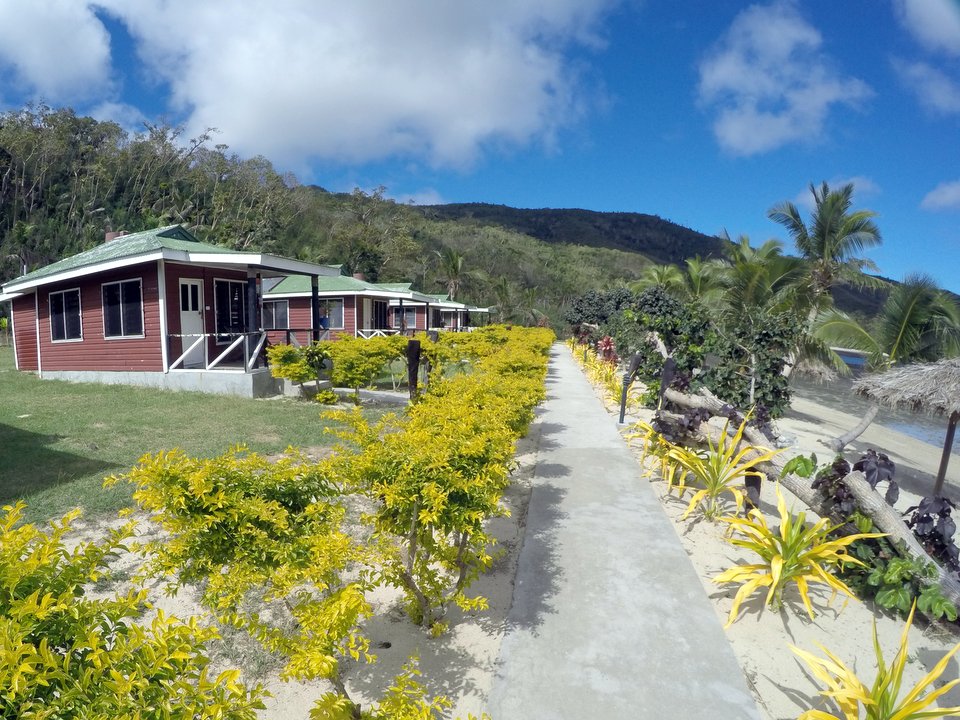 The beachfront bures - not the Deluxe ones. This is where we stayed.
pros and cons...
Boat Transfer:  3 hours 30mins on the Yasawa flyer
Island:  Korovou Eco-Tour Resort is on Naviti Island  
Beach:  The worst beach front we have been on so far - at low tide
Swimming Pool:  Yes, but it had not been cleaned for many a month, you would not swim in this pool.  
Snorkelling:  No good, it is going to cost you a boat ride $$ to a better location
Meals & Drinks:  Very basic, you can have seconds. $8 FJD for a small bottle of Fiji Gold Beer. 
Activities:  Offer trip to swim with the Manta Rays at $65 FJD pp
Power:  Generator is turned off after midnight  
Water:  The tap water is not drinkable and no fresh water supplied. $6 FJD for 1.5ltr at the bar.
Downside:  Very run down facilities and needs a lot of cleaning 
Value for money:  $158 each, including meals, not bad if you're on a tight budget 
Would we go again: No.
Last visited:  We were here in July 2016.
Map of Yasawa Island Resorts
If you click on the tiny box with the little arrow next to the works "Map of Fiji" it will expand and give you more options for viewing other places and things around Fiji.
---