All about Naqalia Lodge
We haven't actually stayed overnight but we've been to Naqalia Lodge on two different occasions. Such a lovely quiet place, only 4 beachfront bures plus a dorm with a fantastic view. You'll find the atmosphere very laid back. Naqalia Lodge is on Wayasewa Island at the south end of the Yasawa Islands.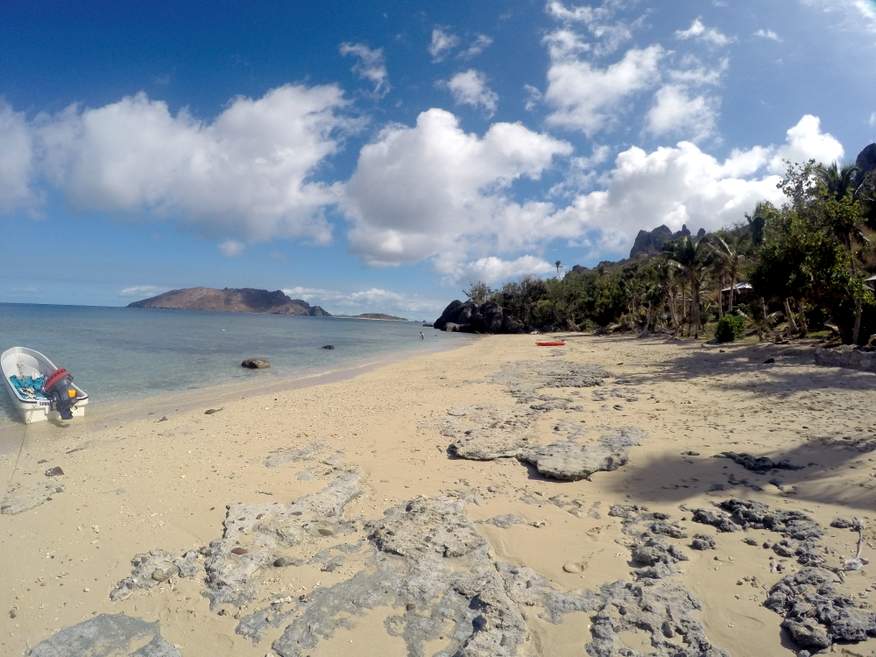 Beach out the front of Naqalia Lodge
Owned by a local Fijian family from the village of Wayalailai which is right next door, only a short boat ride away. You'll be immersed in Fijian culture at Naqalia Lodge from the people to the food.

The cost of your accommodation includes all 3 big meals a day. Fresh fish, local vegetables and fresh coconut water is all on the menu cooked the Fijian way, along with Fijian pancakes and lo lo buns - a must try! The water is clean from a well, but it might be a good idea to use bottled water if you have a sensitive tummy. Bottled water is available or you're welcome to bring your own. There is a very small shop with beers available too.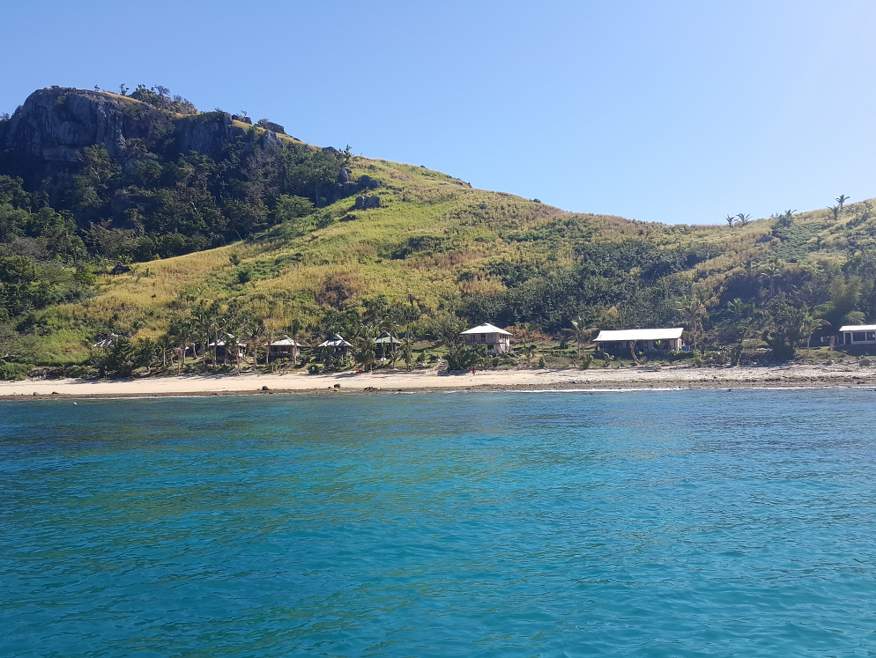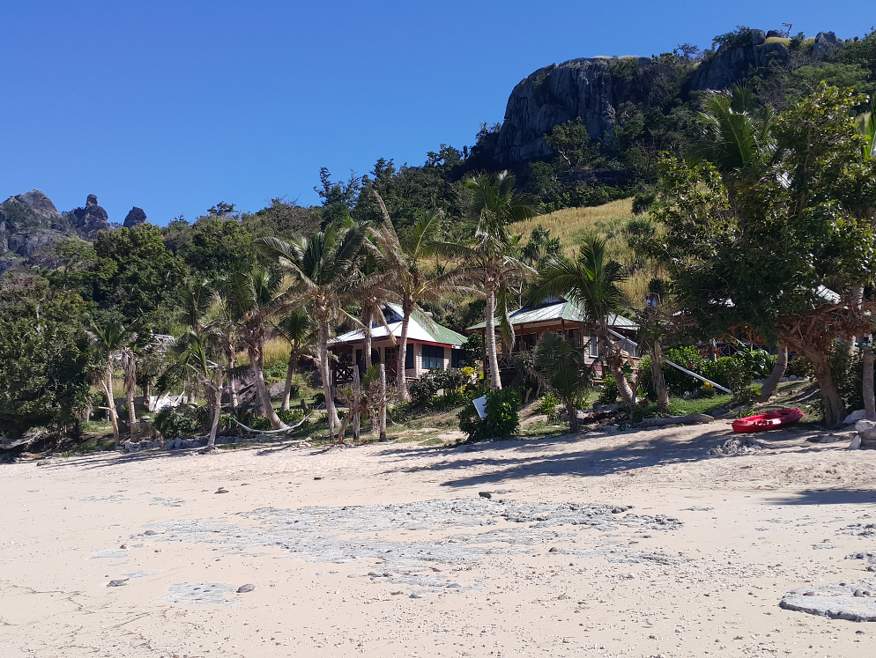 Accommodation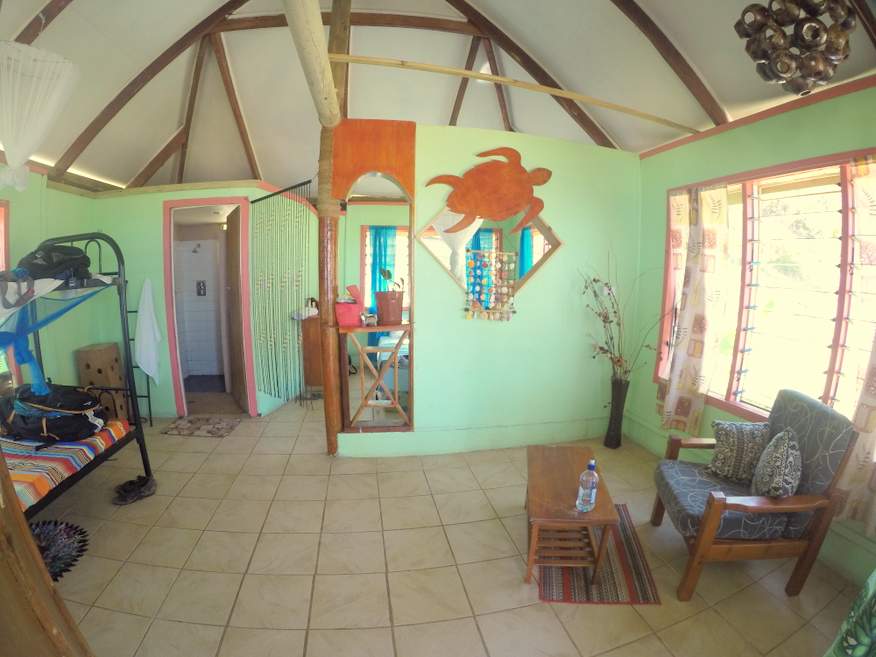 Spacious 1 bed bure with lounge and bunks
Big bure
4 Beachfront 1 bed Bures with double bed plus 2 bunks, ensuite, lounge and your own deck with an excellent view. The dorm is located in a separate building with the beds upstairs with a great breeze and awesome views.
Activities and things to do a Naqalia Lodge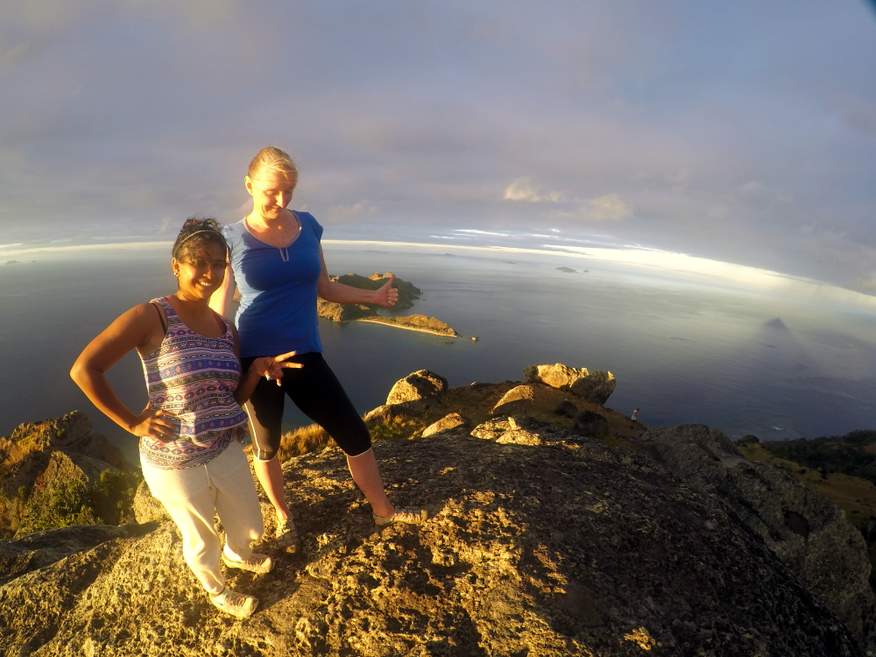 Sunrise summit walk a must do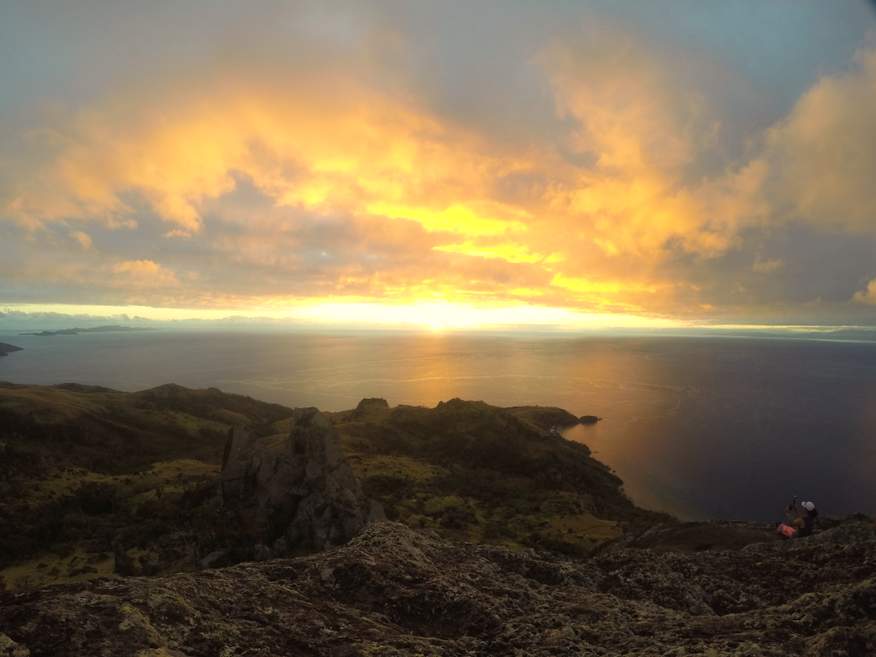 Sunrise in Fiji from the summit
The walk to the summit is a huge mission with a wake up call at 4.30am. Great time to be walking though. We did this walk from Wayalailai resort where we were staying but there is easy access from Naqalia Lodge as well. The views are outstanding and well worth the effort.
Wayalailai village is around the corner, a very short boat ride away, there are some handicrafts there for sale. Its a nice walk around. 
Kayaks are available to use.
Snorkelling is fantastic all year round. You can rent snorkelling gear for a small fee.
Join local boys for spear fishing with traditional spear guns

Hire a boat for deep sea fishing 

How to get there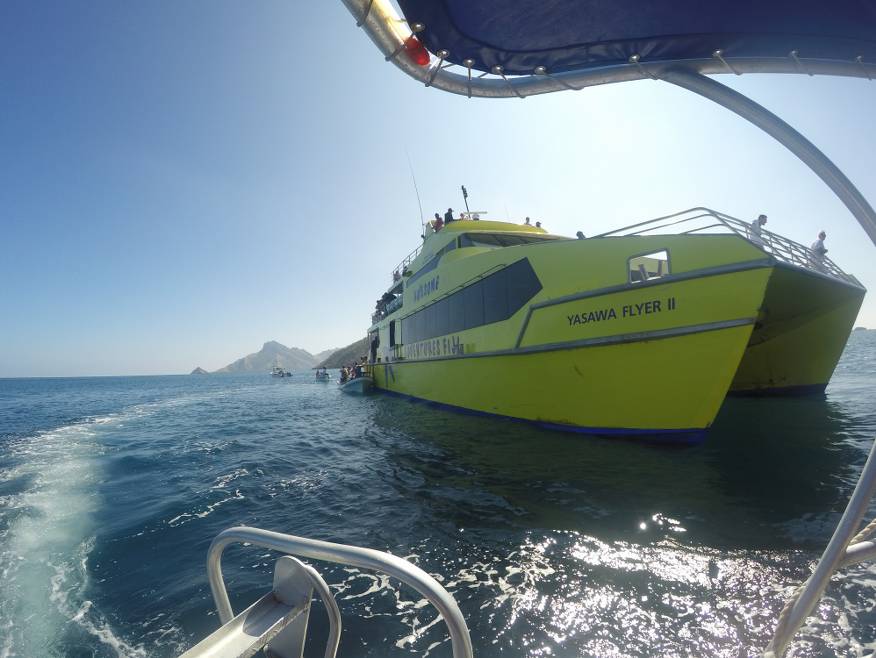 If you're already on another island then it's best to continue on using the flyer as it's easier. An island hopping Bula Pass is great for this. From Nadi there is a free airport pickup at 6.50am or free pick up from any resort or hotel to get you down the Port Denarau for departure. Check in is at 8am for 8.30am departure, the ferry only goes once a day. It's a relatively short 2 hour boat ride. A small tender boat will pick you up from the ferry.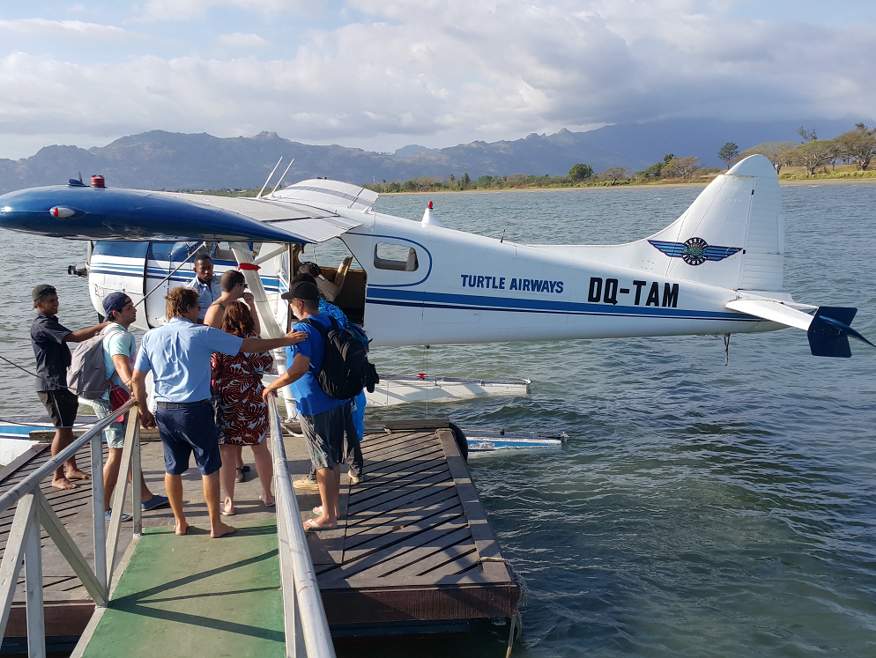 If you're having trouble getting to Naqalia Lodge the same day you arrive in Fiji, then catching a seaplane is your only option. Flights leave from the Turtle Airways base at a time to suit you. They'll pick you up from the airport for a short drive to Wailoaloa beach where you'll get checked in. The flight is awesome, with stunning scenery along the way for around 15 minutes. The seaplane will land in front of Naqalia where a small boat will pick you up from there.
---
How to book...
Depending on your needs it's best to get us to give you a quote first. Just click on the button to the right and we'll get right too it.


---
Map of accommodation in the Yasawa Islands
---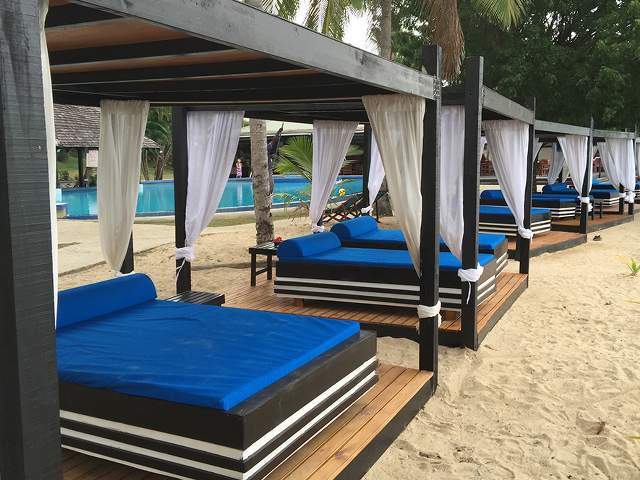 Lautoka / Vuda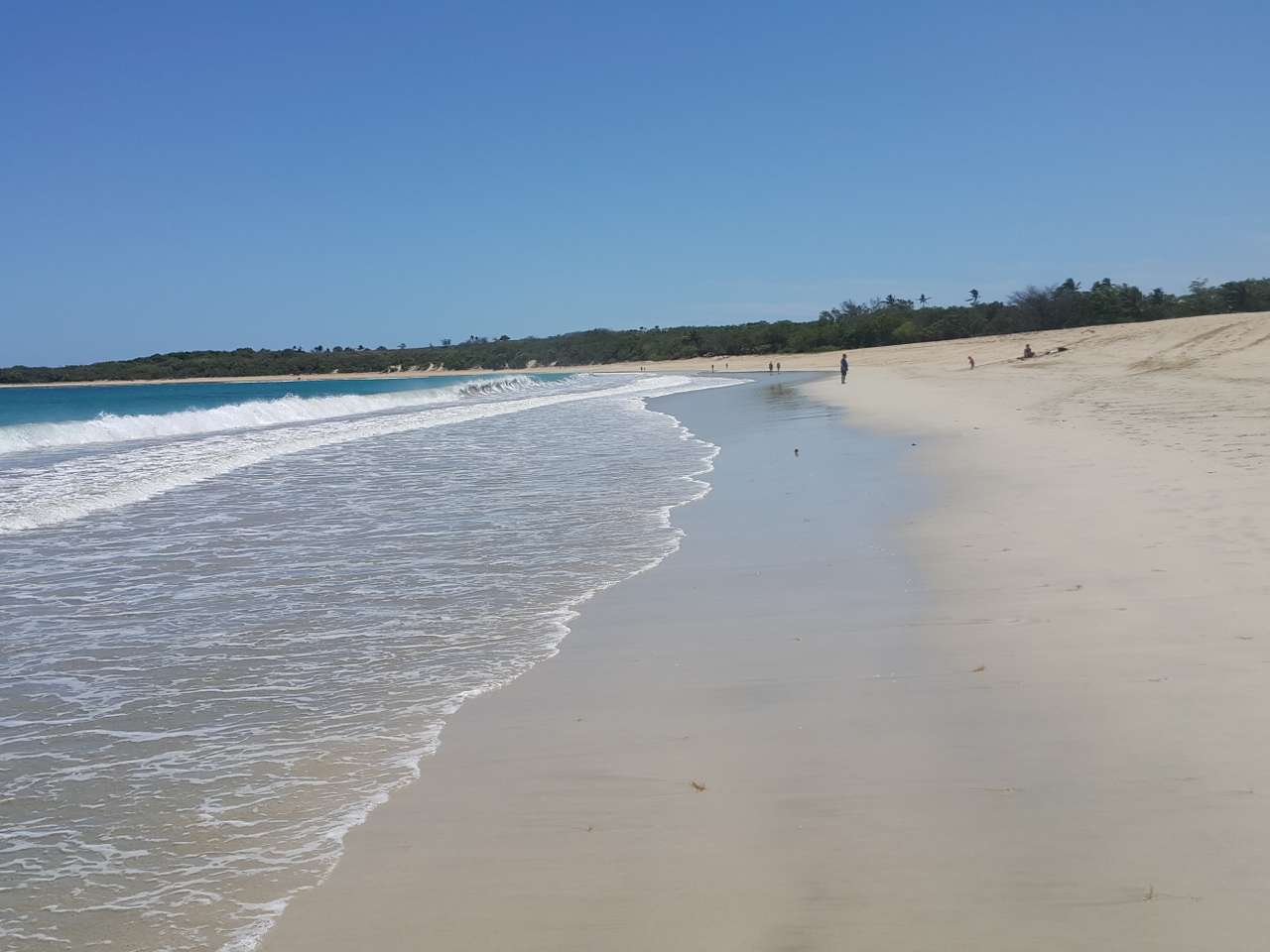 Natadola Beach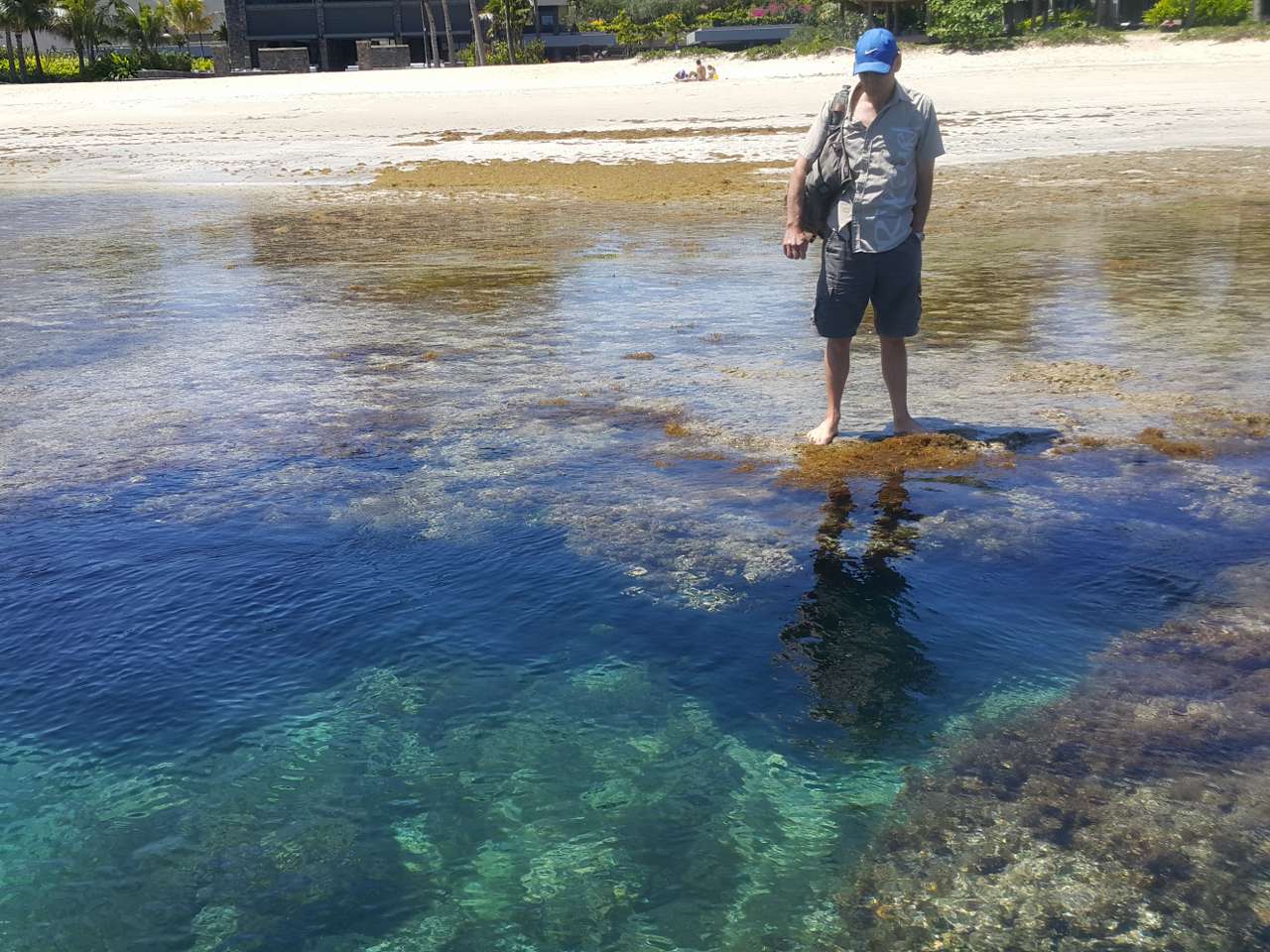 Holiday Rentals