All about Navotua Village Homestay
Now, we need to be totally honest here and mention that we haven't been to Navoutua Village homestay yet, but we have sent a number of people their way who loved it. Dakua the manager is excellent to work with and organises everything. If you're not sure if this type of holiday is right for you, you can read more about Fijian Homestays here.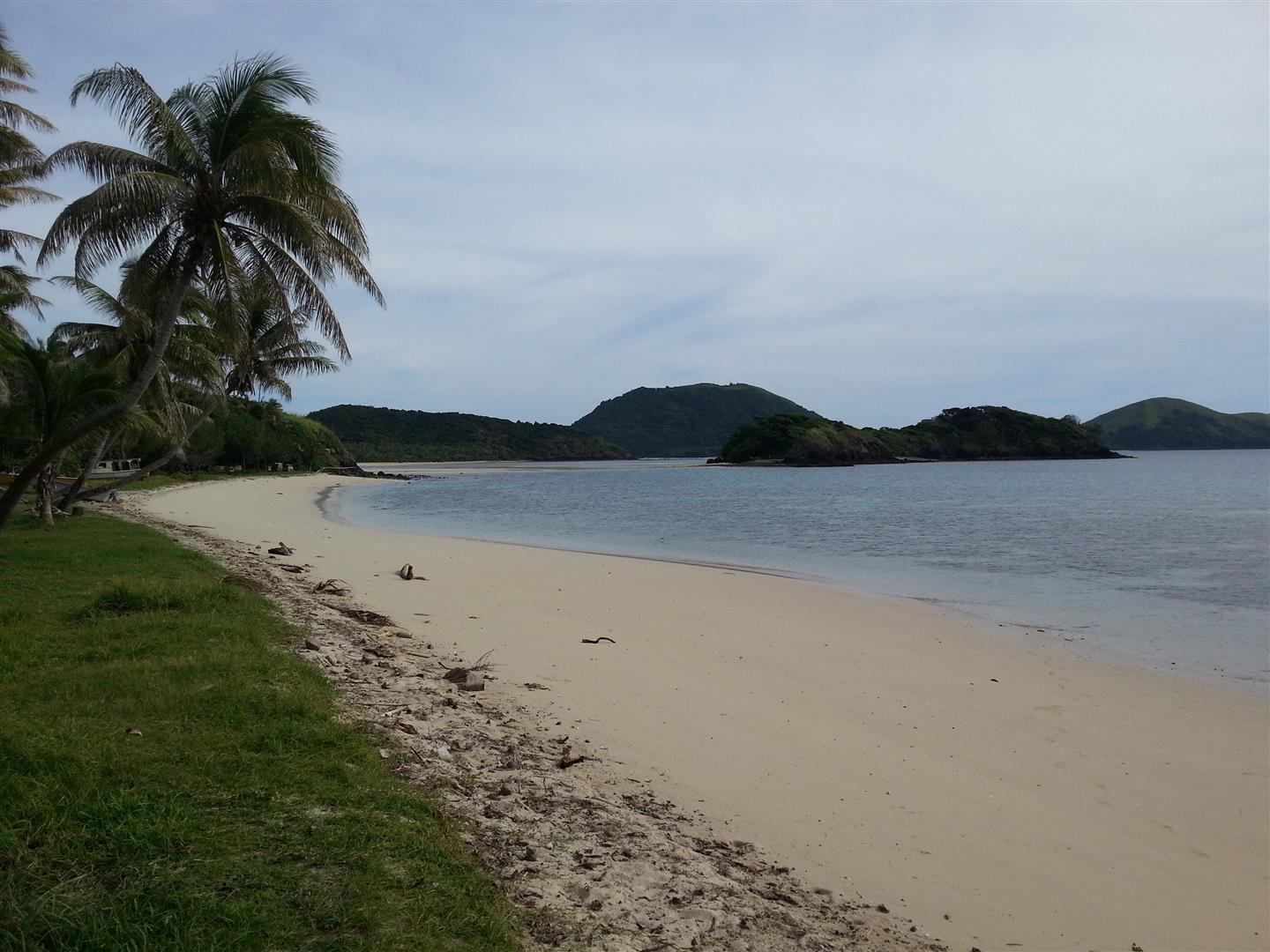 Navotua Village is right by this fantastic beach
Located right at the top of the Yasawa Islands, on a stunning beach, this is a very unique Fijian village experience. Don't expect resort facilities here, you are staying because it's a cultural holiday to meet and live with a real Fijian village. Navouta is family friendly and all children under 12 stay for free!
How to get there...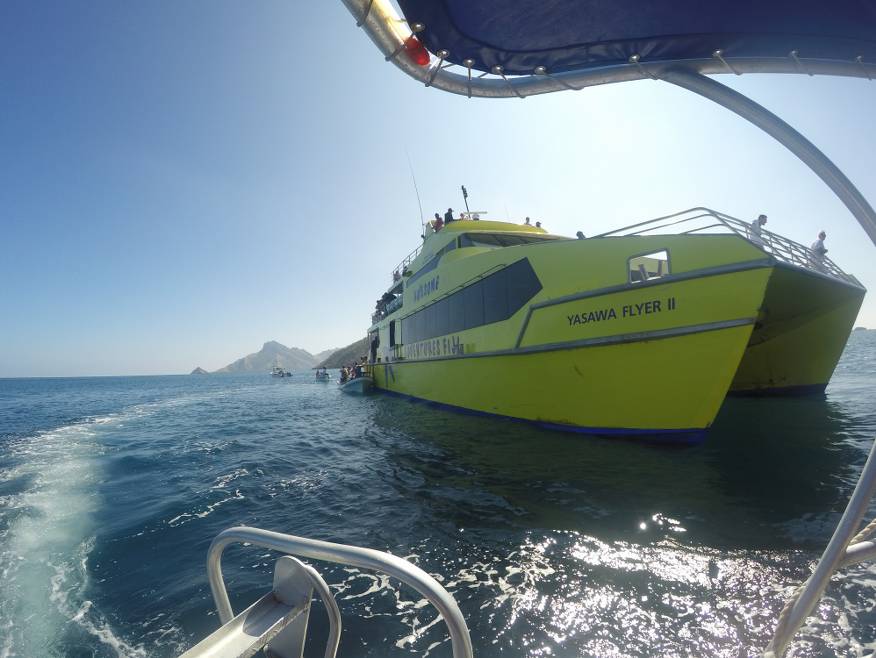 If you're already on another island then it's best to continue on using the flyer as it's easier. An island hopping Bula Pass is great for this. From Nadi there is a free airport pickup at 6.50am or free pick up from any resort or hotel to get you down the Port Denarau for departure. Check in is at 8am for 8.30am departure, the ferry only goes once a day. Your ticket must be for "Blue Lagoon Resort" ferry stop. Once on-board, you need to tell the ferry crew that you're going to Navotua Village. A small boat will pick you up from here.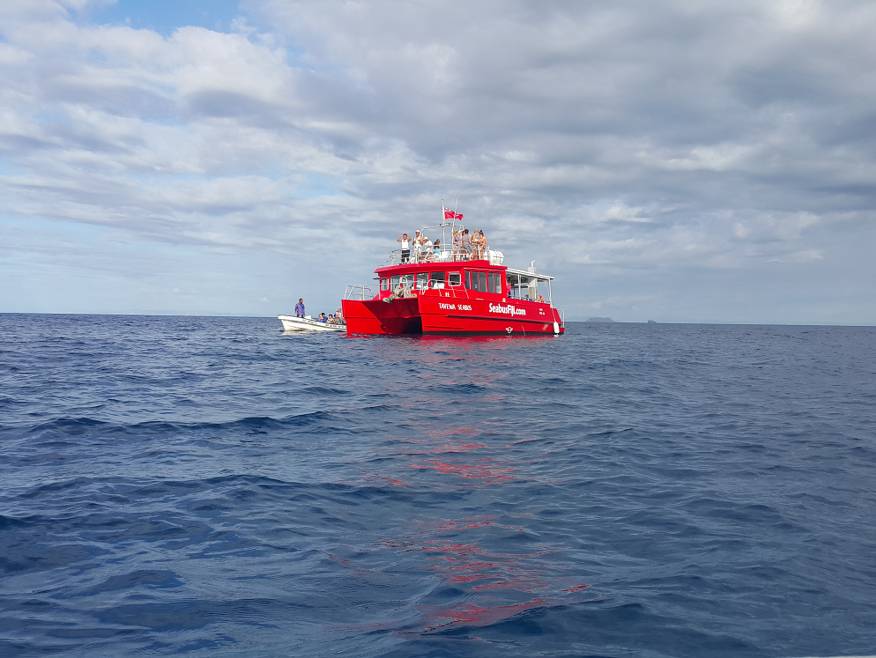 Seabus Ferry
The red Seabus Ferry is pretty new and only departs once a day from Lautoka Wharf at 8am & returns around 4pm. Lautoka is about 40mins from Nadi airport. It's by far the cheapest option as it goes directly to Coral View resort in only 3 hours. There is no stopping along the way like the flyer. There is no air con but the sea breeze should be enough for you. You'll need to make sure you tell the crew you are staying at Navotua Village. A small boat will pick you up from Coral View Resort.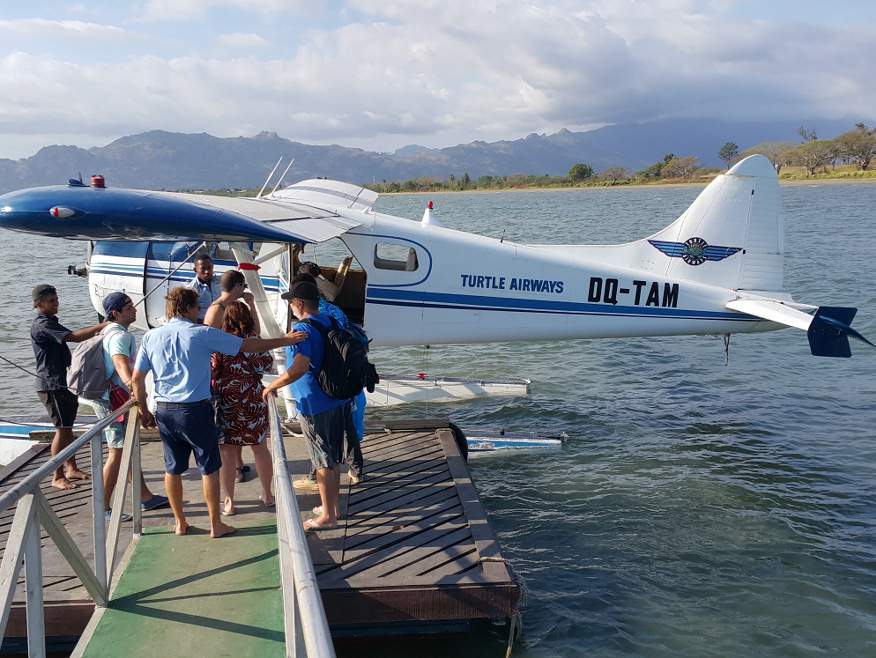 If you're having trouble getting to Navouta Village the same day you arrive in Fiji, then catching a seaplane is your only option. Flights leave from the Turtle Airways base at a time to suit you. They'll pick you up from the airport for a short drive to Wailoaloa beach where you'll get checked in. The flight is awesome, with stunning scenery along the way for around 30 minutes. The seaplane will land in front of Turtle Island Resort where a small boat will pick you up from here.
Accommodation options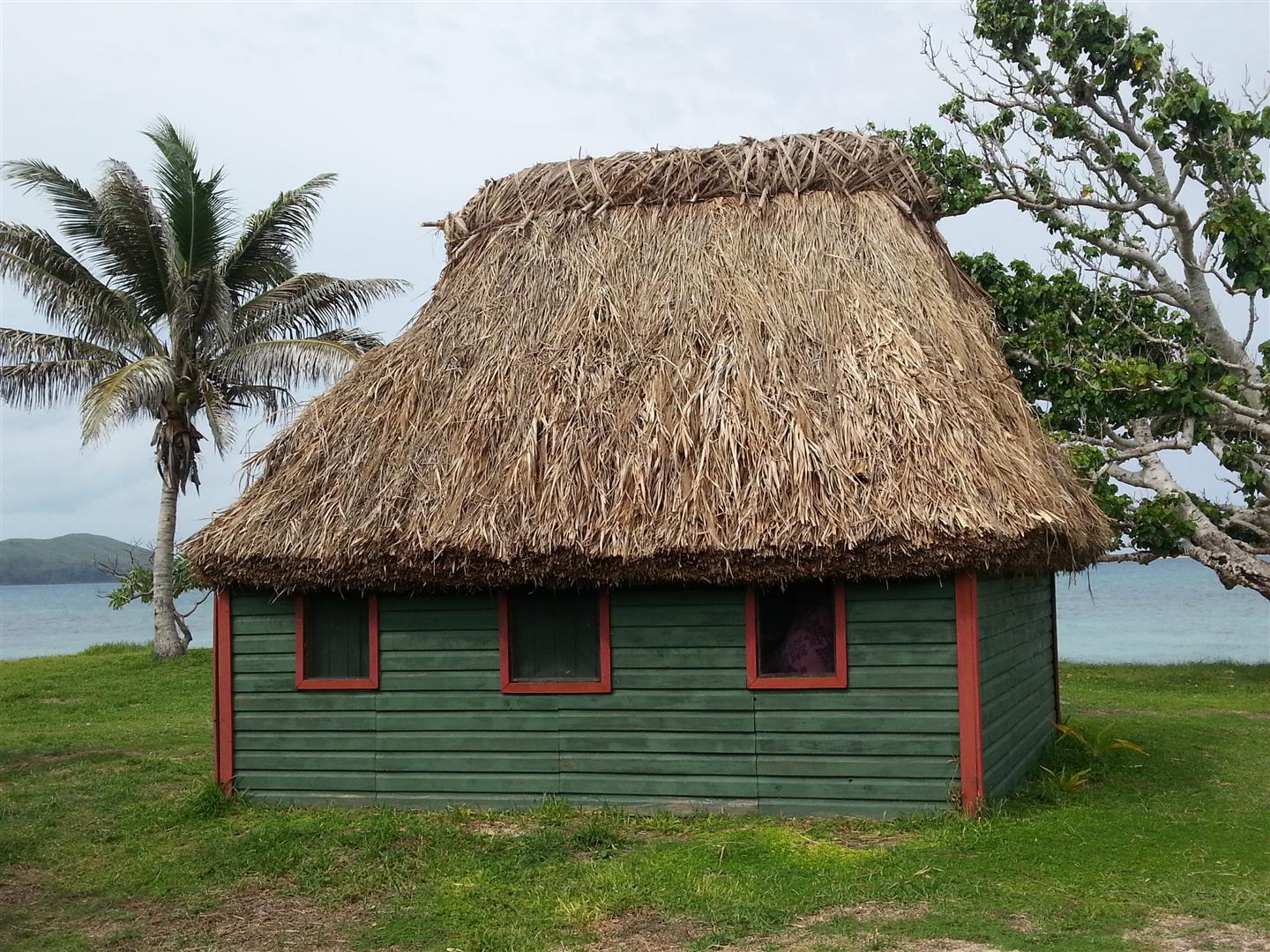 Beachfront Bure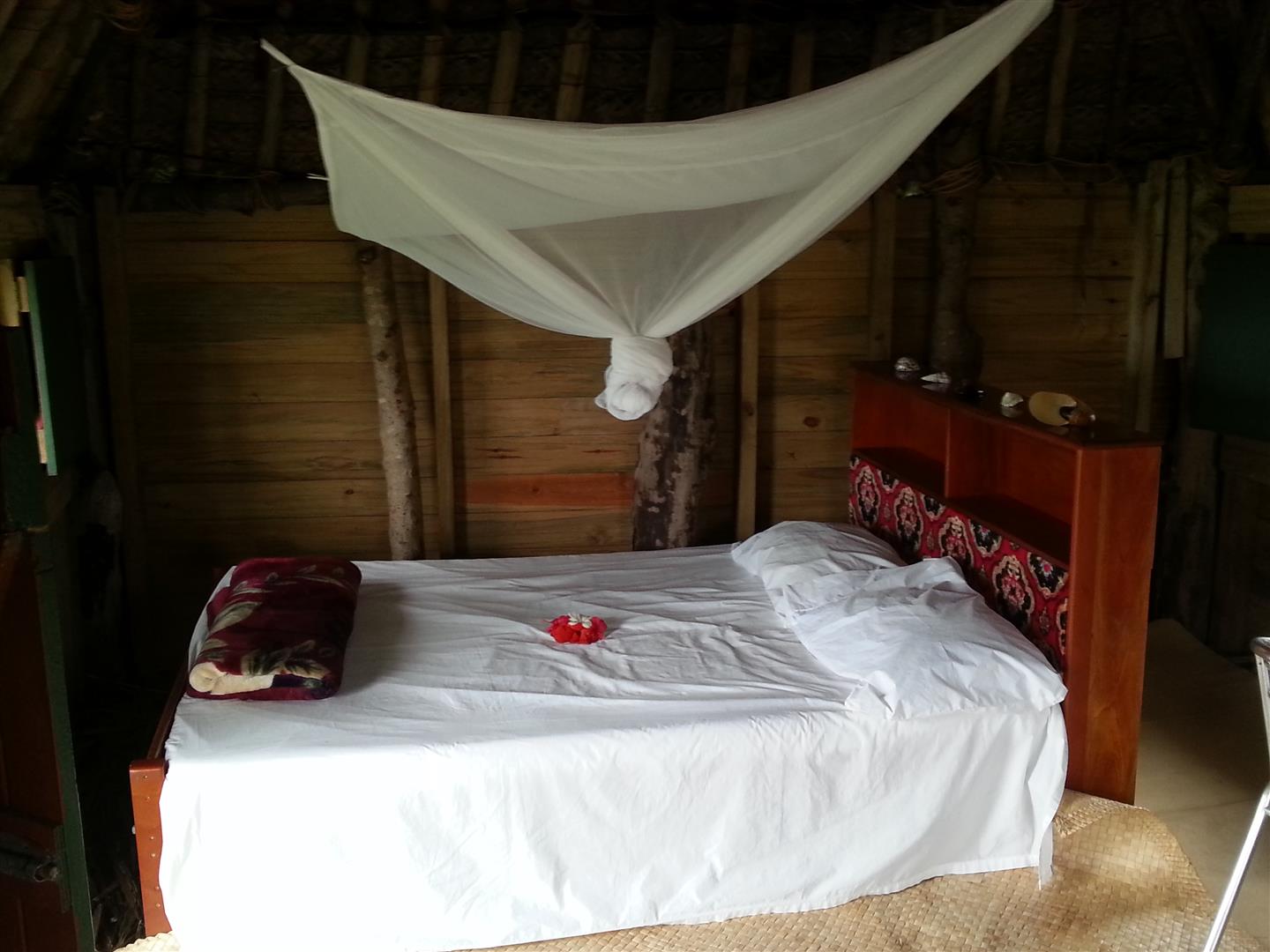 Inside the bure
There are three traditional bures located on the beachfront. Each bure has one double and one single bed, and basic furniture such as table and chair. Fantastic beach with excellent snorkelling is right in front of your bure.
Clean toilet and shower facilities located in separate rooms next to bures, only for visitors use. No electricity - only lantern - but you can charge your devices in the community hall. No hot water.
If these bures are full then a modern village house will be offered, it's generally bigger and lighter than the traditional bures. The village is popular so you'll need to pre-book.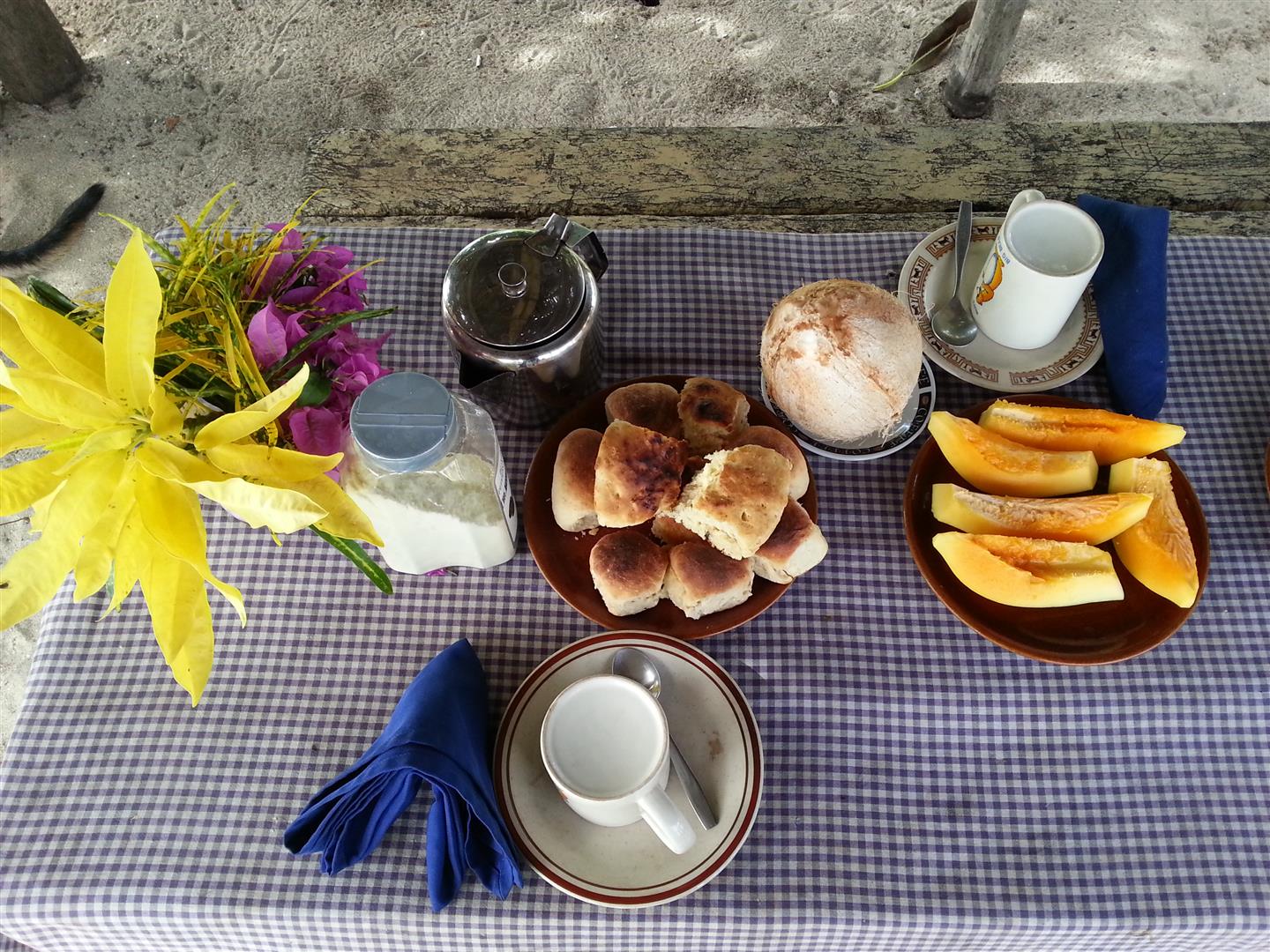 All meals included. Traditional Fijian food.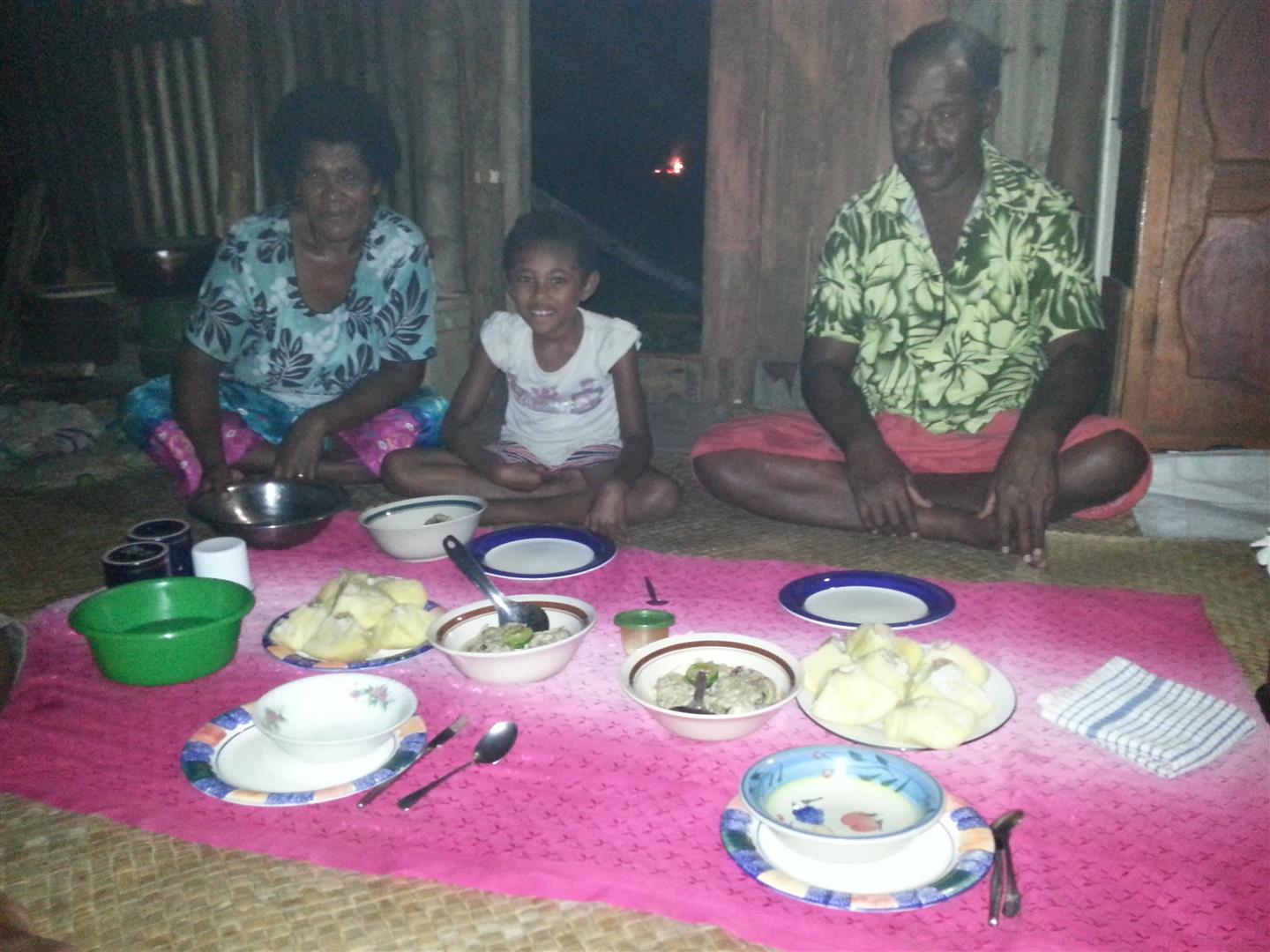 You'll eat with a family from the village
Three ample island-style meals (that means BIG!) plus afternoon tea and pancakes are served daily and are all included in the price. You'll love the lo lo buns and fresh fish. The water is clean rainwater in the village, but it might be a good idea to use bottled water if you have a sensitive tummy. Bottled water is usually available in the village store or you're welcome to bring your own.

Activities and things to do...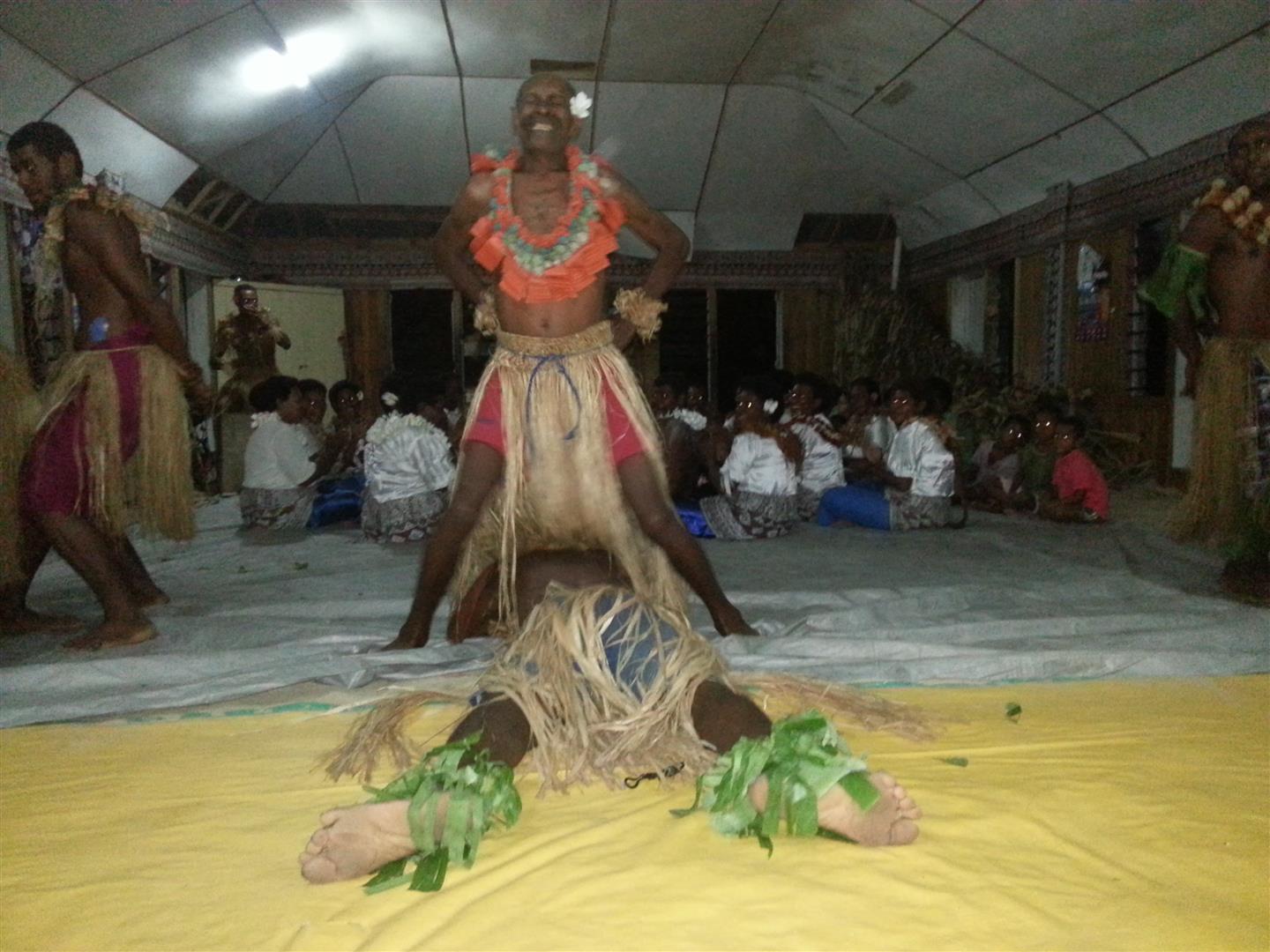 Fantastic entertainment by the locals
You'll experience a Kava Cemerony
Navotua village is known for it's traditional Fijian dances and entertainment, you'll need to ask about this when you get there. Evening Kava sessions are a must in Fiji and you are welcome to join in at any time. 

The spectacular Sawa-i-Lau sea cave is a popular tourist destination and is close to Navotua Village. Sawa-i-Lau Cave Tour - $50 FJD per person. Just 7 to 10 minutes by boat from the village.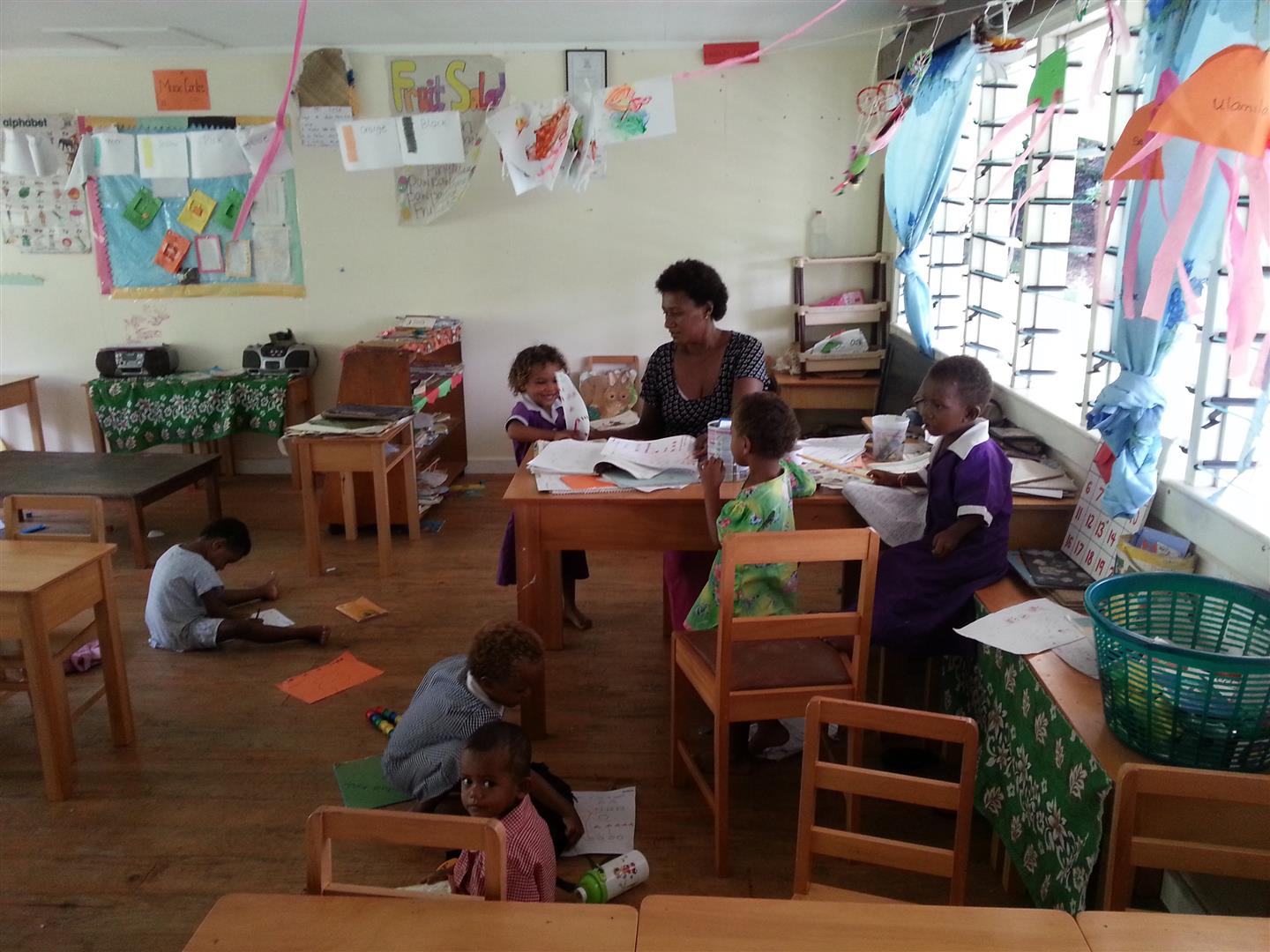 Visit the kids in school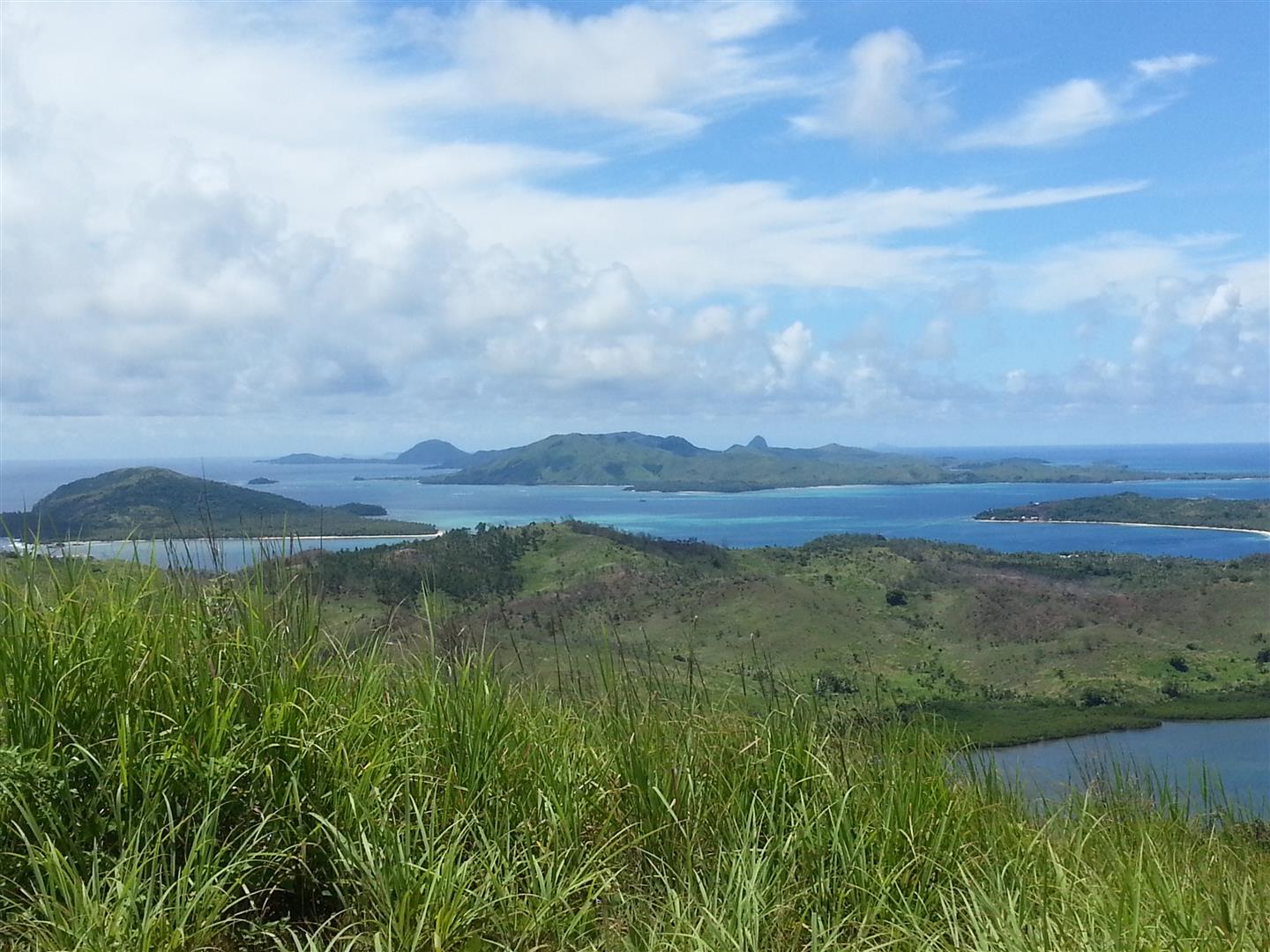 Do some great walking and hiking
You are more than welcome to visit the small village school and the church. Hiking and snorkelling are free and are excellent all year around on Nacula island. Kayaks and surfboards are usually available in the village as well. Scuba diving is not available in the village, but at least 2 resorts in the same island offer it. 
Free village tour on arrival
Snorkelling is fantastic all year round. You can rent snorkelling gear for a small fee.
Join local boys for spear fishing with traditional spear guns

Have a picnic on charming Honeymoon island which can be all yours for a day.
Kayaks and surfboards are available. 

Scuba diving can be arranged in another resort on the same island.
Hire a boat for deep sea fishing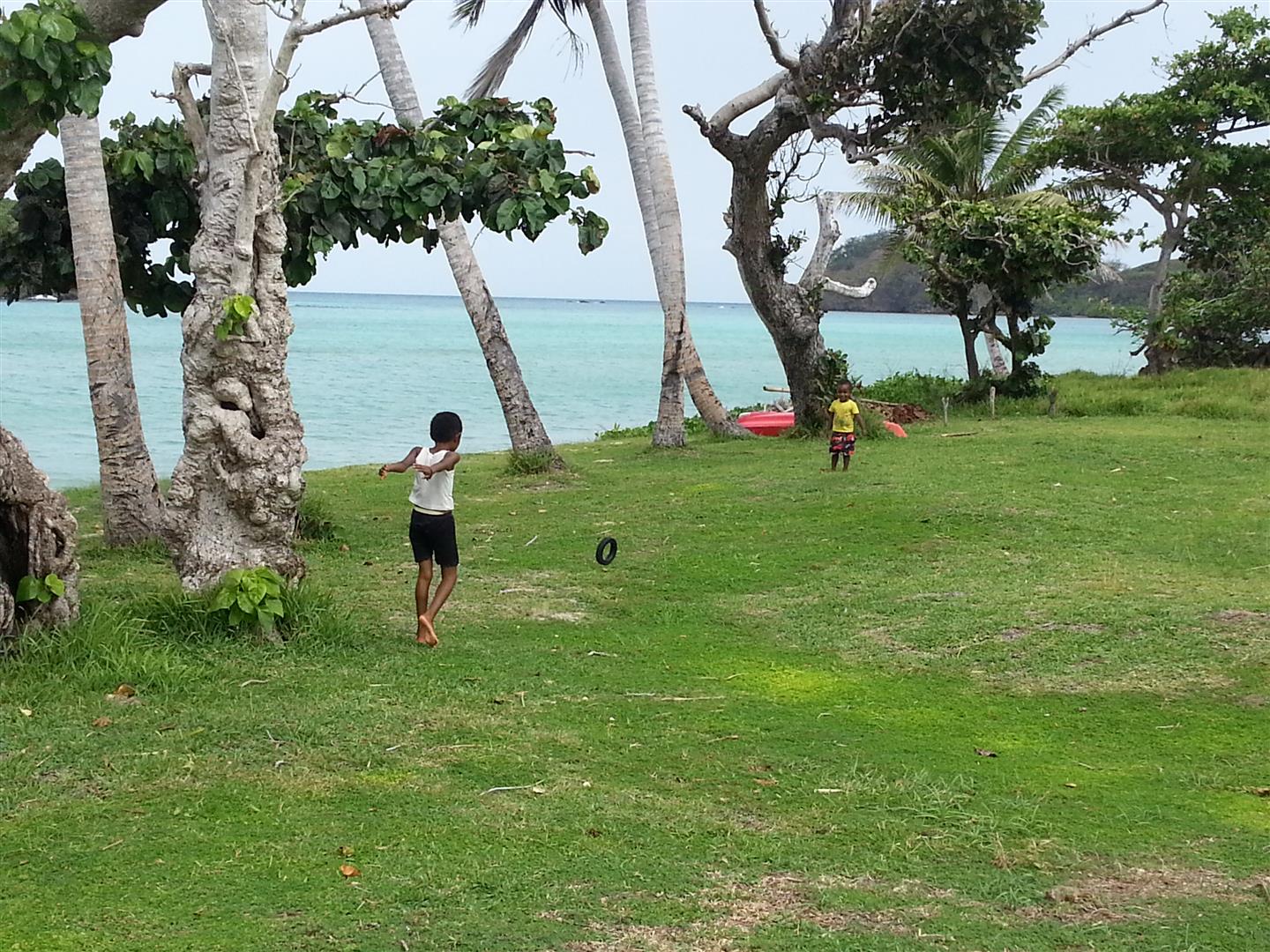 Play with the village kids, they love it.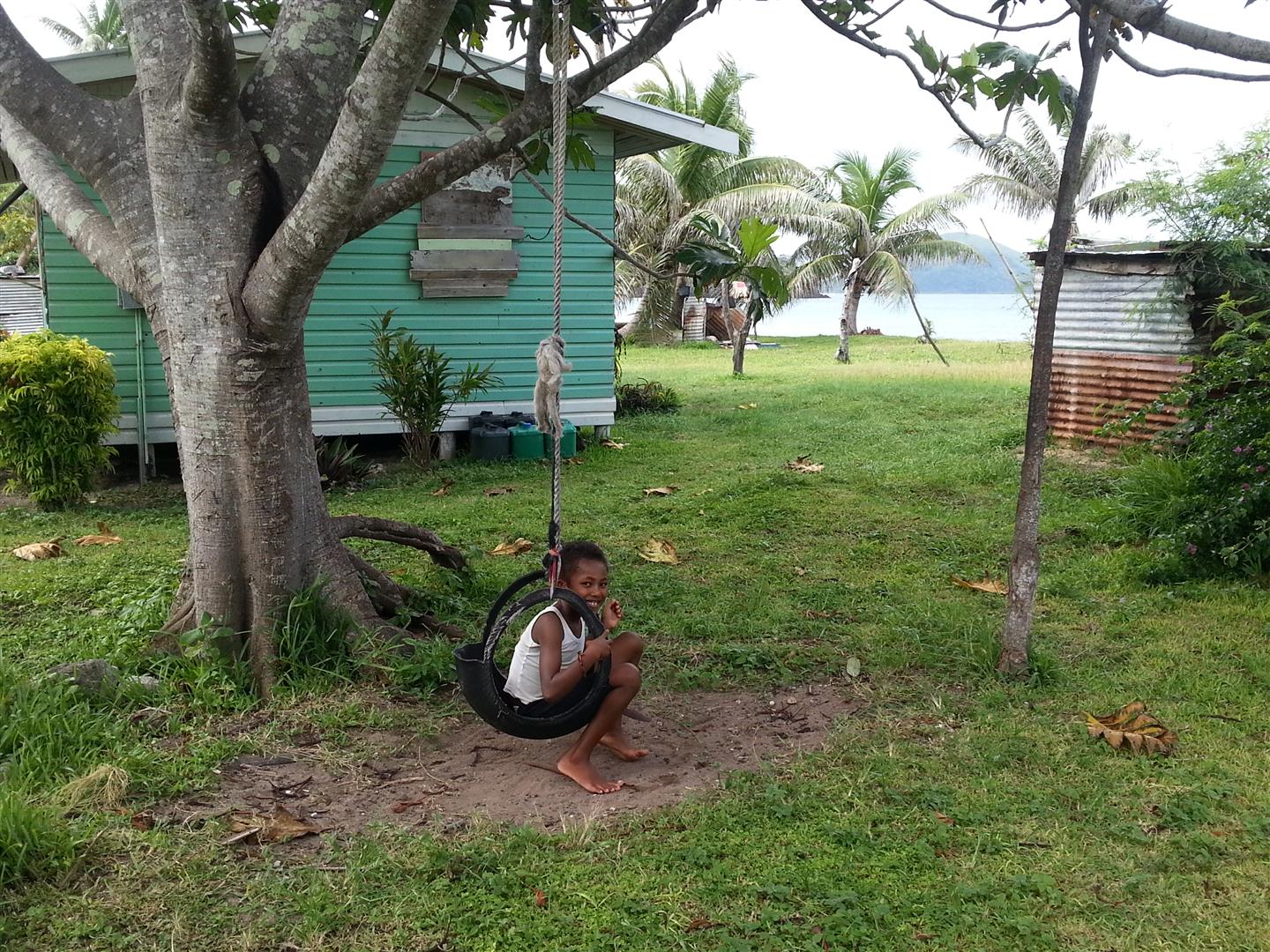 You'll be a part of village life
More info
There is internet coverage (Vodafone), but it's quite random. Electricity is only for special occasions in the evening. There is a solar panel in the community hall with an inverter where you can charge your devices for free. Sorry no hot water!
There is no ATM machine in the Yasawa Islands or the village so bring enough cash to pay for your accommodation and any other activities you might like to do. There are no cars, shops, ice or restaurants in the village and no cooking facilities in your bure.
Some things to note about staying in a Fijian Village...
Visitors are advised to present a Sevusevu (kava root) to the chief upon arrival. You can get a kava root at any marketplace in mainland Fiji (in the Yasawas it is more expensive). 
Please do not wear sunglasses or hats in the village. 
Women should be modestly dressed while inside the village. Outside the village you can do whatever you like.
---
Book your stay at Navotua Village Homestay
---
Map of accommodation in the Yasawa Islands
---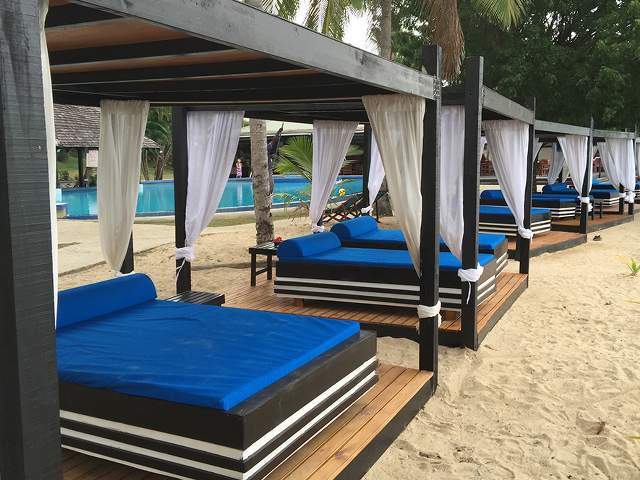 Lautoka / Vuda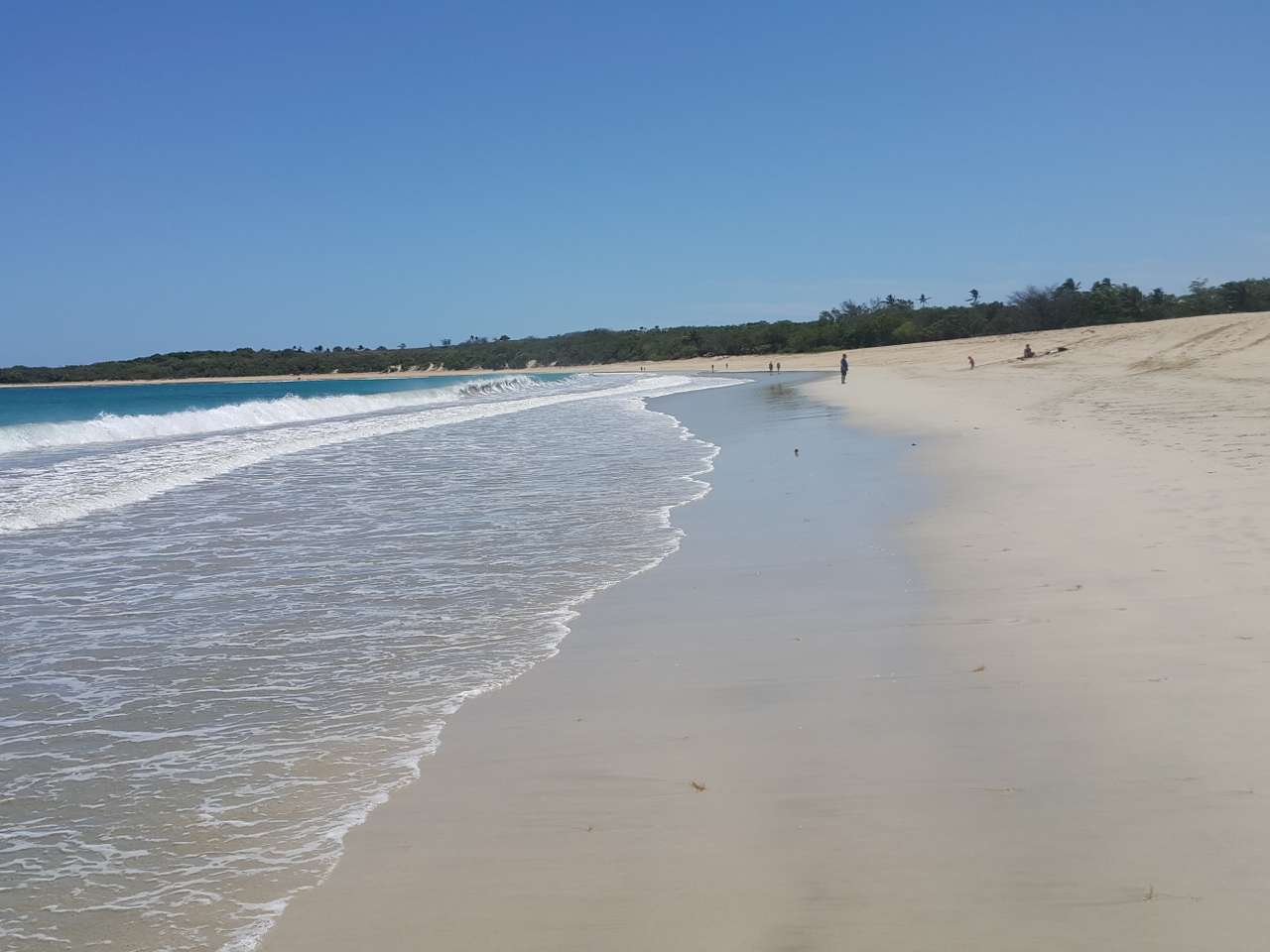 Natadola Beach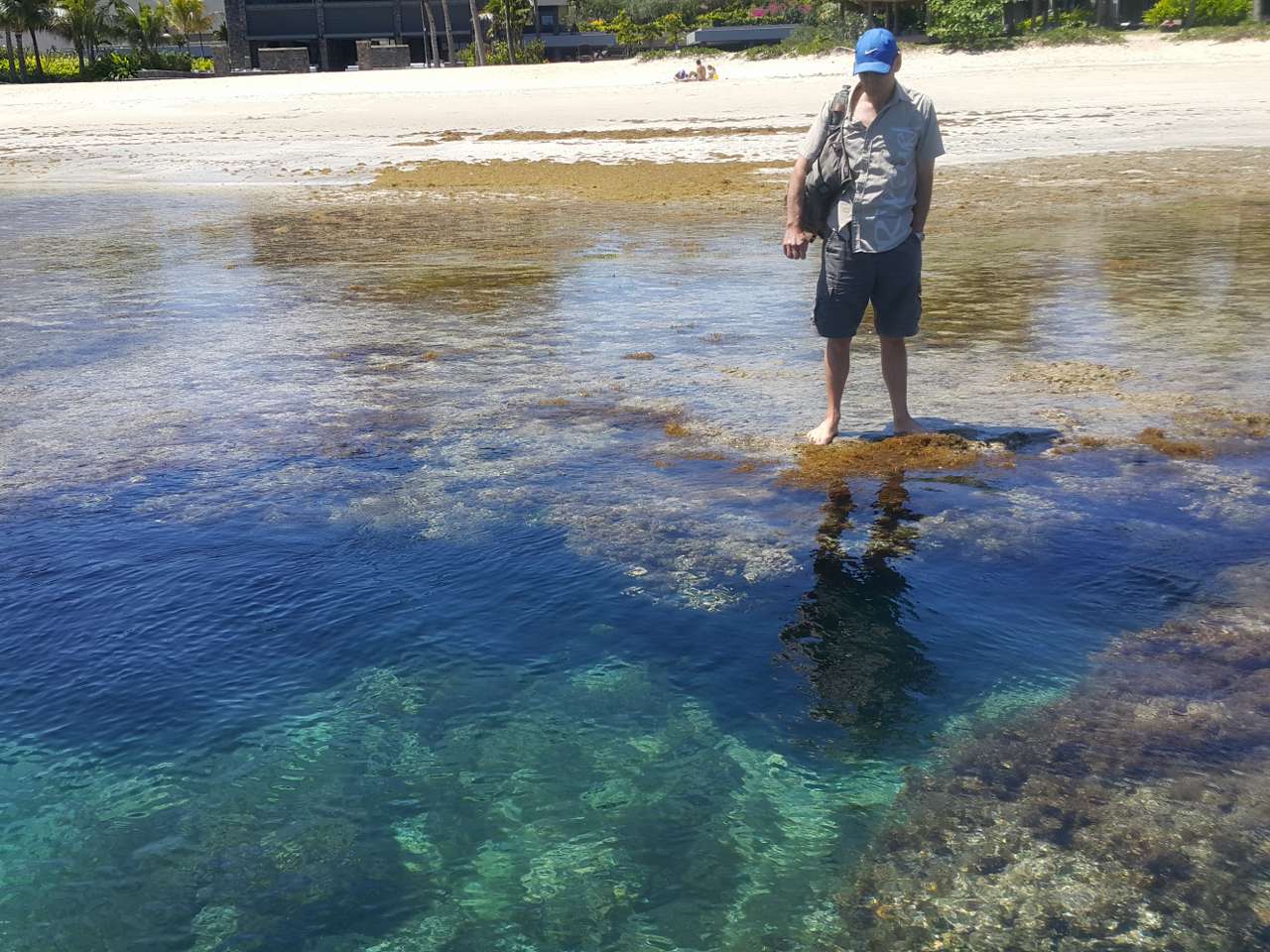 Holiday Rentals