All about Gold Coast Inn Resort
We didn't actually stay overnight but we did spend a whole day at Gold Coast chatting away with the manager. We were having such a great time we decided to stay for lunch as well. Such a lovely quiet place, only 6 bures right on a stunning white sand beach. You'll find the atmosphere very laid back. Gold Coast is on Nanuya Lailai Island in the far north Yasawa Islands and just over the hill from the famous Blue Lagoon.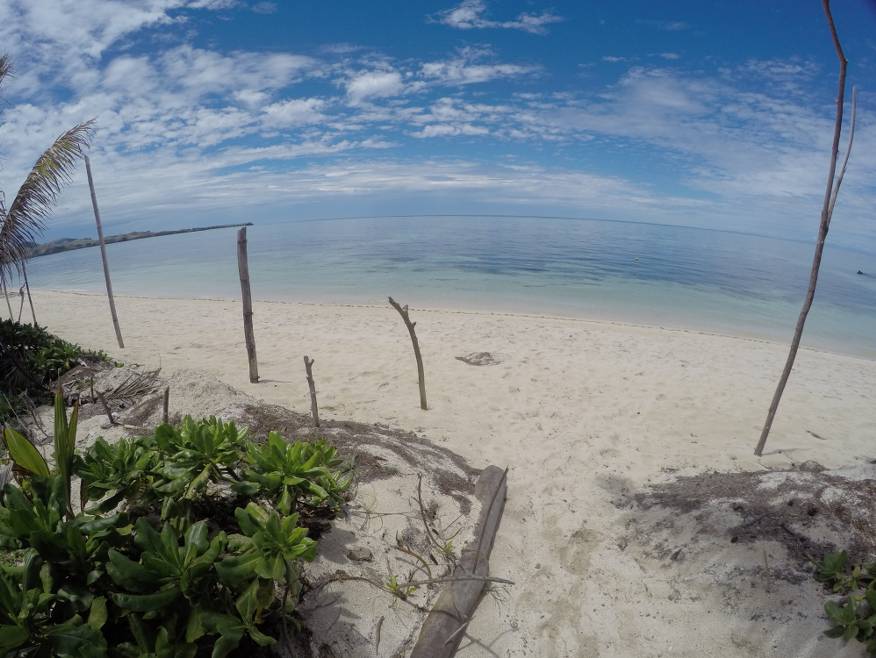 Fantastic white sandy beach at Gold Coast Resort
Owned by a local Fijian couple, Filo & Avi, who originally come from the village of Naisisili only a short boat ride away. Gold Coast is one of the very first accommodation providers in the Yawasa Islands. Very rare also is the fact that Filo started it all, which for a Fijian women is very impressive. You'll be immersed in Fijian culture at Gold Coast from the people to the food.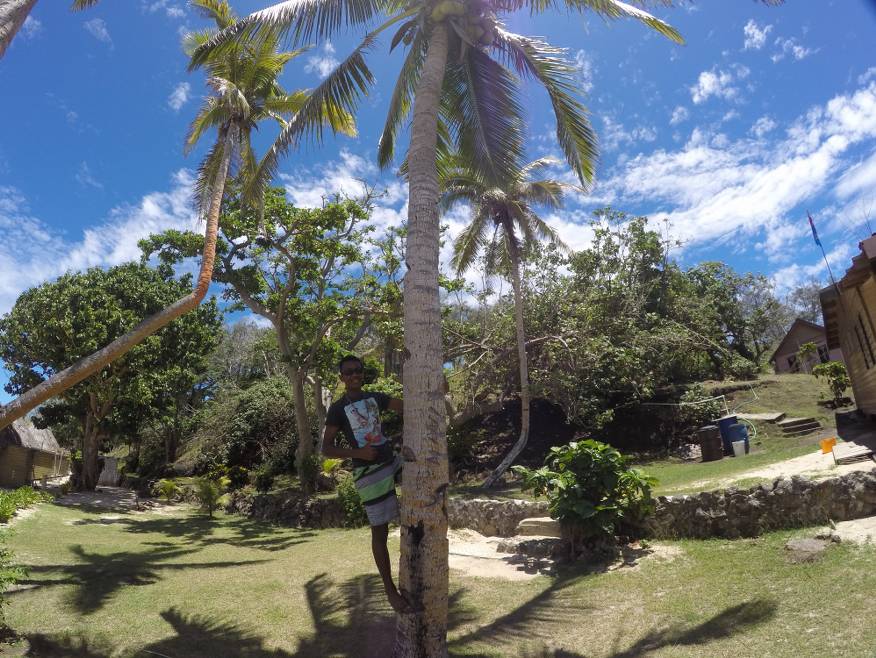 The boys loved getting 2 fresh coconuts for our lunch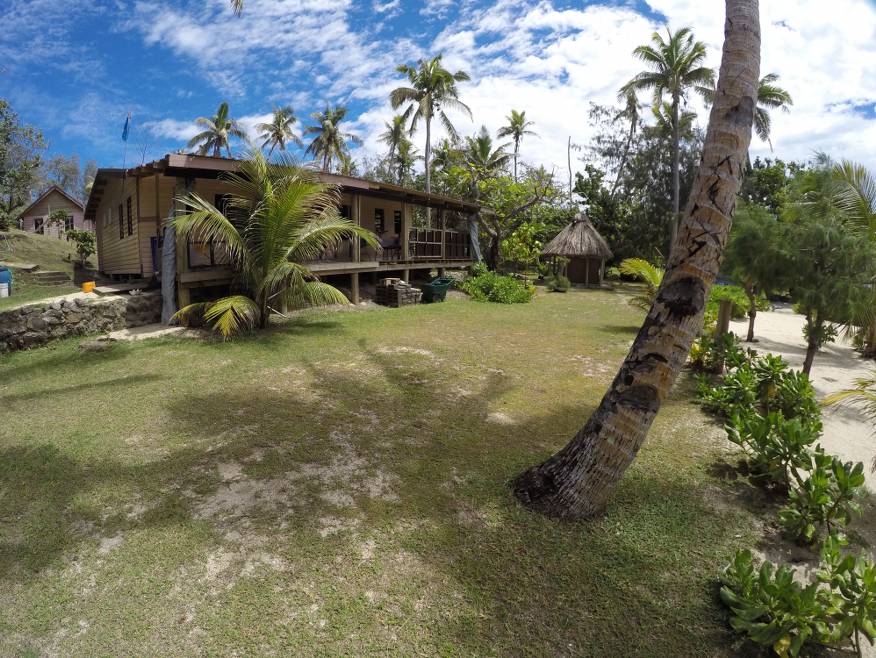 Dining room, big deck for relaxing on
The cost of your accommodation includes all your meals. Fresh fish, local vegetables and fresh coconut water is all on the menu cooked the Fijian way, along with Fijian pancakes and lo lo buns - a must try! The water is clean from a well, but it might be a good idea to use bottled water if you have a sensitive tummy. Bottled water is available at $6 a bottle or you're welcome to bring your own. Fizzy cans are $4. 
Accommodation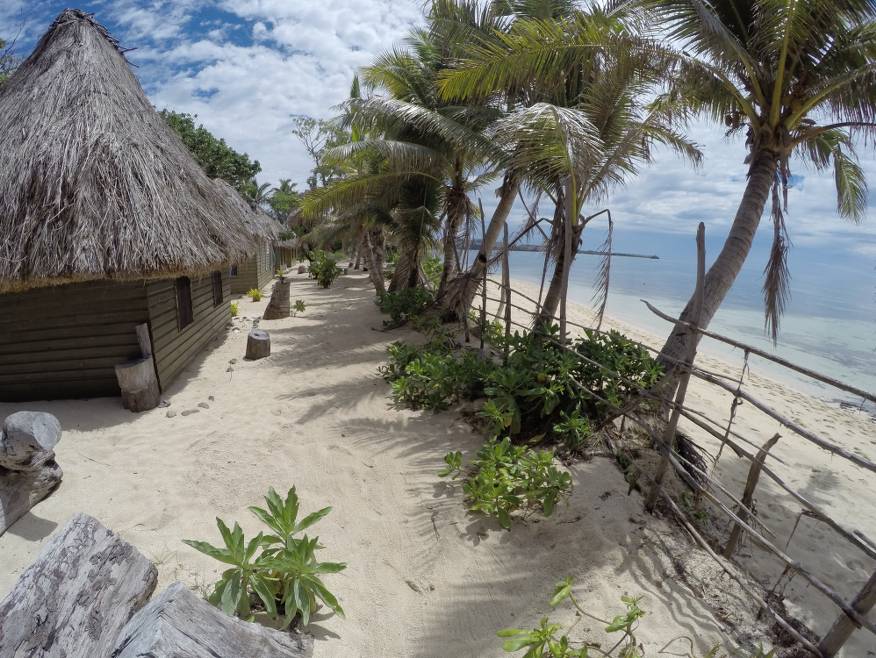 What a view from your Beachfront bure!
Accommodation is basic but each bure does have it's own bathroom inside. There are only 6 bures lined up along the beachfront, so no overcrowding here. Each bure has a double bed plus 2 bunks and can sleep up to 4 people. Built in the traditional style and come with mosquito nets.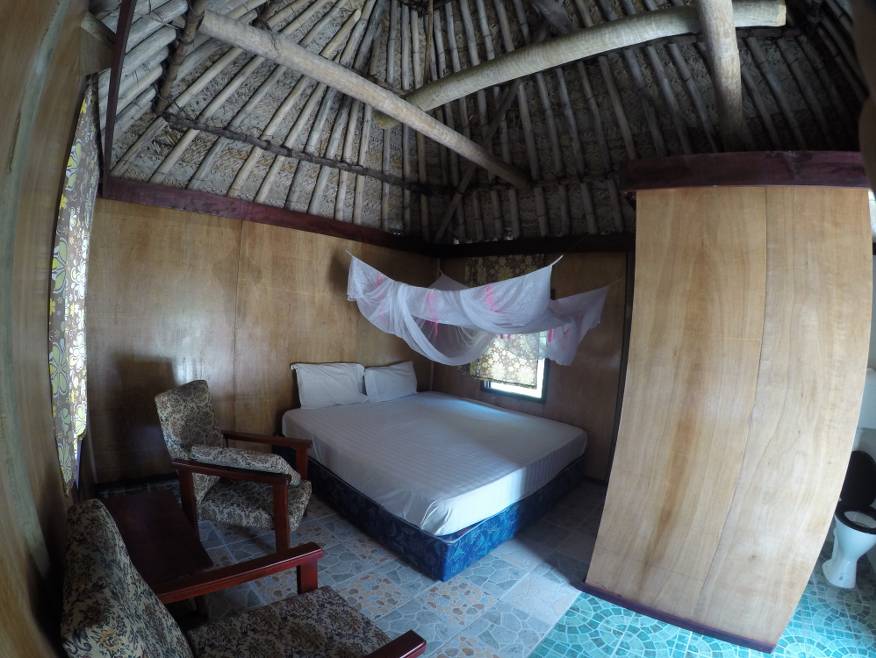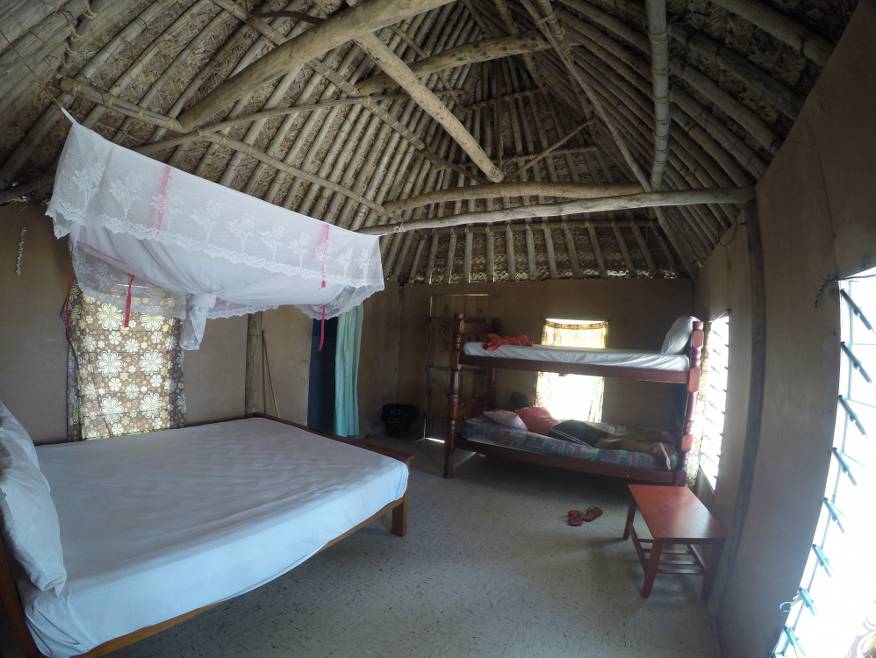 There is good cell phone coverage along with the internet. You'll need to come with your own SIM card with data as there is no wifi. Buy a sim at the airport they are much cheaper than any resort wifi. The generator goes on for a few hours a day, so long as it's not broken down!
Activities and things to do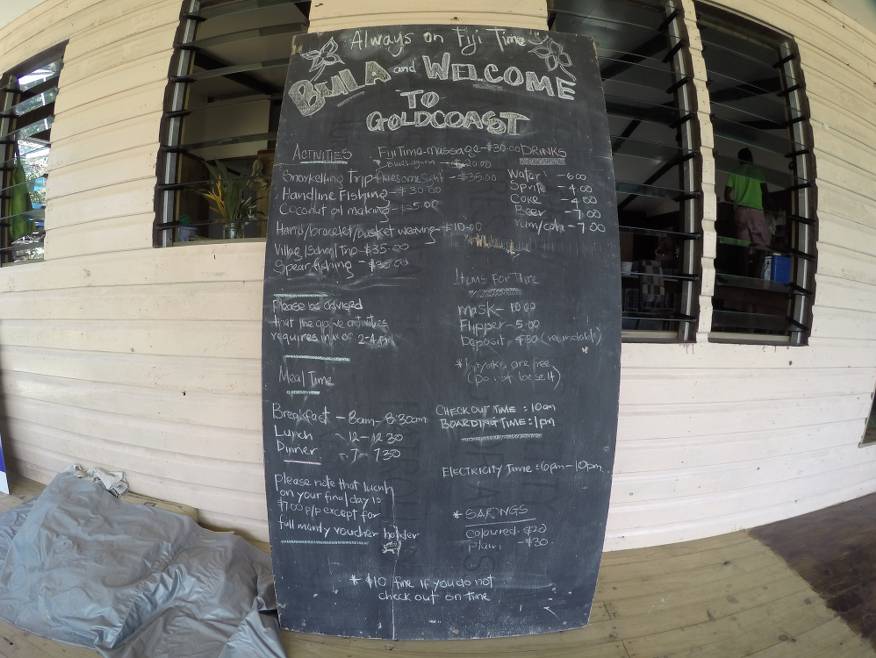 Activities board, plenty to keep you busy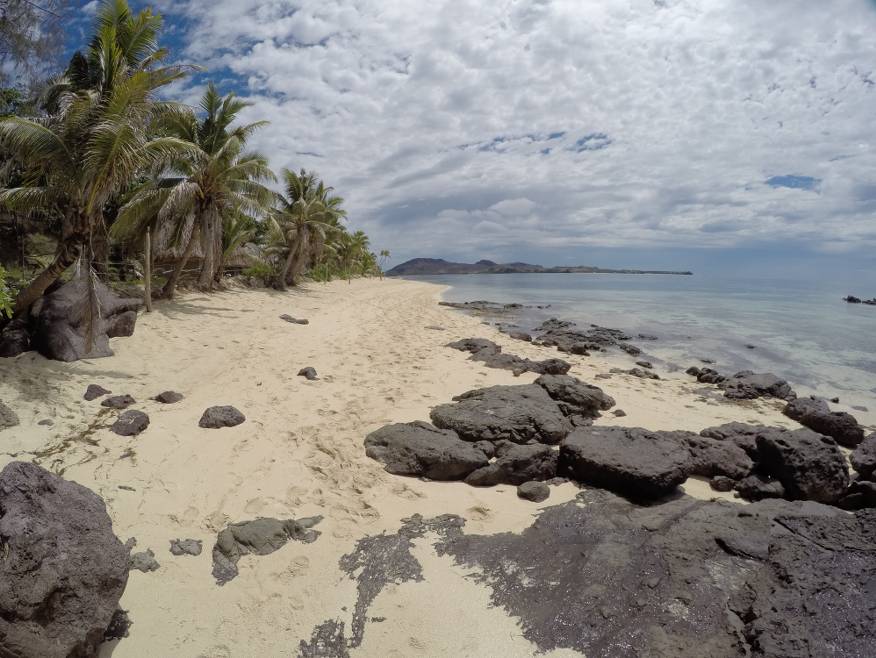 The beach further on
There is a small group of local houses next to the resort but not really a proper village. However you can hire a boat and go over to Naisisili village for a visit if you like, Filo will be more than happy to arrange this. You can hike over the hill (about 20mins) to the stunning Blue Lagoon beach, also home to Nanuya Resort. Nanuya Resort has a beach bar with yummy pizza and cheap meals for those who crave something more normal. There is also a very well stocked shop at Nanuya.
Kayaks are free to use.

The spectacular Sawa-i-Lau sea cave is a popular tourist destination and is close to Gold Coast, a trip can easily be arranged.

Snorkelling is fantastic all year round. You can rent snorkelling gear for a small fee.
Join local boys for spear fishing with traditional spear guns

Coconut oil making
Scuba diving can be arranged from Nanuya Resort.

Hire a boat for deep sea fishing 
How to get there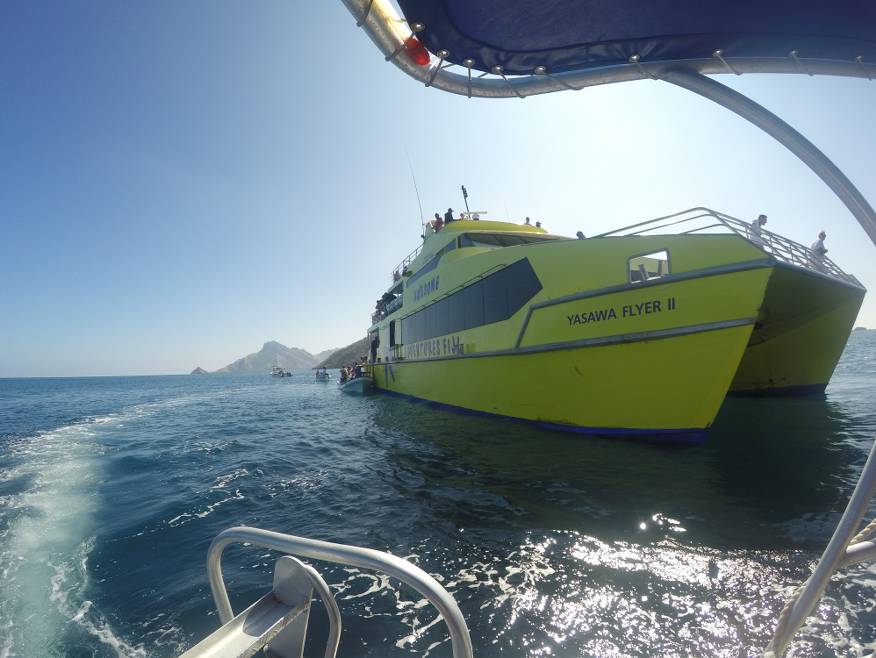 If you're already on another island then it's best to continue on using the flyer as it's easier. An island hopping Bula Pass is great for this. From Nadi there is a free airport pickup at 6.50am or free pick up from any resort or hotel to get you down the Port Denarau for departure. Check in is at 8am for 8.30am departure, the ferry only goes once a day. It's a long 5 hour ride as Gold Coast is one of the last stops. A small boat will pick you up from White Sandy Resort depending on the weather. Or at Nanuya Resort.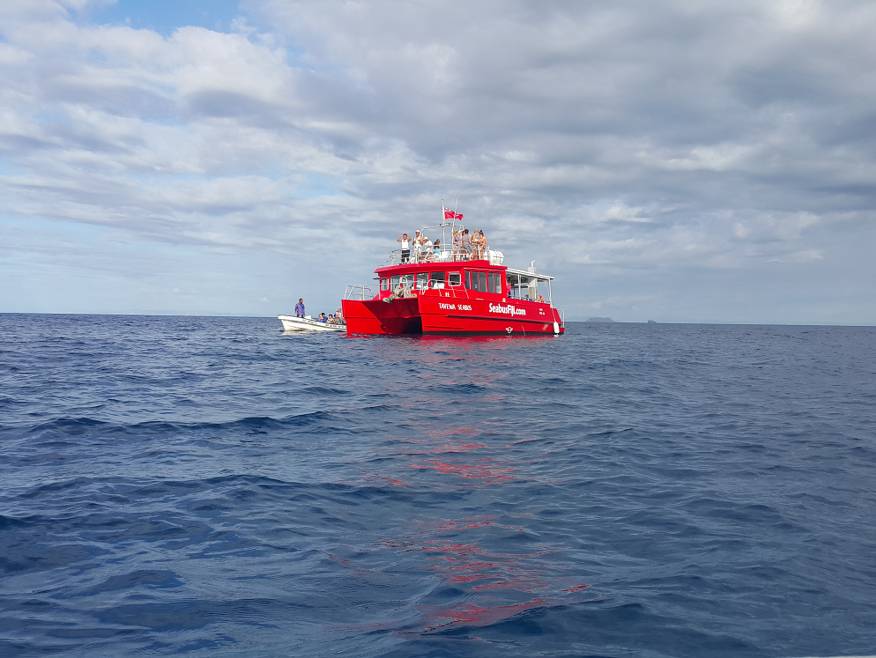 Seabus Ferry
The red Seabus Ferry is pretty new and only departs once a day from Lautoka Wharf at 8am & returns around 4pm. Lautoka is about 40mins from Nadi airport. It's by far the cheapest option as it goes directly to Coral View resort in only 3 hours. There is no stopping along the way like the flyer. There is no air con but the sea breeze should be enough for you. You'll need to make sure you tell the crew you are staying at Gold Coast. A small boat will pick you up from Coral View Resort.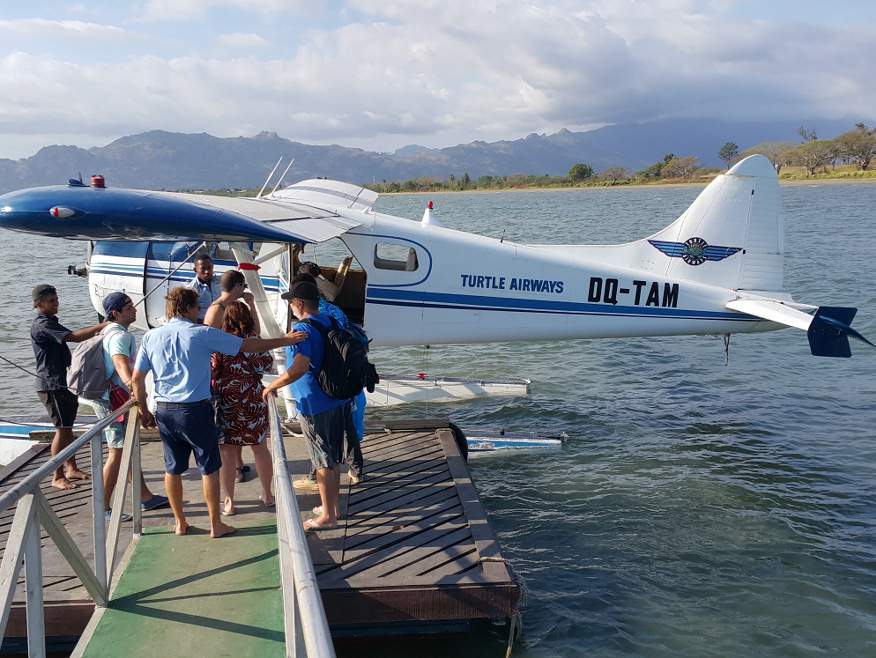 If you're having trouble getting to Gold Coast the same day you arrive in Fiji, then catching a seaplane is your only option. Flights leave from the Turtle Airways base at a time to suit you. They'll pick you up from the airport for a short drive to Wailoaloa beach where you'll get checked in. The flight is awesome, with stunning scenery along the way for around 30 minutes. The seaplane will land in front of Turtle Island Resort where a small boat will pick you up from there. 
Lo's Tea House is a "Must do" in the Yasawas!
The world famous Lo's tea house is located right next door to Gold Coast Resort. Wonder on over and say hi to Lo and try one of her homemade delights, she'll be excited to chat with you.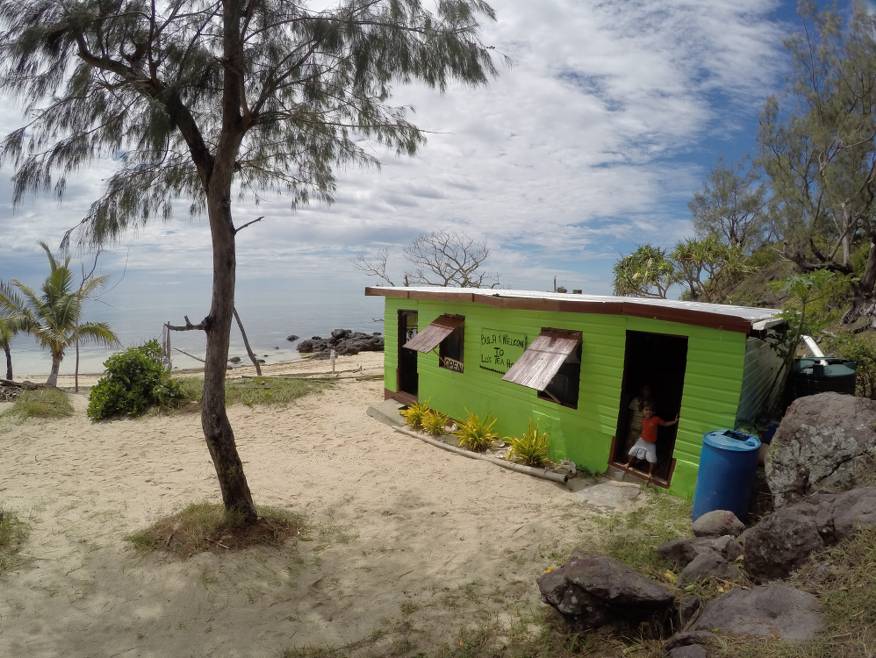 Come and meet Lo at her tea house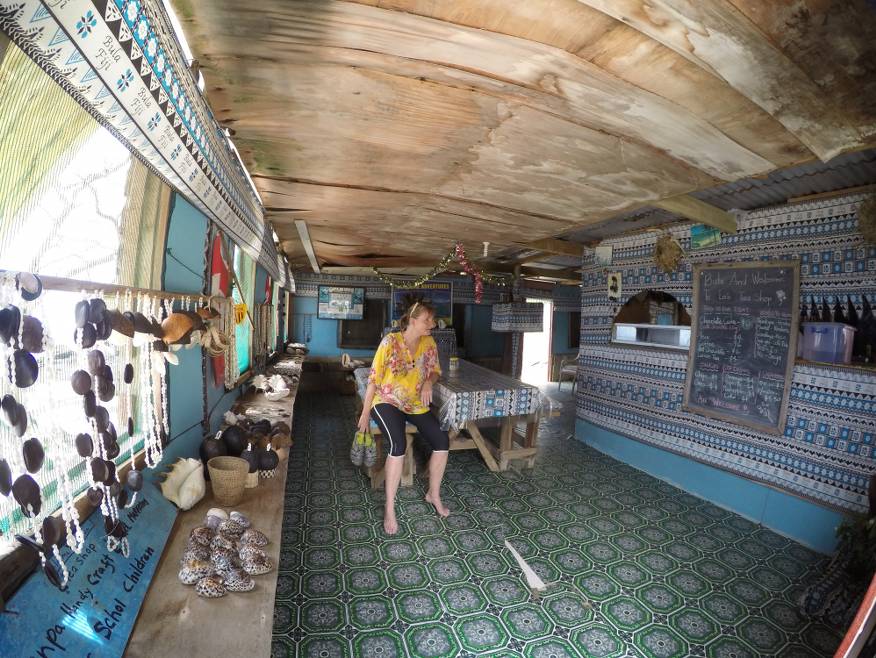 There's a few local handicrafts inside too
---
How to book
Depending on your needs it's best to get us to give you a quote first. Just click on the button to the right and we'll get right too it.

---
Map of Yasawa Island Accommodation
---
---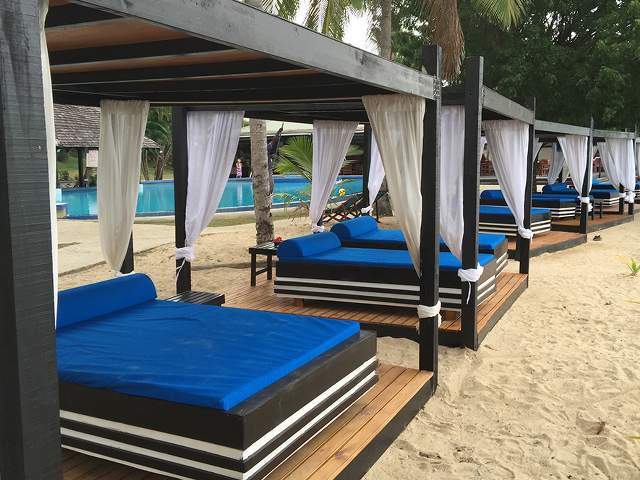 Lautoka / Vuda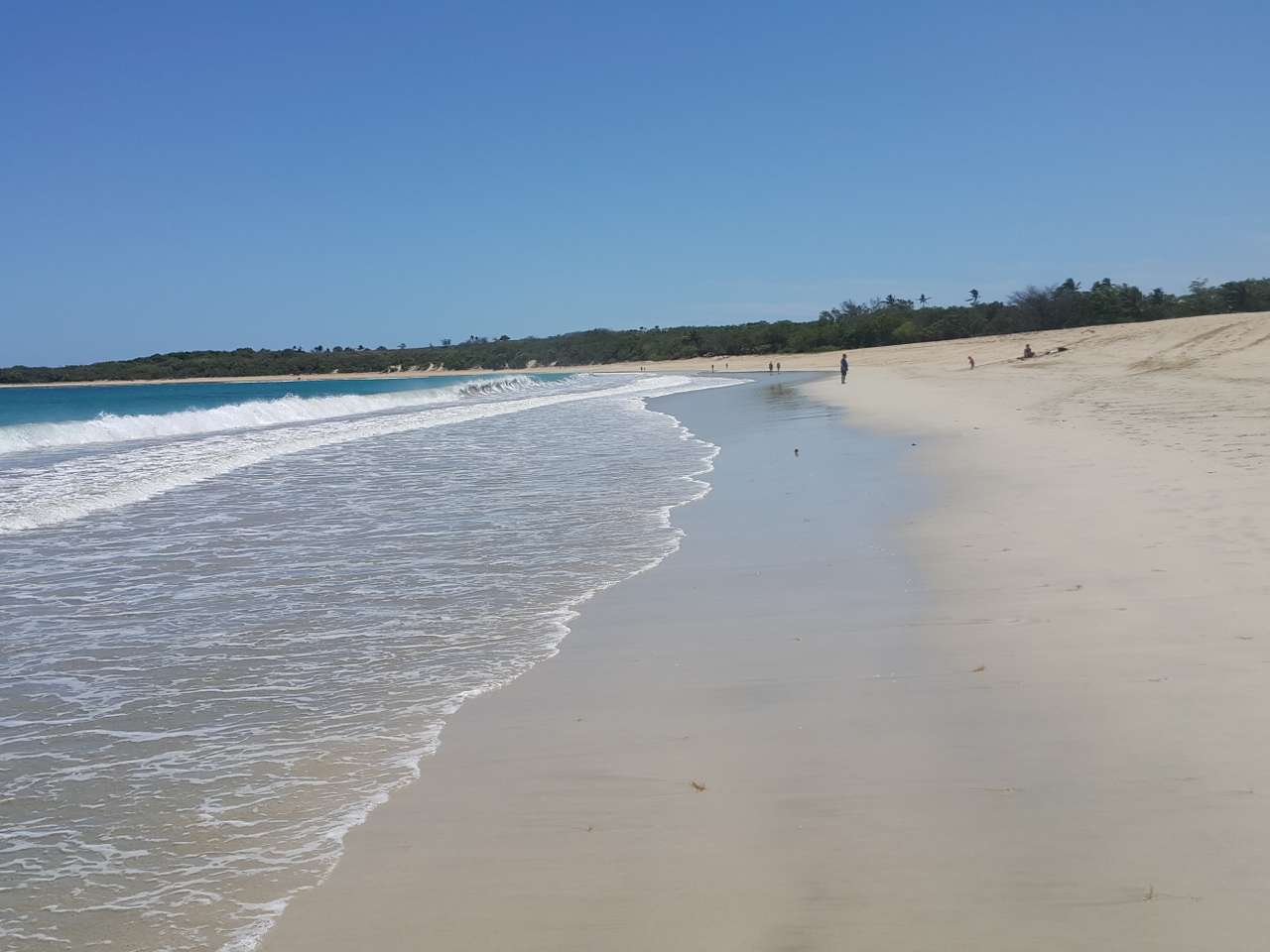 Natadola Beach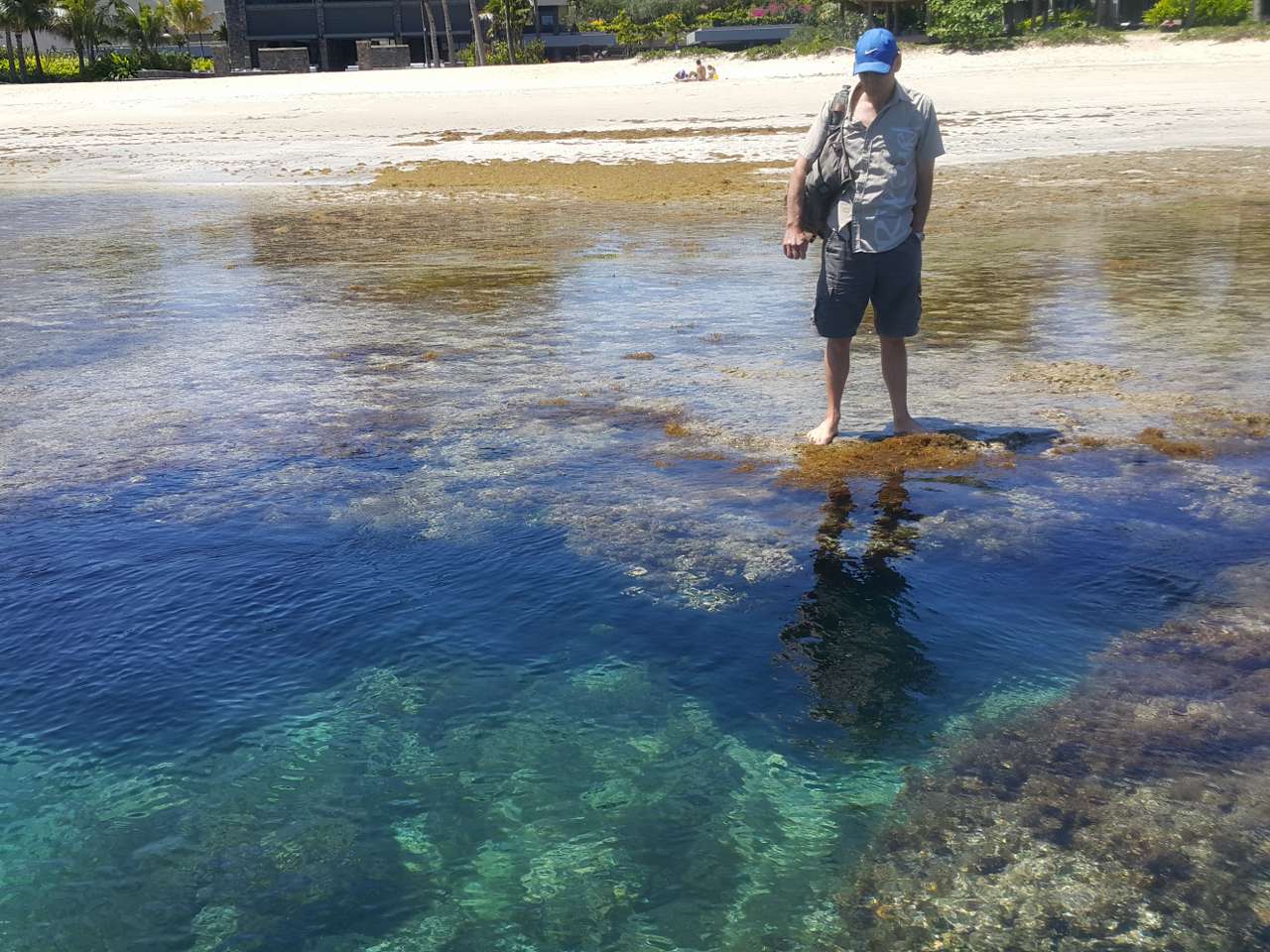 Holiday Rentals