Barefoot Kuata Budget Accommodation
We love Barefoot Kuata and have rated it on our own personal scale as one of the top 10 picks for budget accommodation in the islands. Located on Kuata Island, in the Yasawas, it's only a 2 hour boat ride on the Yasawa Flyer. Barefoot Kuata has 4 styles of accommodation, dorm, luxury dorm, beachfront bure & luxury bure. The resort is small with great facilities. For more info about the whole resort please go to the page on Barefoot Kuata Resort.
Beachfont Bures are well spaced.
Dorms at Barefoot Kuata
Located right on the beach the dorms here are pretty good. Kept well away from the rest of the resort just in case any backpackers start to get a bit noisy! At the moment there are two deluxe dorm tents but I think they were looking to add another one, plus the older standard dorm. There is a brand new shower and toilet block which is awesome. 
Standard dorm...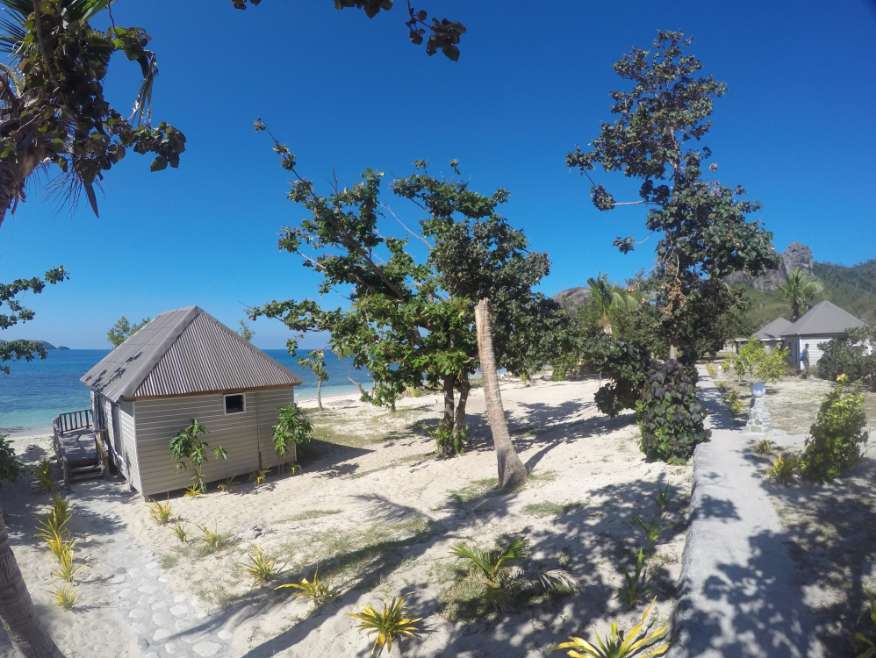 Standard Dorm not renovated, still on the beach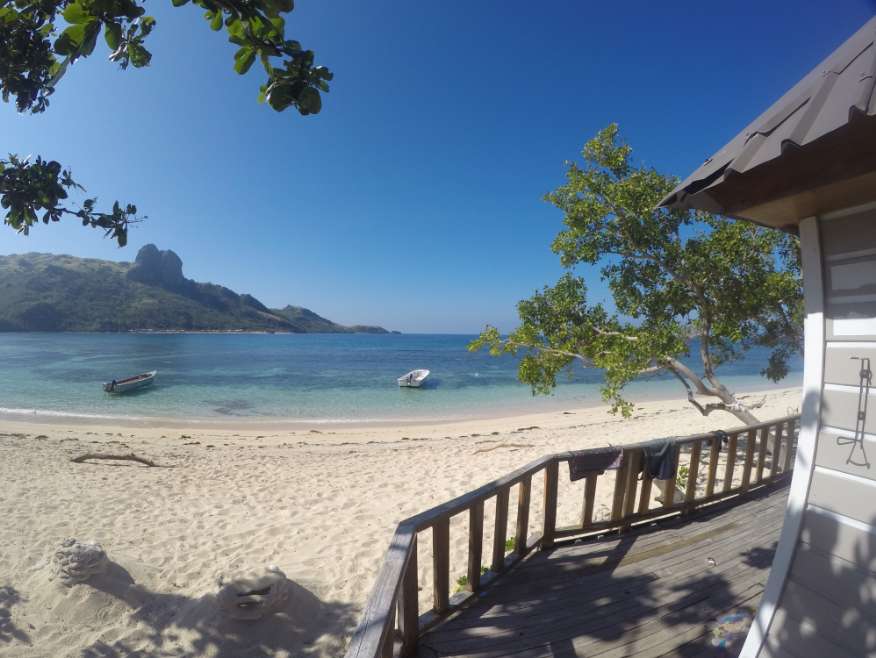 View from standard dorm
Standard dorm sleeps 8. Prices & booking at the bottom of this page.

Deluxe Dorm...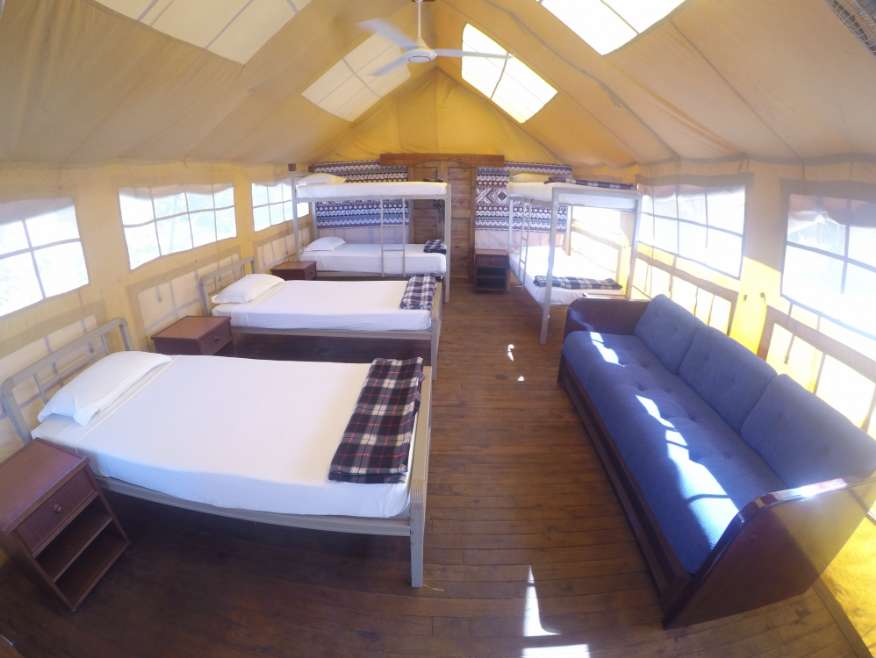 Inside the deluxe tent dorm
View from your dorm - wicked!
Deluxe dorm has been renovated and sleeps only 6 in a big tent right on the beach. Prices & booking at the bottom of this page.

Garden Deluxe en-suite bure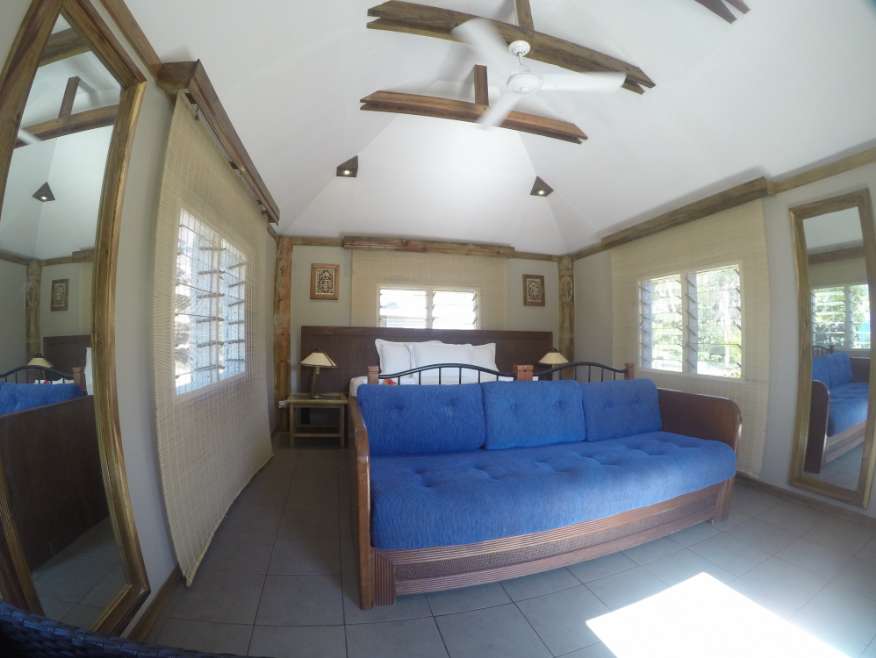 Only a few of these are available. Set back from the beach a bit, not quite so private with the walk way in front. Discounted prices & booking at the bottom of this page.
Beachfront Bure - Deluxe Safari en-suite bure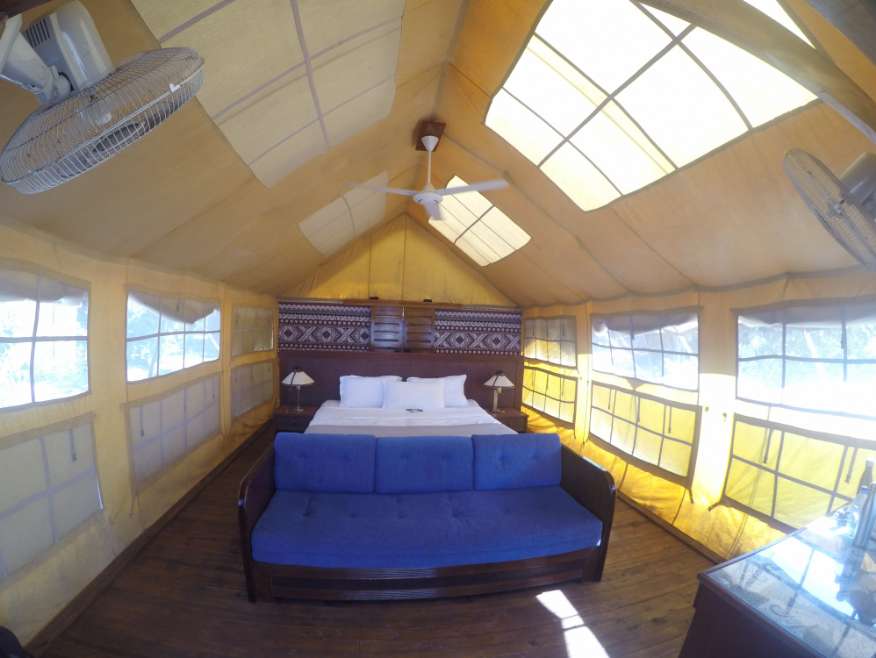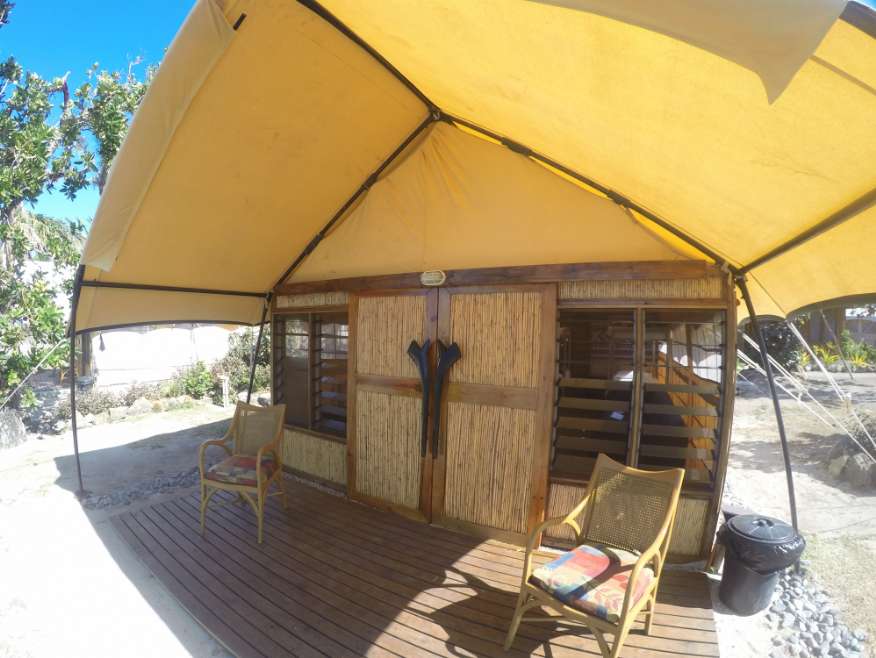 Great views, we think these are the best to stay in. Usually for couples but some have a bunk bed so you can sleep upto 5. Outdoor shower is great. 
---
Cheap holiday package at Barefoot Kuata...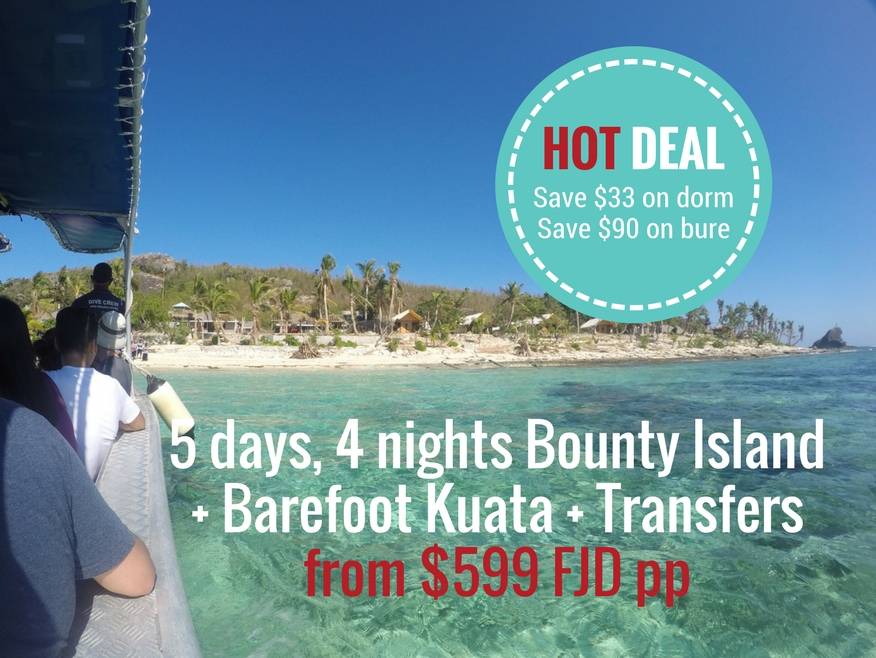 Book a package holiday now to Barefoot Kuata...
---
About the booking process...
We only take a small deposit now with full payment due before arrival.
As soon as you book we'll send you an "Order Pending" email to say we have received this. We then book your order (as fast as humanly possible), and send you a second "Order Confirmed" email with all the important details of your order. You'll need to print the second email out and bring it with you or be able to show it on a mobile phone.
There are no credit card fees or booking fees on your deposit with us.
Payment is secure, look for the green padlock in your browser bar on the order form.
Your credit card is stored in our booking systems secure vault and will automatically be deleted 30 days after travel. We do not have access to your credit card numbers.
Last minute bookings, please call us.
All prices include 25% Fiji Government taxes & levies (9% VAT + 10% Sales Turnover Tax + 6% Environmental Levy).
Cancellation Policy…
Cancellation fees apply on the total package price: • less than 7 days notice - 100% • less than 14 days notice - 50% • less than one months notice - 25%.
How to Cancel...
For all cancellations please contact us directly. We highly recommend you have travel insurance to cover any possible cancellation costs.
---
Map of Yasawa Island Resorts
If you click on the tiny box with the little arrow next to the works "Map of Fiji" it will expand and give you more options for viewing other places and things around Fiji.
---