South Sea Island Accommodation - worth staying a night
South Sea Island is really really small, unless you're doing a lot of snorkelling, swimming or kayaking there really isn't much else to do, mind you the snorkelling and swimming is really awesome. Only dorm accommodation is available. This is a private island owned by South Sea Cruises.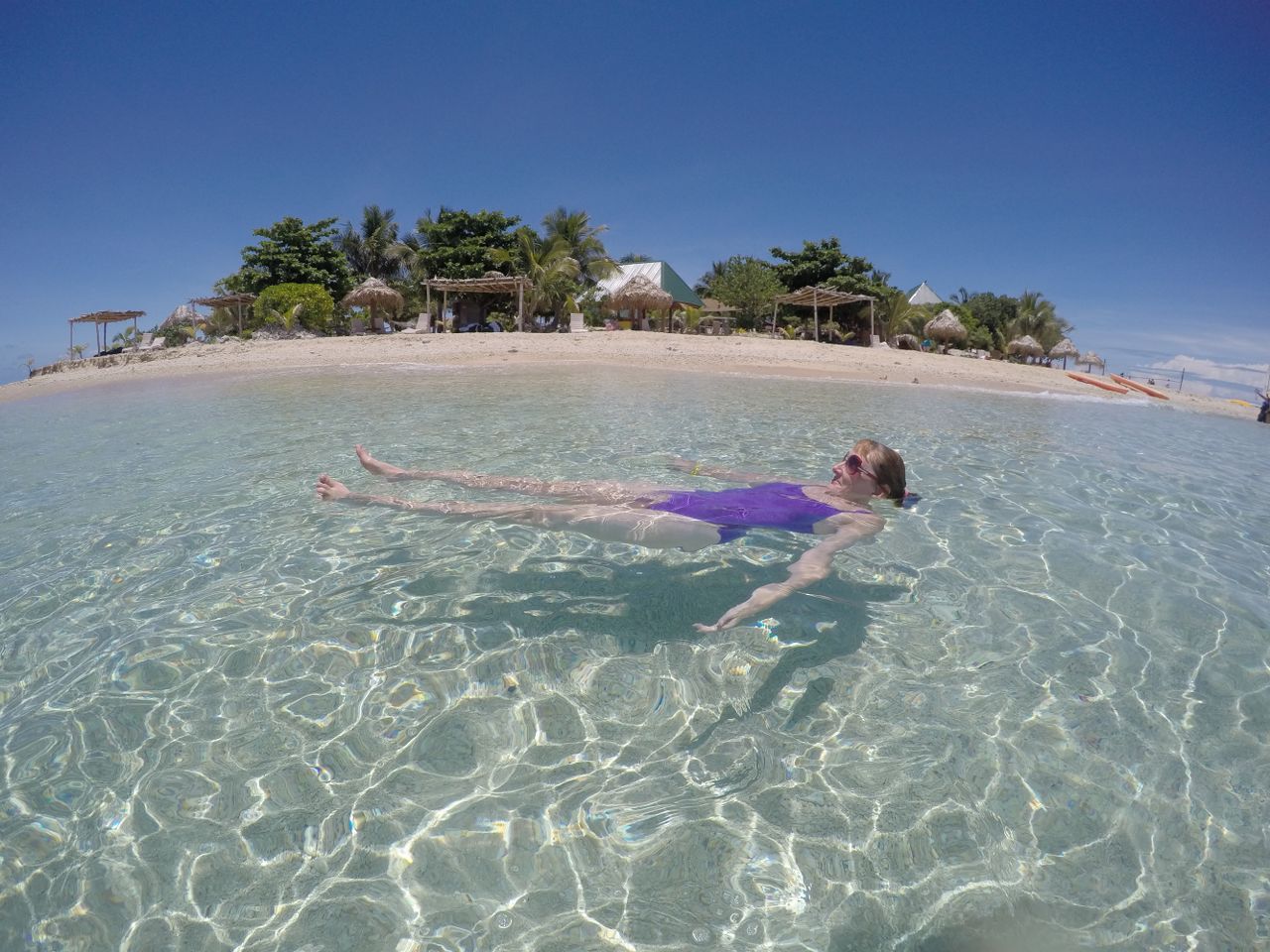 This is me relaxing in the stunning clear warm water at South Sea Island
Best Feature: Close proximity to Denarau at a short 30min boat trip, awesome snorkelling and swimming.
South Sea Island is a very small tropical Island, it measures 136 X 67 Meters; to walk around the whole Island is only 380 Meters.  A short distance of 11.2 Km from Denarau and 7.5 Km from the closest point on the main land, what I like about South Sea Island is the boat ride is a short 25 minutes if all goes well. You can stay on the Island in the backpacker accommodation. I stuck my head in for a look see and It was clean and tidy. 
Getting off the boat at South Sea Island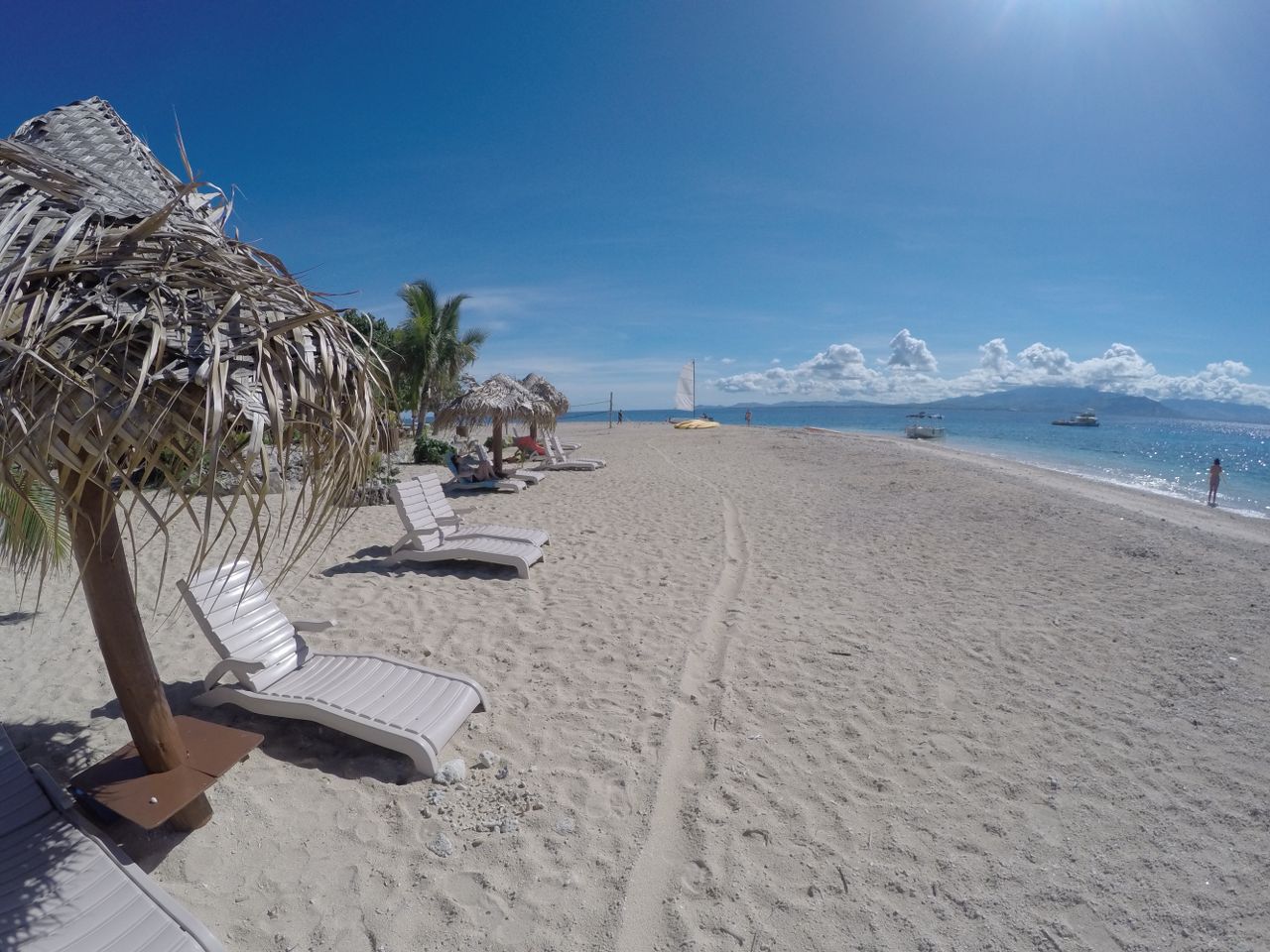 The beach is awesome
About the Island 
The beach is made up of dead coral so walking around bare footed can be a bit painful, open toe sandals work well. All the drinking water is through a desalination plant, very expensive to run and the power for your cold beer is by a generator. The toilets are septic tank.

Checking in at Denarau is at 0900H and the boat left at 0930H. You are the first stop for the day so don't try and catch up on a few ZZZ.
South Sea Island has a good tropical feeling, the trees are large this give you great shade all day long so you don't have to keep moving around to follow the shade and the colourful flowers just round it off. The beach loungers and bures are a good size to protect you from the hot sun.
If you just want to visit South Sea Island on a day trip there are plenty to choose from on our page about Day Trips to South Sea Island or you can read our review on the full day trip we did.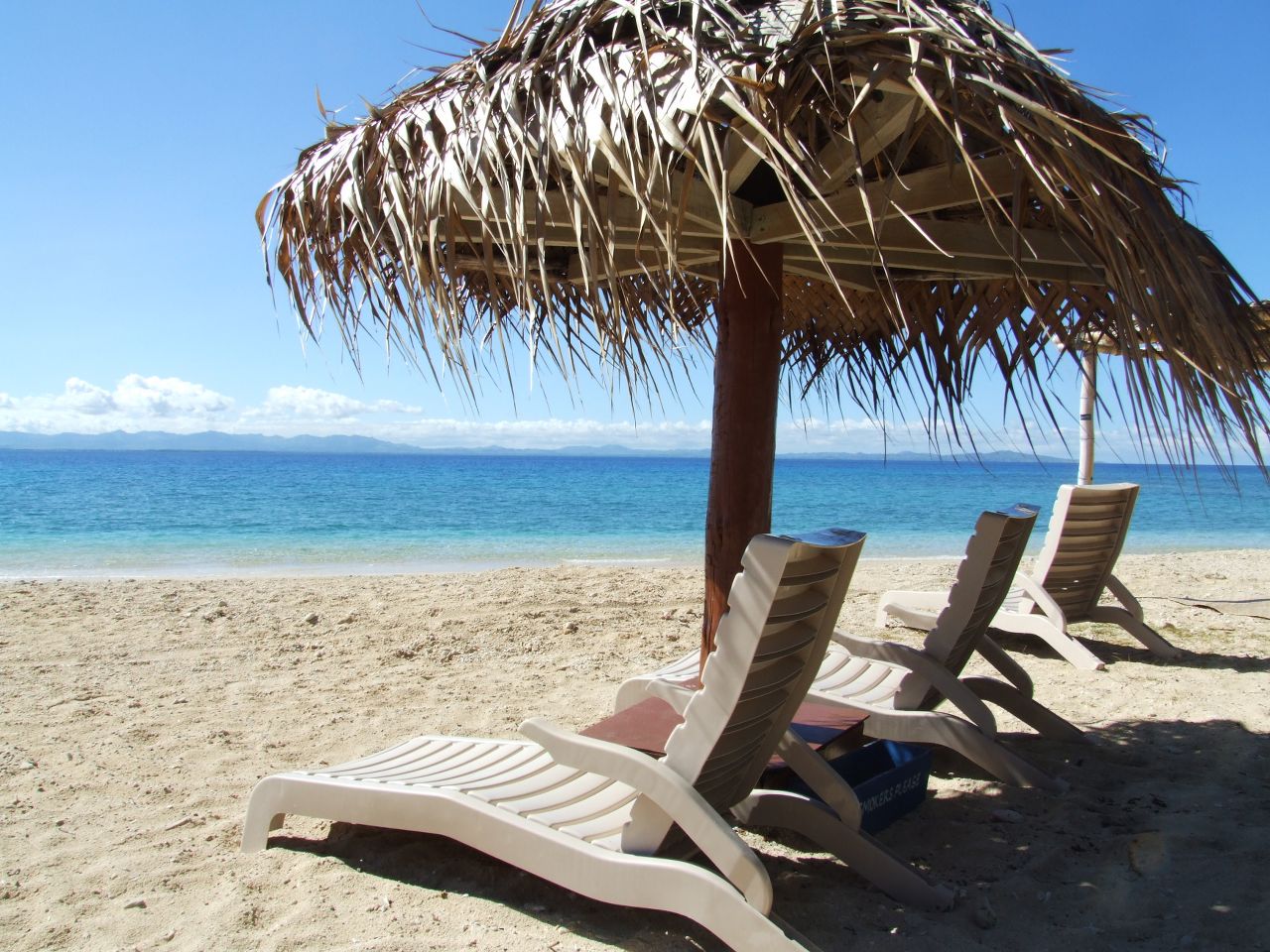 This one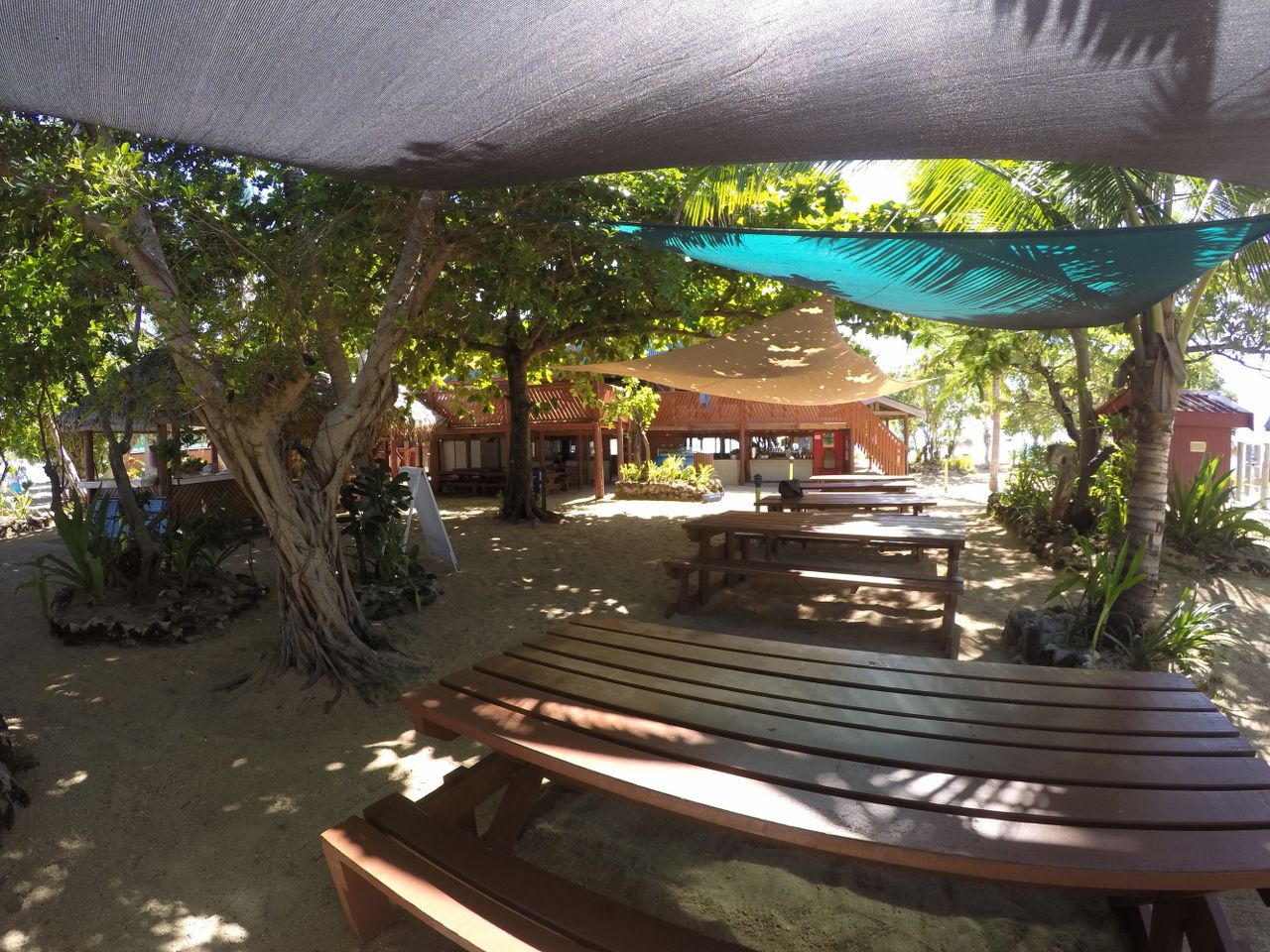 Main seating area
The wind usually picks up in the afternoon so snorkel on the Eastern side of the Island you get the calmer water, then finish the day off with a fresh water shower before changing and enjoyed a cold beer.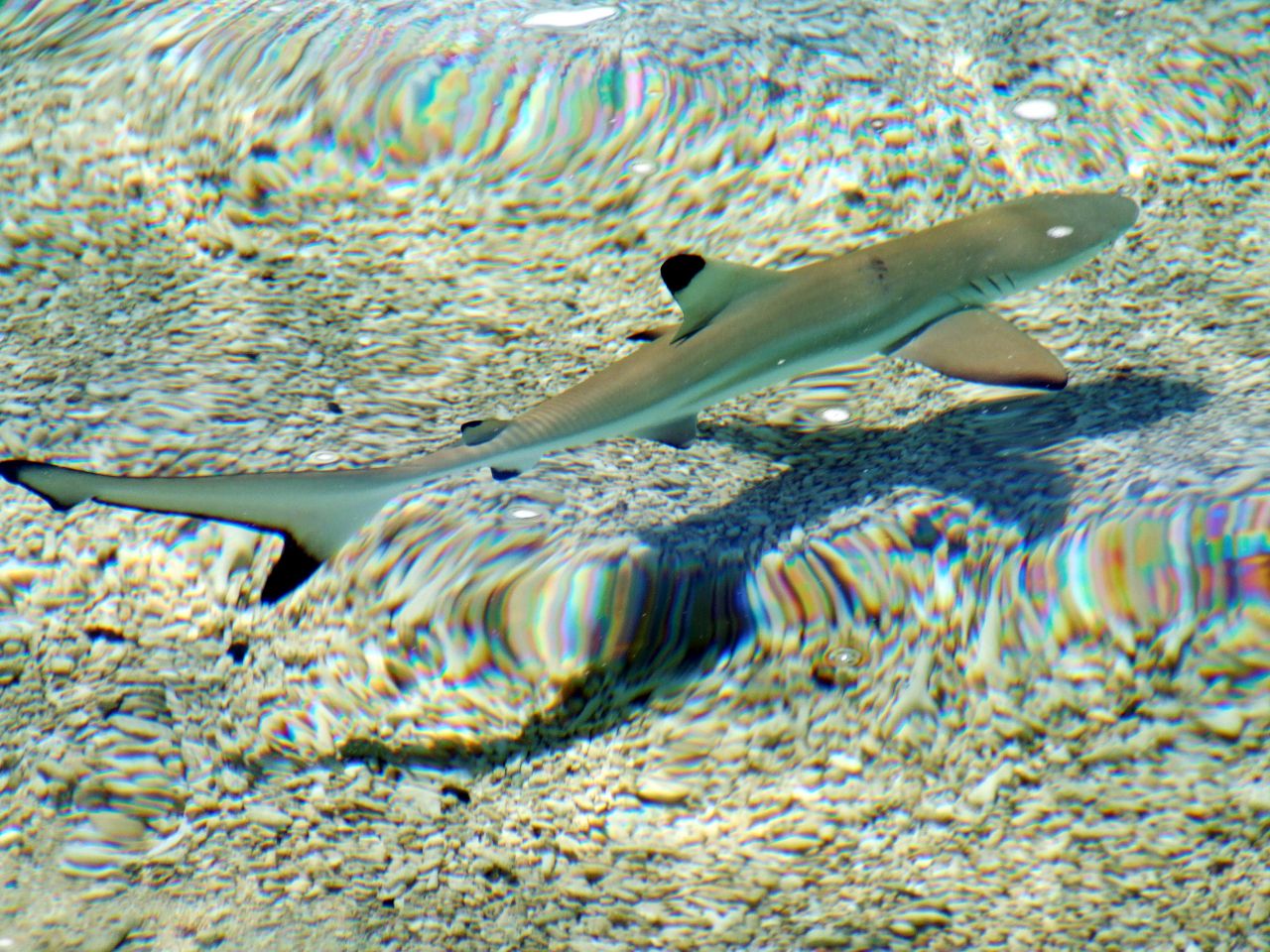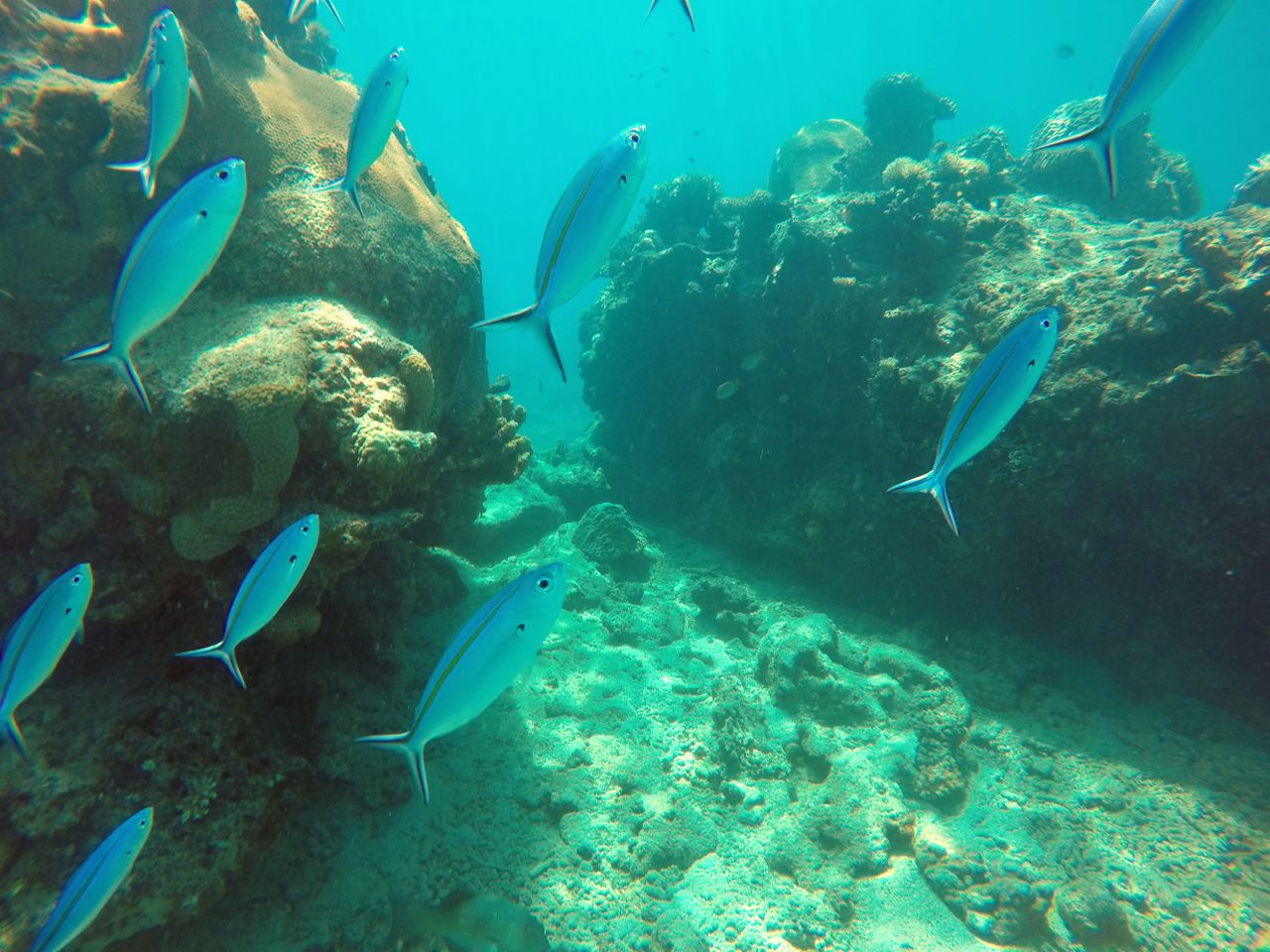 Overnight Stays
You need to be aware that there is only dorm accommodation here... one 32 bed dorm on the 2nd floor above the restaurant. So this is not suitable for families, backpackers only. If you're staying over night you end up leaving the Island late in the afternoon the next day so you get two days for the price of one.
South Sea Island dorm accommodation is pretty good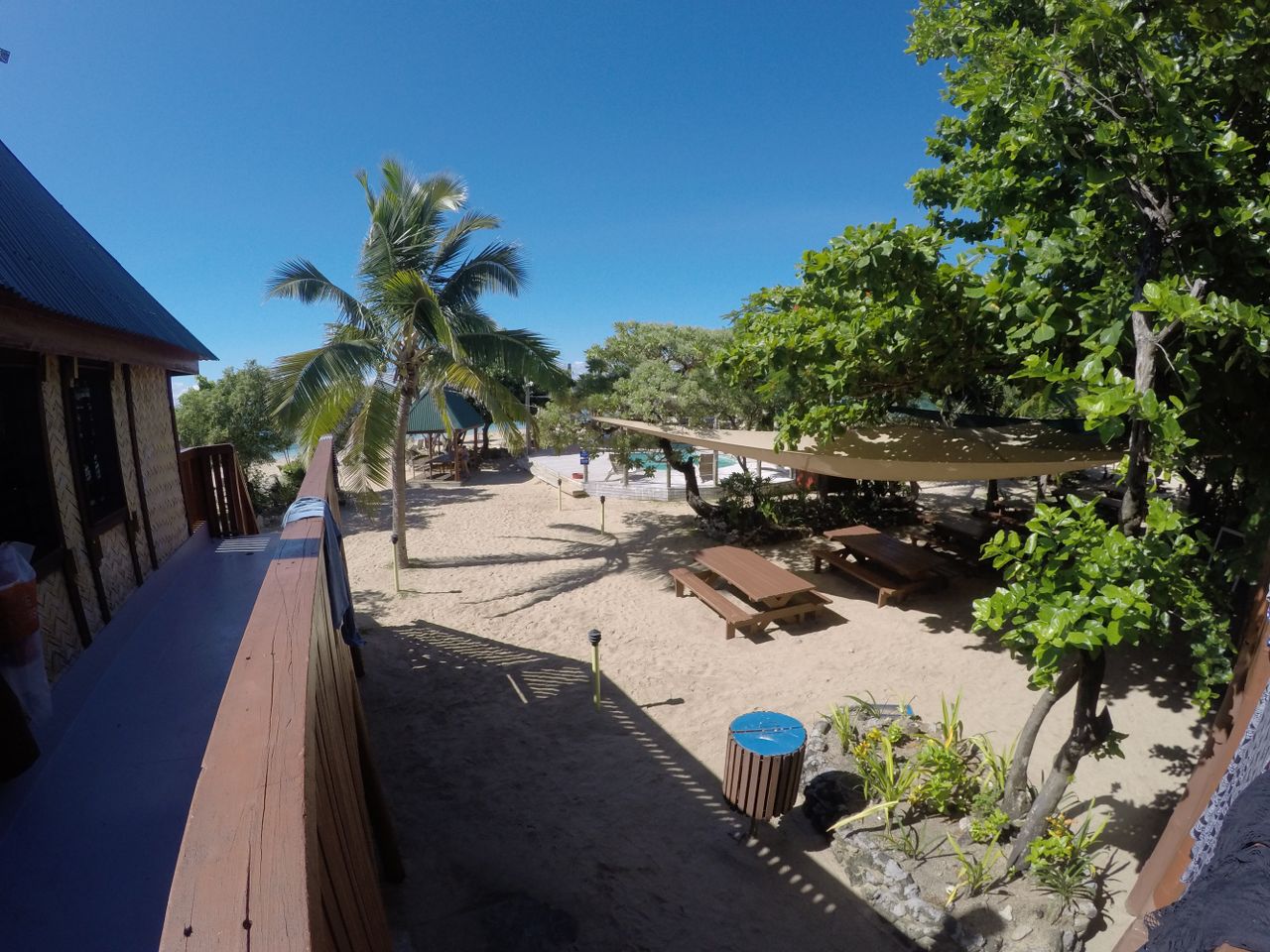 View from the dorm
Book your stay at South Sea Island - Price includes all meals!
---
About the booking process...
We only take a small deposit now with full payment due before arrival.
As soon as you book we'll send you an "Order Pending" email to say we have received this. We then book your order (as fast as humanly possible), and send you a second "Order Confirmed" email with all the important details of your order. You'll need to print the second email out and bring it with you or be able to show it on a mobile phone.
There are no credit card fees or booking fees on your deposit with us.
Payment is secure, look for the green padlock in your browser bar on the order form.
Your credit card is stored in our booking systems secure vault and will automatically be deleted 30 days after travel. We do not have access to your credit card numbers.
Last minute bookings, please call us.
All prices include 25% Fiji Government taxes & levies (9% VAT + 10% Sales Turnover Tax + 6% Environmental Levy).
Cancellation/No Shows...
You agree to notify Fiji Budget Vacations by email of any cancellation. Cancellation within 7 days of arrival will be subject to a cancellation fee equal to one night's accommodation plus VAT & STT & EL at the applicable nightly rates plus 10% on the deposit paid.During peak season Christmas/New Year (24 December 16– 10 January 17) , Easter (01 April/21 April 16), School Holidays (14 June -31 Jul 16) (14 Sept – 10 Oct 16) 
Cancellations within 14 days of arrival will be subject to a cancellation fee equal to two night's accommodation plus VAT & STT & EL at the applicable nightly rate plus 10% on the deposit paid.Cancellations within 48 hours of scheduled arrival and all no-shows will be charged for a full stay plus VAT & STT & EL.
Guests that no-show and check in after their scheduled arrival date will be charged accommodation plus VAT & STT & EL for all nights the room was booked but not occupied
How to Cancel...
For all cancellations please contact us directly. We highly recommend you have travel insurance to cover any possible cancellation costs.
---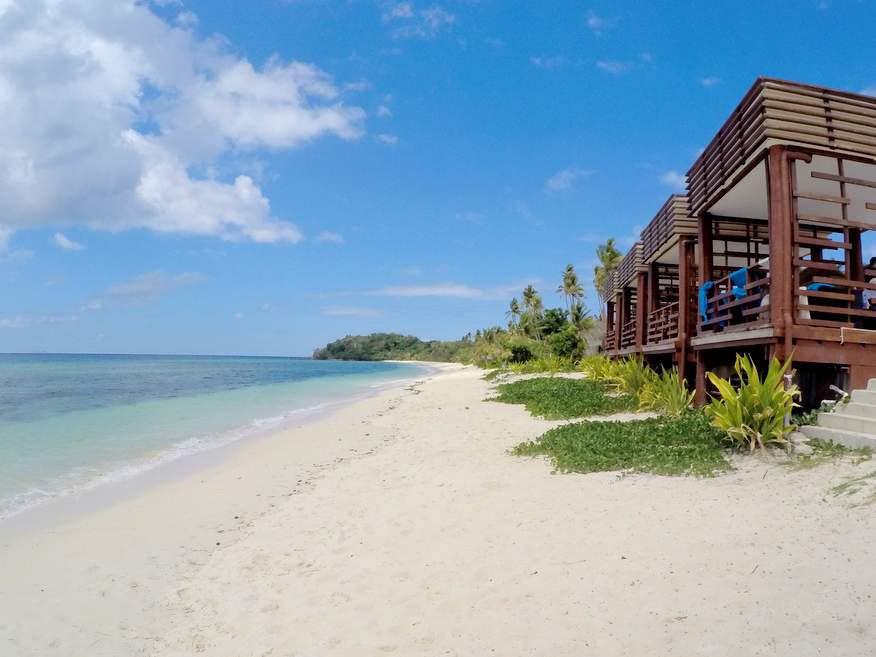 Mana Island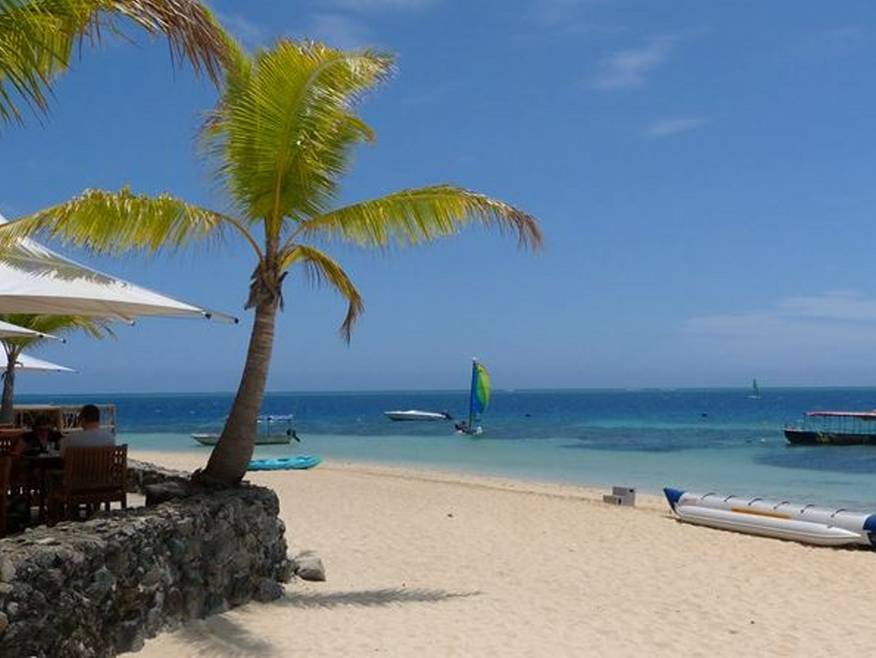 Castaway Island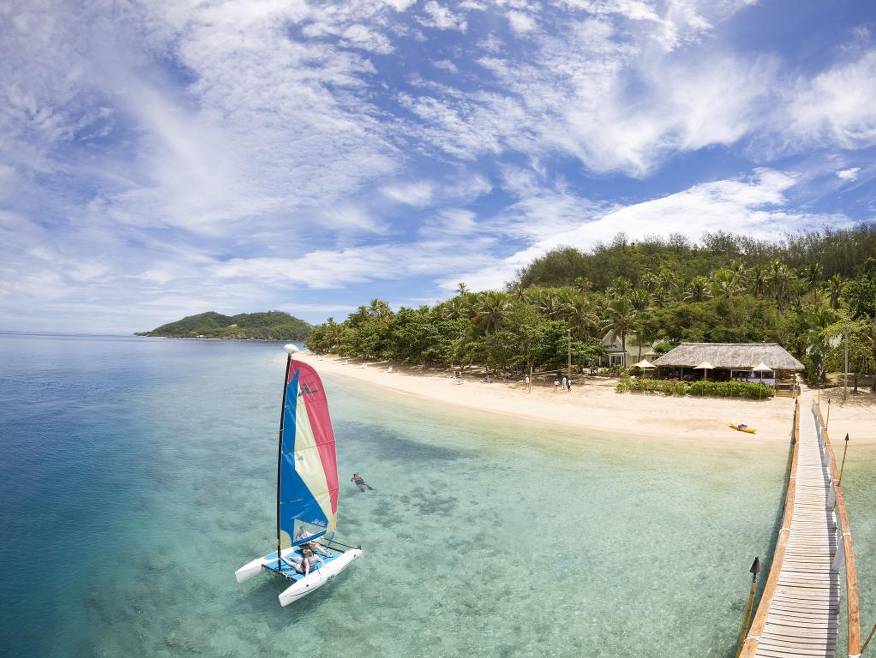 Malolo Island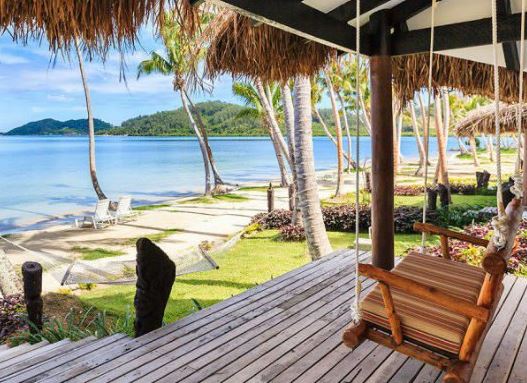 Tropica Resort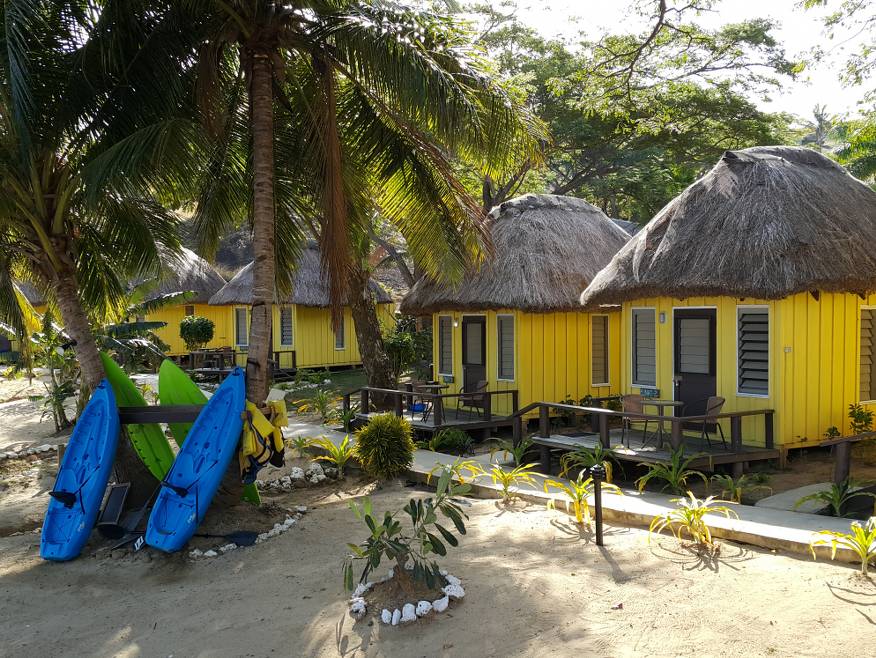 Funky Fish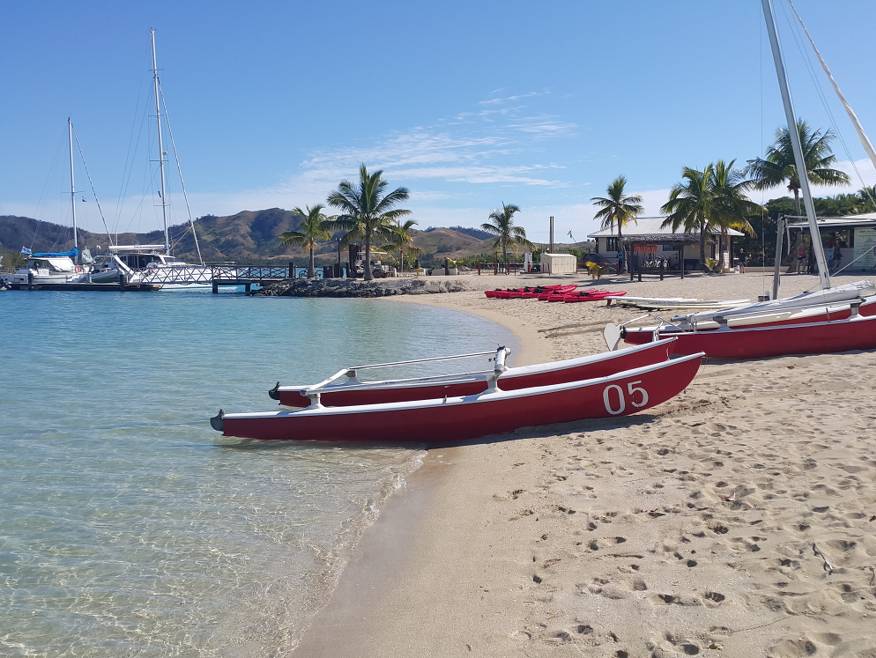 Musket Cove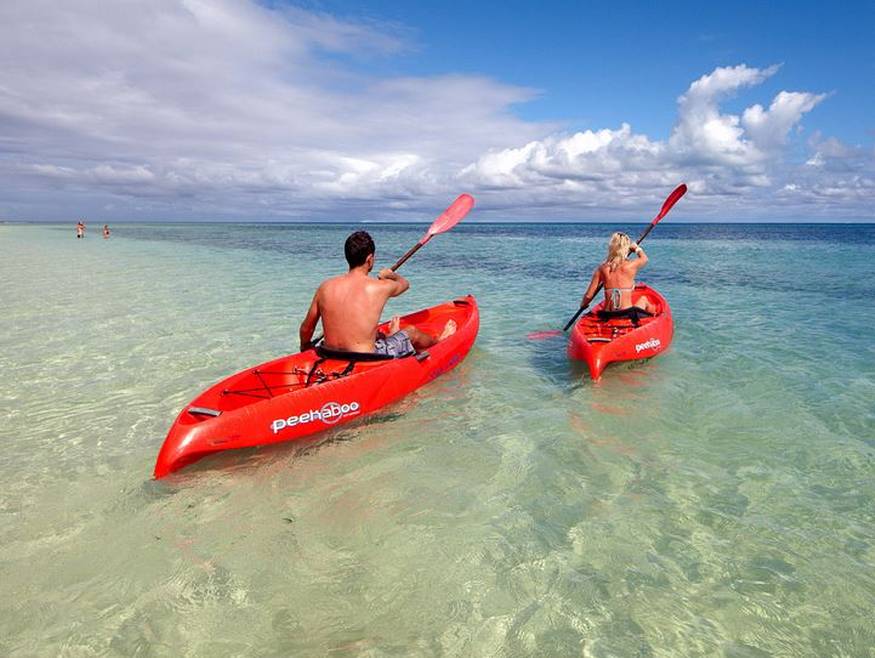 Lomani Resort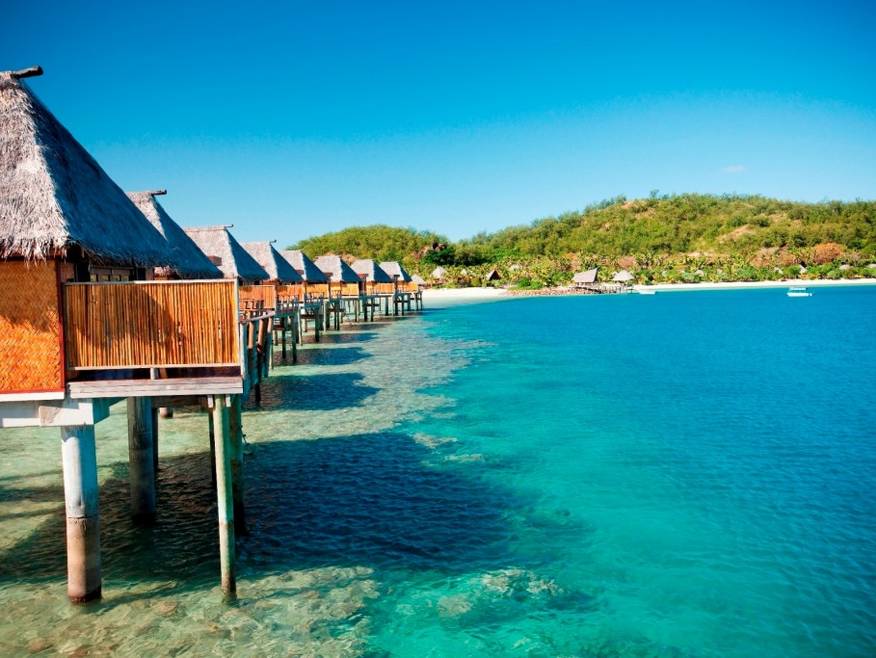 Likuliku Resort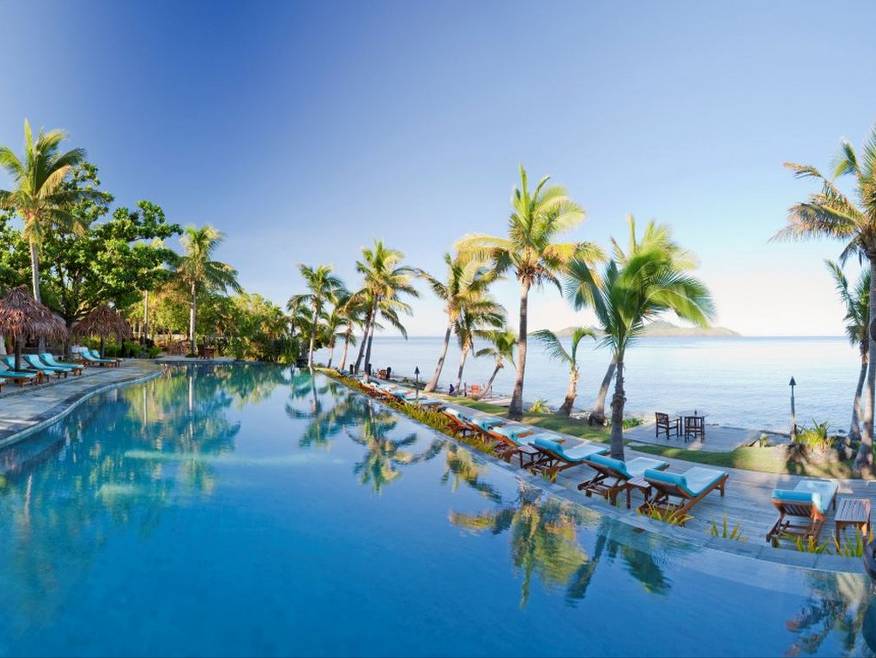 Tokoriki Resort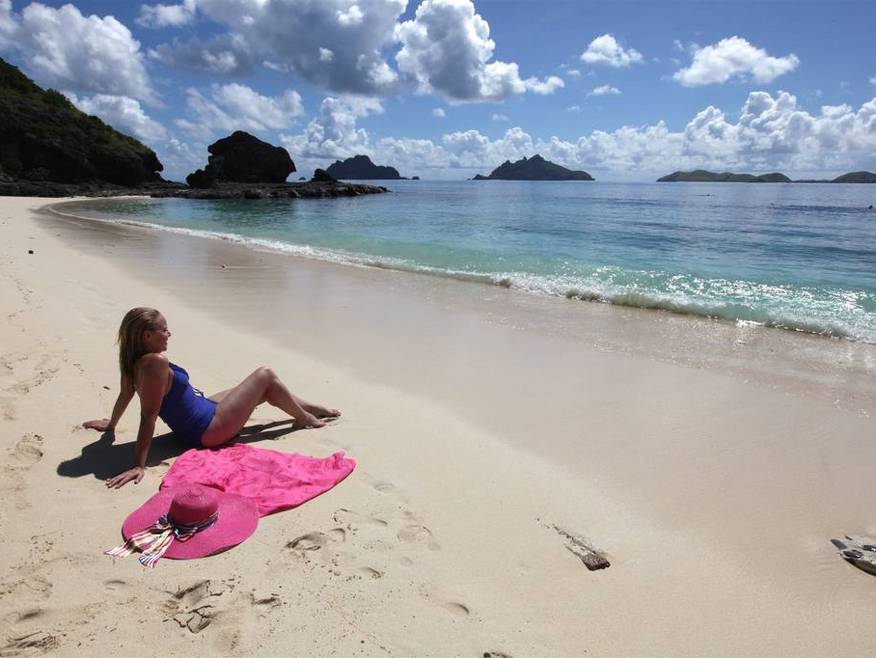 Matamanoa Island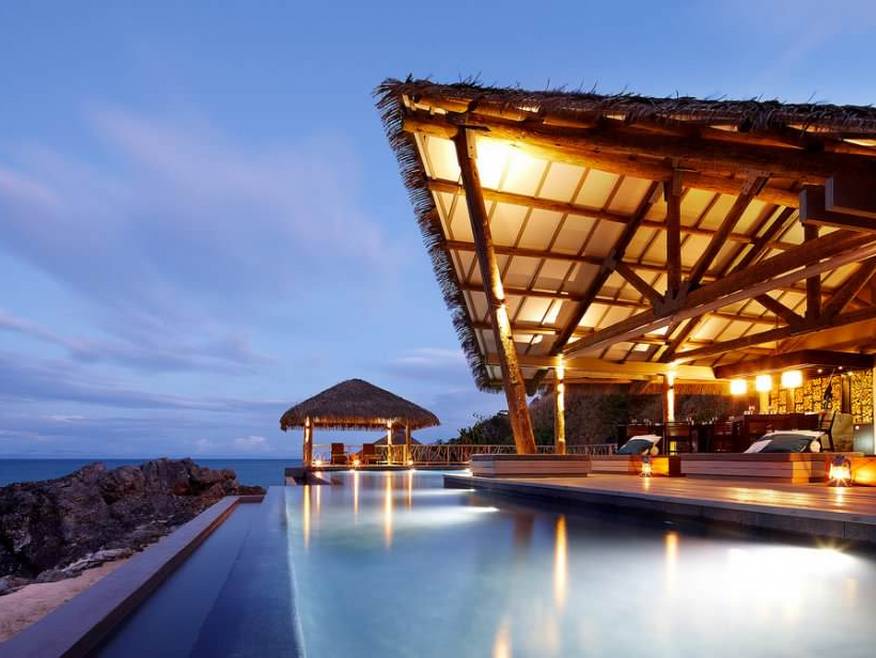 Tadrai Island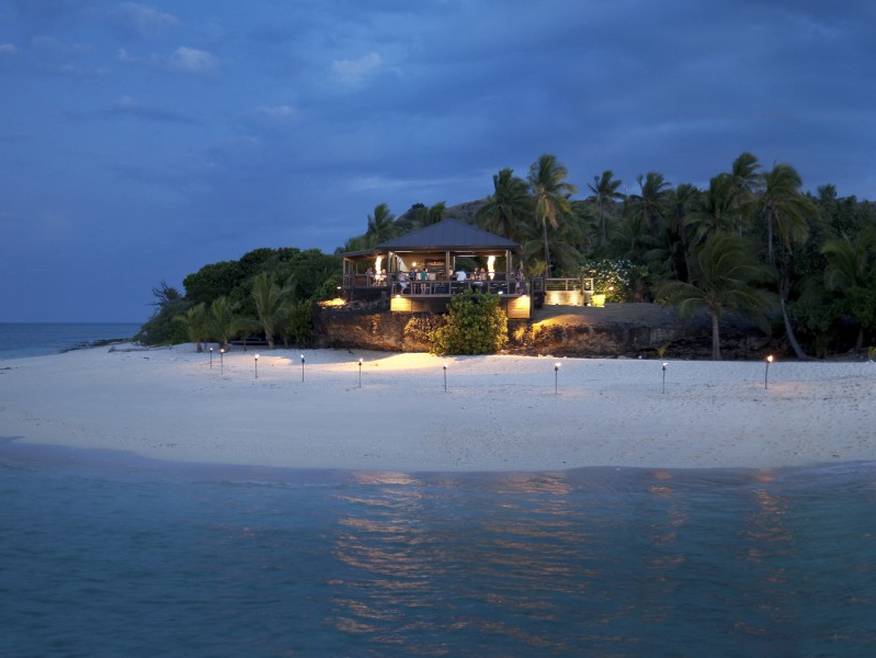 Vomo Island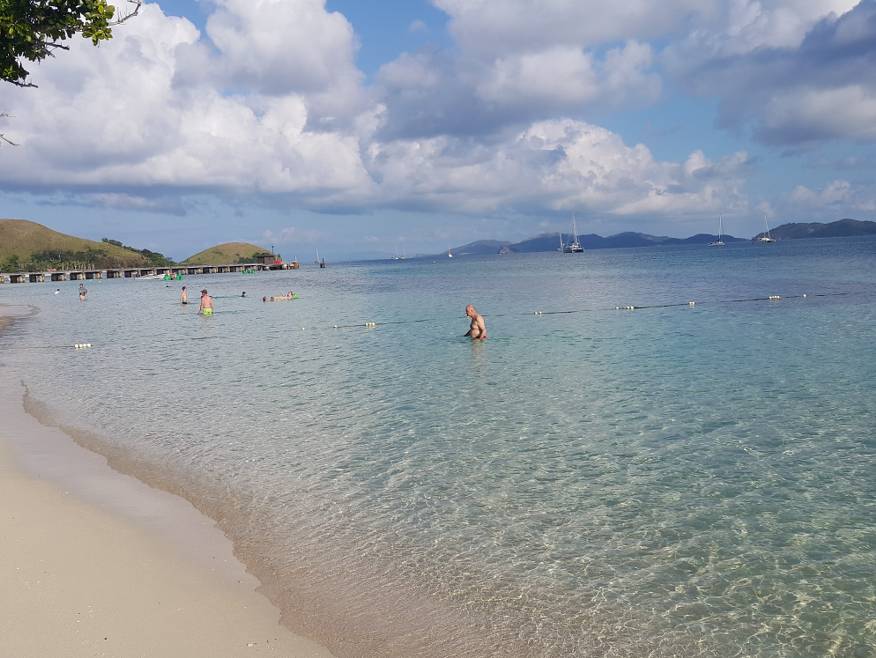 Mana Lagoon
Map of Mamanuca Islands & Resorts
---