Ancient Village Fort & Valley of a Thousand Hills 4 to 5 hour tour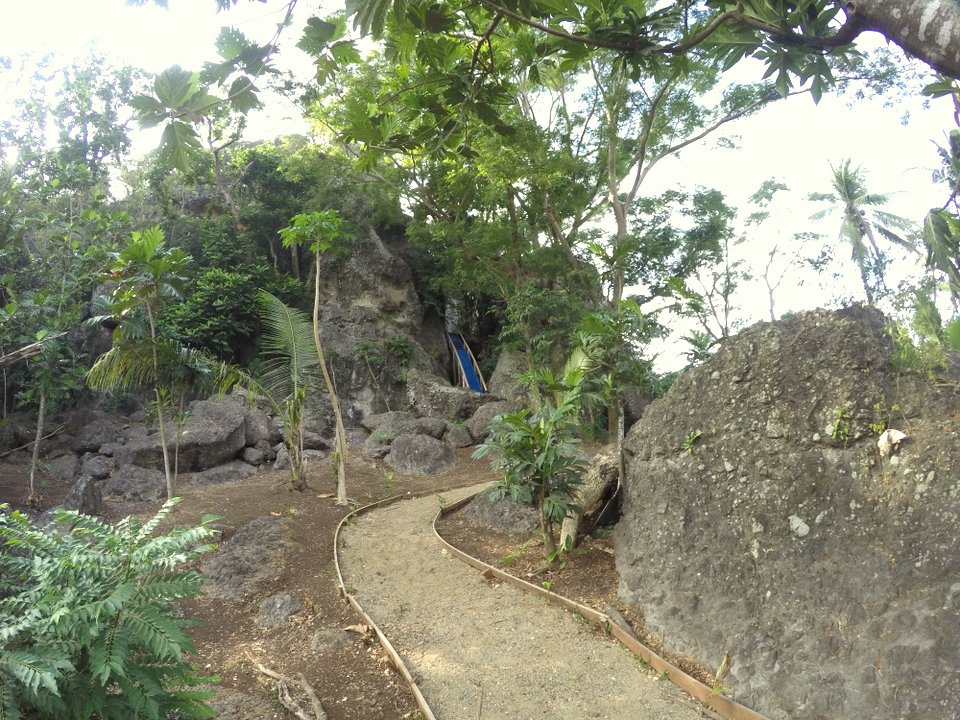 Walkway to the fortress
28 May 2016 - Today we're off to see what the brand new tour by Great Sights Fiji called Valley of a Thousand Hills is all about, here's our report.
8.45 am.  Another perfect day in Fiji, what else would you expect. We climbed into a comfortable Toyota 4X4 and drove North past Sabeto Mountain and out to a high point at Vuda point for five minutes to look out over Nadi bay. Then we doubled back to Nadi and drove through Viseisei village.
Our driver / guide needed more training; we had to ask him questions right through the day which was annoying. We know after living in Nadi for the last two years he missed out a few interesting bits of information on Nadi.  The other two guides in our little party seemed much more knowledgeable.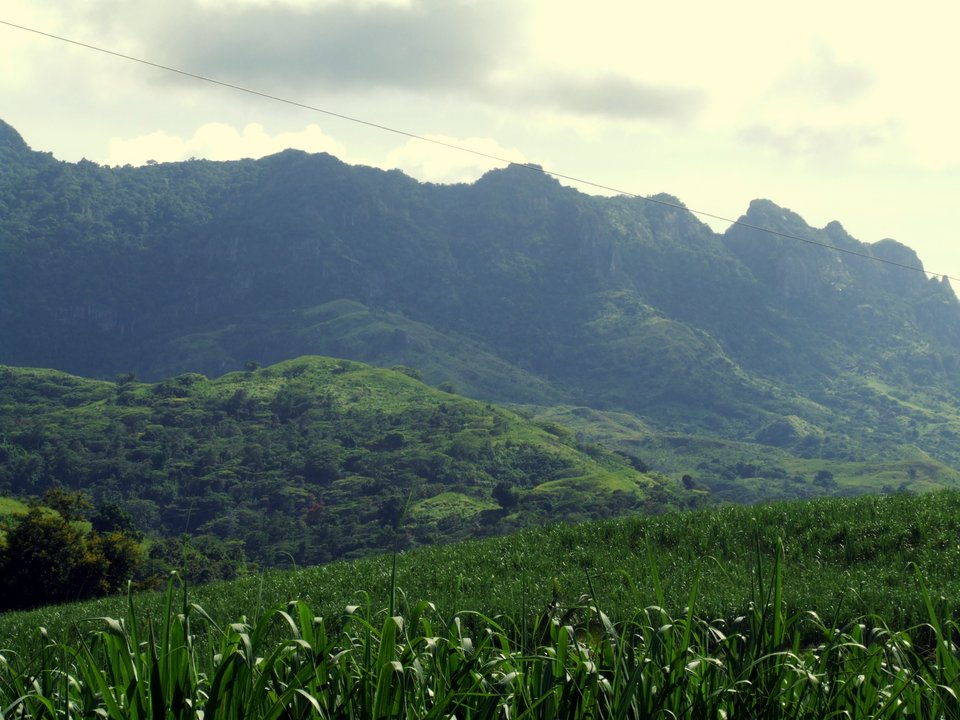 Sabeto Mountain, The Sleeping Giant
The next stop was the highlight for the day.  It was just a 500m drive off the Nadi Highway.  We pulled in alongside a house which was built in the shadow of this massive rock formation, which turns out to be Fiji's first Impregnable fortress, Koro Makawa.
Koro Makawa is said to be the very first village in Fiji around 1,500 years ago. The manager, Joe, explained to us how the first Fijian came from the Blue Nile in Africa and how the chiefs four sons walked the length of Fiji looking for new land to settle.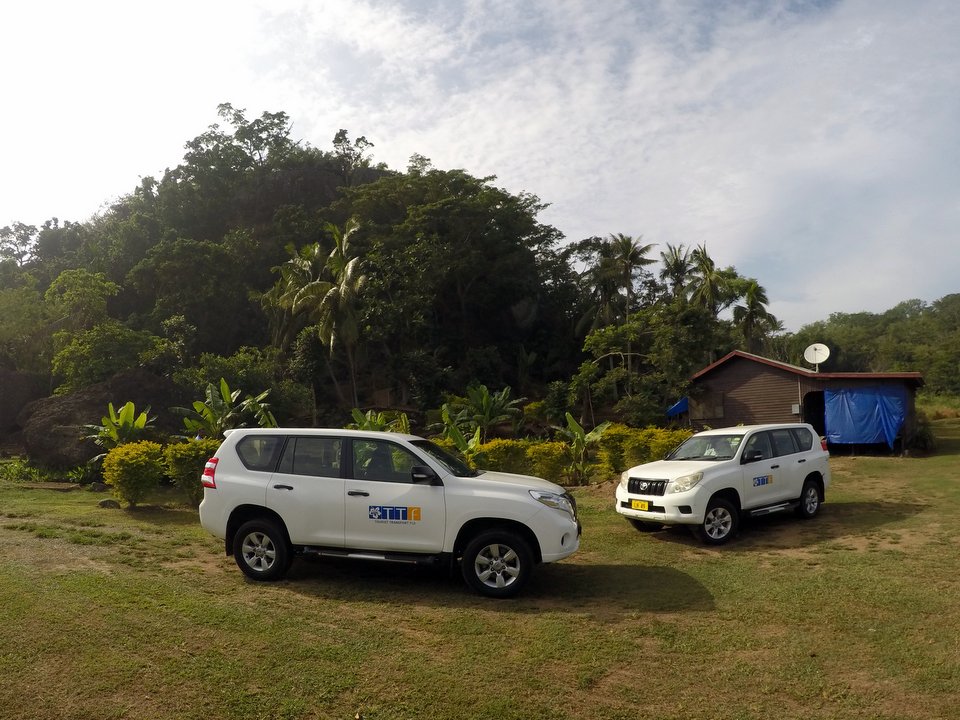 Joe cleared up a point I had about how the Fijian's cooked their food. Joe is saying that they cooked in clay pots which they brought over with them from Africa and only cooked in bamboo when caught short. And how the stone oven was used to cook the enemy, I will let Joe tell you that interesting story. He had a very interesting display of old pots fragments you can look at and touch.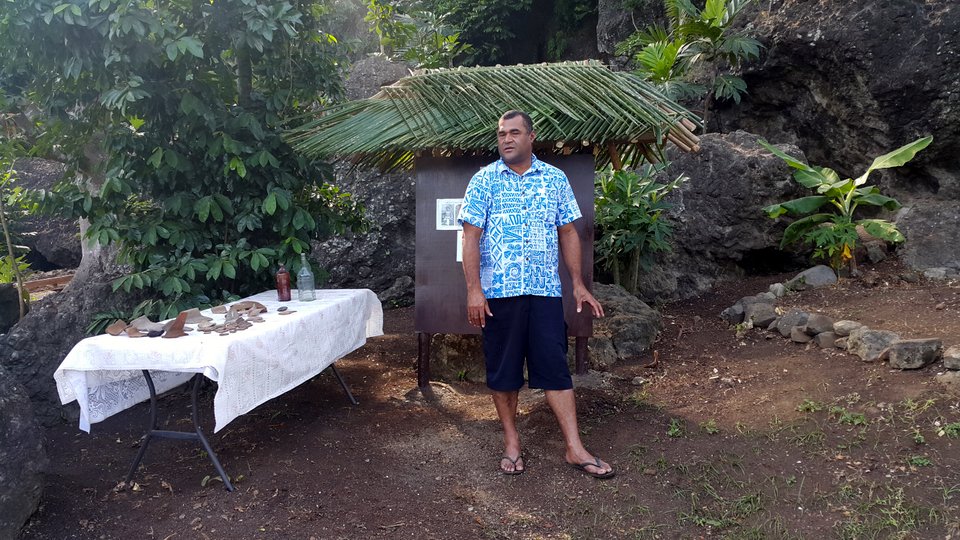 Joe can tell you all you need to know about Fiji.
So to clear up any questions you have on the history of Fiji you have to make this tour your first port of call when you arrive in Nadi. Koro Makawa is a short twenty minute drive from Nadi. 
As for the rock fortress, it is impregnable. There are only three extremely narrow and steep ways to climb to the first level. At the last entrance to the top of the fortress a hand full of warriors could defend off a hundred enemy at ease. The only problem I could see is that the enemy could camp around the base of the fortress and stave them out, there is always one pit fall.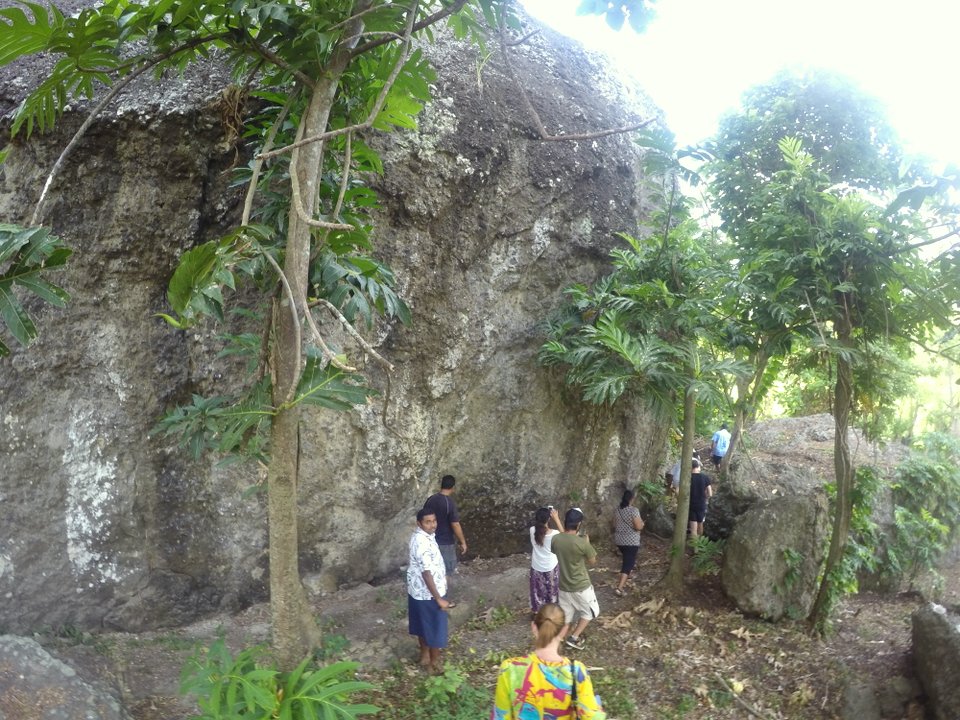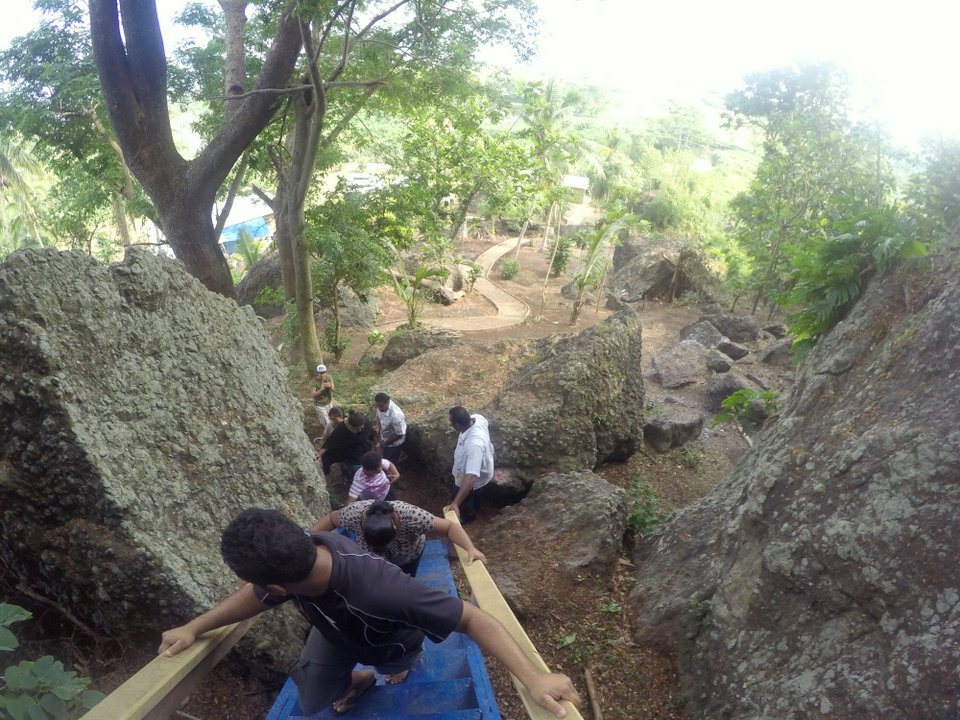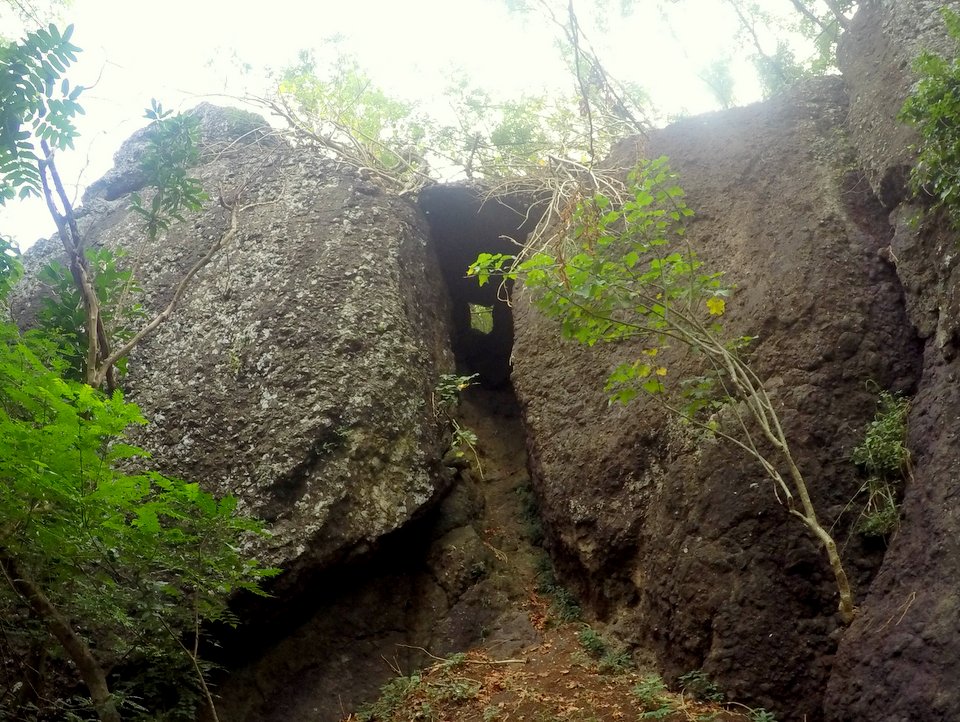 From Koro Makawa  we drove up to the Nausori Highlands lookout. At 418m above sea level you can look down to Nadi town 14 km to the west as the crow fly's and 74km out to the beautiful Yasawa Islands. If you are lucky you might see the resort where you are booked into for the next couple days.  Standing at Nausori Highlands lookout you will get a good understanding of how Nadi is set out, i.e. where Port Denarau, Nadi Airport, the sleeping Giant, Lautoka and the Yasawa Islands are.  
Looking up to Nausori highlands lookouts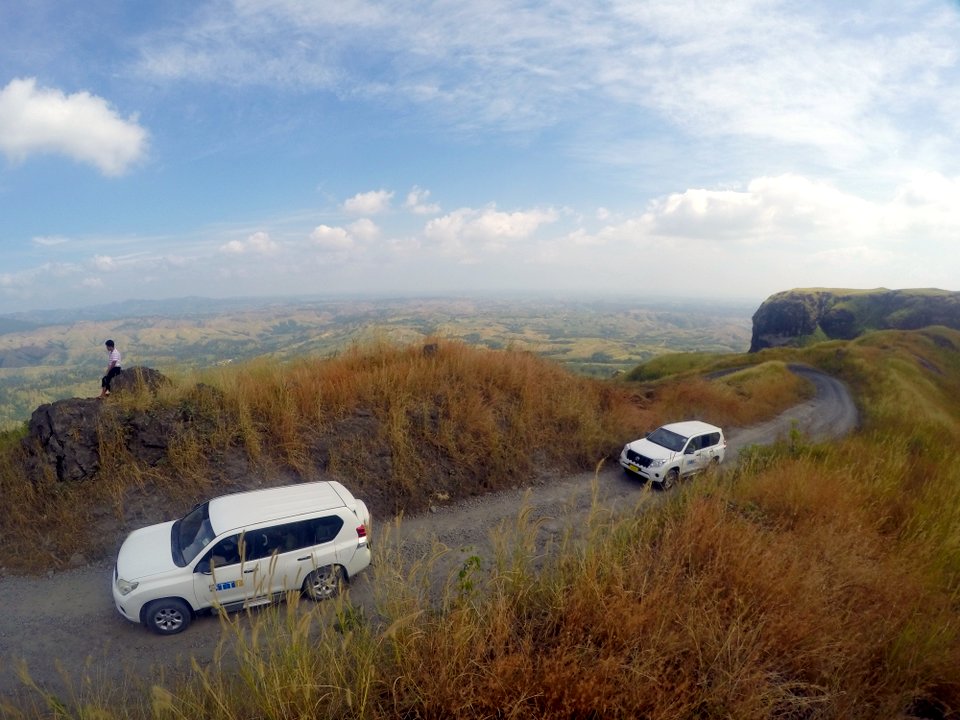 Looking out to Nadi and the Yasawa Islands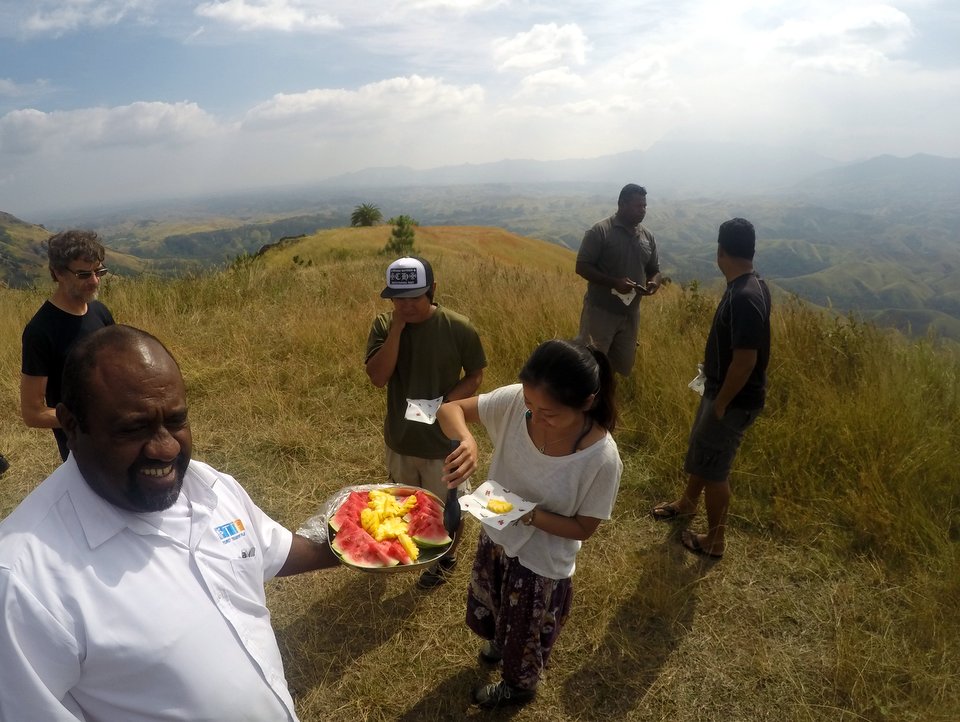 When you leave the Nadi back road and drive up to the Nausori Highlands lookout you can say good bye to the sealed road, and say Hi to rocky, dusty and winding dirt roads of Fiji.  This is where you can be thankful you are sitting in a comfortable Toyota 4x4 and not some cheep rusty van with no A/C.
My main concern with this trip was the ride back to Nadi.  The driver was in such a hurry to clock off for the day and go home, he was foot to the floor, otherwise it was a good day out.
Pros and cons...

Transfer: New comfortable Toyota 4X4
Driver/ guide: Not very informative. His driving was too fast on the down hill return.
Koro Makawa: Work in progress, should be finished in 4-6 weeks but outstanding
Nausori Highlands: Fantastic views on a clear day. We struck a hazy day. 
Refreshments: Fresh fruit and a cold bottle water. 
Value for money: Yes  
Would we go again: Yes

book this tour here...