Castaway Island (Qalito)
Before we say anything else, let's make one thing perfectly clear. Castaway island is not the setting for Tom Hanks movie of the same name. Yes, the movie was filmed in this general location, but not here. It was actually filmed on the island of Monuriki. Okay, now that's settled, let's move on ;-)
Billed as a four star, the Castaway resort has possibly slipped a little since it's heydays back in the late 80s. Specializing in family accommodation, there is a good "kids club" to keep the little ones amused during the day.
The island is bigger than Bounty and Beachcomber, and is also more hilly. There are some wonderful views of the Mamanuca and Yasawa islands if you hike to the highest point of the island.
Accommodation is fairly pricey for what you get. Some might say over priced, but that depends on your expectations.
pros: Plenty of room to find a private spot on the beach, good snorkeling (though perhaps not as good as some of the other islands), food is decent, and bar prices aren't extravagant. While it's expensive to stay here, many of the things that you pay extra for at other Mamanuca islands are free here... snorkeling gear, sea kayaks, wifi, towels etc.
cons: The fact that this island caters so well to children could be either a pro or a con, depending on your point of view. If you have children, then it's a pro... they can have fun at the kids club while the parent have some adult time together.
However, if you are travelling as a couple, then this might not be what you're looking for.
It is also a little overpriced for what you get, in our opinion. That doesn't make it a bad resort...if you paid less you would be more than happy with staying here. But there are other islands that offer just as much, but charge a lower rate.
Most Suitable For...
Families with children. Couples may prefer somewhere quieter, like Bounty Island or somewhere in the Yasawa Islands like Paradise Cove.

Quick Fact List
Please note that prices are approximate, and may vary depending on currency fluctuations.
Fijian name: Qalito Island 
Location: 90-100 minutes by catamaran from Denarau Marina 
Transfer costs, For prices check this page: South Sea Cruises Island Transfers. 
Resort/s: One resort on the island Castaway Resort website. 
Price Range: Very Expensive... from fj$949 and upwards, plus 25% govt tax. 
Meal Plan? fj$129 plus 25% govt tax. 
Kid Friendly? Children catered for, with kids club and babysitting available. 
Snorkelling: Medium quality. Good snorkeling trips to outlying reefs. 
Beaches: Very good. 
Pool, Bar, Restaurants? 4 eateries. 2 pools. Drinks available in all restaurants. 
Internet? There is free wifi available in bar and restaurant areas.

---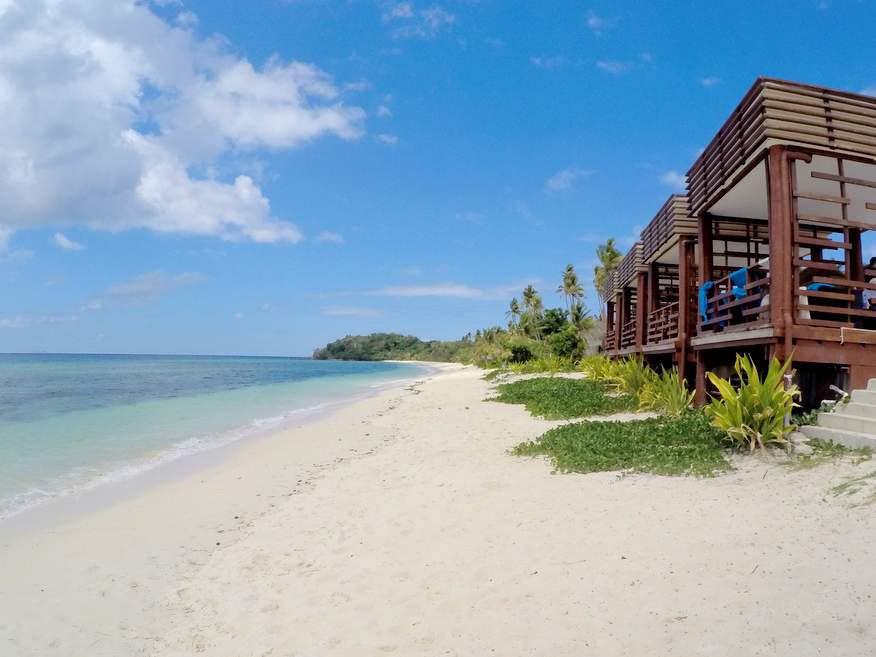 Mana Island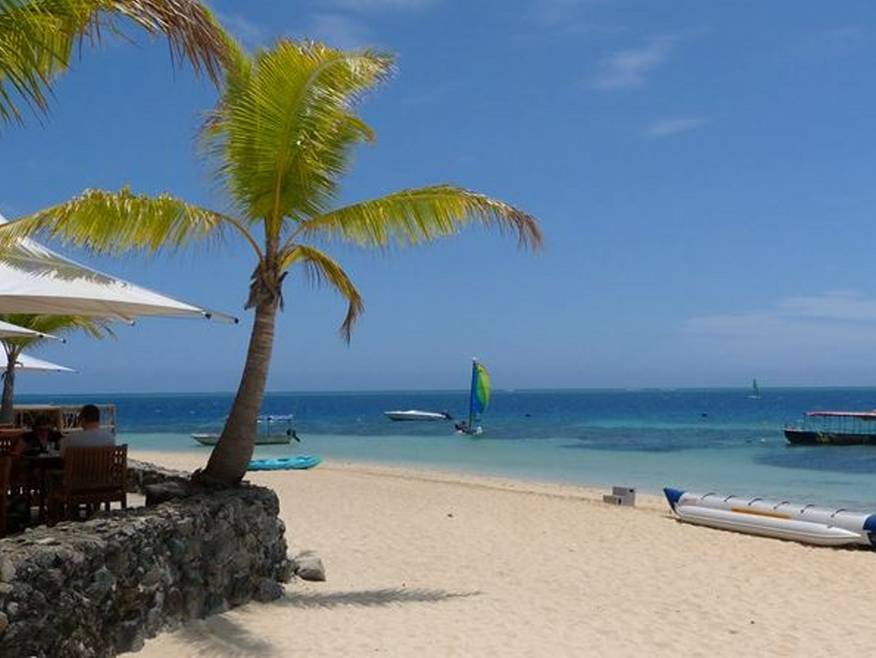 Castaway Island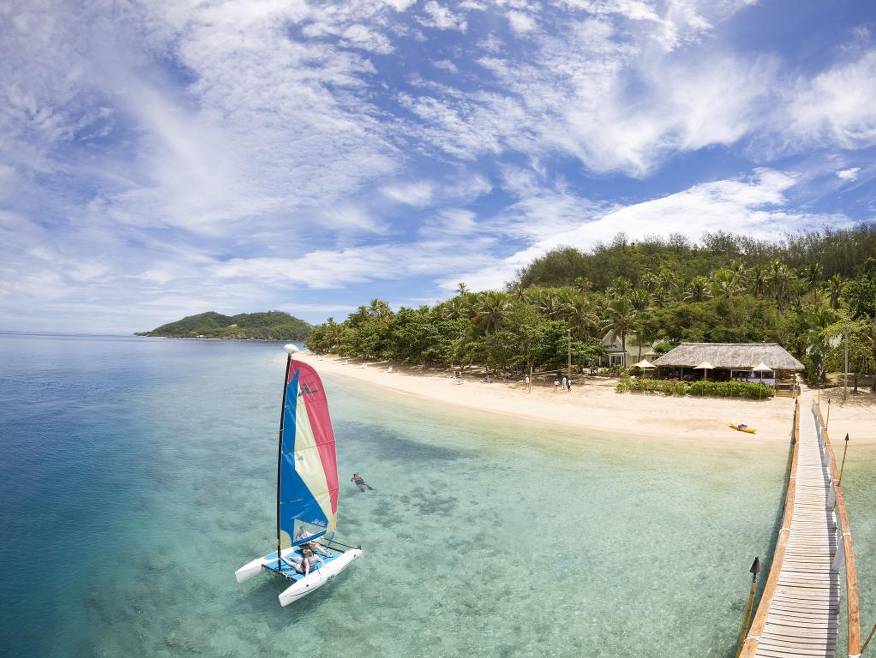 Malolo Island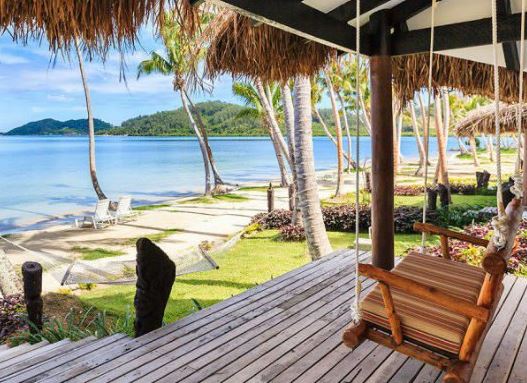 Tropica Resort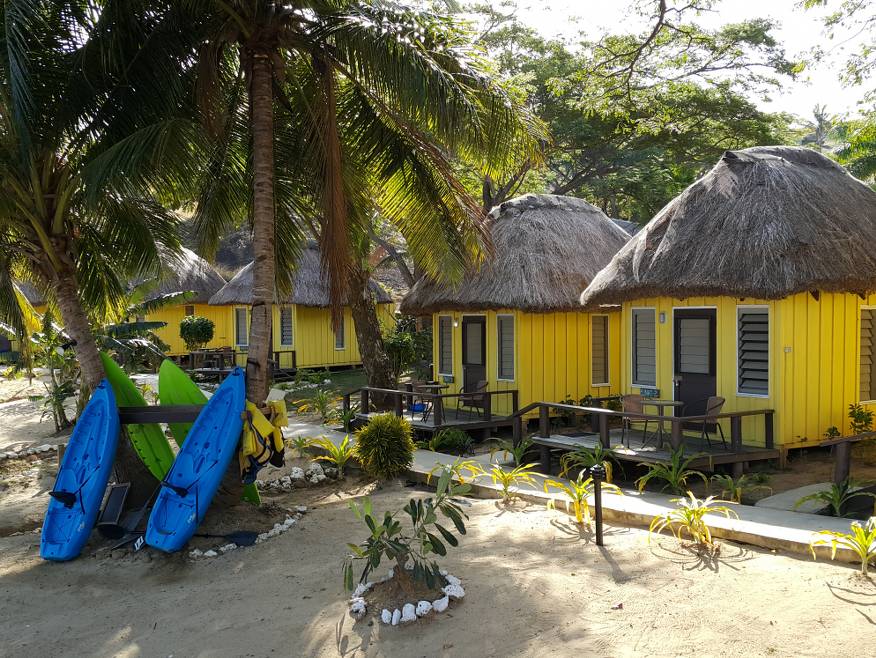 Funky Fish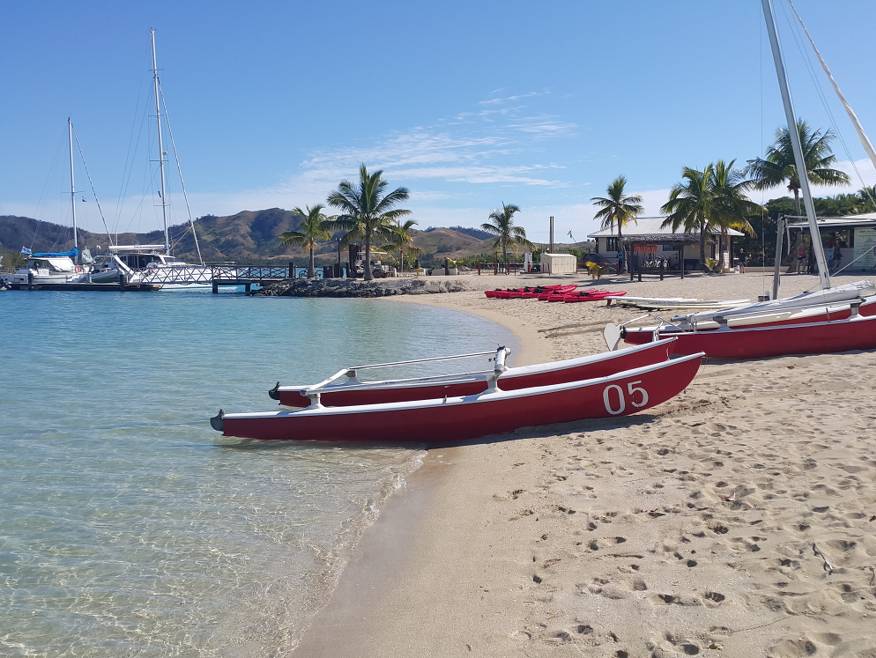 Musket Cove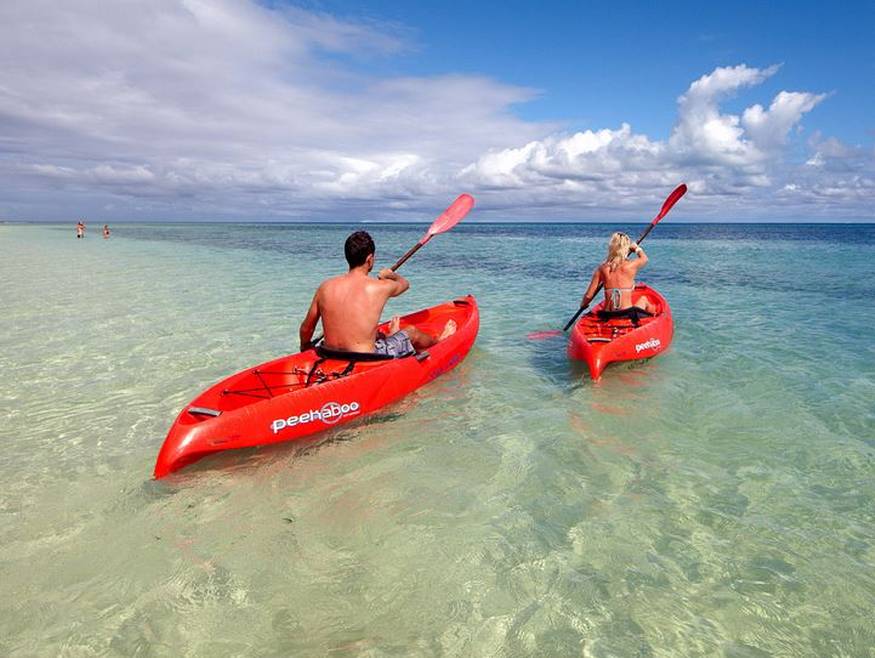 Lomani Resort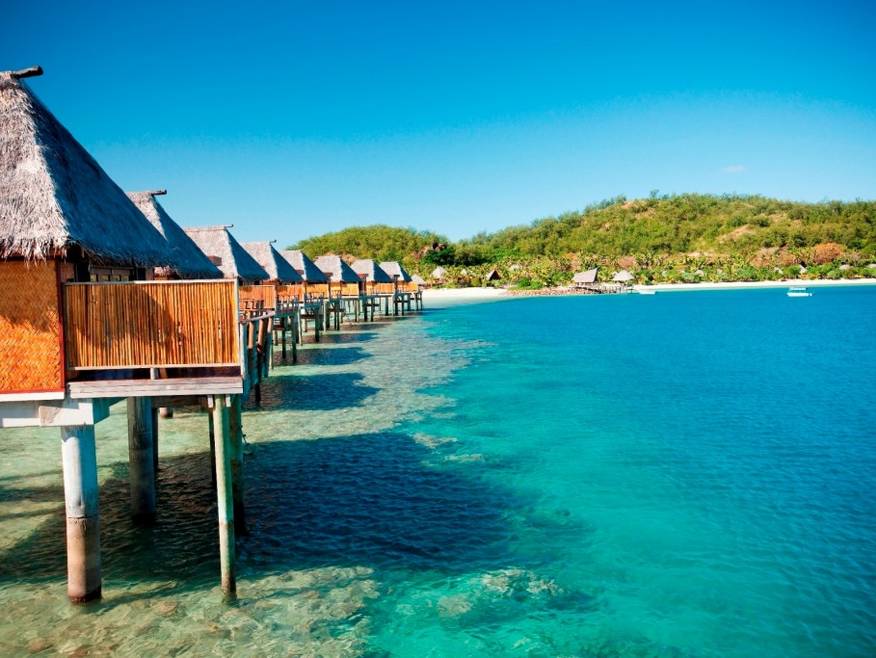 Likuliku Resort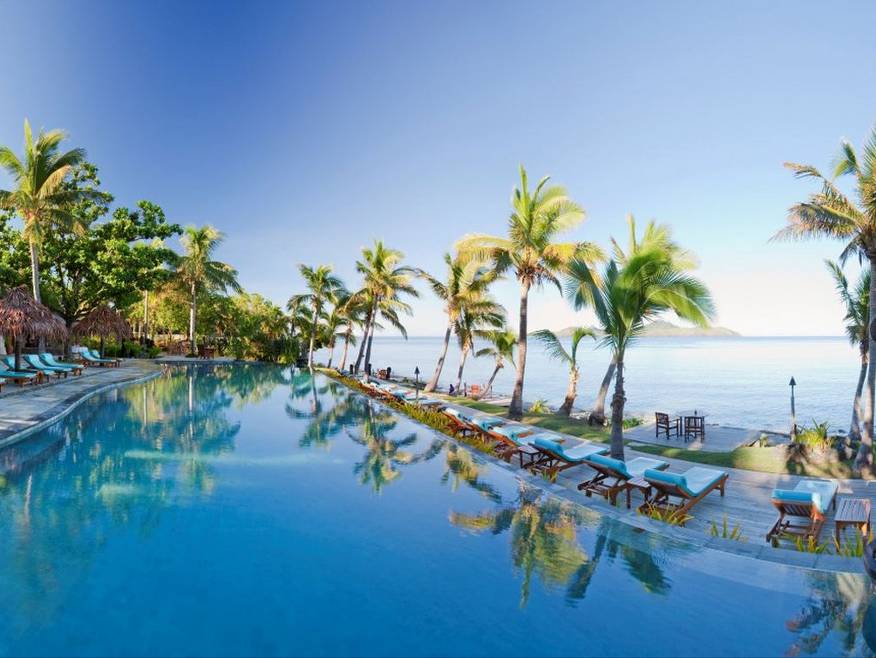 Tokoriki Resort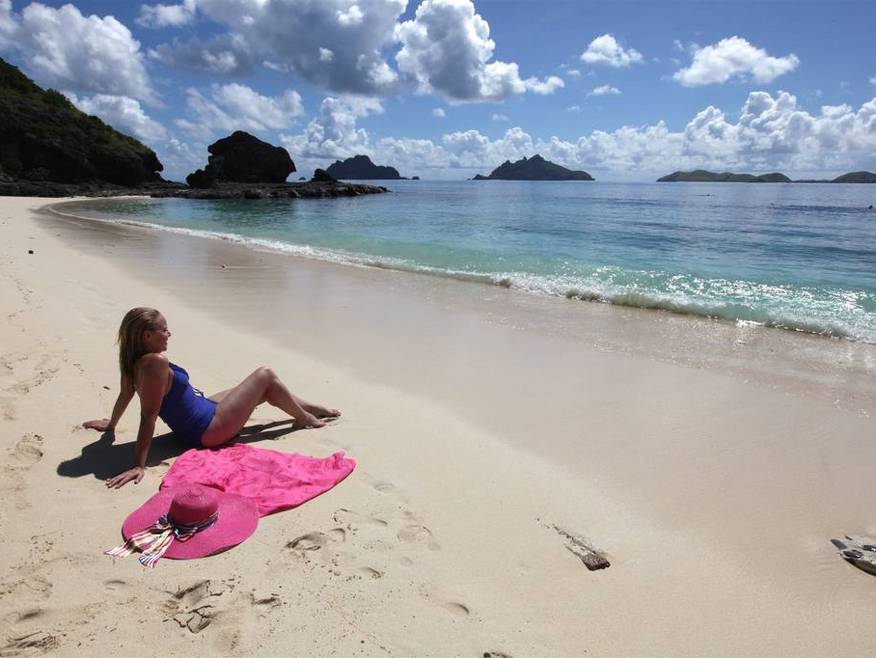 Matamanoa Island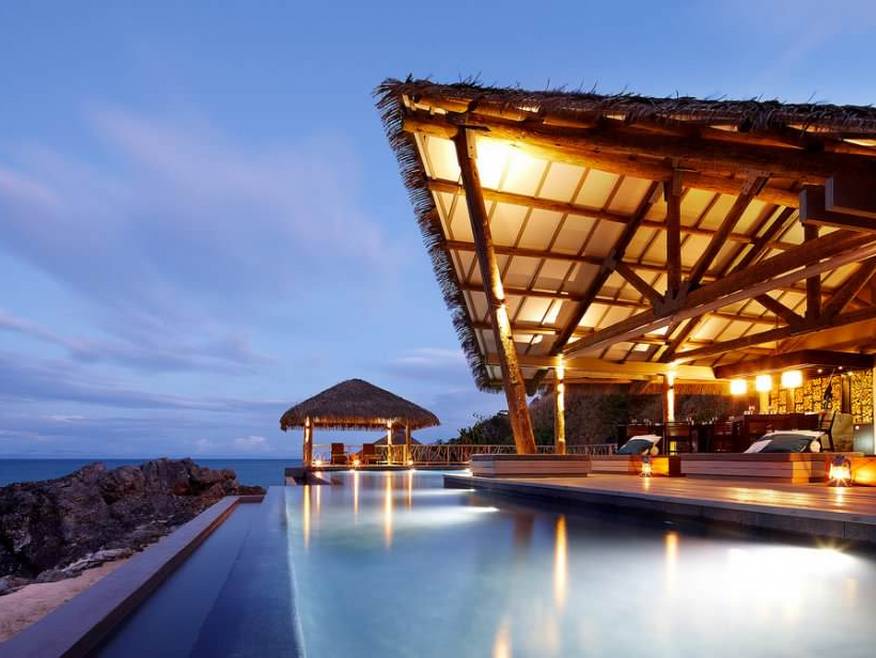 Tadrai Island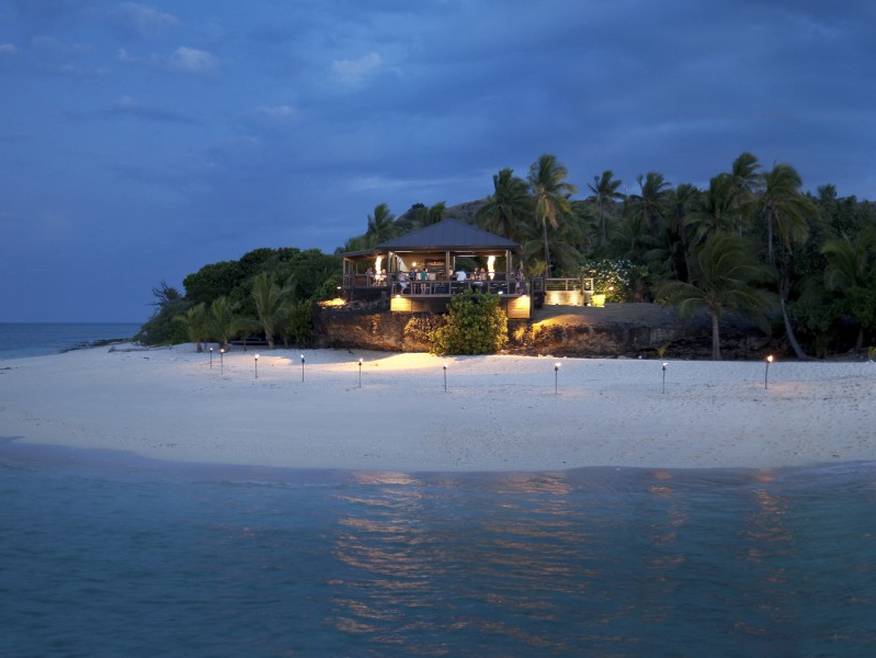 Vomo Island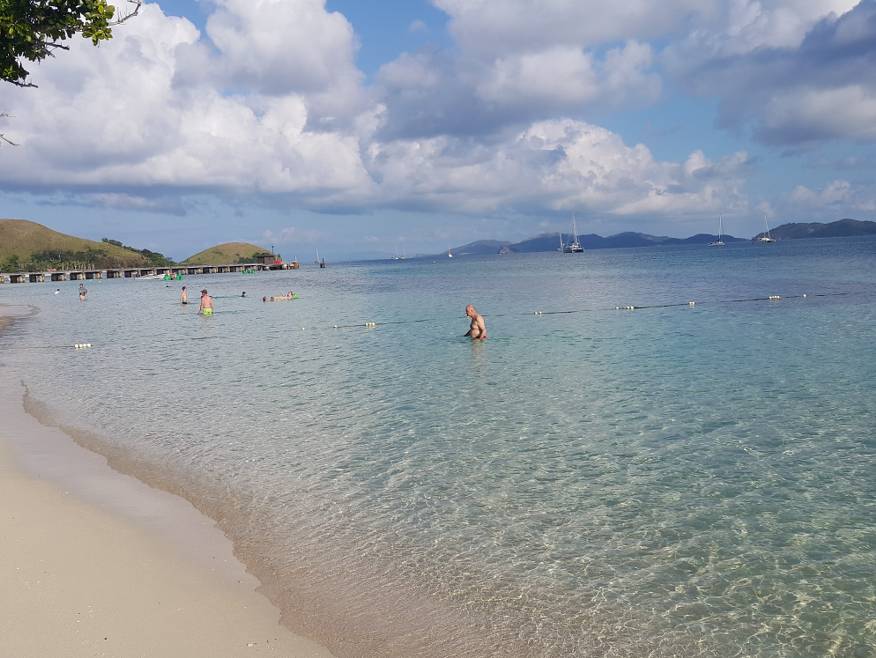 Mana Lagoon
Map of Mamanuca Islands & Resorts
---