Tui's Place - for the best Roti Wraps!
Local Fijian restaurant with the biggest, man sized wraps made with THE best roti and fresh cut chips all for only $17 FJD. We love the roti wraps, they are so big we order one and cut it in half. Dinner at Tuis' Place are excellent too. 

Chicken Thai Red Curry was the best ever.
The menu is variety ranging from wraps, to Thai to great fish & chips. Serving are BIG, you won't go hungry at Tui's Place! Prices are really good and way cheaper than anything in Denarau or your resort. Wine list is small but ok. They have a great help yourself salad bar with lots of variety.
Great Fish & Chips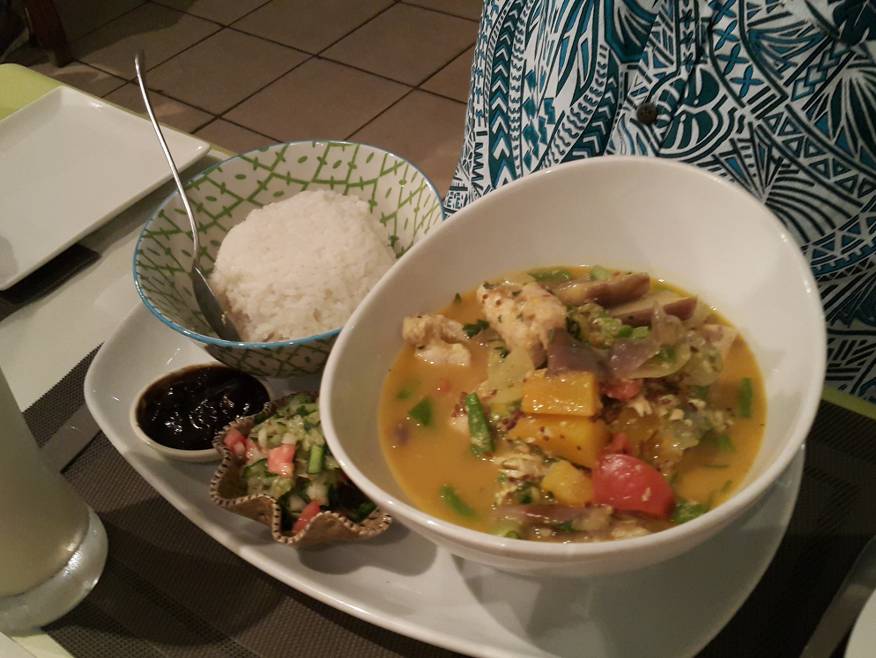 Green Thai Duck Curry - Yum!
The restaurant is small and very busy, it pay's to book a table before you go or you could be disappointed. Located in the middle of Martintar it's easy to find. They have a couple of tables outside but it can be pretty dusty out there. Inside is fully air conditioned and cool.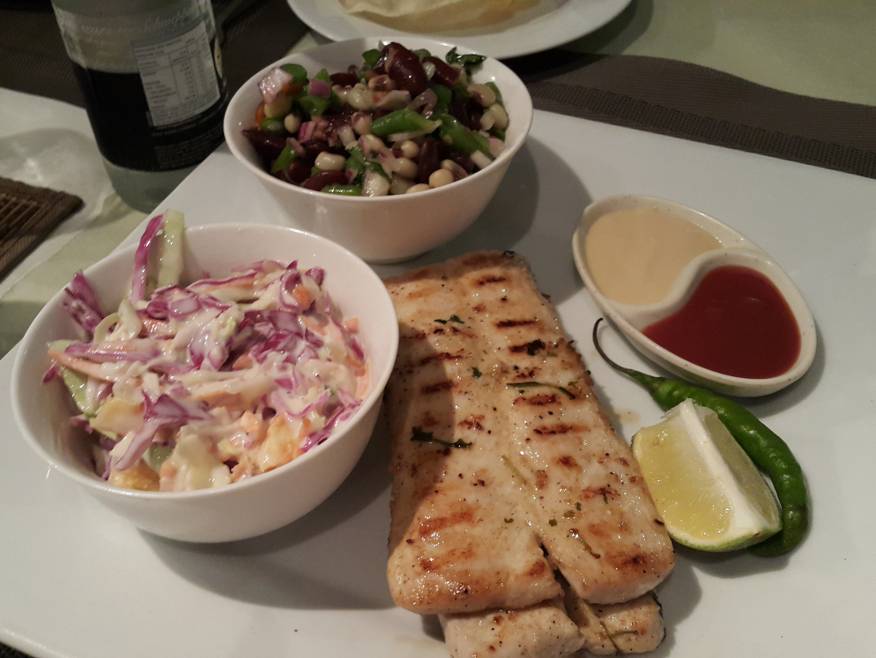 Pan fried fish with help yourself salad
Inside Tui's Place at lunch time
---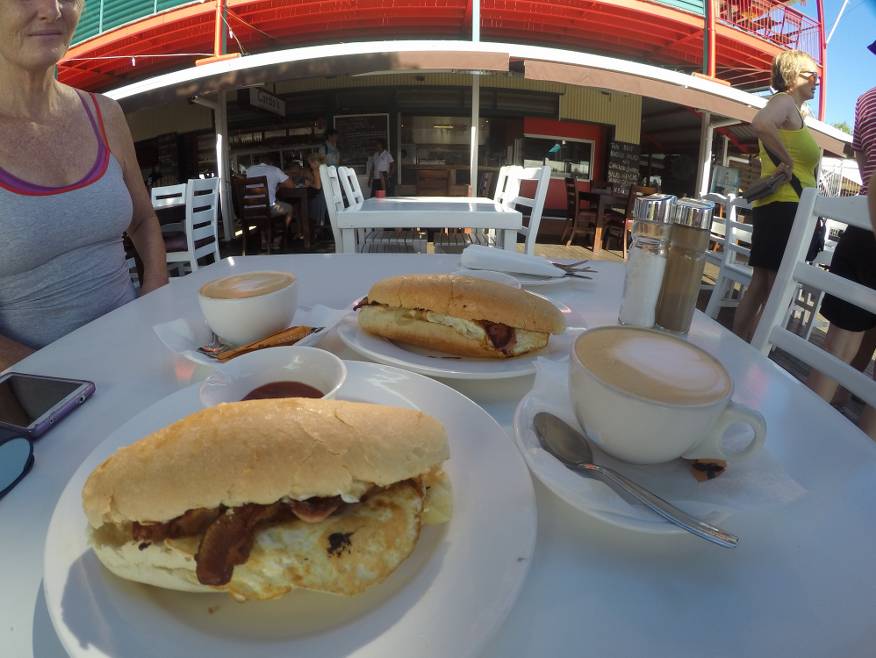 Cheap brekkie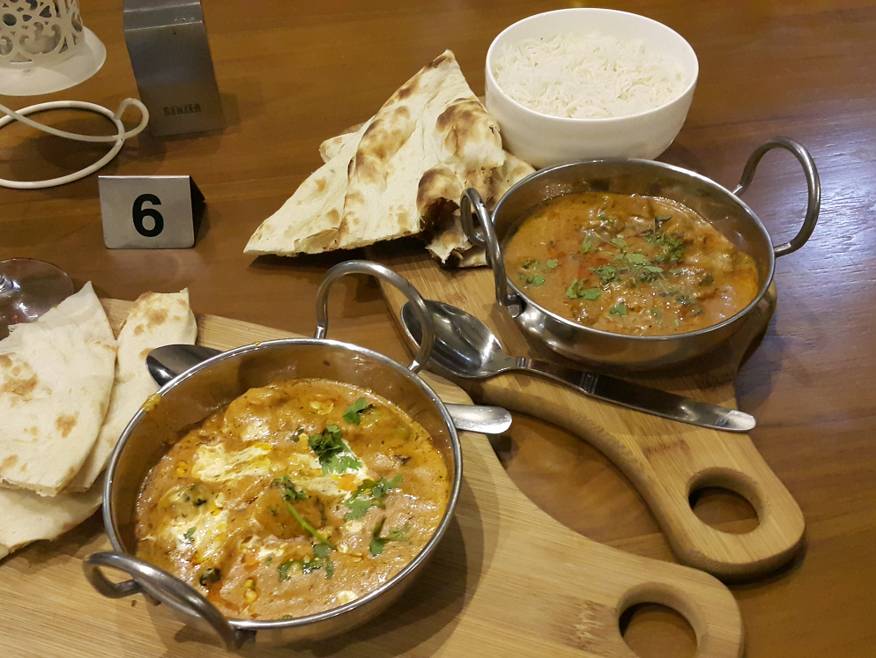 Nila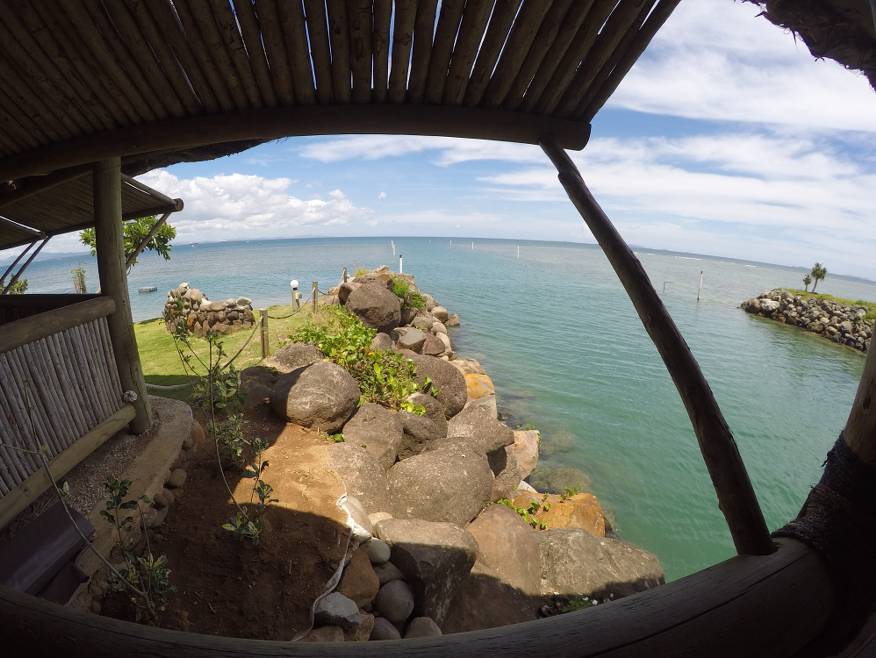 Boatshed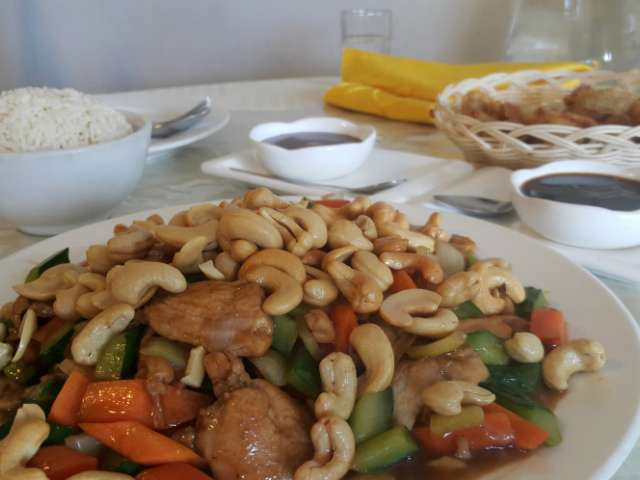 Bohai Chinese
---