Taste Fiji Cafe in Martintar, Nadi
Our favourite cafe, excellent coffee, fresh food - a "must visit" in Martintar.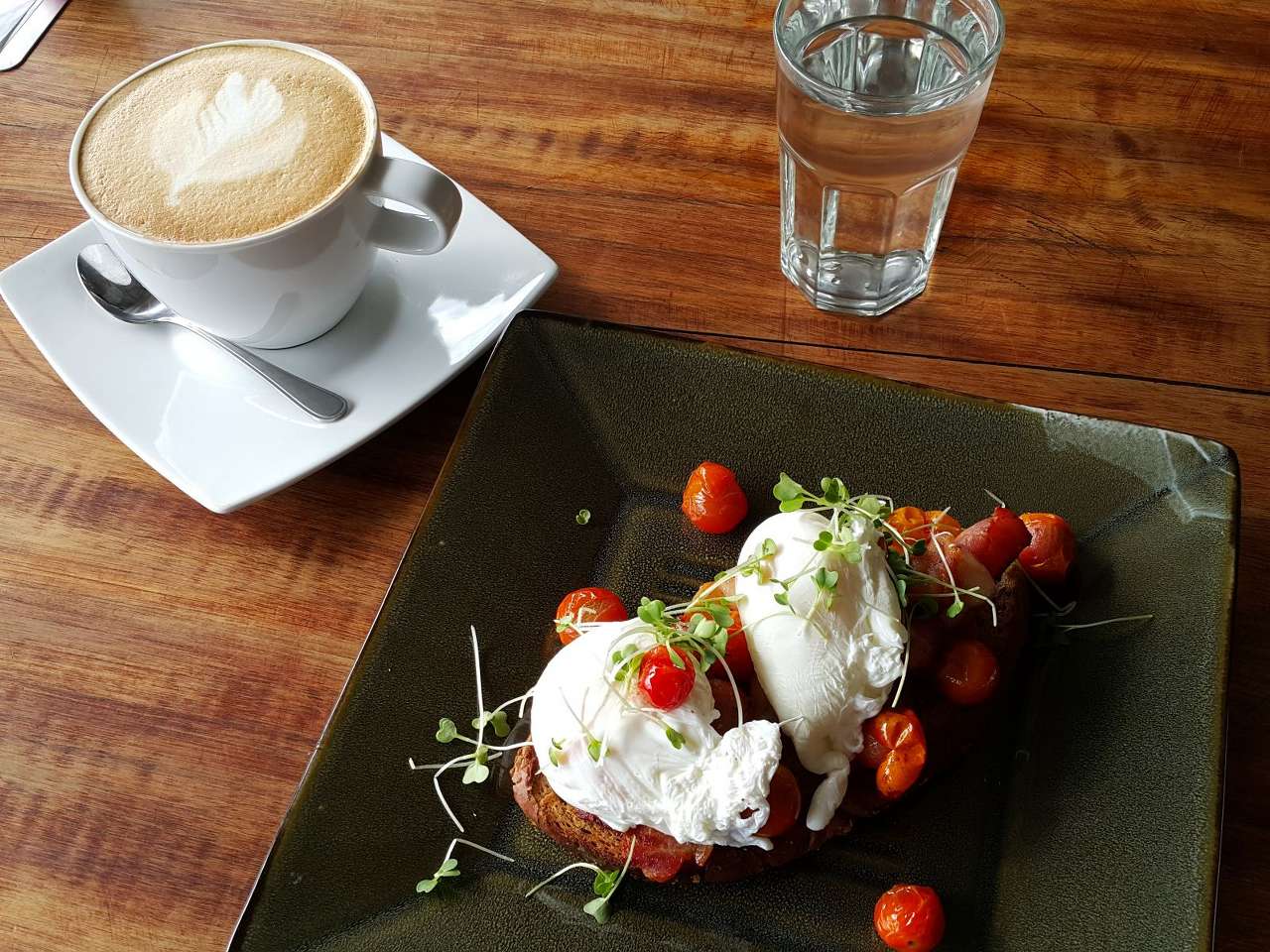 Delicious poached eggs and perfect flat white at Taste Fiji Cafe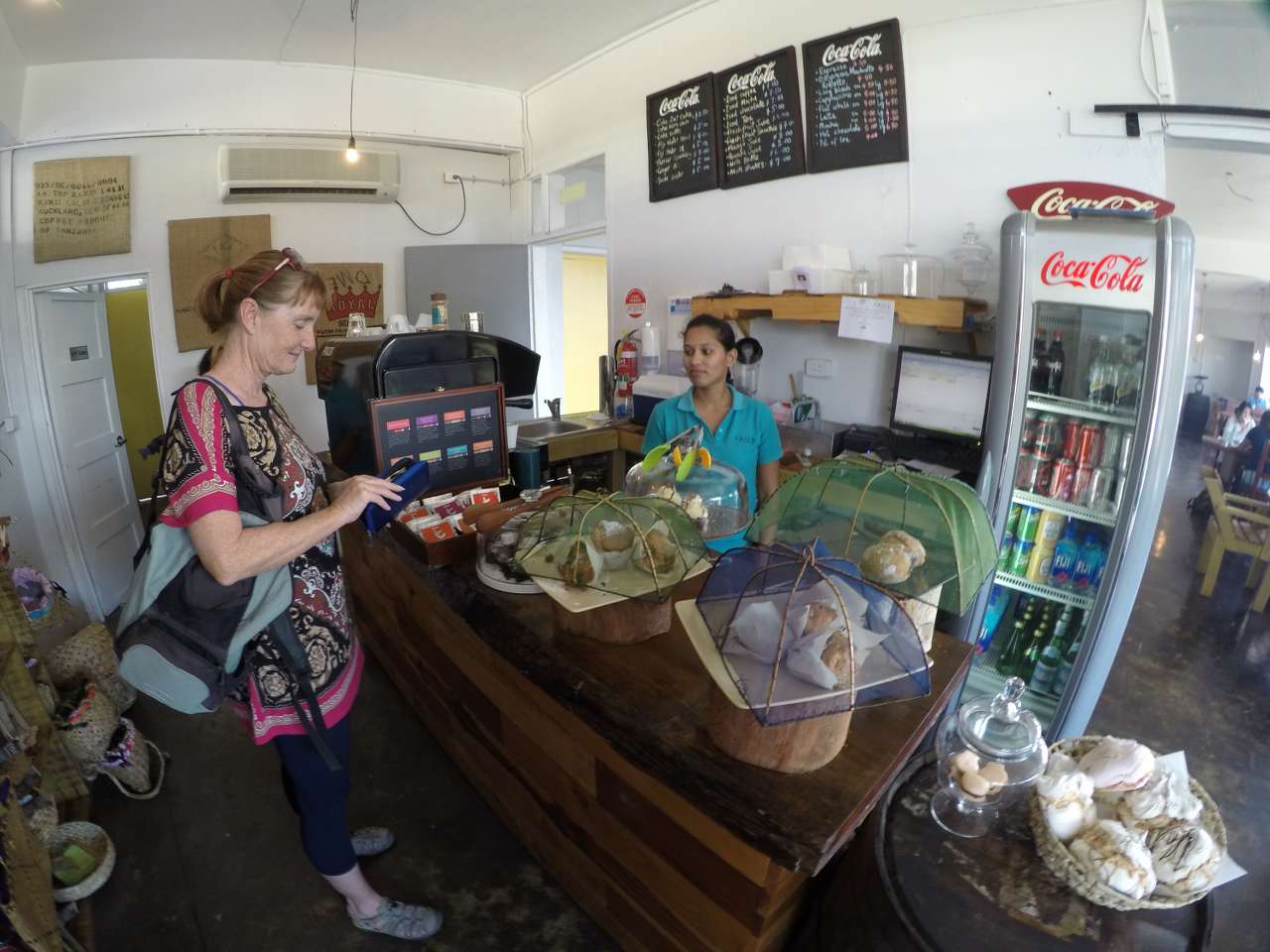 Lots of lovely freshly baked muffins and cakes to choose from.
Lee Acreman and Lautoka-born Louise Acreman own Taste Fiji Cafe & Restaurant. Lee's training and extensive work experience started in the UK with positions at the exclusive Combe House, Devon, Michael Caine's award winning restaurant in Exeter as well as iconic restaurants such as the Carved Angel in Dartmouth England.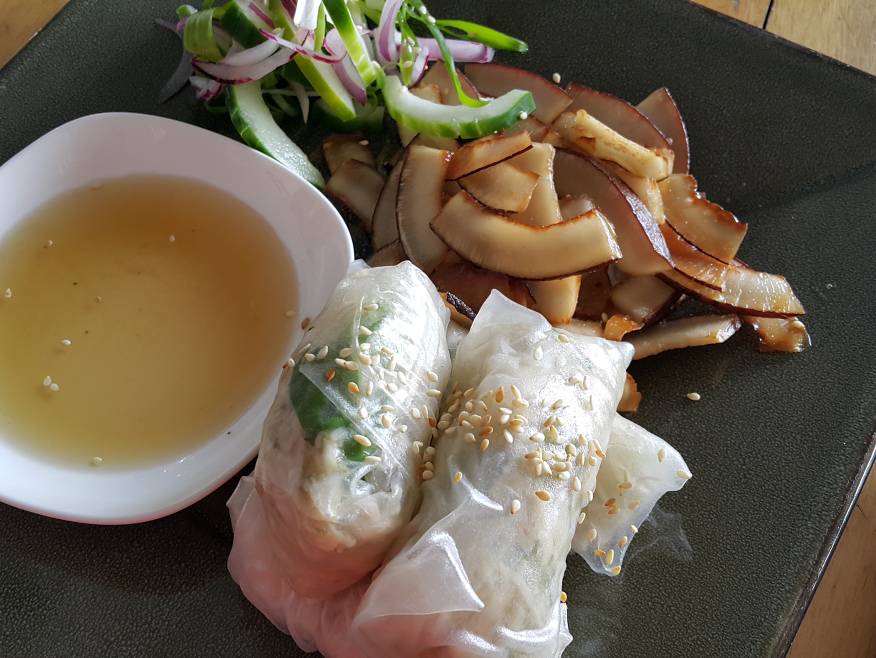 Chicken rice wraps with super yummy coconut chips
Taste cafe is half way between Nadi Town and the Nadi Airport and just another five minutes to our home so we can always find an excuse to call in for a flat white and a freshly bake cake or two. The staff will welcome you with open arms and an awesome smile, just what you need after driving down from Nadi Town on a scooter.

We have not tried an evening meal at Taste yet (only open on Friday night late), but the meals we have seen being delivered to the tables look delicious. If you are short for time the service at Taste is very quick and there is ample parking.  
Sometimes on a Sunday lunch time they will do a great Yum Char, look out for it!
Taste Fiji Hours...
Monday to Thursday - 6:30am to 6pm
Friday - 6.30am to 10pm
Saturday - 6.30am to 5pm
Sunday - 7am to 2pm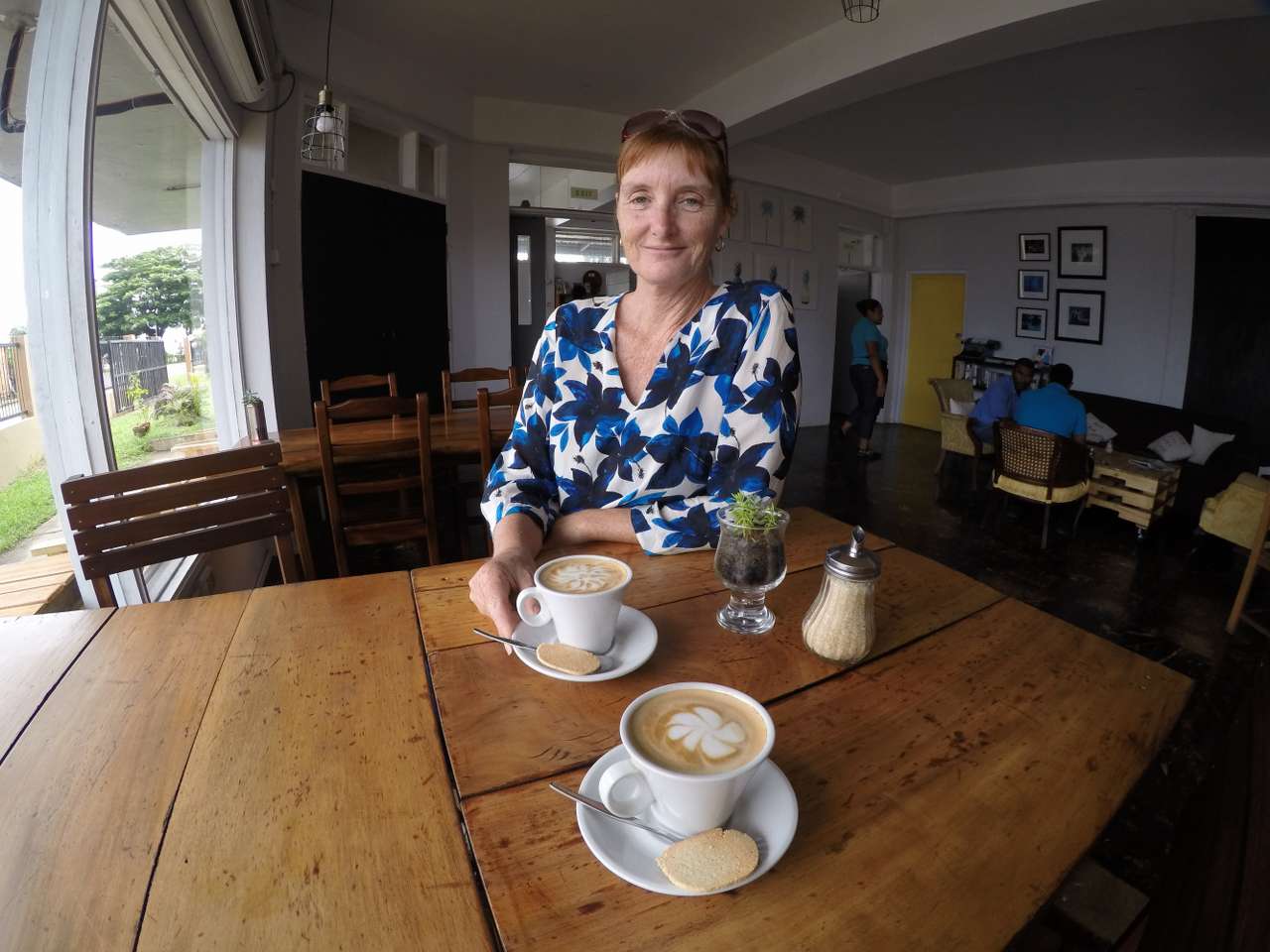 Proof they really do do a great flat white coffee!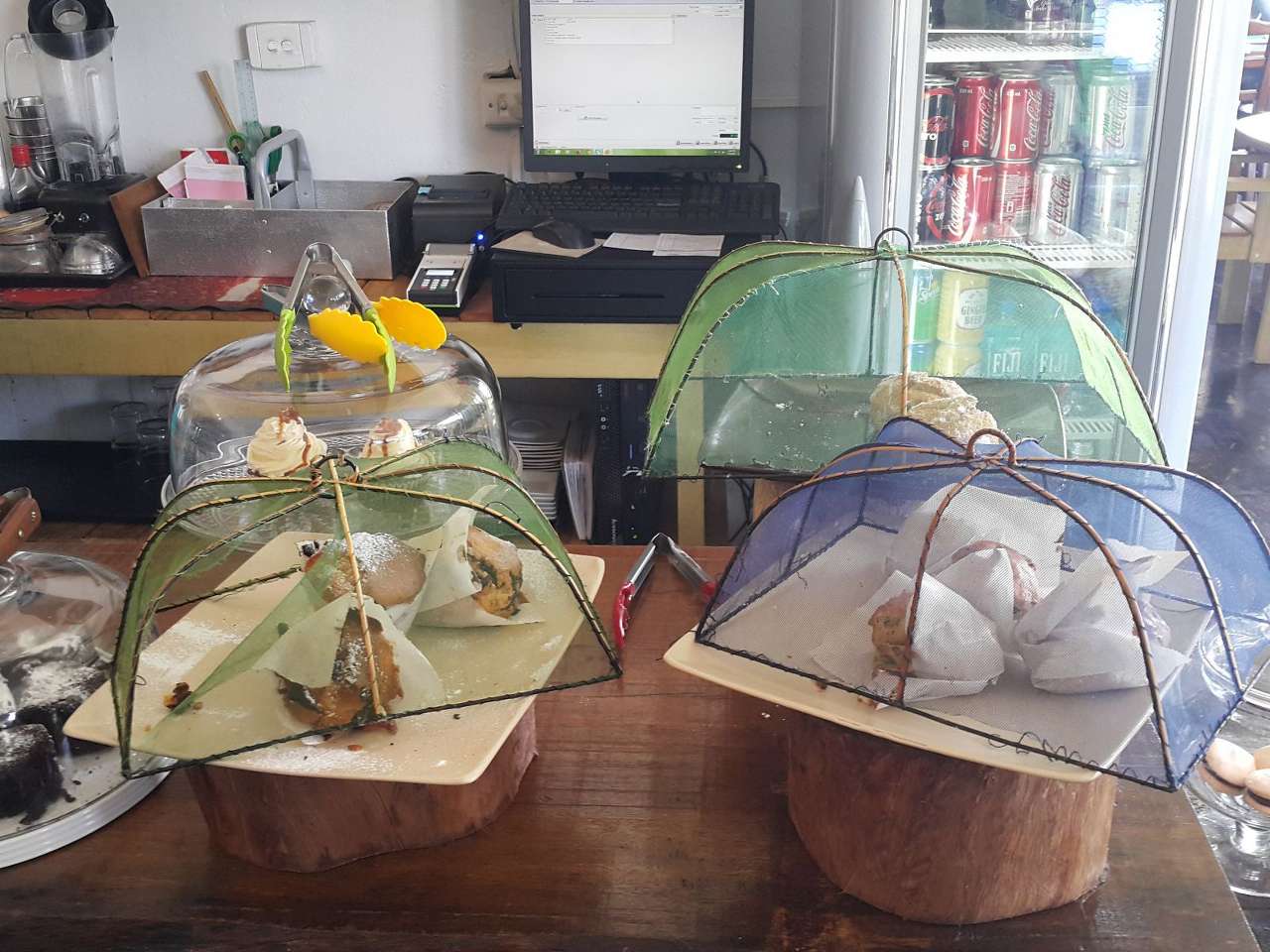 Not much left on the cake stands, they go fast!
---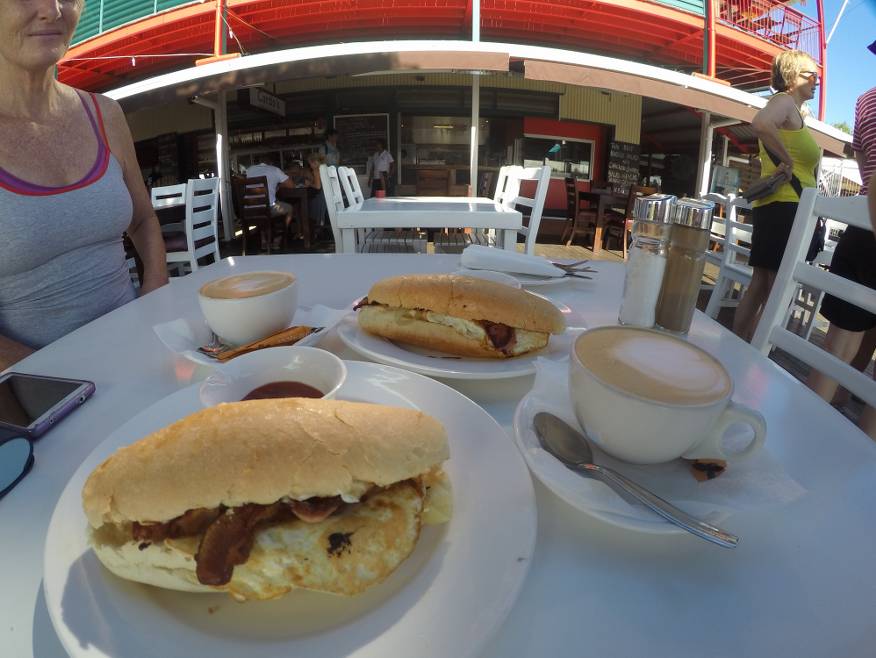 Cheap brekkie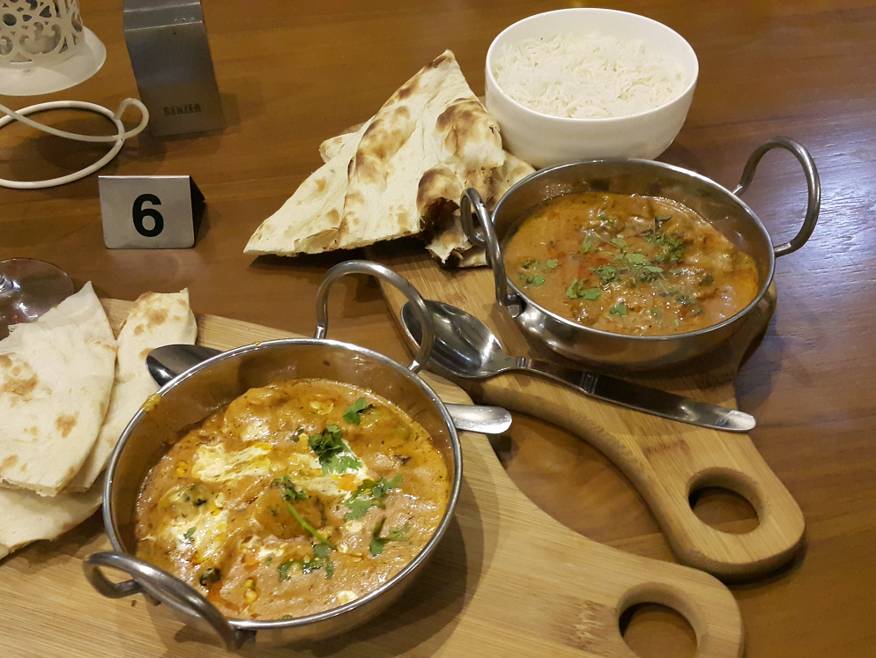 Nila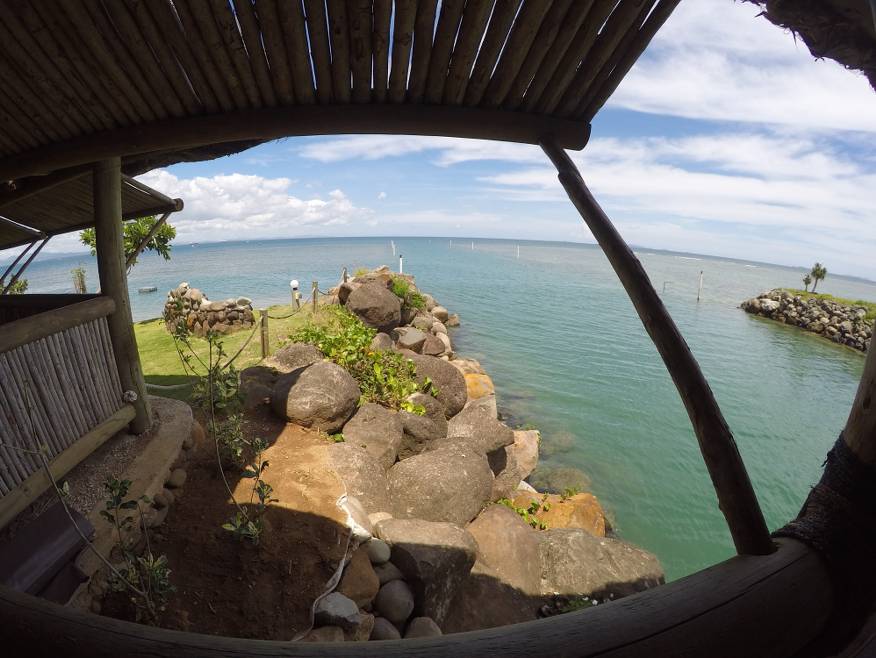 Boatshed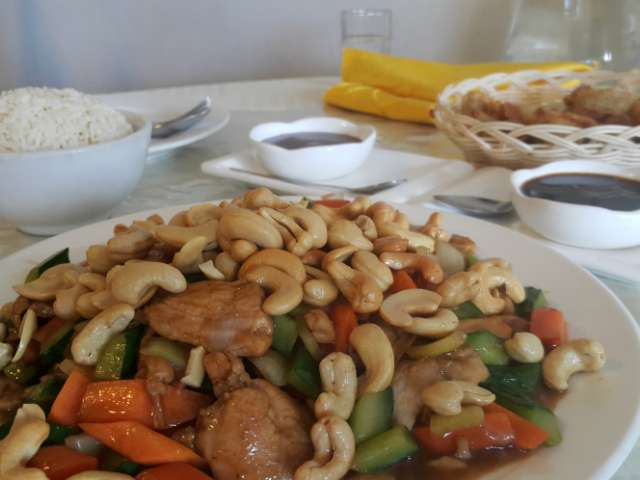 Bohai Chinese
---