Cheapest Breakfast in Denarau
There's not much that is super cheap in Port Denarau, especially when it comes to eating out. However, being locals we've sussed out one place that does an excellent brekkie real cheap. And no it's not at the bakery, it's at a proper restaurant! And that restaurant would be - Cardo's! Known more for cooking up great steaks they also do the meanest bacon and egg roll on the freshest of buns for only $6.50 FJD or if you want it with cheese it'll set you back a whole $7 FJD!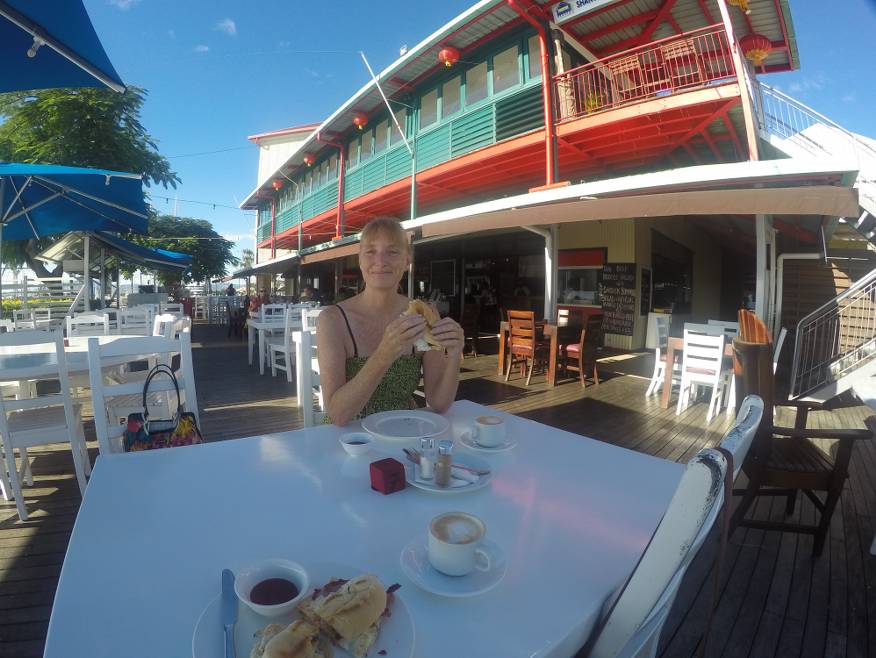 Cardo's is open from around 7.30am till late 7 days a week. There's plenty of seating with great views out to the marina. It can get a little hot, make sure to sit in the shade, there is no air con as all the seating is outdoors. Sorry the bacon and egg roll is the only real cheap thing on the breakfast menu! But it's sooooooooo good! Coffee is ok, better than some places but not as good as one is used to, mostly because of the milk.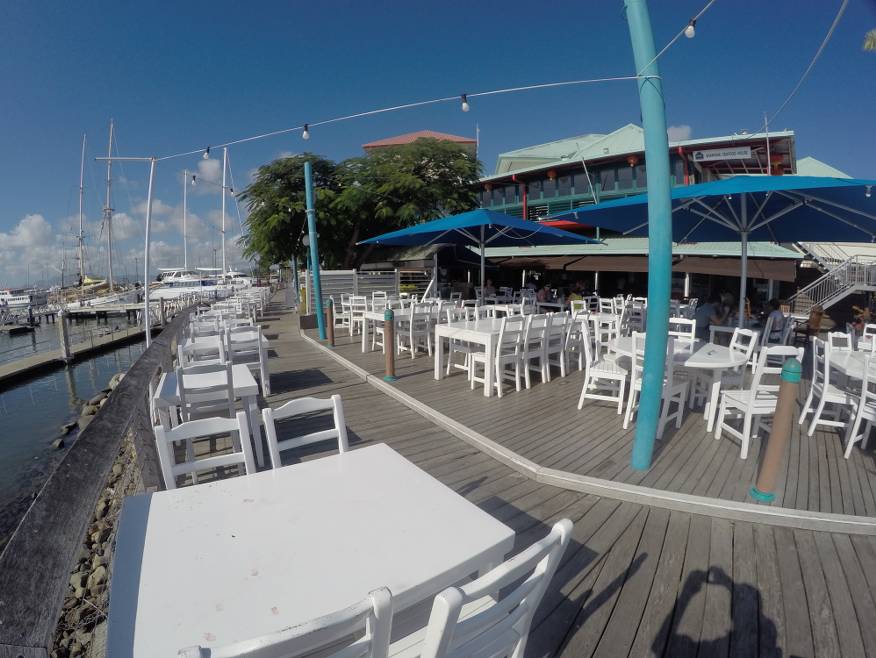 Seating at Cardo's restaurant, lovely views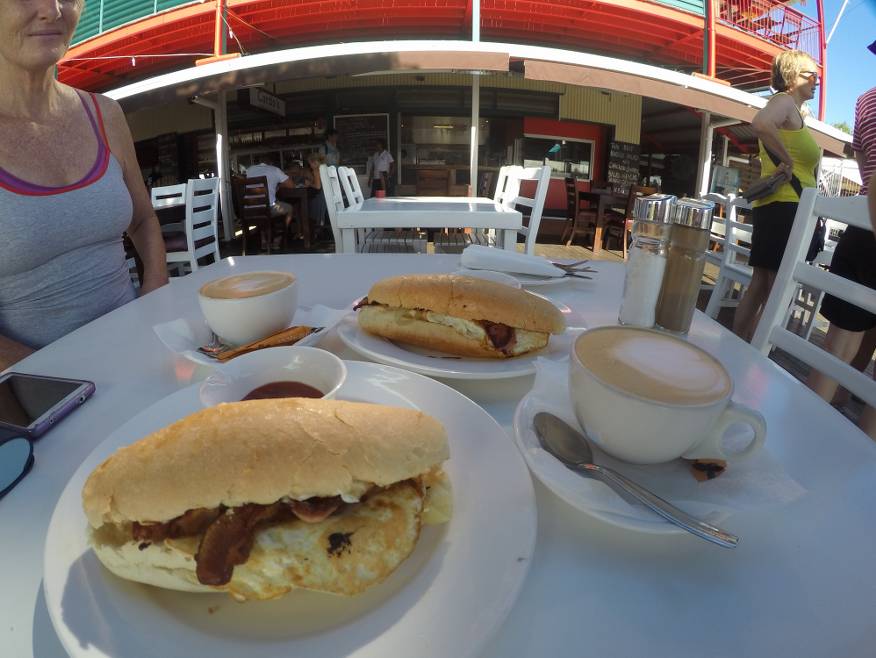 Enjoying cheap delicious bacon & egg rolls for brekkie
---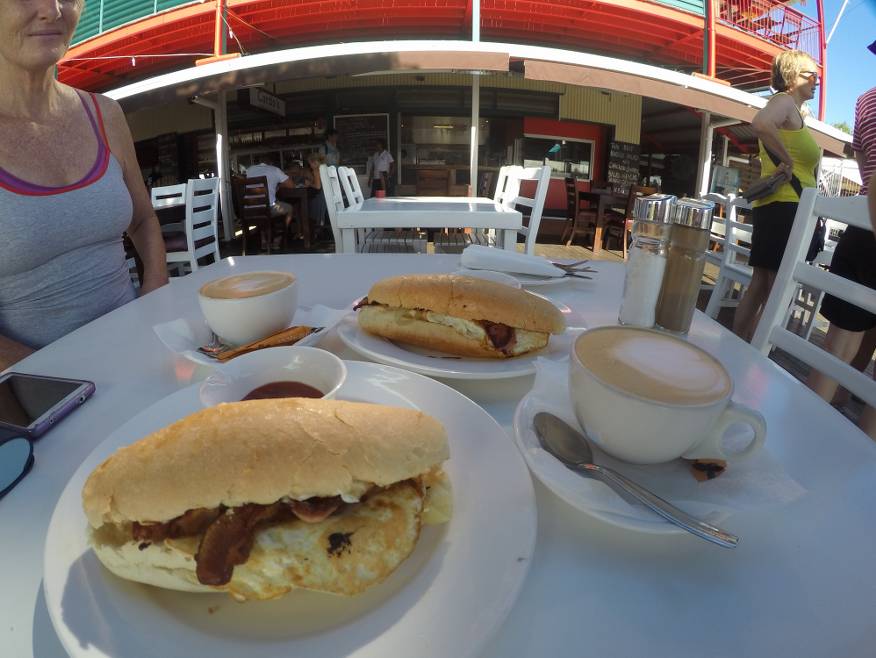 Cheap brekkie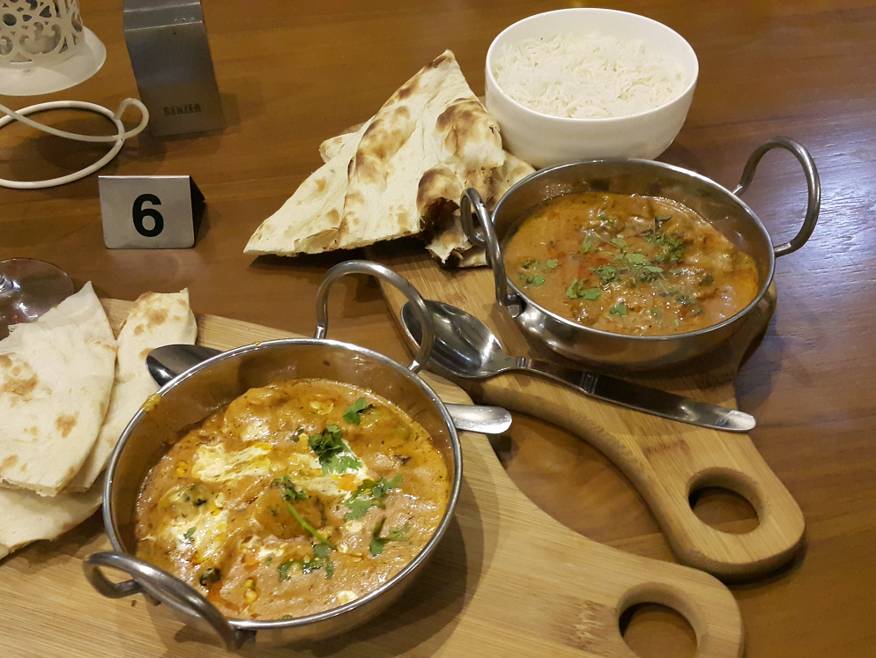 Nila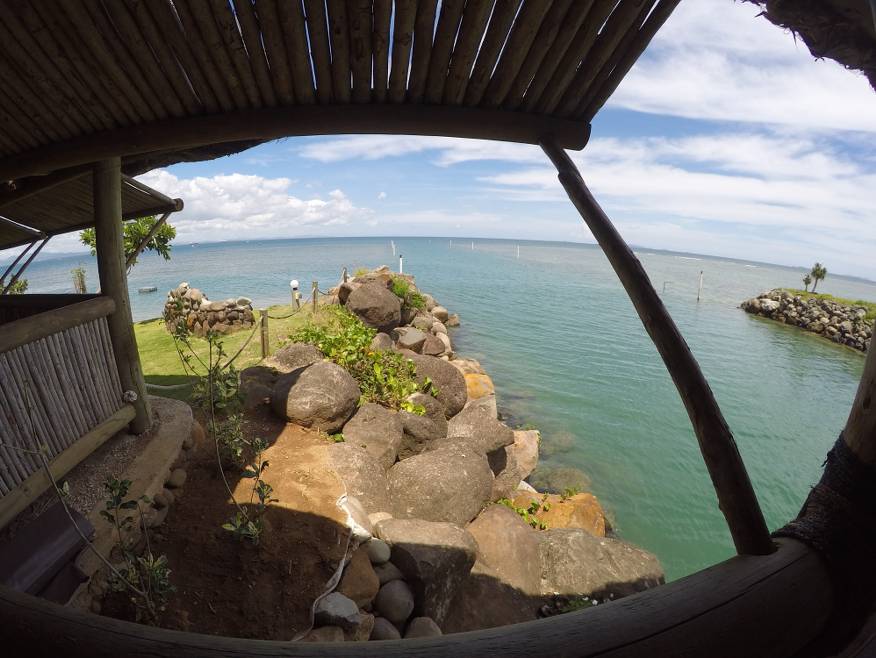 Boatshed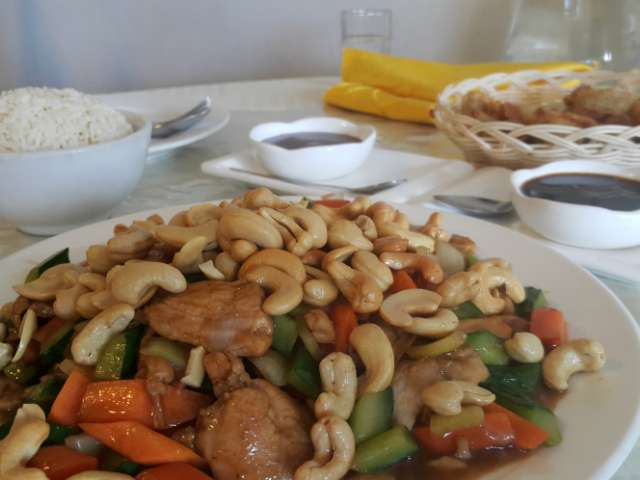 Bohai Chinese
---