Suva Golf Course
Visitors are always welcome at the Fiji Golf Club in Suva. Only a short taxi drive from the main city center, the course offers green fees at a very reasonable fj$30, and club/cart hire is available. This is a municipal type golf course (as opposed to resort or championship), meaning that you can expect facilities and grounds to be adequate, rather than top class.
The only 18 hole course in the Suva area. We did notice that the greens had a problem with some type of broadleaf weed... many of the greens had 50% or more of the surface made up of this weed, meaning putting was more of a lottery than skill. All good fun, and it's the same for everyone. But do be aware that you are likely to miss many short putts (and perhaps get a few long ones that you didn't expect to make!).
Fiji Golf Club Facilities
There is an old fashioned locker room with showers, and a bar/ restaurant overlooks the practice greens. You can hire clubs, and the board at the entrance to the club makes reference to caddies. We didn't ask whether it was possible to hire caddies or not... possibly the board was old and out of date? However, we did notice on the back of the scorecards, an area that you can fill in, with the name of your caddy, their registration number, and give a rating from poor to excellent.

The course is flat, but that doesn't mean it's easy. For a start, there is the issue with the greens, expect to 3 putt more often than not. Also Suva does get a lot of rain, so even if you are lucky enough to play on a fine day, the ground can be quite soft... little run and balls can plug easily.
Contact Details
Map of Fiji Golf Courses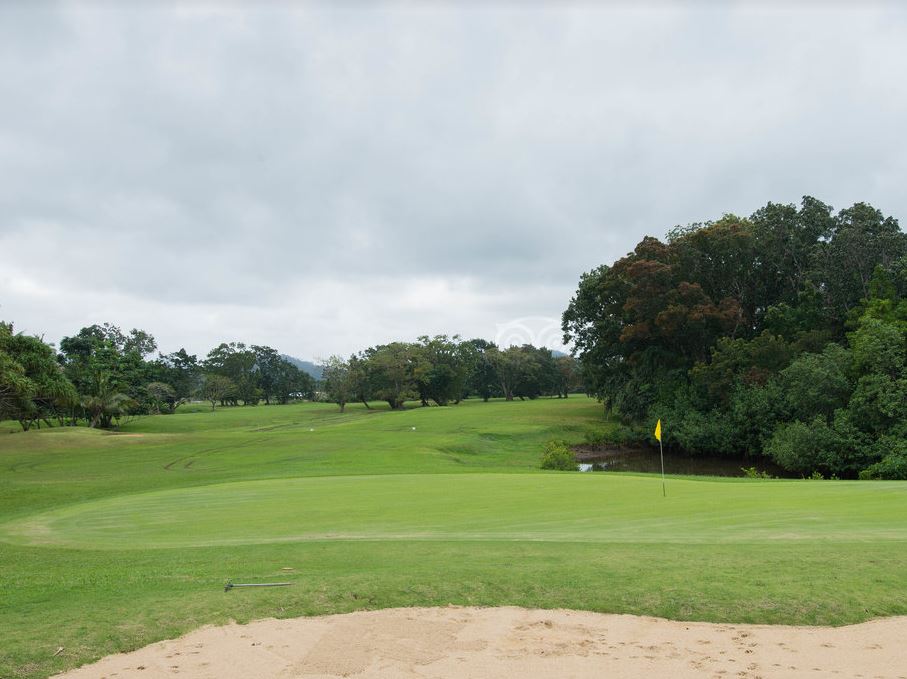 Pacific Harbour