Go Dirty "Ride n' Wild" 4x4 Quad Bike Trip to Zip Line & Waterfall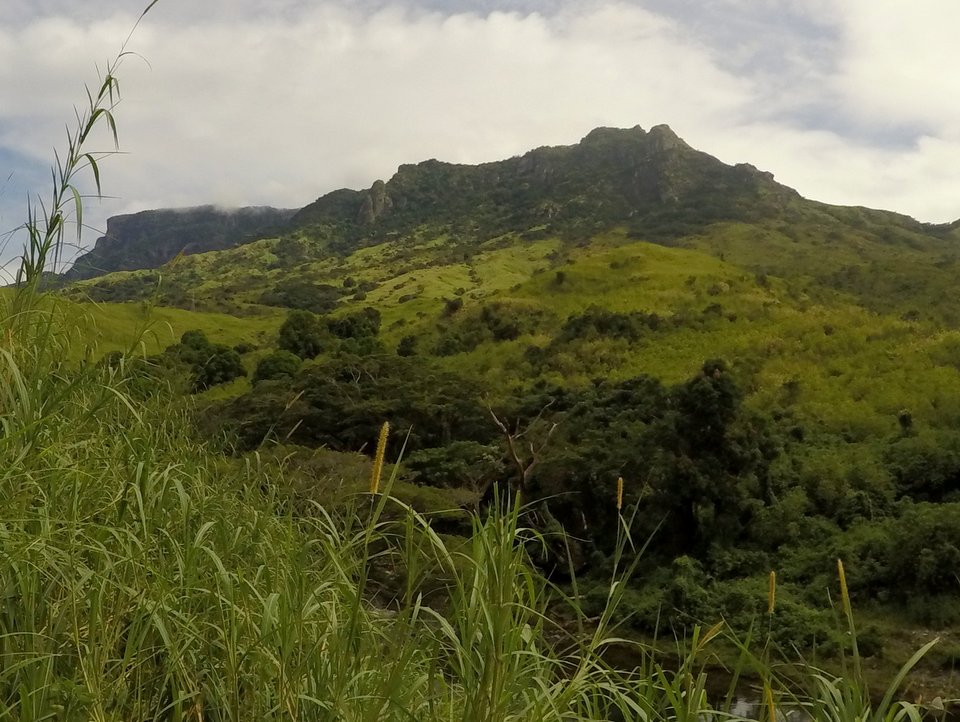 Sleeping Giant Mountain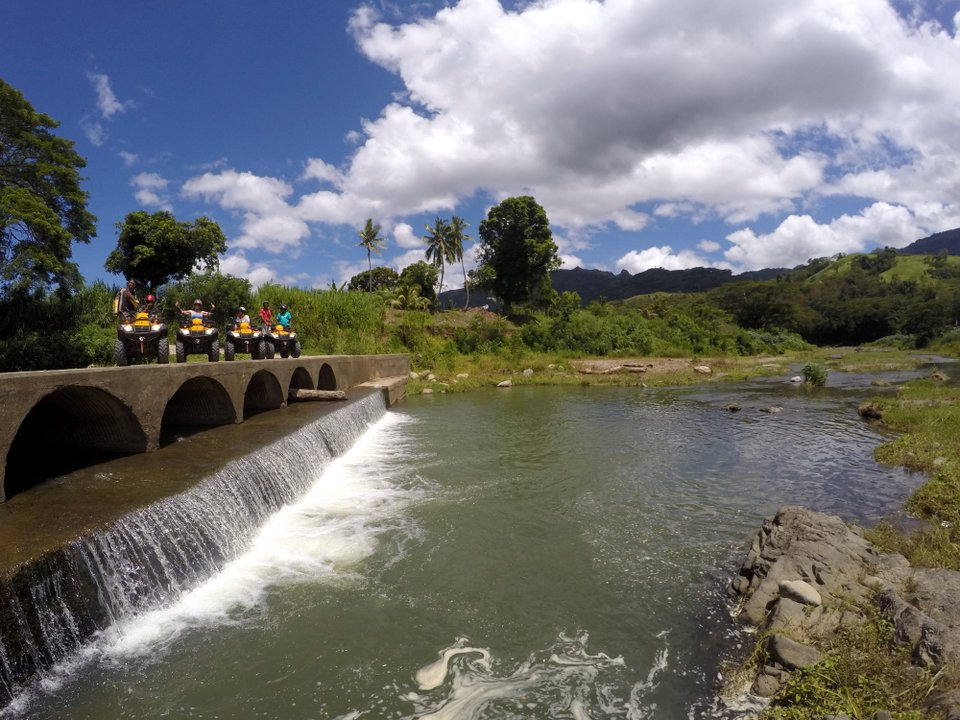 On the back roads
Today we were looking forward to going out on a go dirty quad bike tour .By the time we drove around to the office, filled out the indemnity forms, fitted on all safety gear and listened to the 5 minute safety brief we didn't get away until 10 o'clock. The 500cc quad bikes were all clean, gassed up and ready to go. We were given a rundown on how to operate the bike, and then it was on the bikes and riding down the back road of Nadi to the zip line at the Sleeping Giant. 

The ride took around 45 minutes and that was with two stops to take in the scenery.  As for the roads, they were 80% Fijian dirt roads which are very rough. The bikes handled them with ease... they were very easy to handle and very comfortable to ride on.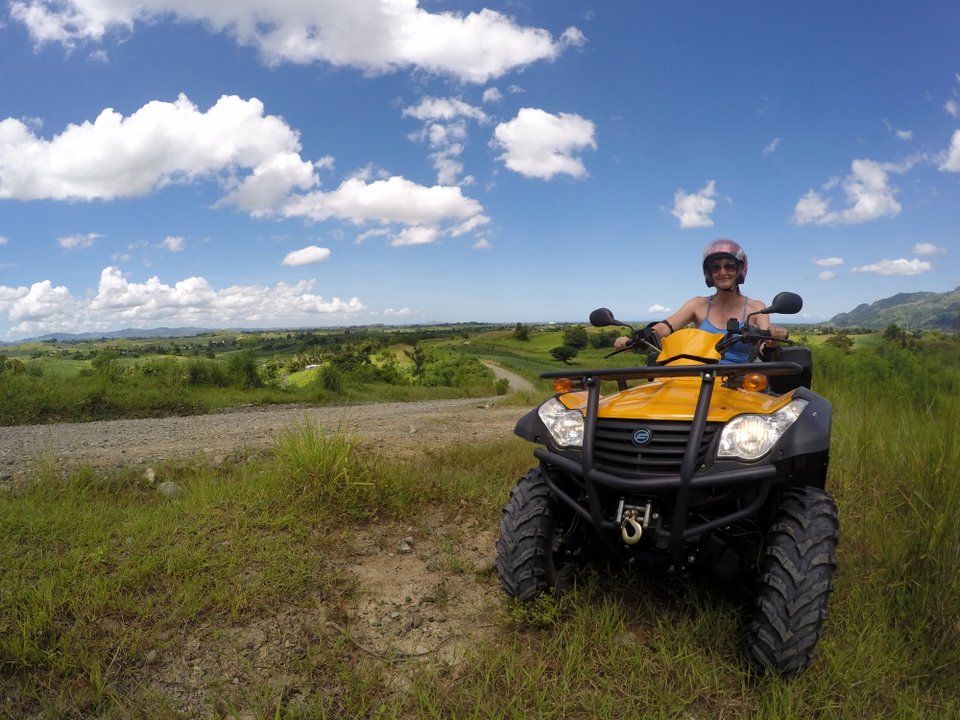 The zip line is set up on the side of the Sleeping Giant mountain so there are plenty of trees for shade, as well as a cool creek to swim in.
The office/equipment/ lunch room was quite stunning. I could just sit there all day enjoying the scenery and watch people shoot by on their second to last zip line for the day.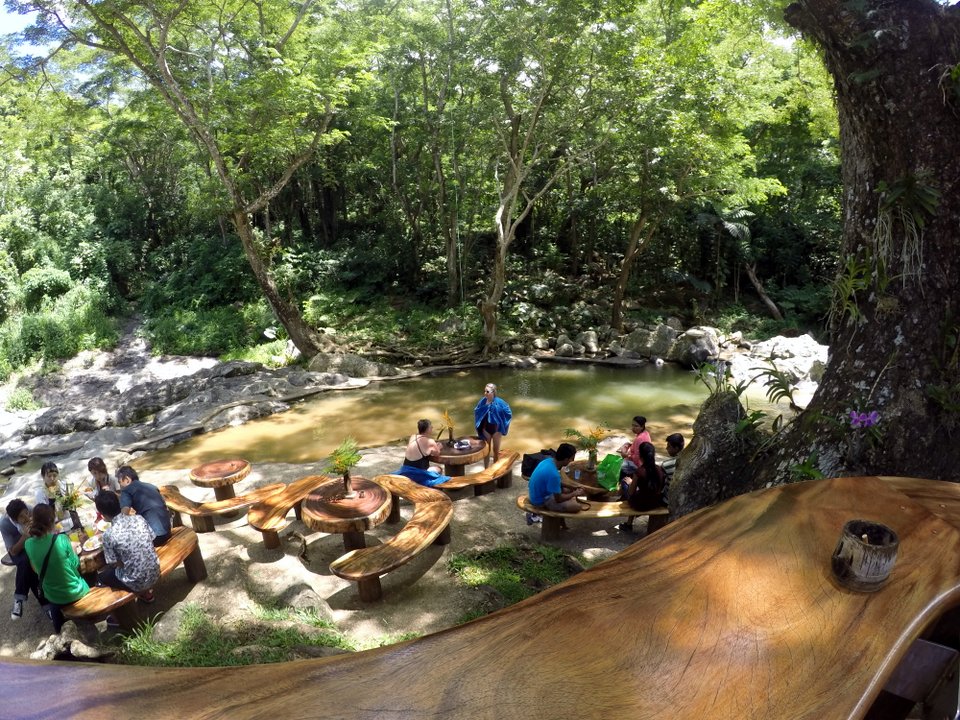 A perfect spot to get some shade and perhaps take a dip
There were another bunch of forms to fill in just in case you did get hurt, then it was get kitted up and off to number one of six zip lines for the day.  Because of all the trees and damp undergrowth there wasn't a shortage of my lovable friends ''The Mozzie'' who are always there to give you an unforgettable welcome to Fiji.

On The Ziplines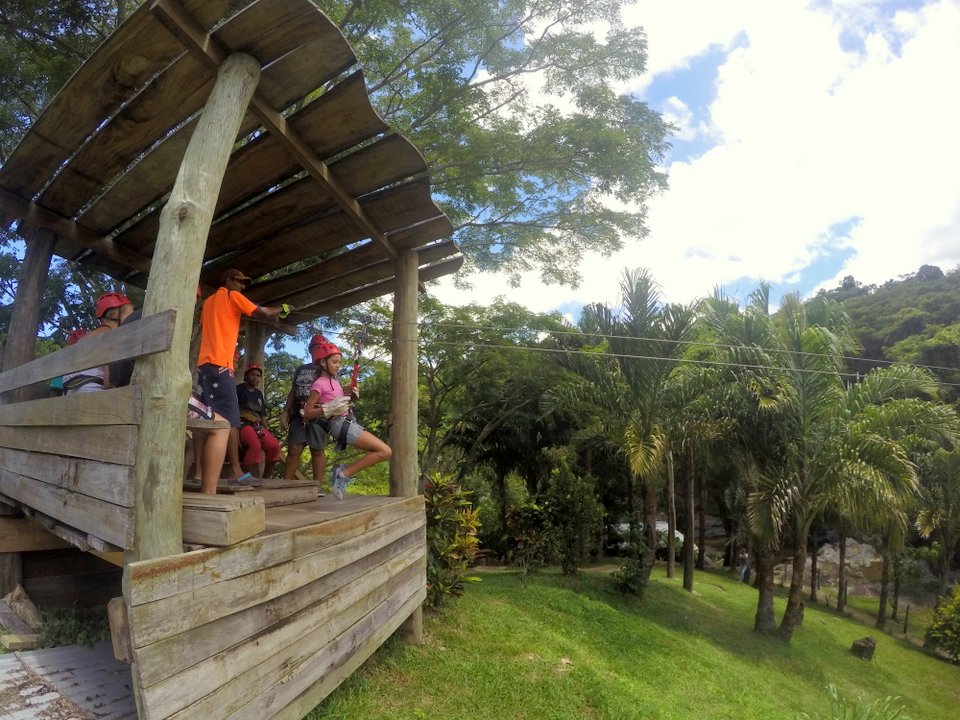 Nice and gentle to start off with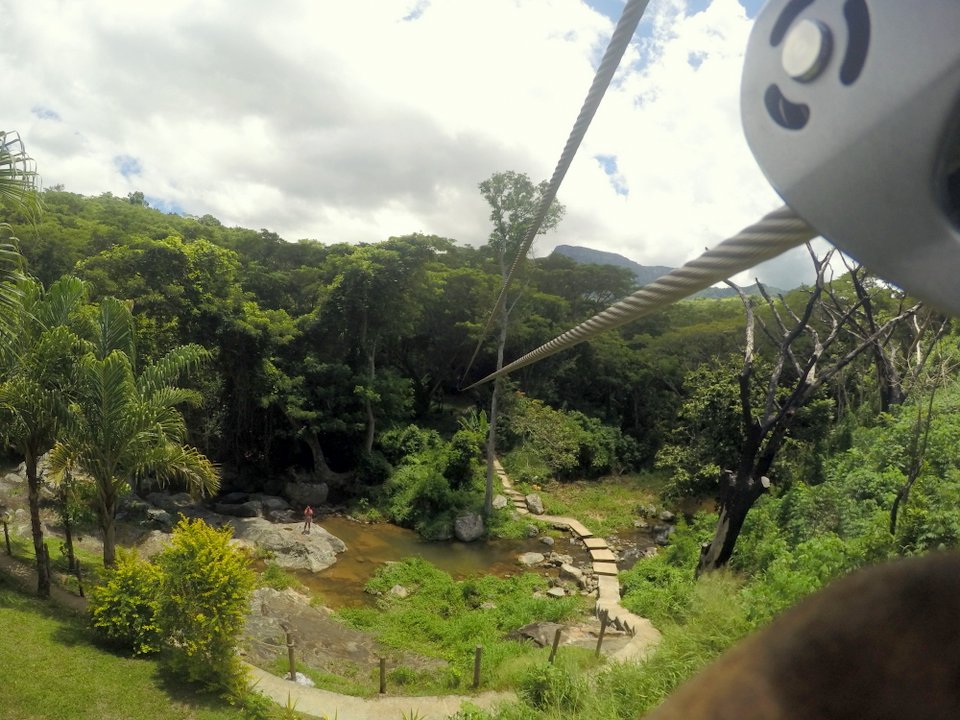 oh, perhaps not as gentle as it looked from the ground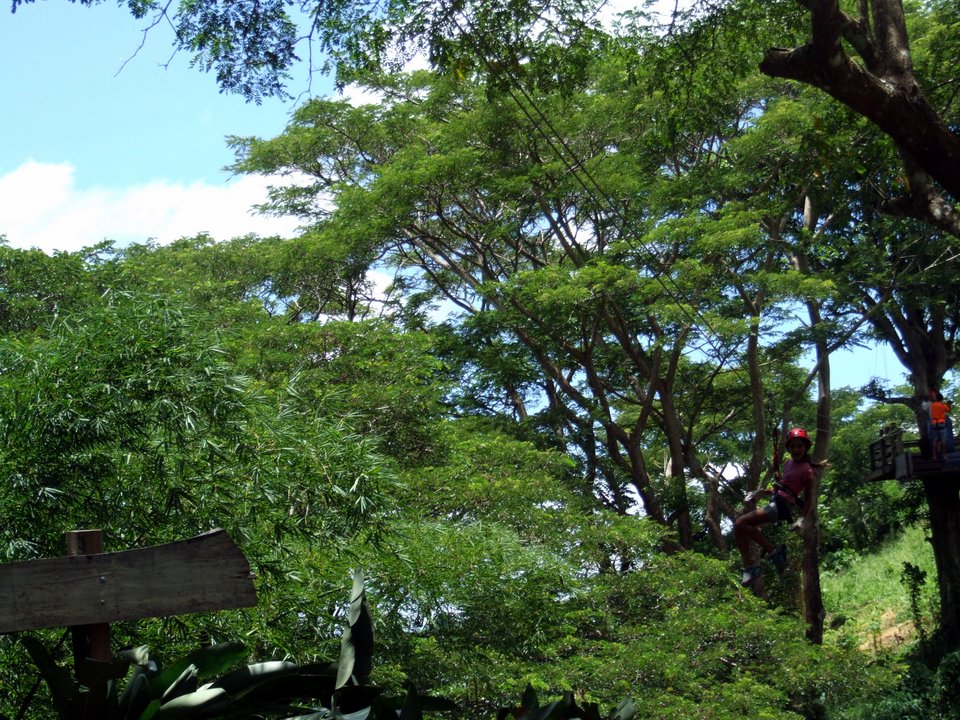 This is the 5th zip line
The boys had a couple of cans of mozzie spray for you to use, but bring one with you and keep it in your pocket at all times.
Because of our late departure we did one round of the zip line then had a very tasty salad roll for lunch. A twenty minute walk to the water fall through the bush was so interesting, our guide pointed out all the Fijian natural herbal medicines, there are just too many to remember. I liked the Mile a minute, if you have a cut use it as an antiseptic. No need to worry about the walking track to the water fall; it is better than the footpaths in down town Nadi.
The Waterfall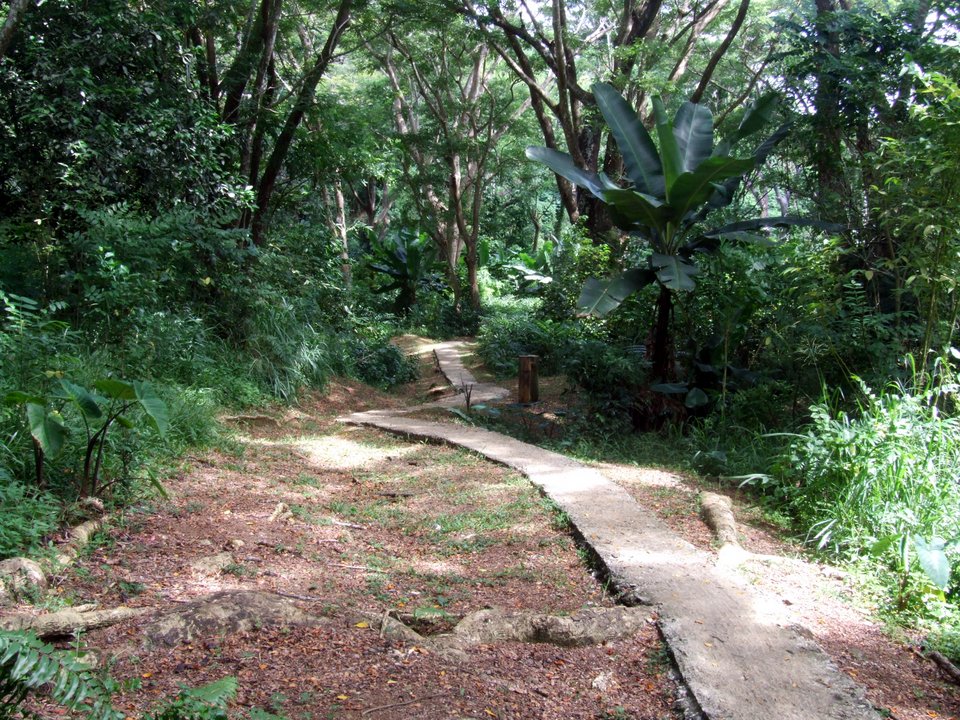 Track into the waterfall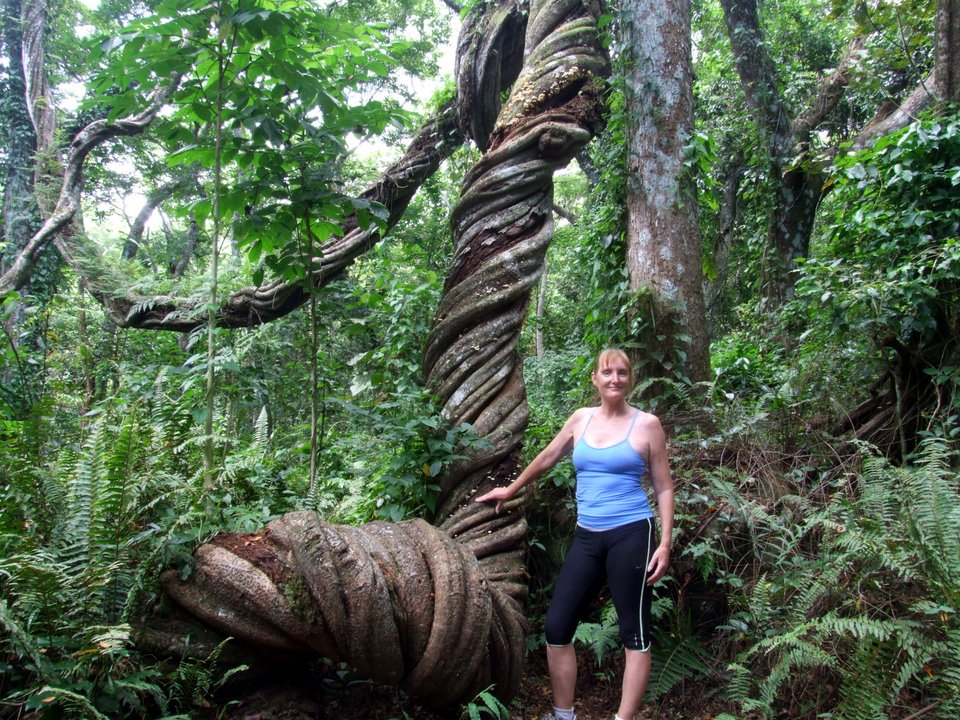 Have you ever seen a vine this big?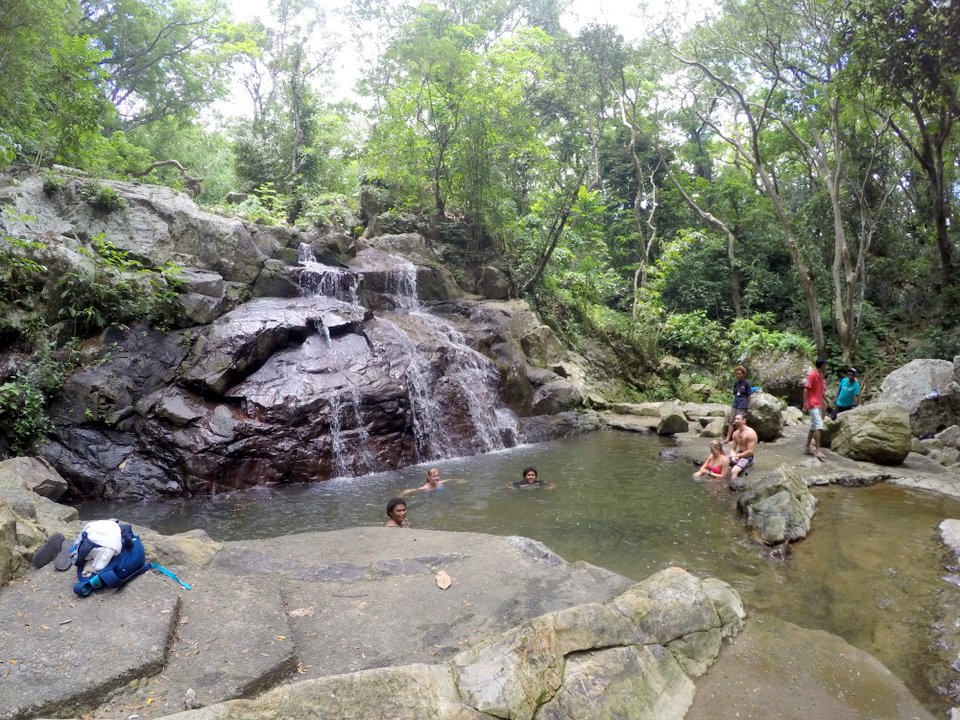 While the swim was refreshing, the waterfall is perhaps less than spectacular
As waterfalls go it would not make the top ten in my book... it's the closest to Nadi and just a short walk from the car.  My favourite waterfall is the day hike to Bukuya Highlands "Secret" Waterfall;  that trip also has lunch cooked in bamboo over an open fire(real Fijian food.)
We must have spent around thirty minutes at the water fall before heading back to the zip line for a cold drink of water. 
The ride home was again around the back roads of Nadi. This time I was lost as to where we were, all I could see were sugar cane farms and dusty roads with pot holes you could disappear into. I kept my distance from the bike in front of me so we would not get a face full of dust. Taking it slowly we enjoyed our ride back to the "Go Dirty" office arriving a few minutes after five. There wasn't a place offered to us to get changed after a very dusty ride, we were just left there to sort ourselves out. Seemingly all they were interested in was getting their safety gear back,then disappearing like a puff of smoke.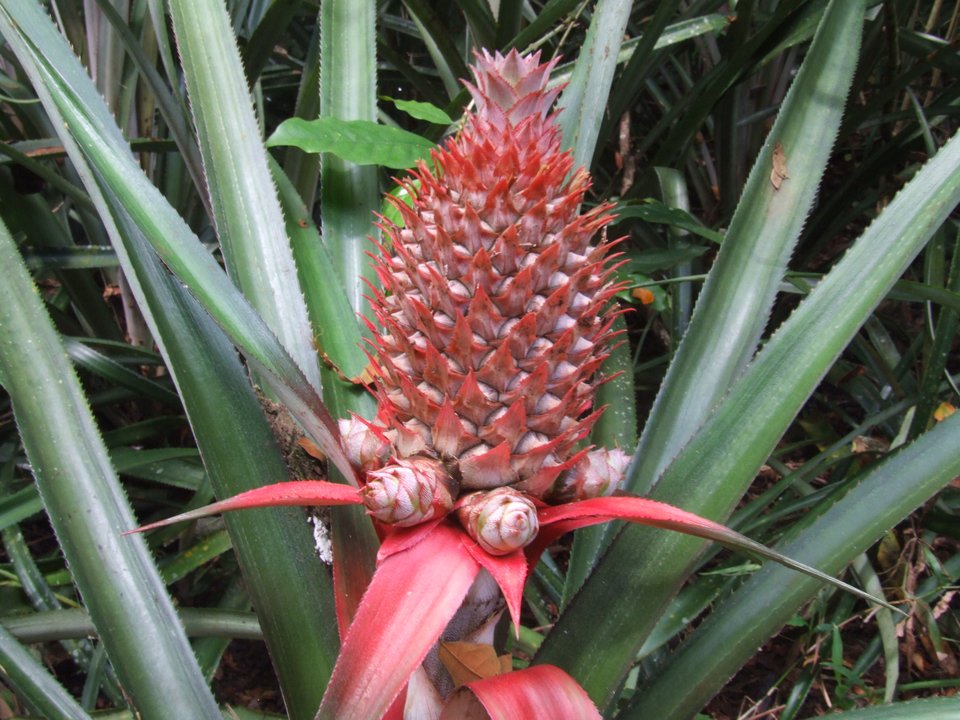 Spotted an immature pineapple
Pros And Cons