Feejee Experience, The Ultimate Fiji Travel And Accommodation Package around the whole island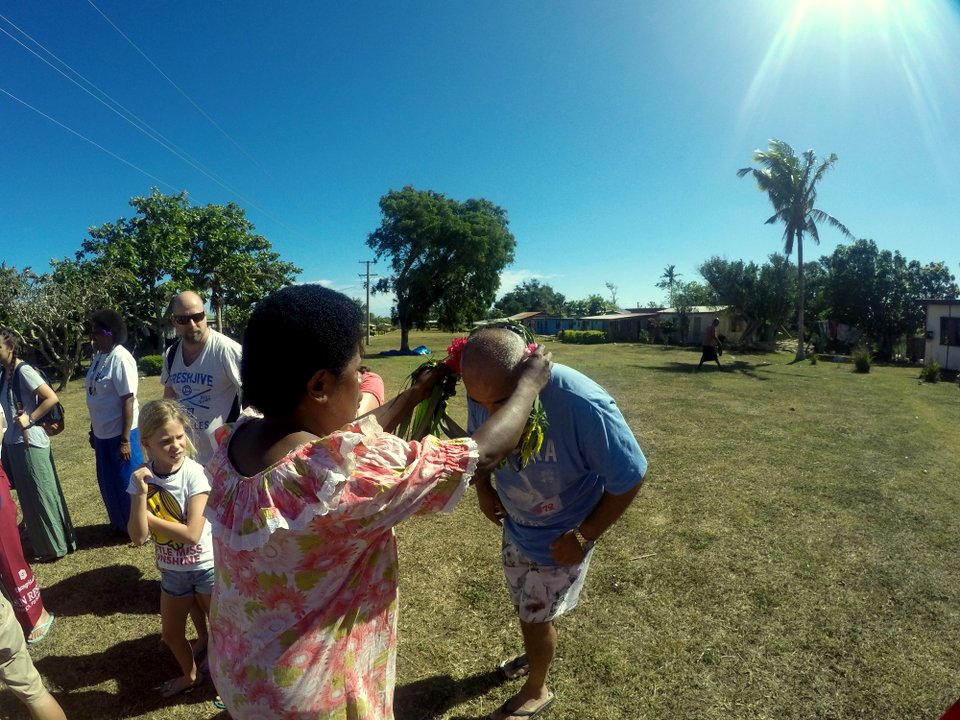 Fresh flower necklace to welcome you into the village
A Fiji vacation can be many things. Some people want nothing more than to book into a nice resort, and relax with fine dining, spas and cooling off in the pool.
Others prefer to get out and see as much as possible. They want to pack adventure, fun, and excitement into their vacation. Time spent snoozing in a lounger outside your bure is time wasted! They want to see Fiji, taste all it has to offer. If that sounds like you, then the Feejee Experience is exactly what you need.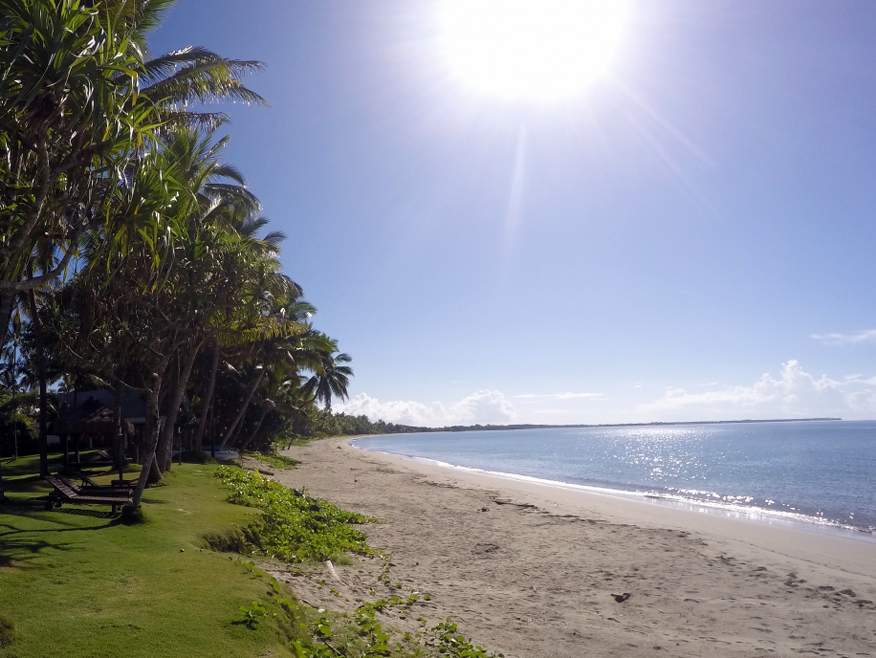 Upper end of the beach where Uprising Resort is located
A cost effective way to see as much of Fiji as possible, in a safe and fun filled environment. Most suited to the younger, energetic travellers (when you get to 40+ you probably don't want to be sharing a dorm with partying 25yr olds), but you can opt for a twin/double room you don't have to go dorm, there are packages that suit all tastes and budgets. Handpicked accommodation (so no nasty surprises) along with carefully selected activities, ensures that you get great value for money. But here two of my favourite ones, just to wet your appetite.
Whole Hula - Round the Island in 4 days & 3 nights Tour
This is the package that most appeals to me, personally. For only fj$629pp (or fj$877pp if you choose the double room option), you get to see the length and breadth of Viti levu, right round the island, over the course of 4 days and 3 nights, as well as Robinson Crusoe Island. One of your nights is spent at the Uprising Beach Resort (Pacific Harbour) which is right on the beach. This is probably my pick of beaches in the Coral Coast area...2 miles of perfect sand, swimming and snorkelling.
Coral Coast - 2 nights Tour - Accommodation & Transport package
This package is great for those to don't have so much time but still want to see a whole lot. This tour will take you down the Coral Coast as far as Uprising Beach Resort for one night and an exciting night on Robinson Crusoe Island.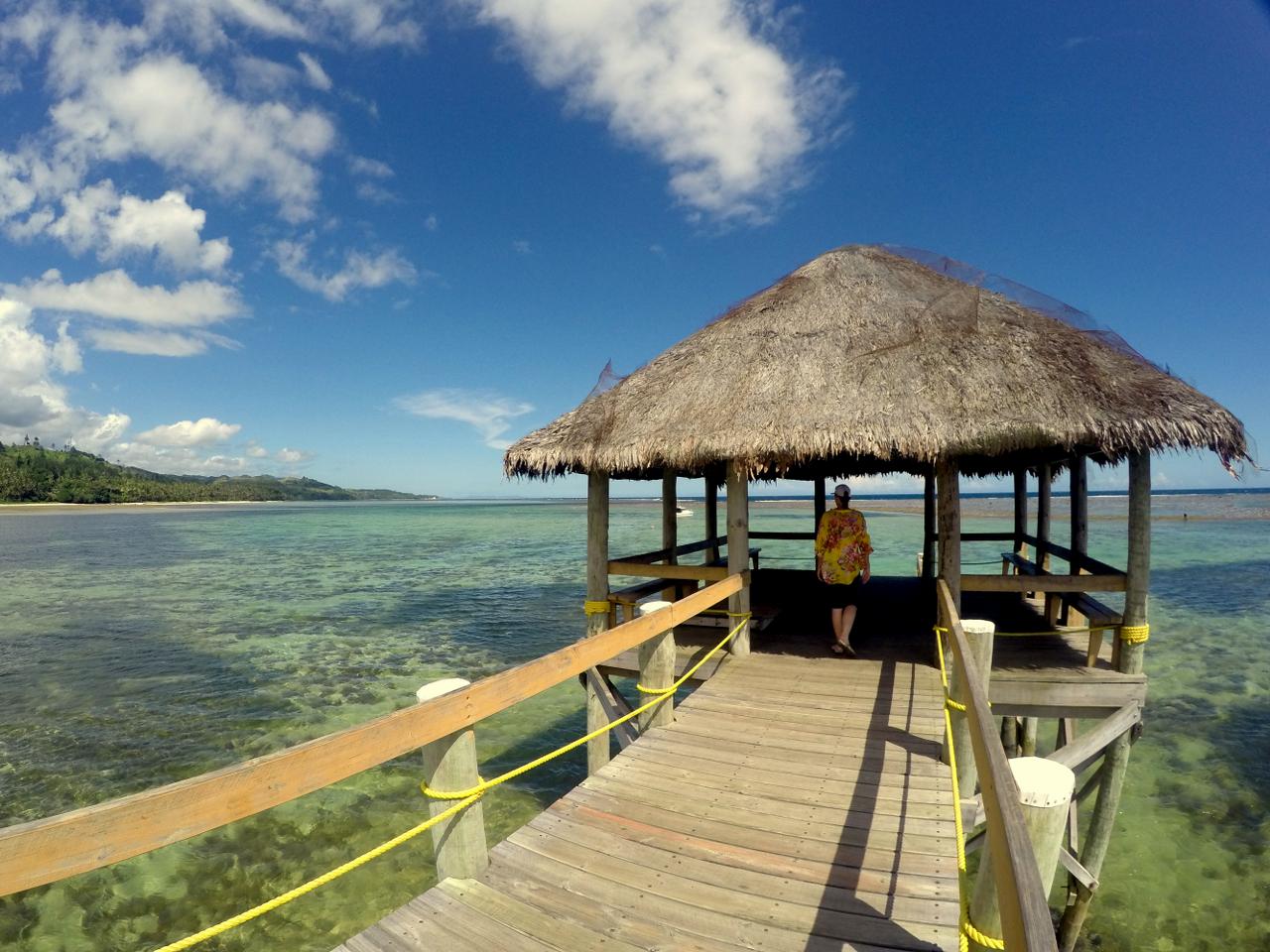 Jetty at Maui Bay along the Coral Coast