Uprising Beach Resort - pacific harbour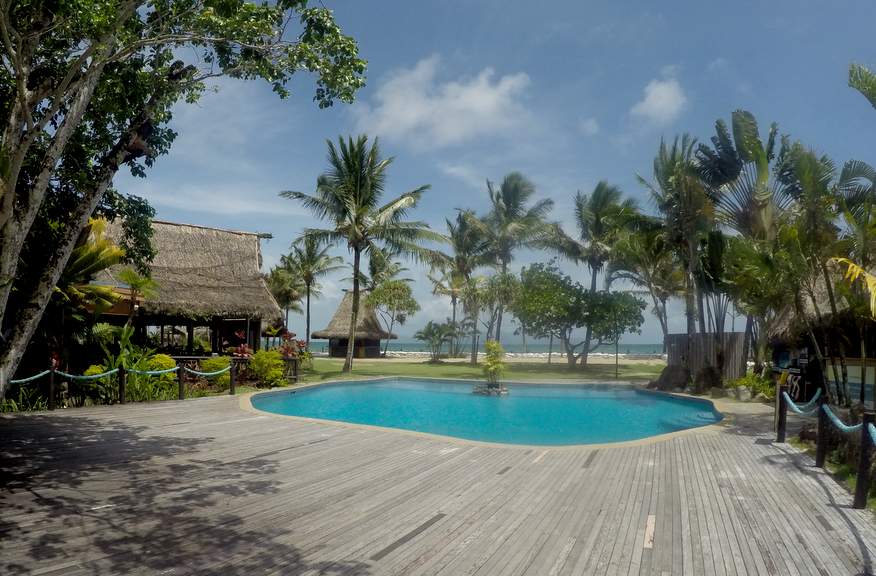 Pool side at Uprising Beach Resort
Uprising Beach Resort situated right on the fabulous Deuba beach, Pacific Harbour. Only a few minutes walk to the Pacific Harbour shopping and arts center, you are right in the heart of Fijis adventure tourism area. This resort caters for everyone, backpackers through to four star luxury accommodation.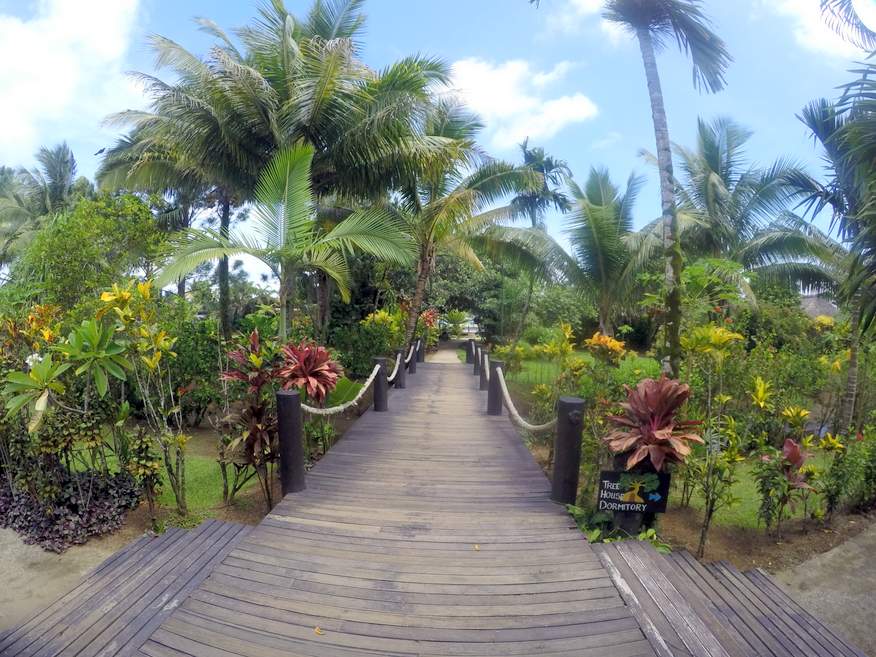 Lovely leafy walkway around the resort
You are only a five minute walk from the middle of Pacific Harbour. A bank, cafes, supermarket, the Arts Center etc are all located here. No walking required to get to the sand and surf though! The resort is right on Deuba beach, with lots of water sports activities on offer.
There is a beach sport done here that I haven't seen elsewhere in Fiji. You hop on a sea biscuit, and get towed along the shallow water by a galloping horse. Looks to be great fun! And of course there are all the usual activities such as snorkelling, jet-skis,
Dorm is in a cool tree house
Questions About Uprising Beach Resort?
Wi-Fi Available? Yes, free options available. 

Family Friendly? In our opinion, this resort is perhaps most suitable for the 20-35 age group. By that, we mean the bar and party life feature highly! While the resort says it is "Child Friendly" the lack of a kids club perhaps is an indication that this might not be the best resort to stay at, if you have young children.
We liked the Fiji style bures
Pros And Cons
Pros...

Close to the main shopping center.
Right on one of the nicest beaches in this area.
Lots of watersport activities.
Within easy reach of adventure tours, diving, zip lining etc.
Reasonably priced, with a range of accommodation choices.
Cons...

Not the place to be if you want peace and quiet
Pacific Harbour gets more rain than the Coral Coast - a lot more.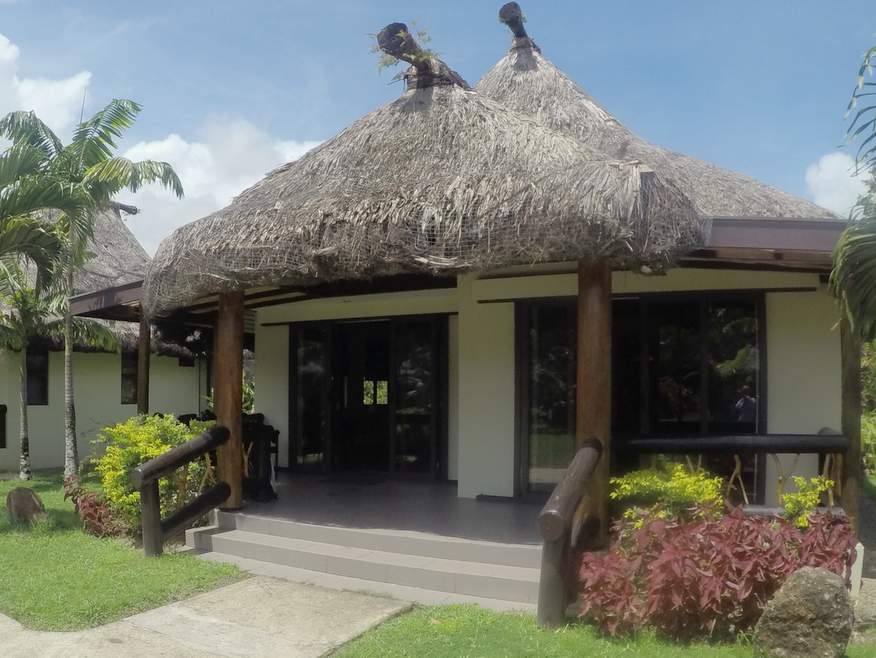 More expensive executive style bures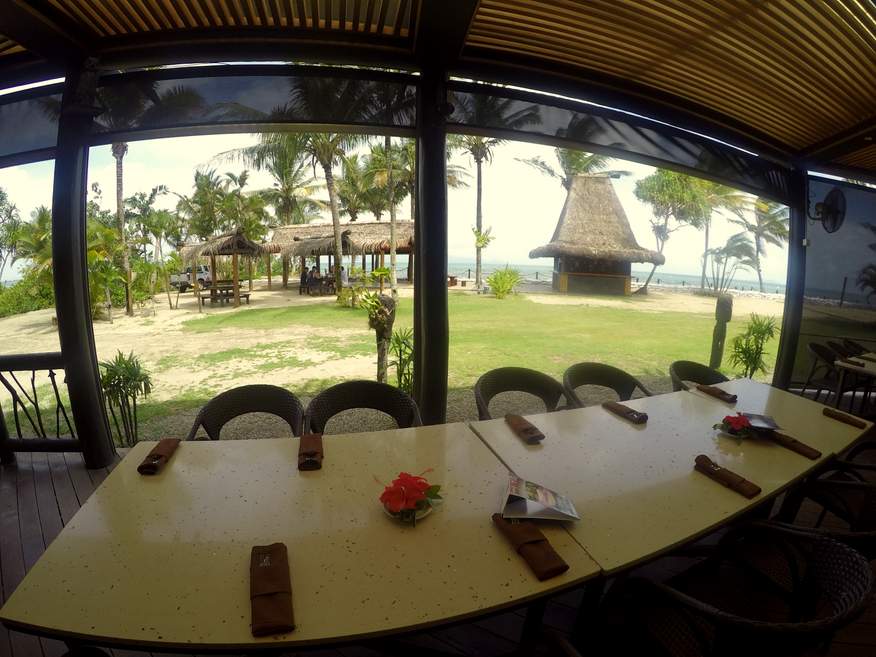 Restaurant is right on the beach with a great view - the pizza is excellent!