Suva City Tours: Come and Explore Suva With Us!
Do you have limited time in Suva to see the sights, or your cruise ship is in port for the day? Don't waste your precious time trying to find your way around by yourself. For the best sightseeing in Suva take a private guided tour and see so much more.  Or take a boat ride up the Navua river and experience remote village life.  For the more adventurous try Zip Lining, it's great fun.
Thurston Botanical Gardens in Suva
So what sort of things are there to do in Suva?
Sightseeing: Enjoy culture and history? Suva is loaded with old colonial buildings mixed in with the modern. Visit the Grand Pacific Hotel, which is now fully renovated and looking stunning. This old hotel was built back in 1914 by the Union Pacific company for use by it's passengers. What a show of opulence! It's wonderful to see the old girl restored to her former glory. Call in for a quick visit and see how she looks now, you won't be disappointed.
See the President's Residence and nearby Albert Park, where Kingsford Smith landed his small aircraft on his epic flight from the USA to Australia in 1928.
Take a stroll around the lovely botanical gardens.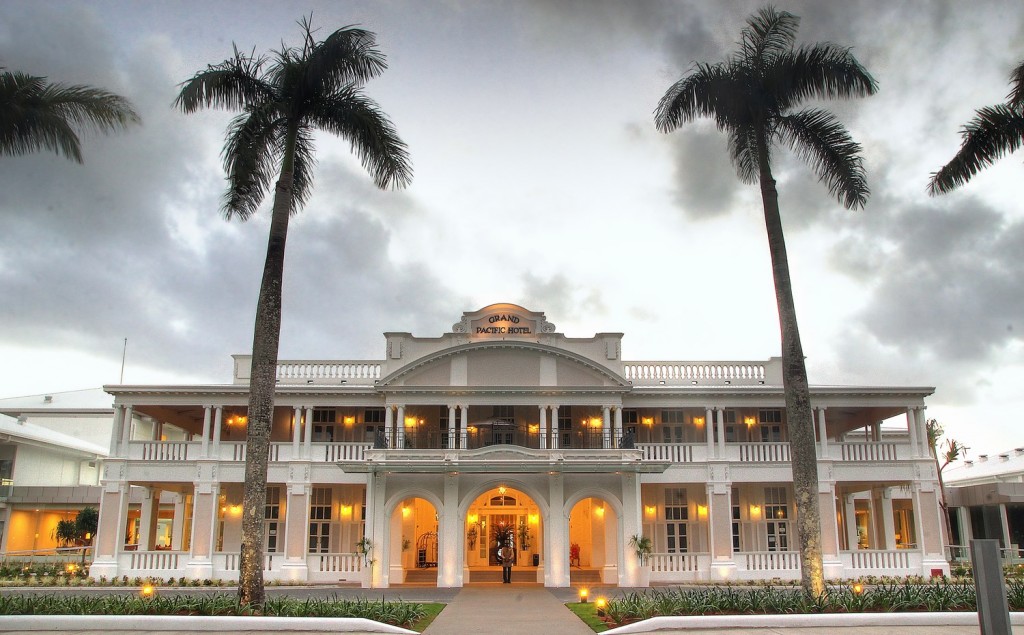 Newly renovated Grand Pacific Hotel - 2014
Visit Colo-i-Suva Park. Nestled in the hills above the city, it's hard to believe this place is so close to the hustle and bustle of town. Lots of walking tracks through the jungle, with some well known swimming spots, so do bring swimwear and a towel.
Private Guided Tours & Day trips
in Suva