Page Last Updated: 21 May 2015
Naisisili Village 

Homestay at


Nacula Island

 

 (Yasawas)




For those looking to really get away from it all and truly experience a magical stay with a local Fijian family on a fantastic island, then we have the perfect homestay for you. Naisisili village, on the island of Nacula.  The village is just behind the coconut trees on the beach facing S/E.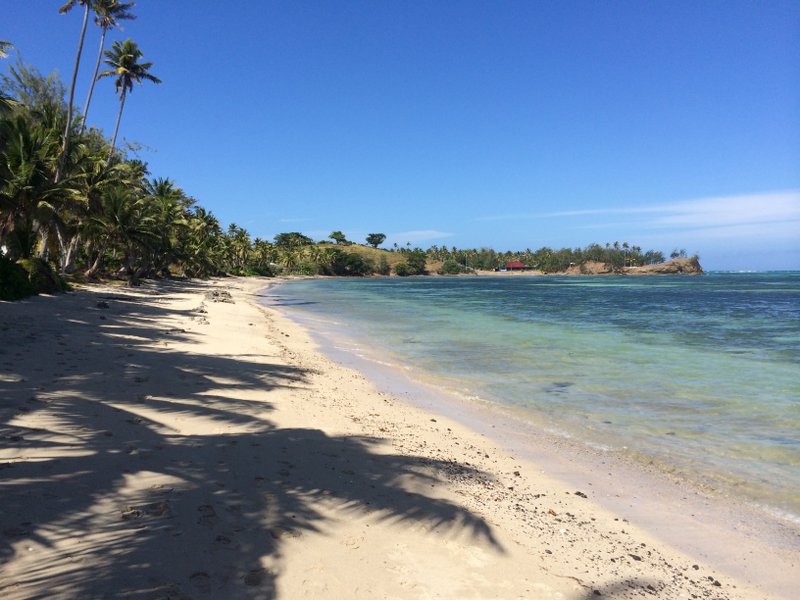 With perhaps 100 homes, the village is not large, but it is close knit... you will get to meet many of the villagers during your time here. Close to a great beach for swimming and snorkeling, and only a short walk if you want to spend an evening at one of the nearby resorts.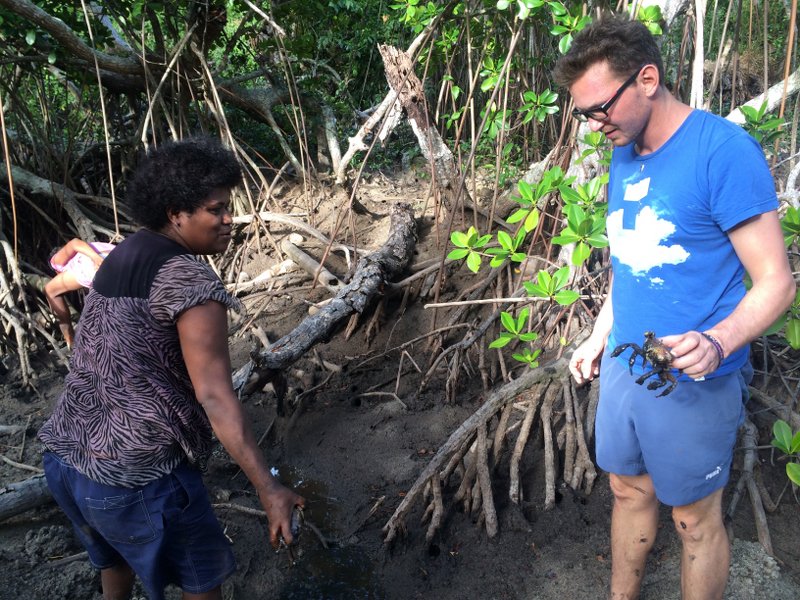 Having fun crab hunting
Awesome, fish for dinner
Personal kava ceremony
Learning coconut husking
Learning basket weaving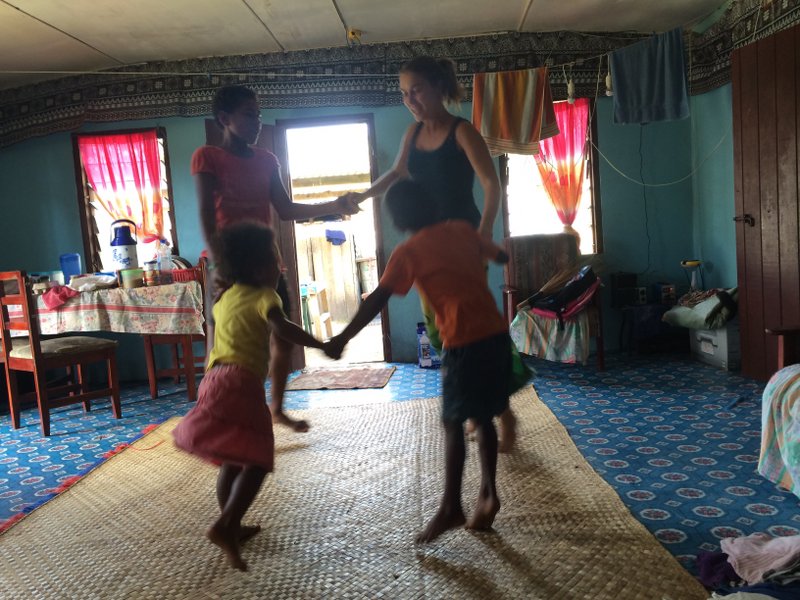 Having fun dancing with the kids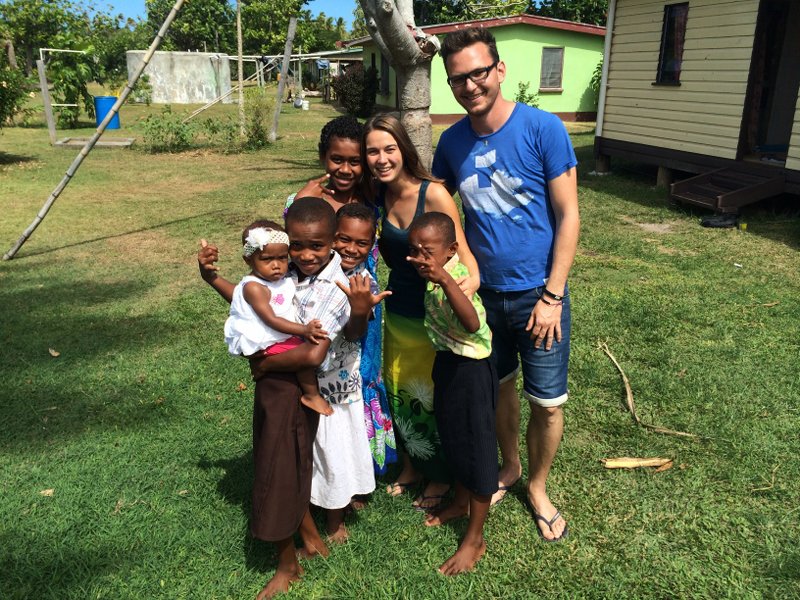 Some of the village kids, so cute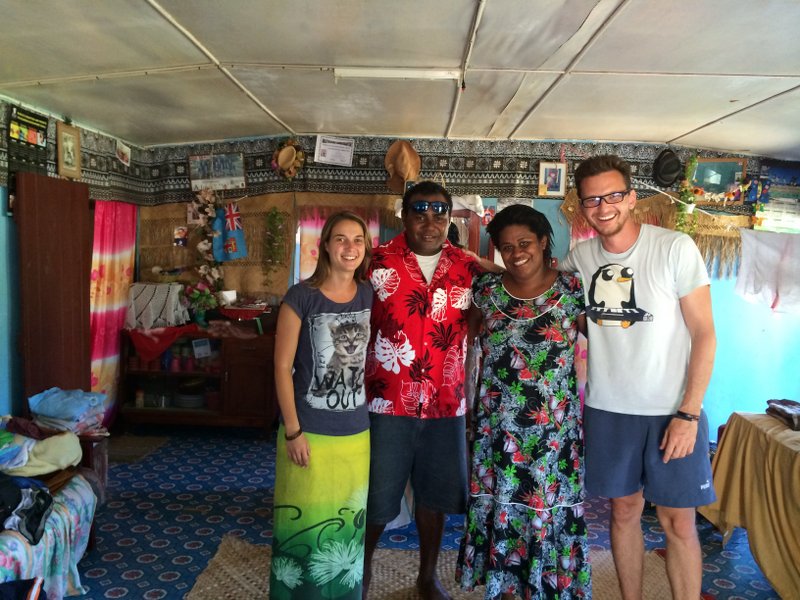 Dan and Fina with Natasha & Nik
Homestay Details
Location: The village is on the island of Nacula. The easiest way to get there is on the Yasawa Flyer, which departs Denarau at 8.30am each morning, and arrives at Nacula approximately 1pm. At time of writing (updated May 2015), the fare (one way) was fj$170pp (best prices on the Yasawa Flyer). The Flyer anchors off the island, and your host will arrange for a small boat to pick you up and get you to the village.
Price: We have arranged a very special price... fj$65 a night pp, meals included. To get this price, there is a min stay of  5 days.   Less than 5 nights will be $80 FJD per night pp, meals included.
Your Hosts: The village will arrange a suitable host, you might stay with Fina (Fina and family pictured above) or pastor Elia and his wife. 
Beaches? Yes, the village is right beside a good swimming beach with other good ones only a short walk away. 
Highlights of the homestay:  You'll get first hand experience of the life in a Fijian village - priceless.  Learn the village rules, be part of the daily family chores, experience your own personal kava ceremony, learning about coconuts, crab hunting, picnic with the family on a remote beach, eating authentic Fijian food, playing with the kids from the village, going to church and listening to the children choir, helping the kids with English homework, feeling very safe.  An unforgettable experience.

Things to note about the homestay:  There is no power, although they are trying very hard to get a generator. No hot water or running water in the house.  Fetching water is part of the daily routine of life in a village on a remote island.
Review from a guest who stayed here in May 2015:  Review written by Natasa Georgijevska 

We just spent 11 amazing days in the village Naisisili on the island Nacula. We stayed with a lovely family of 7 and had many unforgettable experiences, which we would miss if we stayed in a resort, for example learned how to open and scrape fresh coconuts, make our own kava jars, make a basket out of coconut leaves, went crab hunting, learned about the village rules,played with the kids a lot, ate on the floor with the whole family... etc etc. We genuinely felt like part of the family. Dan and Fina really went out of their way to make us feel welcome. 
Thank you Sandra for all the tireless efforts you put into organizing our whole trip and homestay at the village!!!
Feedback from a guest who stayed in July 2015
Thank you again for organising the home stay in Naisisili Village on Nacula Island and the Yasawa Flyer transfers for me. All went well and I had a wonderful, relaxing time. It has been one of my best holidays 
ever. Fina and Dan were great hosts. I will be writing up a web page about it soon, and will send you a link 
that you may wish to add to your homestay web page. I think the homestay was so great that I'd like to help spread the word so others can enjoy it. Yes it was simple, but that was one of the pleasures of it. No 
stress, no worries. I gave Dan and Fina a small solar phone charger, and a solar shower so guests can now charge phones that use a USB charger, and having a shower will be easier. 

Dan and Fina asked me to ask you to let potential guests to know that it is customary to bring a gift of kava for the village chief. This can be purchased in the market either at Namuka or Nadi. Thank you again, Romana

How to book:
  Please fill in the booking form below and we'll get right onto it.