Natadola Beach - Best Beach close to Nadi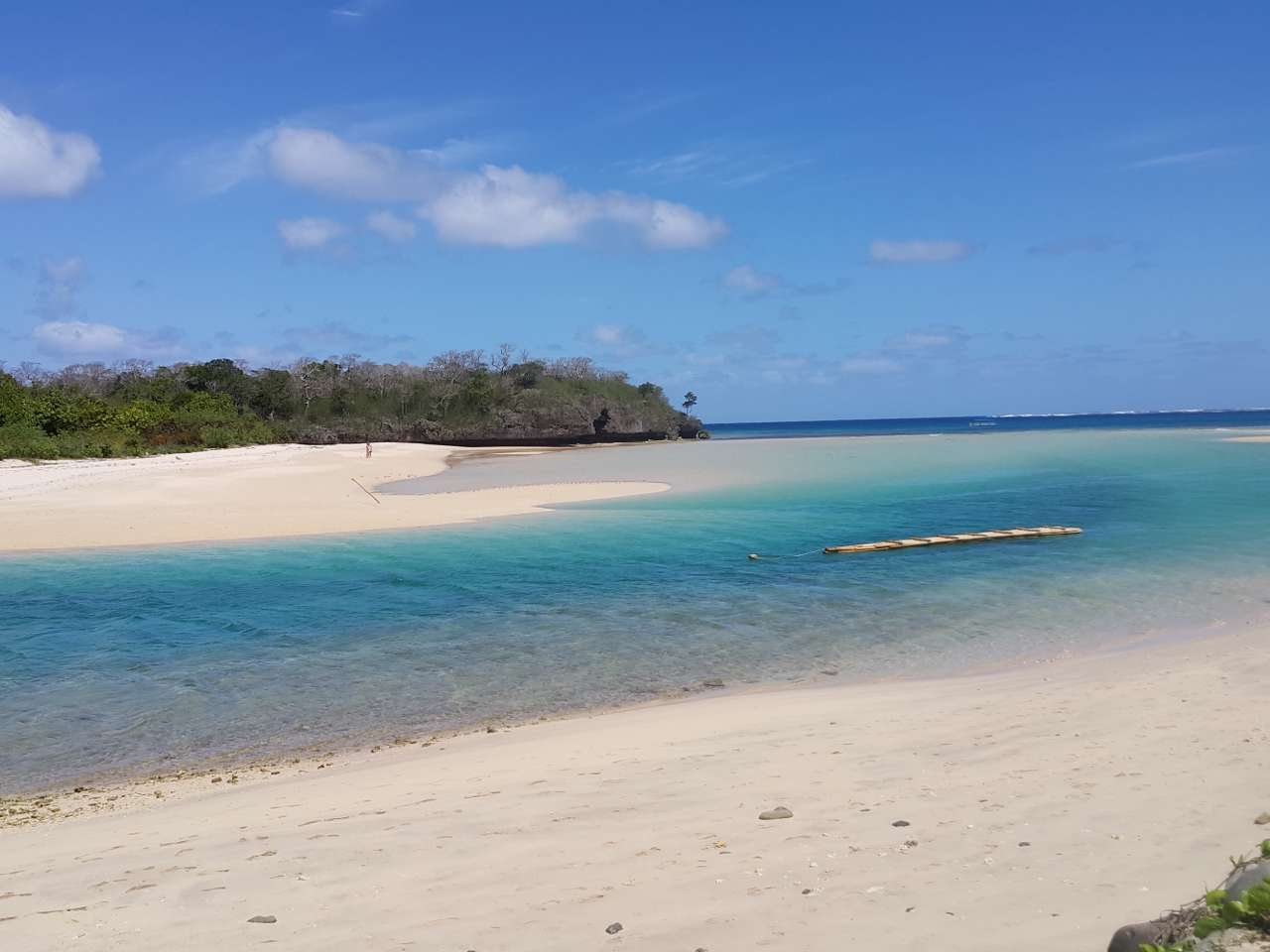 Natadola Beach, Low Tide
The intercontinental Resort is to the south of Natadola Beach. To drive out there from Nadi town is a very interesting 54 Km and around 50 minutes depending on how cautious your driver is. On the way you will see numerous road side stalls. The villages at the moment (Sept 2015) are selling sweet mangoes for $1 each, in Nadi you will be paying $2 each for smaller Mangoes.  If you decide to drive yourself, your best bet is to park in the Intercontinental car park then walk to the beach. The second option is to turn down the rough gravel road twenty mitres before the Intercontinental entrance, then drive the 1.5 Km down to the beach. The beach front is taken up by the locals and there cottage businesses, which consists of horse riding, massages and souvenirs so you will have to park down the back and away from the beach.  

There are no public toilets on Natadola beach so you will have to go to the resorts and the only food you can buy is from the Natadola Resort which will be ten mitres in front of your car or walk to the Intercontinental Resort, or the Yatule Resort, just a short five minute stroll. One other option is to get back into your car, drive back to the main gate turn to your right and drive the 200M to the International Golf Club for lunch and if you have $50? (per golf cart) left over, take a tour of the worlds top golfing greens. 
Natadola Golf Club, Beef Burger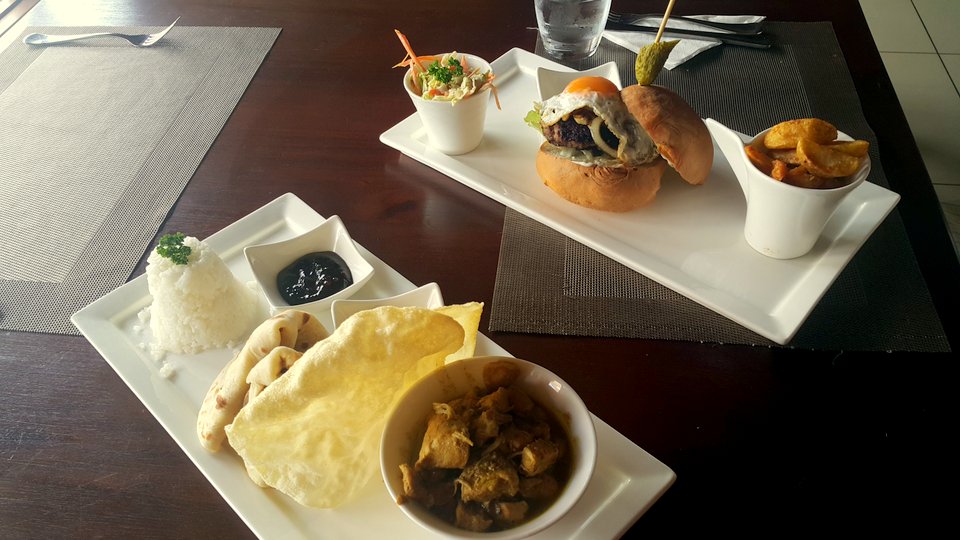 Lunch at Yatule Resort
Natadola Beach is a public beach so you can walk where ever you like so long as you stay on the sand. The Intercontinental Resort will let you spend your money at their bar and restaurant but you are not encouraged to swim in the swimming pools, so we were told by the friendly security guard.
In the first photo, you can swim across the inlet to the Island, the current can be very strong when going in or out, so make allowances to be swept up or down the beach for a good 100m or more.  The Island is private so stay on the beach and do not walk into the trees, unless a village guide is with you, for $10 he will guide you around the Island and show you the old cave were his grand parent's lived.  
Swimming and snorkeling off Natadola Beach is good. But as mentioned before watch out for the change of tide in the inlet.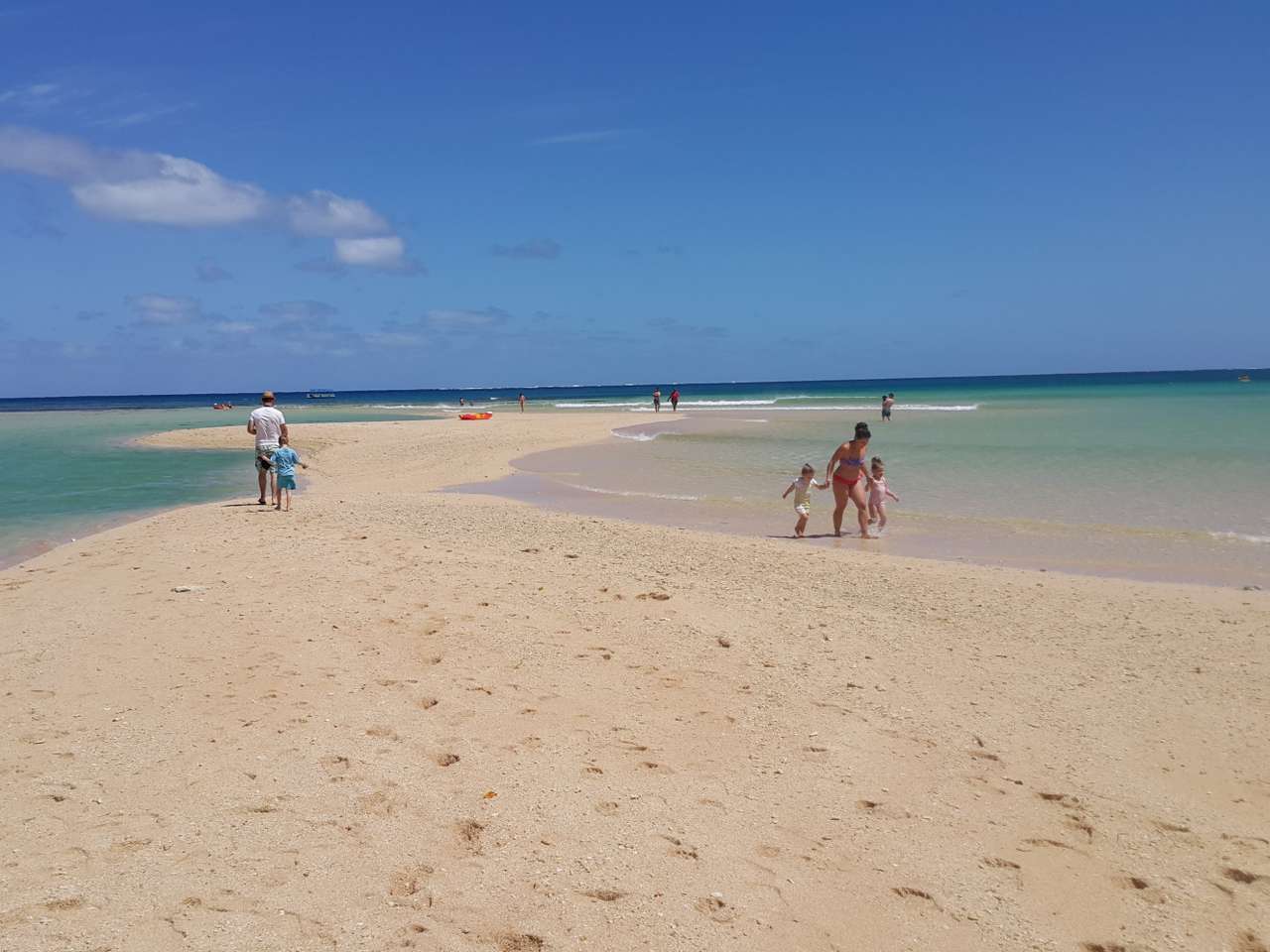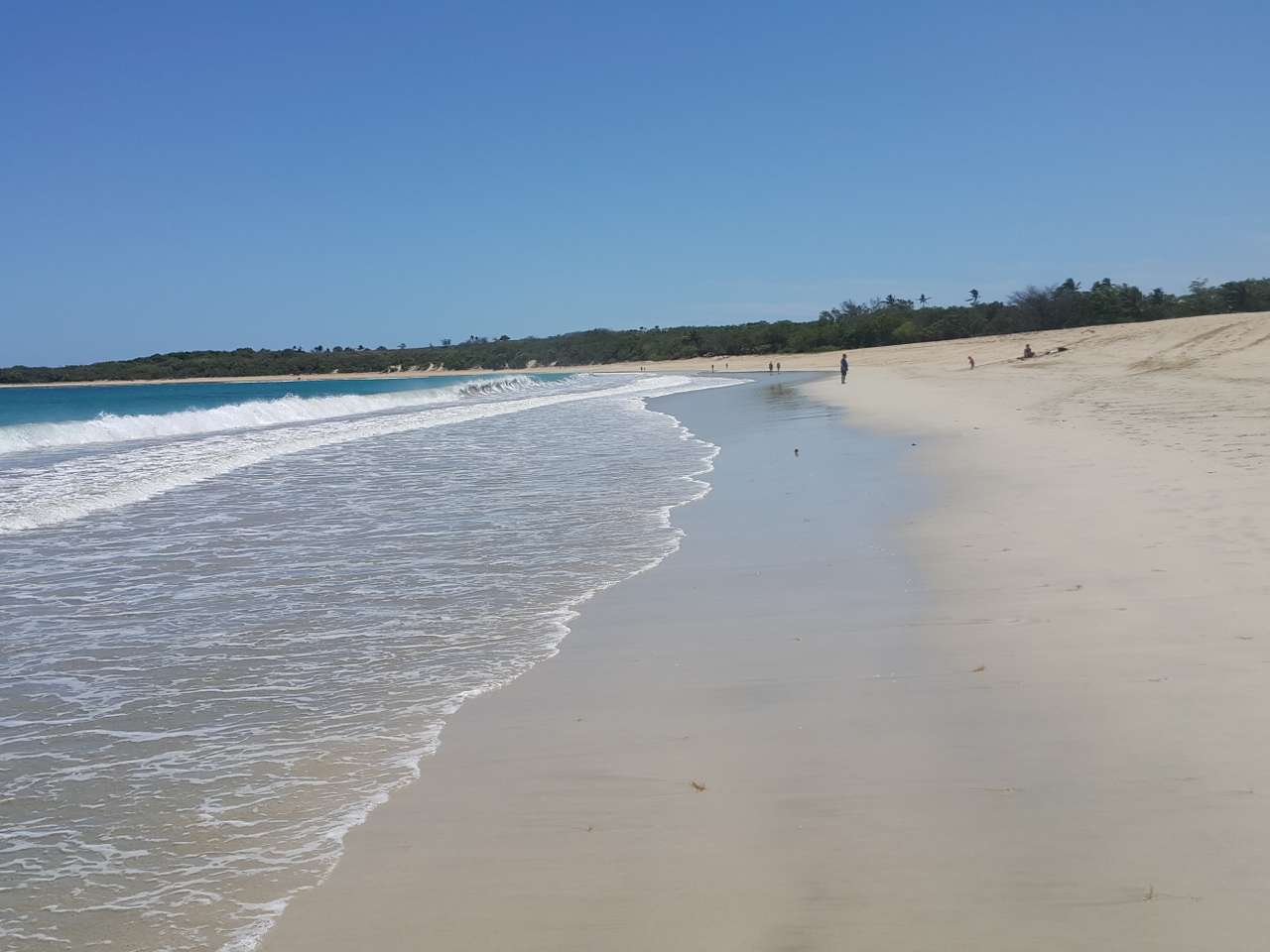 Natadola beach surf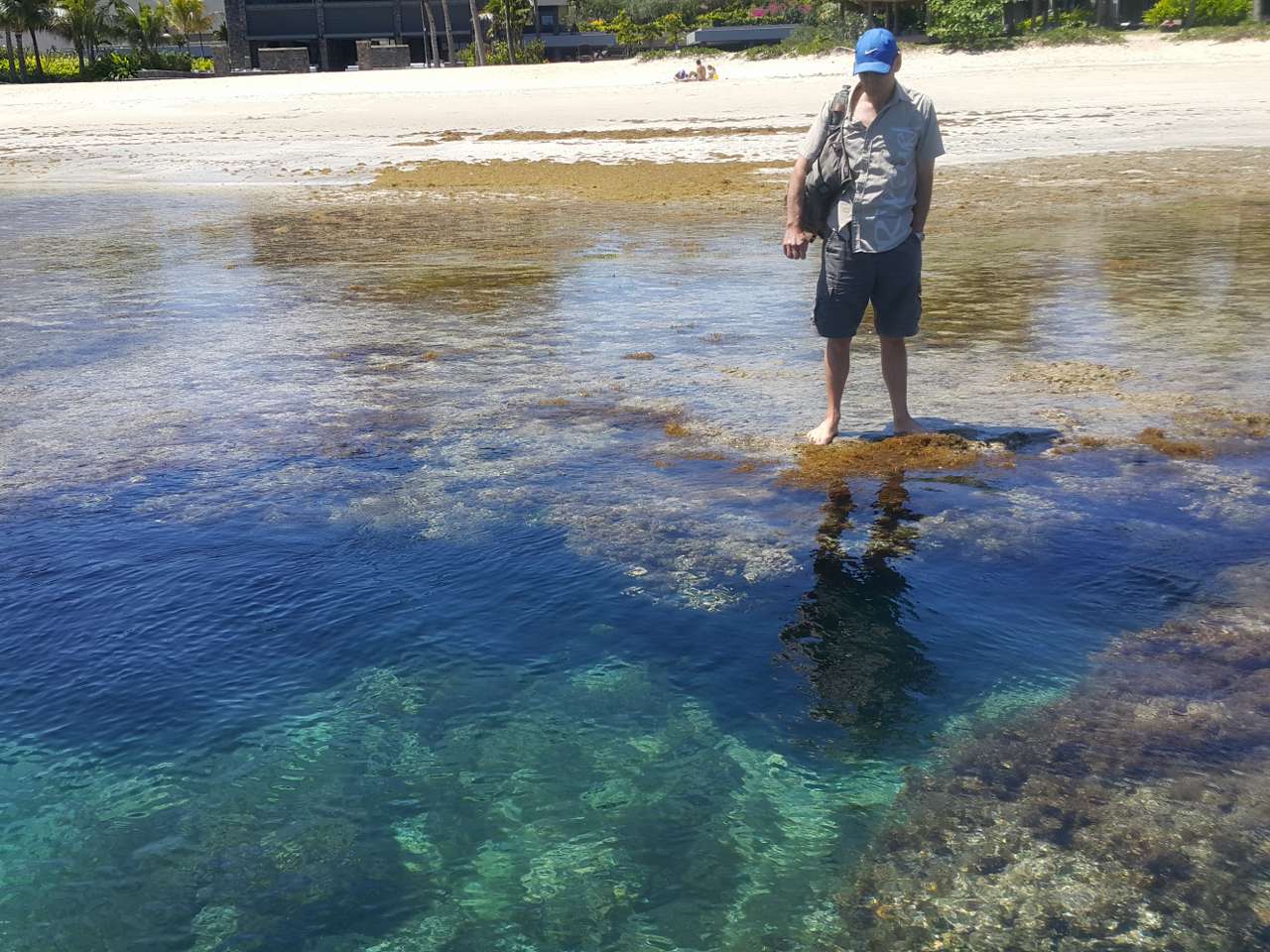 Low tide right in front of the Intercontinental Hotel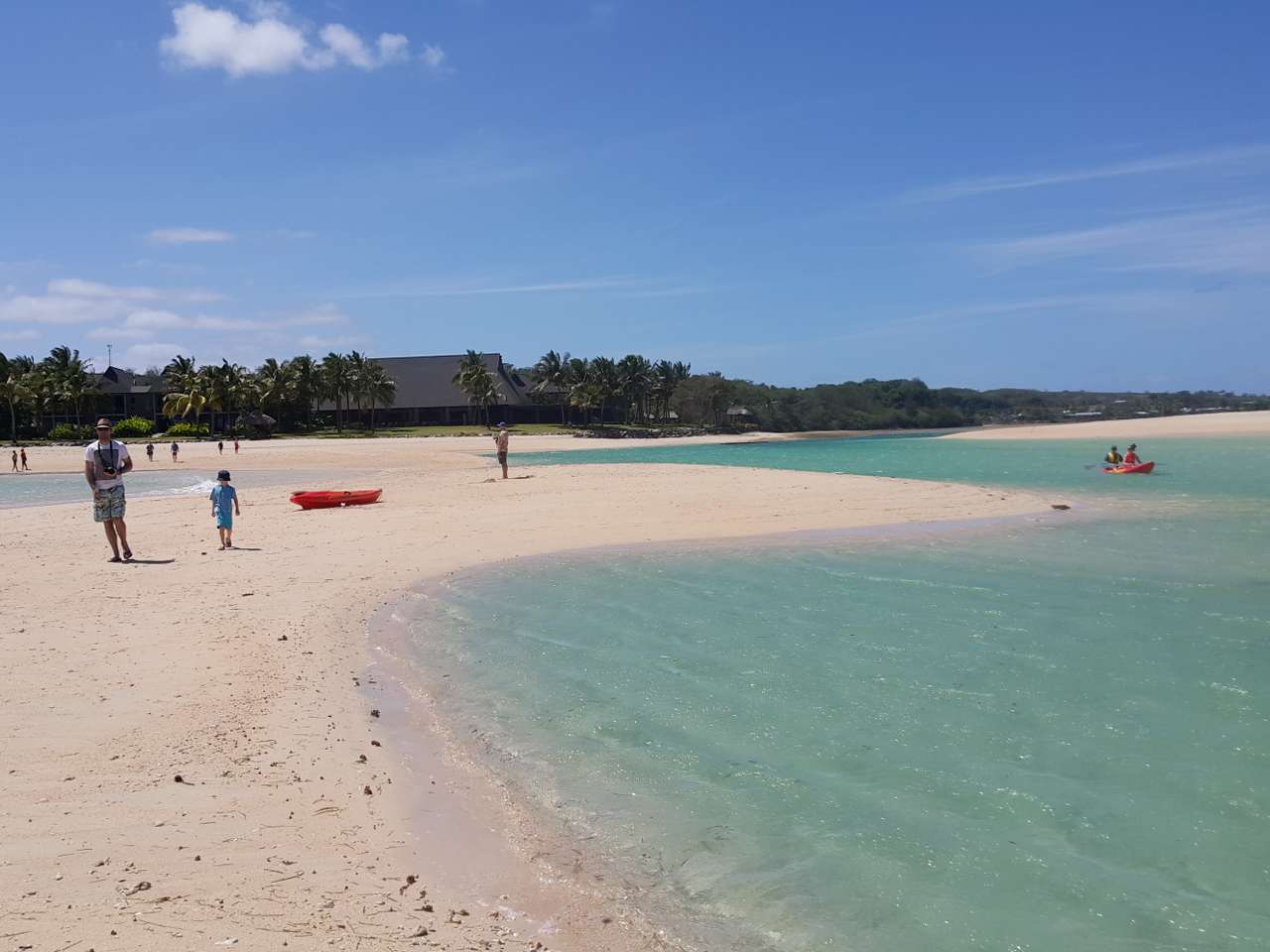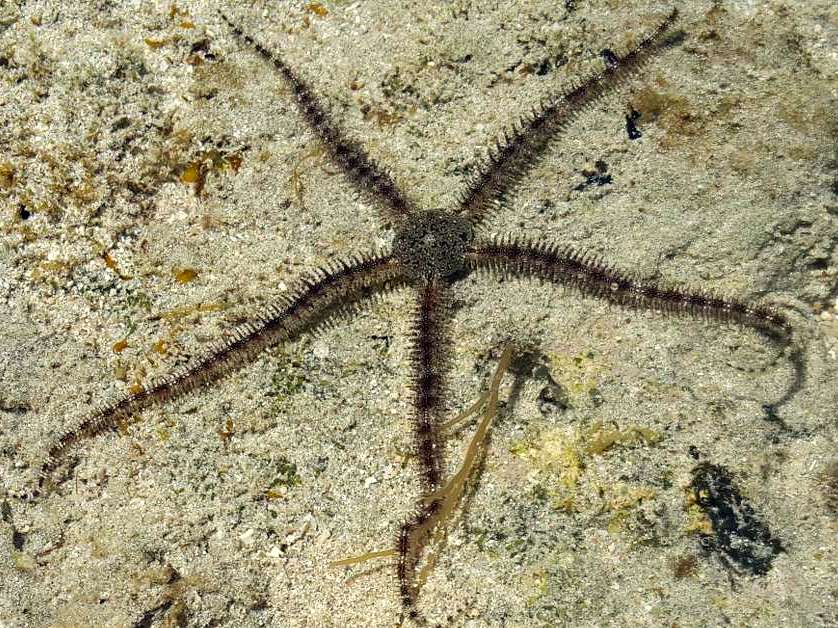 Brittle Starfish?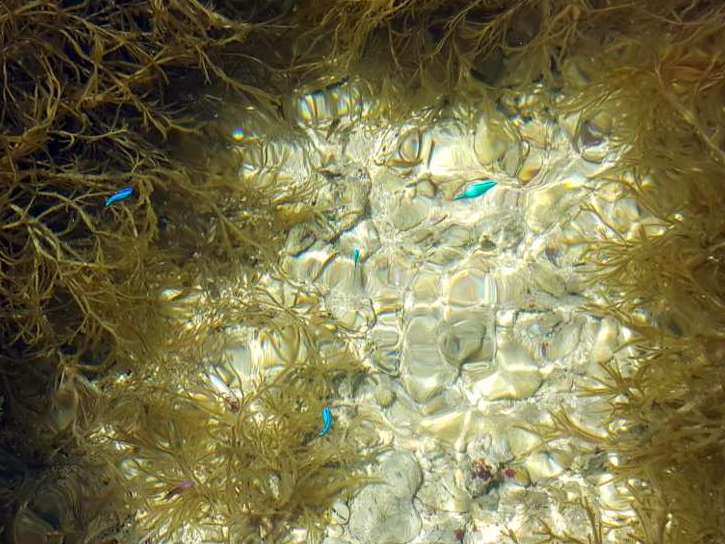 The blue specks are tiny fish