Jolly bula pirate ship, awesome fun for the family, Aye Aye Captain...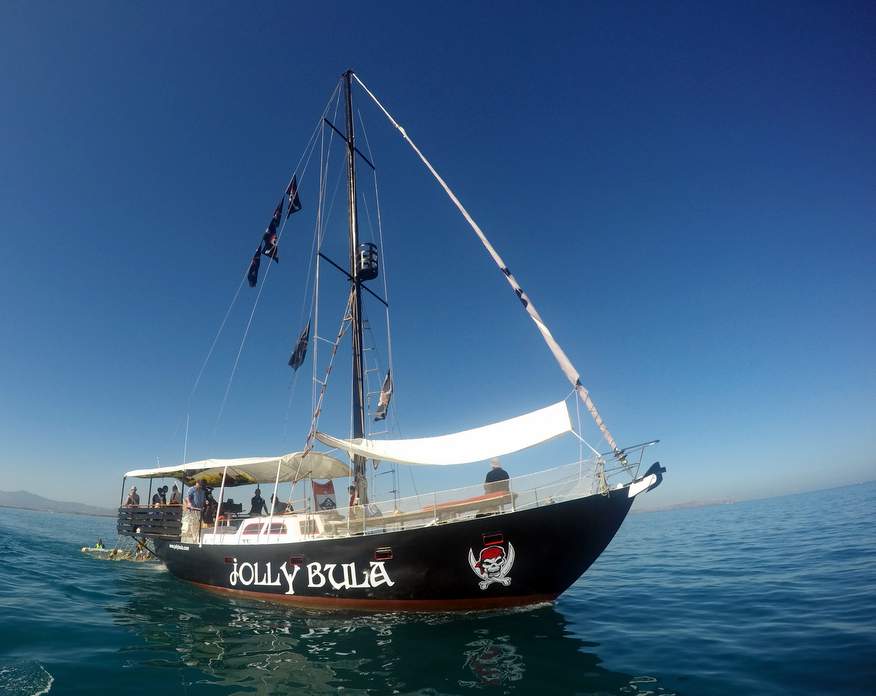 This was a day out we were looking forward to. A very different concept to the day to day Island trips you see everywhere. We were dragged aboard by the lively Jolly Bula pirate crew at 9 am and set off to plunder the Fijian islands. The kids were set upon by the pirates before we left port and within five minutes they were looking like junior Jolly Bula pirates.
It didn't take long for the captain of the Jolly Bula to be thrown overboard by the devious junior pirates but as luck would have it, there was a net trailing behind the pirate ship which saves the old defeated captain from disappearing down into Davy Jones locker.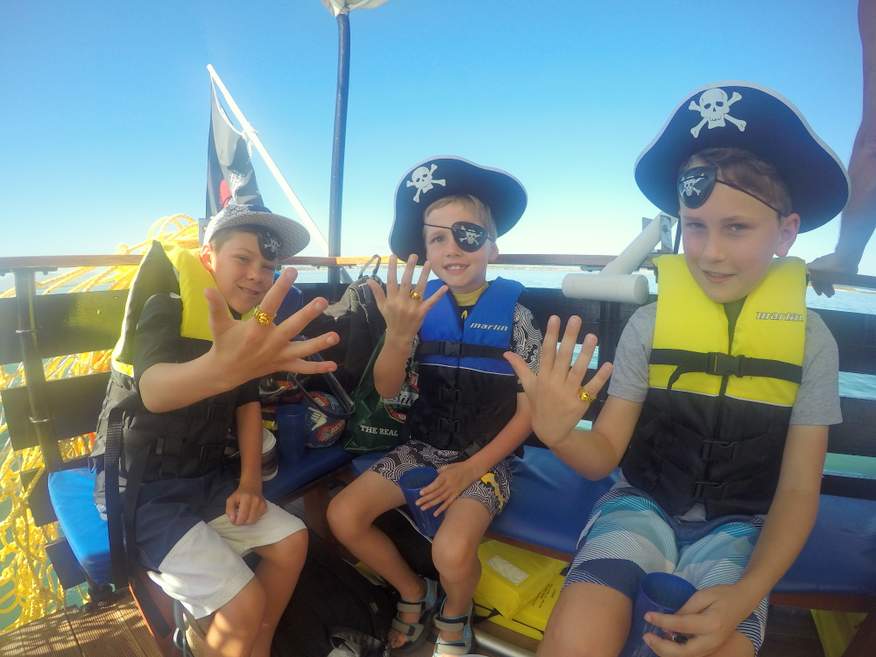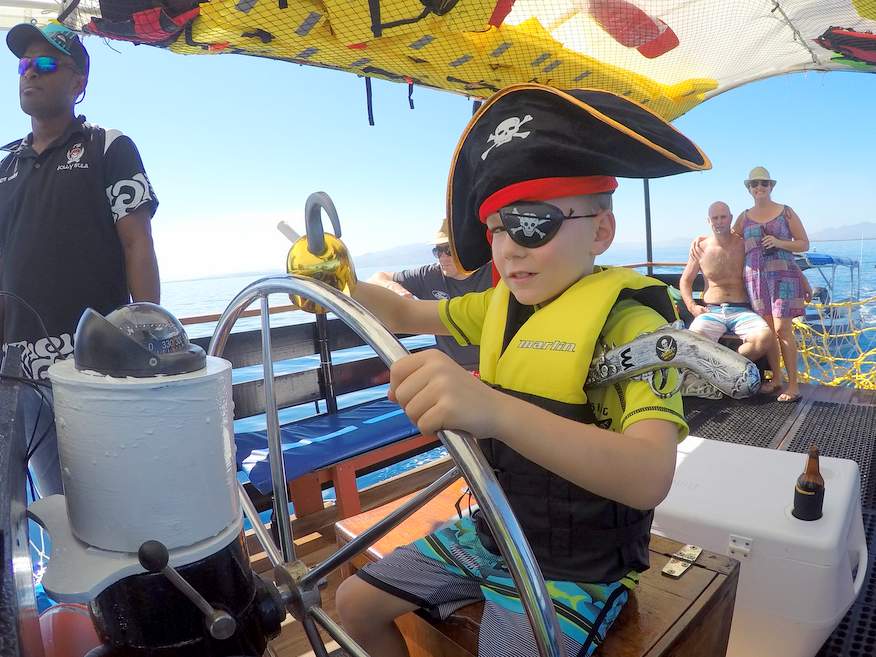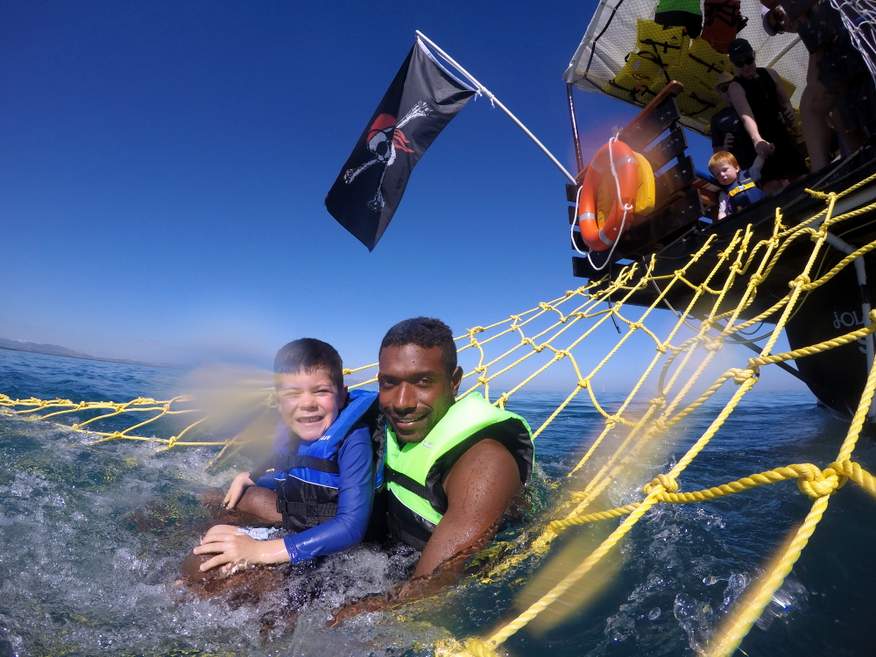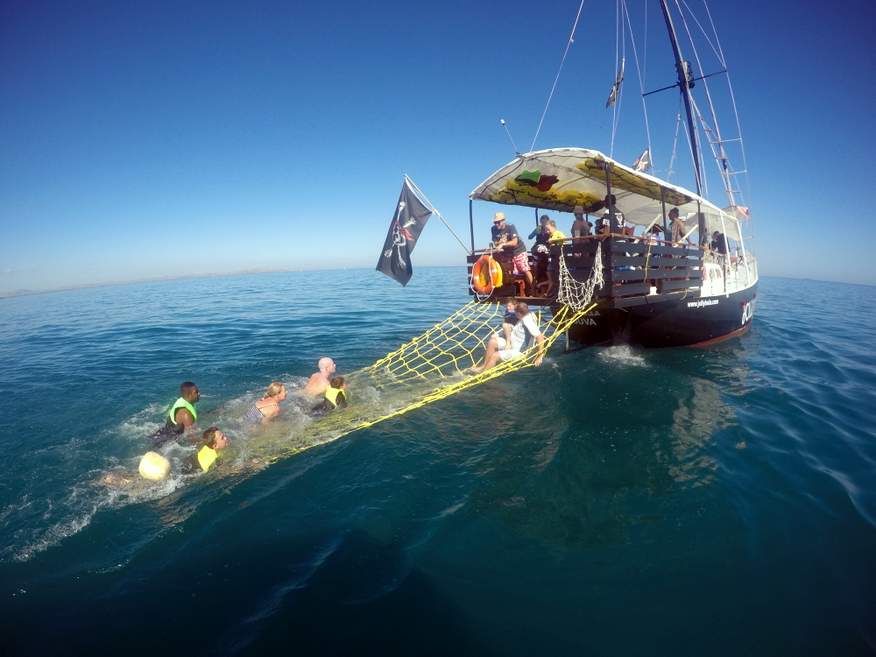 After all that excitement, it was time for morning tea before we grab the snorkelling gear and look at some tropical fish.  You had the choice of snorkelling, hopping in one of two kayaks or trying to stand up on a one of four paddle boards. Now this is the only sailing day trip in my two years of living in Fiji that has gone to the expense of supplying kayaks and paddle boards for your added enjoyment totally FREE.  I have only seen this at resorts where they will charge you heaps of $$$. We were dropped off at Bounty Island, where we could snorkel, swim or just relax on the beach. Bounty Island is pretty big compared to a lot of others and can take around 20mins to walk right around. Go for a walk the other side of the island is just lovely.
Back beach, so quiet just lovely.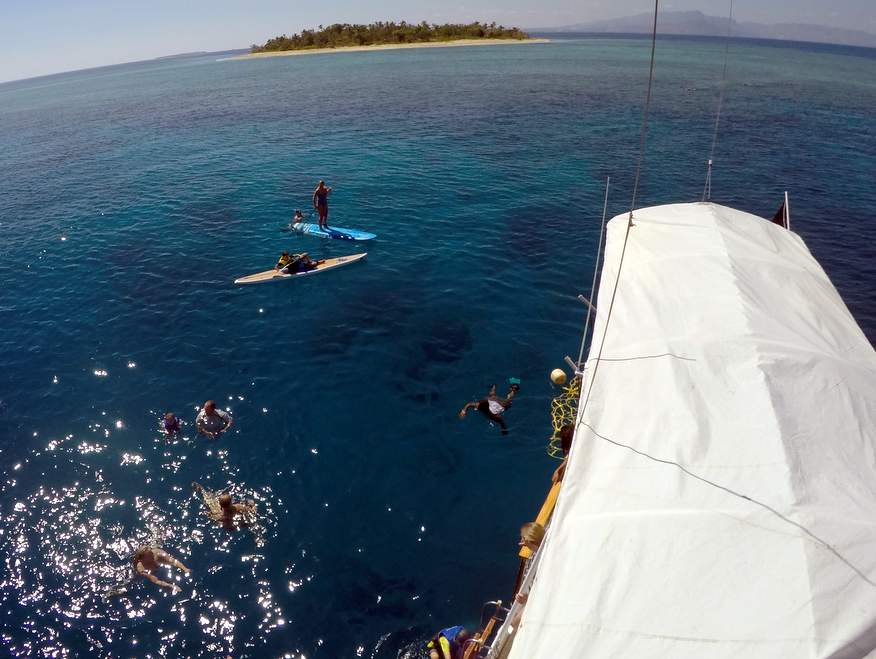 Snorkelling from Bounty Island is fantastic, lots of stunning fish of all sizes and colours to be seen. Snorkel straight from the beach or go out in the boat for a trip further out, either way you won't be disappointed.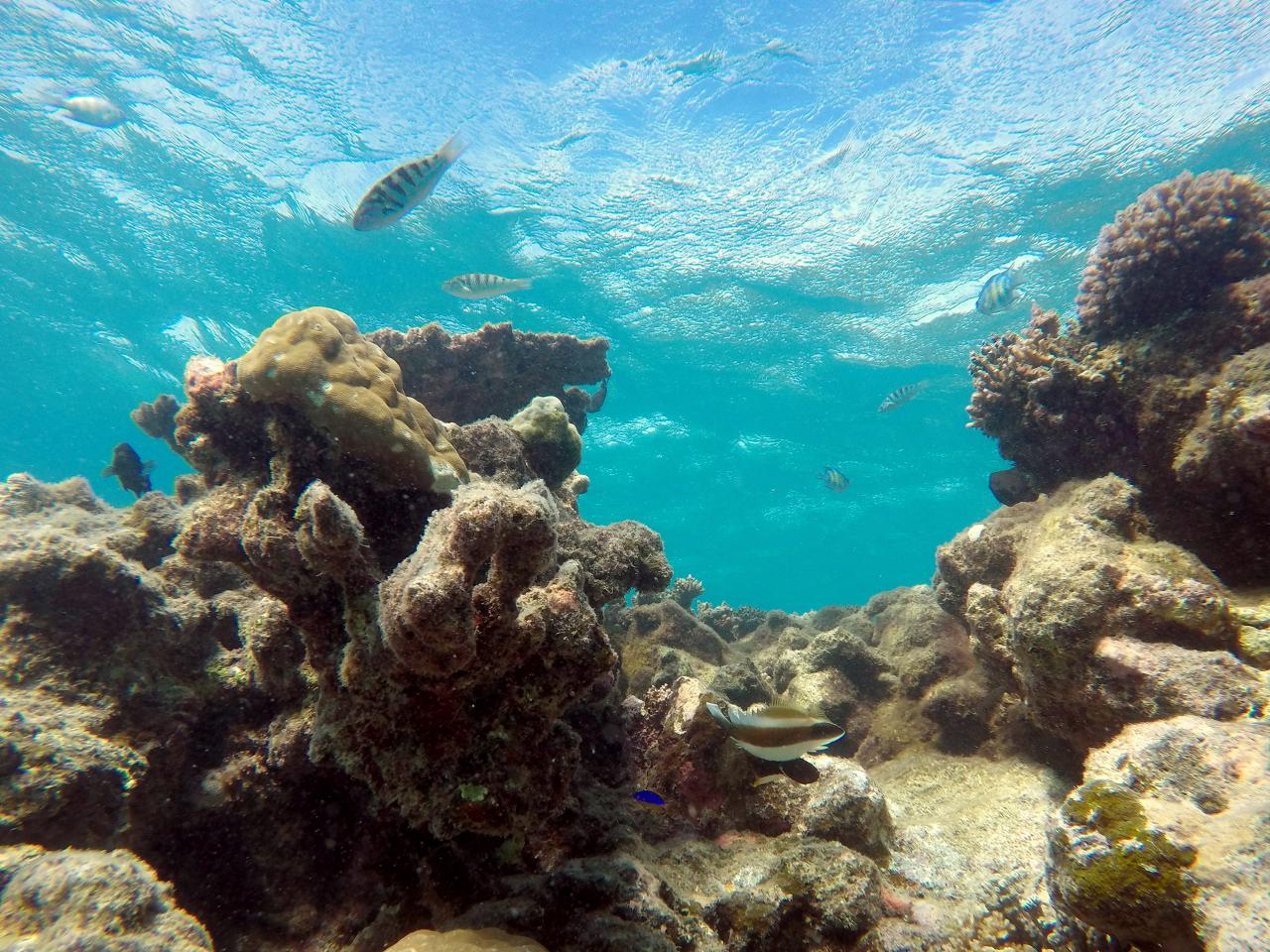 Lunch is on Bounty Island and BBQ buffet style. Plenty of choices with lovely freshly baked bread, delicious. The restaurant is right on the beach with fantastic views of the sea so close. The Jolly Bula pirates only drink water, soft drinks, hot tea and coffee, but you can smuggle aboard some Fiji beers and a bottle of Fiji Bounty Rum no problem.
Restaurant area with sand floor at Bounty Island.
After lunch the junior pirates were shown how to look for buried treasure left behind by other unscrupulous pirates and today they were very lucky, the treasure box contained packets of biscuits, chocolate gold coins and very colourful pirate head scarf's, Arrr a great treasure to be sure to be sure.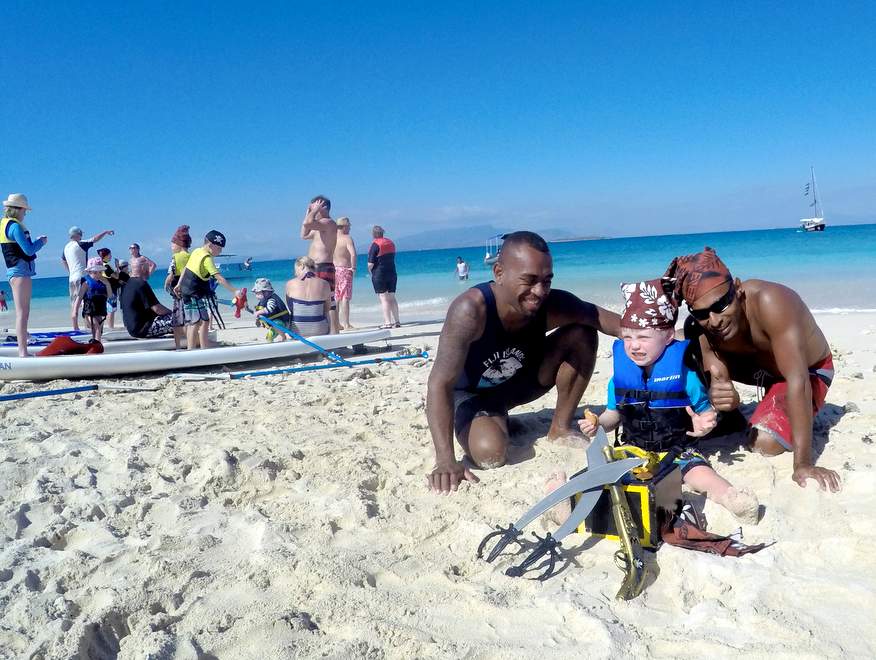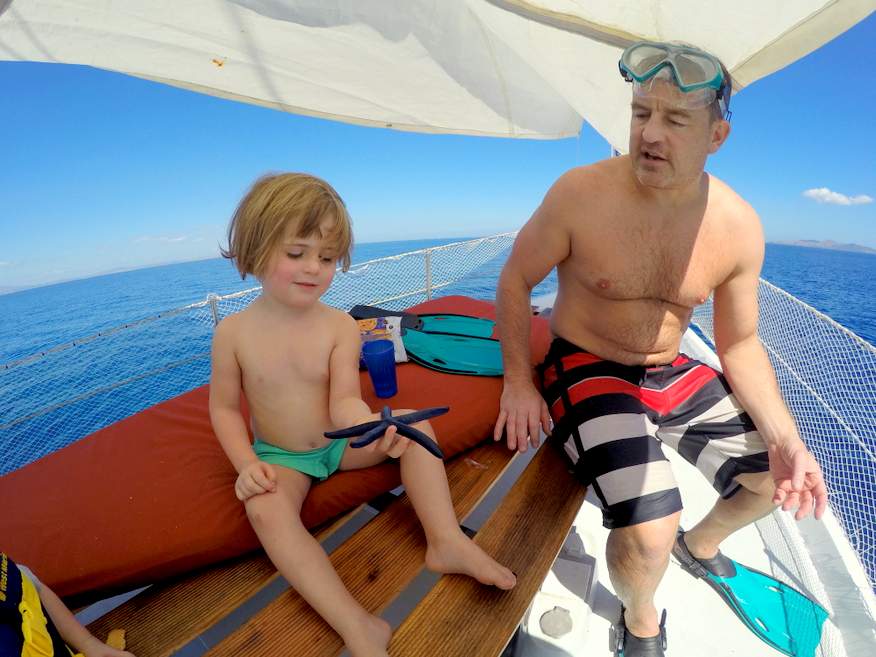 All good fun has to come to an end. But not yet, we still have our trip home to hide our valuable treasure before we tie up in Port Denarau. But the problem was, some of the junior pirates were so exhausted they just fell asleep. The ones still awake watch how to make birds and boats out of banana leaves and join in the pirate sing along then the Jolly Bula pirate certificate was awarded to the young and upcoming Fiji pirates just as we safely entered the entrance of Port Denarau.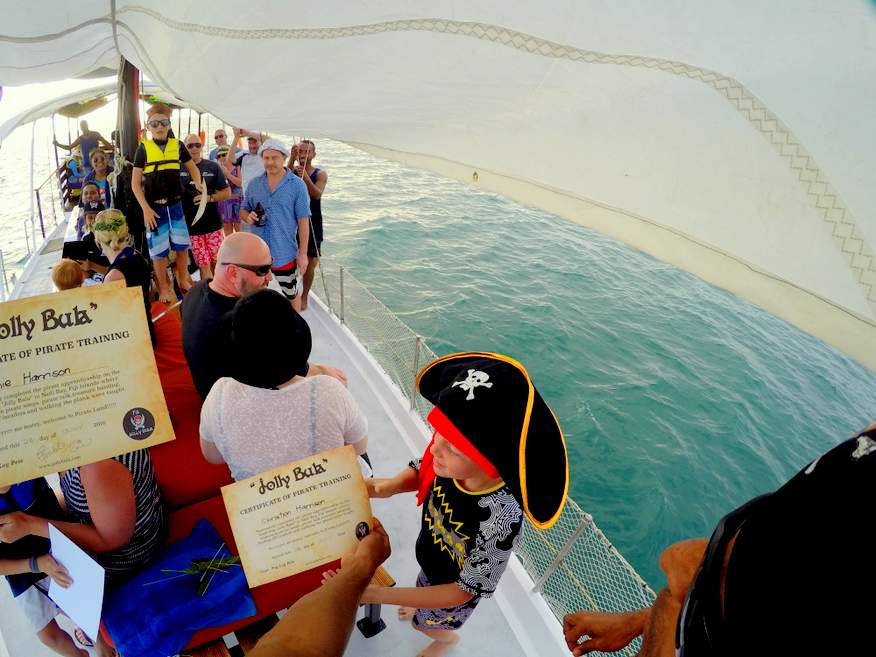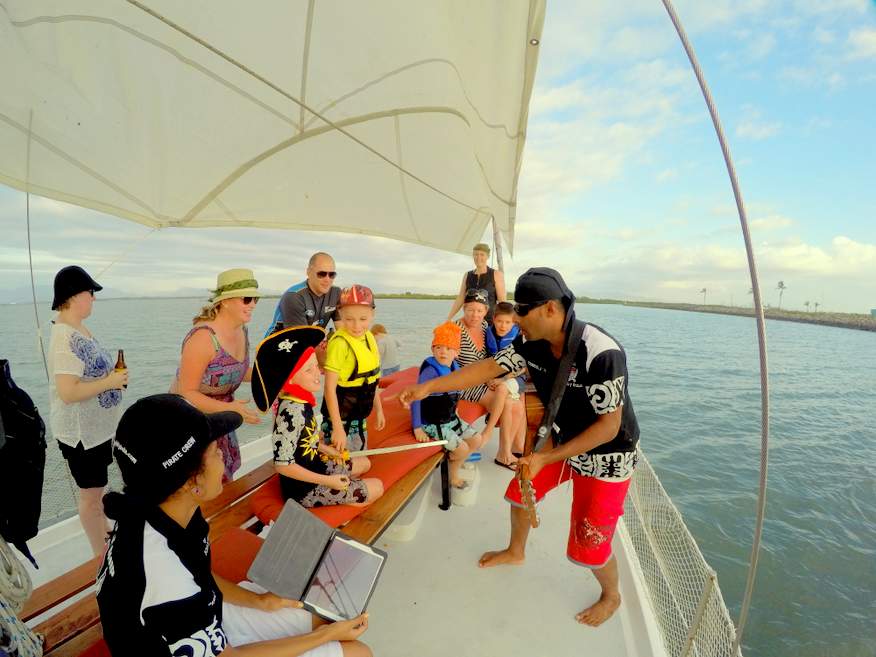 Pros and cons...
Boat: The Jolly Bula yacht is well maintained with plenty of shade and seating. The deck is easy to walk around not cluttered 
Bounty Island:  Quite big about 20mins to walk around
Beach:  Lovely and plenty of it    
Snorkelling: Really good
Lunch: BBQ buffet, pretty good 
Activities: FREE snorkelling, kayaks & paddle boards. The Jolly Bula pirate trip is mainly for the kids but also a good chance for the pirate crew to look after your kids while you relax, they totally love it, in fact you might not see your kids again arrrrr! 
Value for money: Absolutely 
Would we go again: Absolutely
Book your Jolly Bula day trip to bounty island here...