Outrigger fiji beach resort - coral coast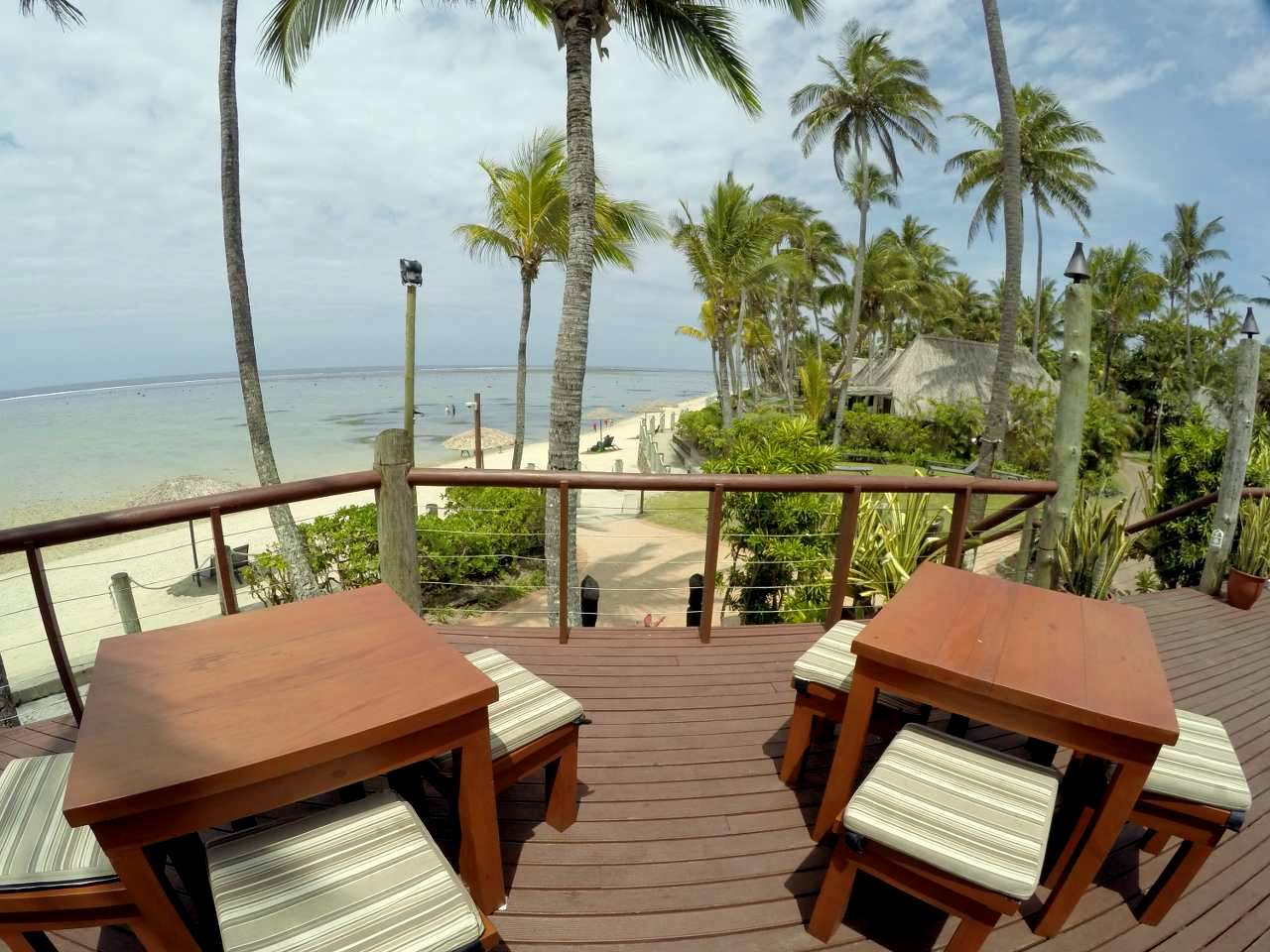 One of the bigger resorts on the Coral Coast, this is part of the Hawaii based Outrigger hotel chain. Billed as 5 star, the resort complex nestles in 40 acres of perfectly manicured and landscaped gardens. The expansive grounds have one great benefit: even when the resort is fully booked it doesn't seem crowded.
No, you won't get a backpackers dorm here, but you will get decent value for money especially if you shop around. Your travel agent will have regular sales and special promotions running for this resort, so it's worth asking them what current deals they have for Outriggers.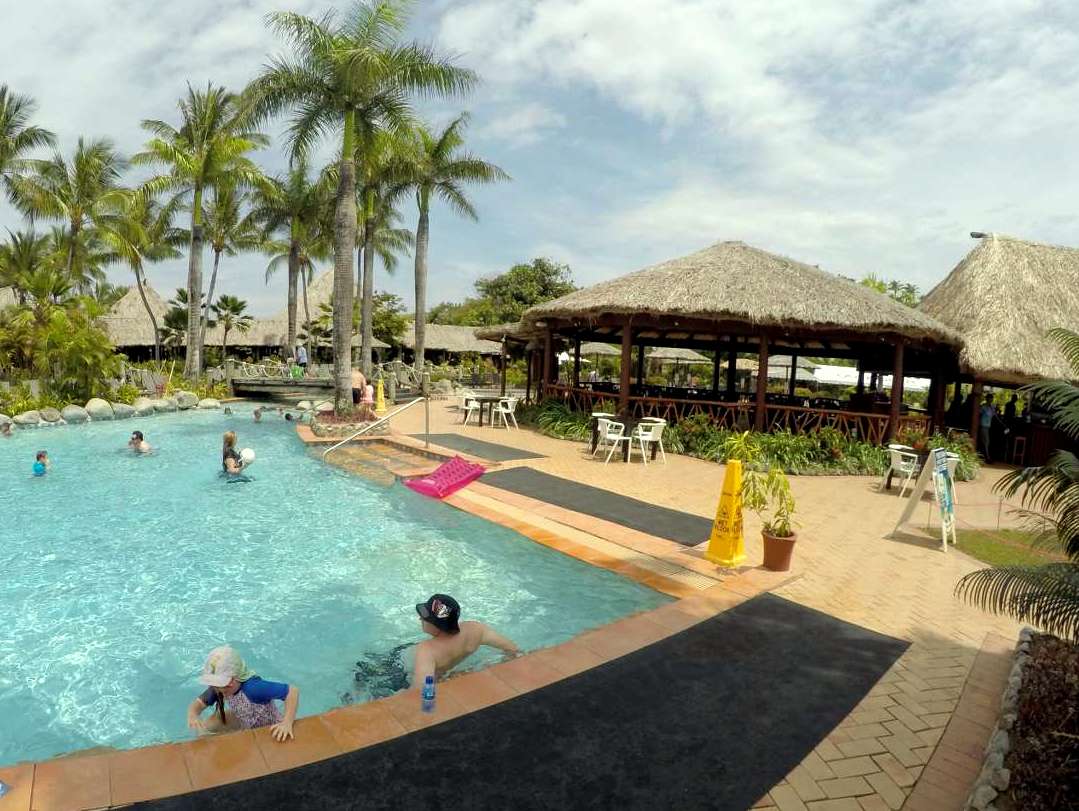 Meals/Restaurants/Bars
You can generally purchase the meal plan when you book a stay at Outrigger through your travel agent. But as is so often the case with these plans, you might well find it a little restrictive having to eat at the resort, or risk not using up all your vouchers. And when you take into consideration that meal plans can be purchased on arrival (often for a slightly lower price than is available from the travel agent), it makes sense to wait until you arrive before committing yourself.
There are five restaurants to choose from, but within walking distance of the resort are a few local restaurants which are cheaper.
Baravi Poolside Restaurant Poolside, casual dress.
Ivi Restaurant Awarded Best Restaurant - 2006 Fiji Excellence in Tourism Awards. Smart casual attire, adults only.
Meke and Lovo Resort attire. Meke on Tuesday and Friday evenings. Lovo and Fire walking on Tuesday evening.
Sundowner Restaurant Casual attire.
Vale Ni Kana Casual attire.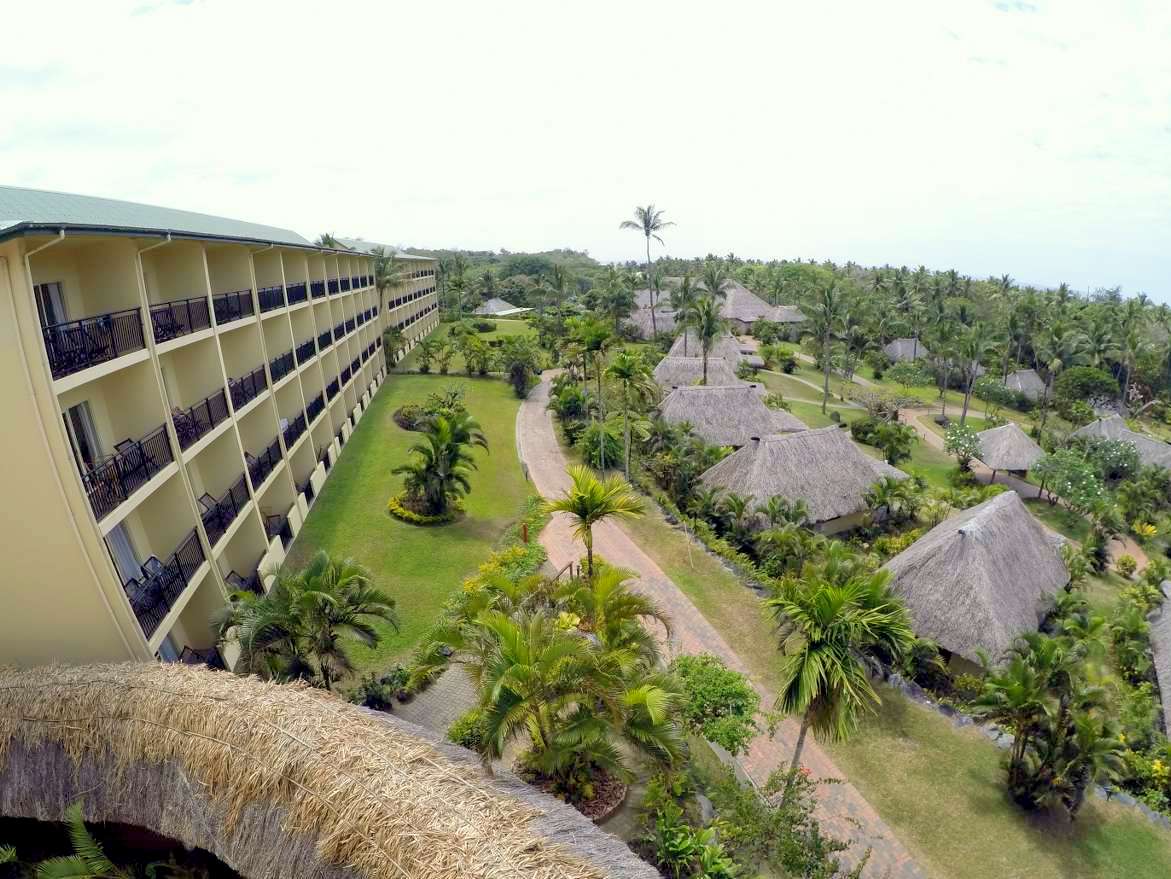 What's Available At The Outrigger
Rooms: 250+ rooms, these are either in the main 4 storey accommodation block, or private bures scattered throughout the property. To be honest we found the resort a bit tied and in need of a renovation.
Restaurants: 5 
Sports: Driving range and putting green, floodlit tennis courts, horse riding, water sports including kayaking, parasailing, windsurfing etc.
Snorkelling: Sorry to say the snorkelling straight from the beach is no good at all, please don't stay here if that's what you are after.