Fiji Accommodation
Budget, Backpackers, Homestays, Islands, Resorts and Hotels
From a village homestay to 5 star and beyond, if it's in Fiji and you can stay there we have it. Well, we're attempting to add a write up on each one, but it's a mission for sure as there are so many places to stay in Fiji.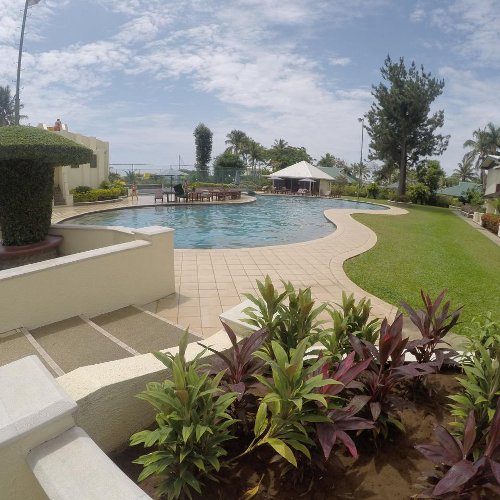 Pool at Raffles
Nadi Airport Hotels
Mostly mid priced and super close to the airport. Raffles & Tokatoka you can even walk to. All offer free transfers. Only Tokatoka has undergone major room renovations, the rest are a bit dated for the price. Trans International has big rooms and pretty cheap. Don't bother with the $55 Airport Transit Hotel, goodness knows what you'll catch there!
Denarau Island Accommodation
Denarau abounds with 5 star hotels and resorts, there is little in the way of budget accommodation here! However, the location next to the Marina and the convenience with proximity of island transfers and tours help to offset some of the room rates.
Only 25mins from Nadi airport it's handy. Pity the beach is nothing to write home about.  
Nadi / Wailoaloa Beach 
Wailoaloa Beach is great for those on a budget who want to be on a beach, only 20mins from the airport. The beach is ok, no good for snorkelling, sand is soft. It's a nice long beach good for walks or the morning jog.
Not much point in staying in Nadi town itself, it's noisy and polluted with car & bus fumes.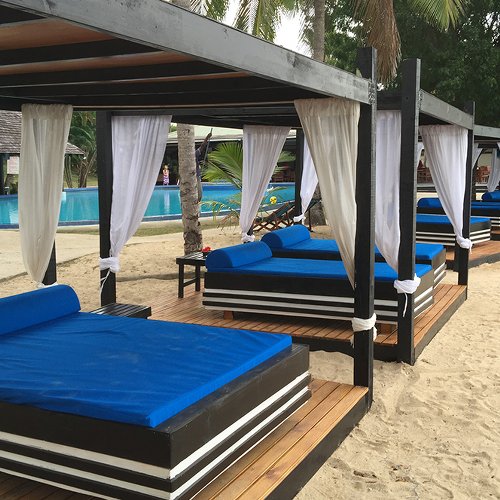 Anchorage Resort sun beds
Vuda / Lautoka Accommodation
Often overlooked, but only 20mins north of the airport, Vuda is good value. Not much in the way of nice beaches though. The two most popular resorts are First Landing & Anchorage. But check out Orchid Fiji for something different.
Lautoka is a bit like Nadi town, busy and smelly.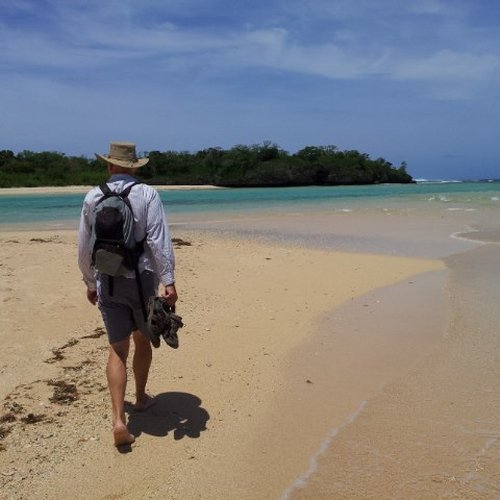 Stunning Natadola Beach
Natadola Beach Accommodation
Only 45mins from Nadi Airport, Natadola Beach is THE best beach to stay on.  Stunning white sand, clear blue water, just perfect.  Better than most Coral Coast places. Unfortunately accommodation here isn't so cheap. The cheapest is Natadola Beach Resort, but for some dumb reason they won't take kids, and no it's not some exclusive high end hotel, pretty simple actually. Of course the 5 star InterContinental is the absolute best place to stay if you can afford it. Yatule Beach Resort is the other hotel right on the beach. Recently totally renovated, it's now worth a good look.
Coral Coast Accommodation
Spanning a distance of over 100k it can take 1 to 2+ hours to get to some of these hotels from the airport. Includes Pacific Harbour accommodation. Ranging from budget homestay to the biggie's like Outrigger, Naviti, Warwick, Hideaway etc there is plenty to choose from. Beaches are pretty good, not as good as the islands though.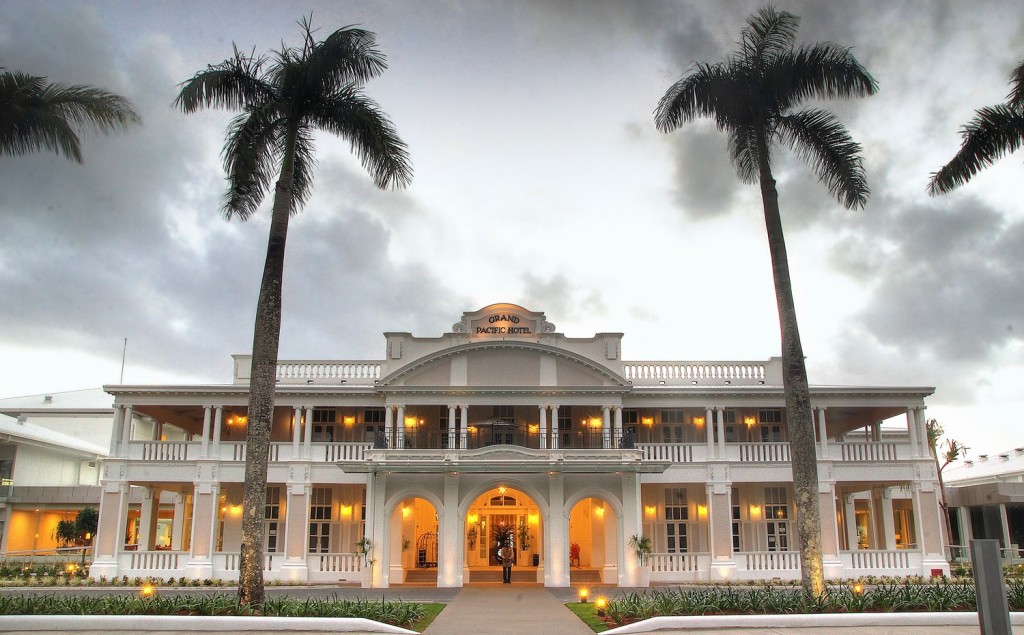 Beautifully restored Grand Pacific Hotel
Suva Accommodation
3 hours drive at the speed limit (or more) from Nadi airport. Here you'll find the stunningly restored Grand Pacific Hotel, what a beaut.  Lots of cheap accommodation at not bad prices either, plenty to choose from right in the middle of town. For peace and quiet go out to Raintree Lodge, close to Colo-i-Savu rainforest park with waterfalls and walking tracks.
Rakiraki / Nananu-i-Ra Island
Untouched, quiet and only 2 hours north from Nadi airport is the Sunshine Coast. Nananu-i-Ra island is Fiji's best kept secret, well away from commercial tourism, you'll find bargain accommodation with some of Fiji's best diving around here. Self contained cottages are the way to go, pick up your food on the way. Good beaches with soft white sand. You'll also find the high end Volivoli Beach Resort and Wananavu Beach Resorts up here.
Mamanuca Islands, Fiji
Quick to get to on the big cat at around 30min from Port Denarau. While there are over twenty islands in this group, a few of them stand out as being the most popular. These are, Beachcomber, Bounty, Castaway, Malolo, Mana, Plantation (Malolo Lailai), and Treasure islands.  Budget to high end, its all here. Stunning beaches, fantastic snorkelling, warm clear tropical water. 
Yasawa Islands Accommodation
Stunning, stunning and more stunning. Best beaches, best snorkelling, best water in Fiji. Can take a looooong time to get to some of these places though, up to 5 hours of pretty boring boat ride. Budget backpackers, mid range and high end resorts abound in the Yasawa's now. So many to choose form.
Ovalau Island Accommodation
About 4 hours from Nadi airport either way round the island then a boat ride.
Fiji Village Homestays
Homestays aren't a big thing in Fiji... but we hope to change that. Taking a guided tour to a village gives you some small insight into how the local people live, but until you become a part of their family (if only for a few days) you can never really get an understanding of what daily life is really like. Homestays can be found all over Fiji, from the mainland to the Yasawa Islands.
Backpacker Accommodation in Fiji
Heaps to choose from all over Fiji, but probably the best ones are on the islands. Easy to get to with an island hopping Bula Pass or on the big cat. Some truly fantastic locations.
All Accommodation around Fiji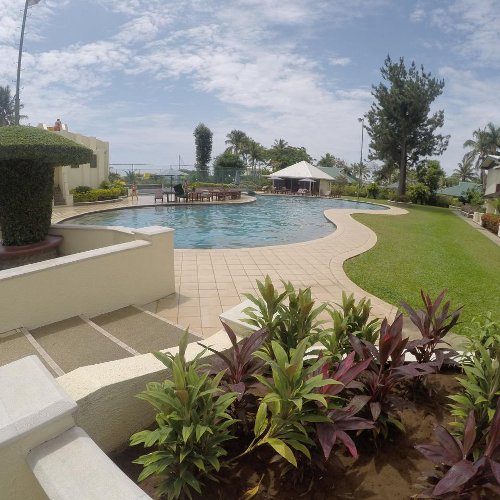 Airport Hotels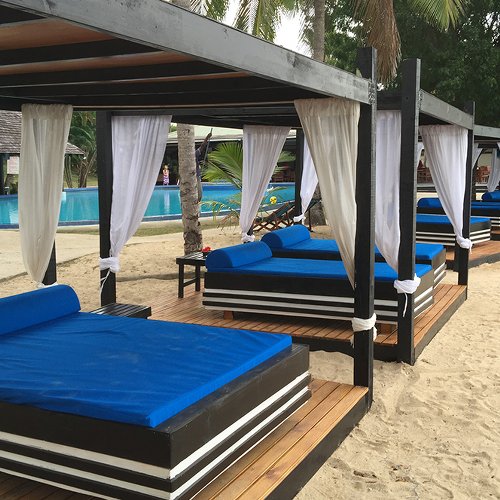 Lautoka / Vuda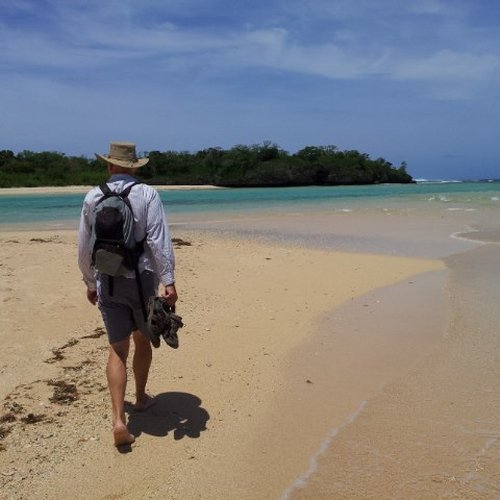 Natadola Beach