HOME


You Are Here:
Home
Map of Fiji
Map Of Viti Levu, Fiji
Fiji is made up of over 300 islands. The two largest (both in size and population), are Viti Levu and Vanua Levu. This map shows the main towns on Viti Levu. Click on any of the towns on the map to visit a page for more information.
Links are incomplete at this time: expect to see these as new content pages are created.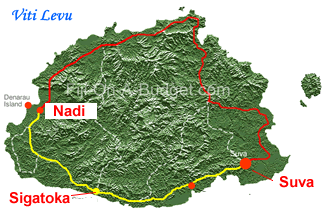 Google Maps view of Viti Levu
Use the Google map below to zoom into your particular area of interest.
Copyright © 2014 All rights reserved www.Fiji-Budget-Vacations.com.