About us and why we're in Fiji...
Fiji-Budget-Vacations.com was originally built by a kiwi called AJ who loved Fiji so much he wanted to share all his experiences with you. AJ did an awesome job of setting up this website with the total aim of giving you tips, reviews, recommendations and more about your trip to Fiji without bias. As AJ doesn't live in Fiji anymore, he was finding it hard to keep the website up to date. This is where we came in and took over from AJ in May 2015.
We came to Fiji to expand our business and have been living in Fiji for the past 2 years now. Keeping this website up to date is a mission for sure, but gives us the perfect excuse to get out and explore everything we can and share it with you. Fiji is such a great place and the people are fantastic, you'll love it here too I'm sure.
Follow us on our latest trip on Facebook. 

A few photos of us in Fiji...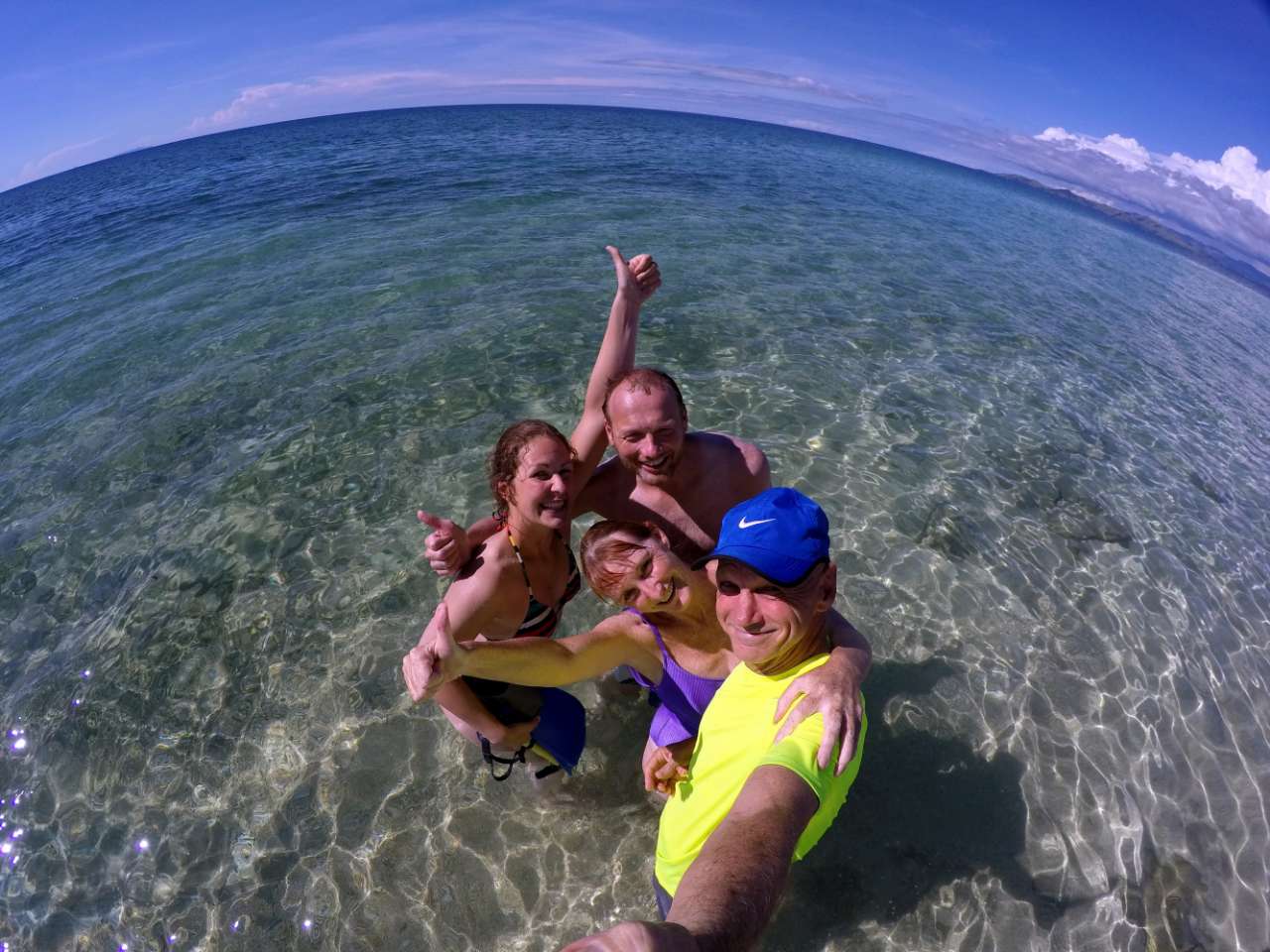 New friends with us on Savala Island on the Oolala Day Trip - awesome day out
Having fun at Coconut Beach Resort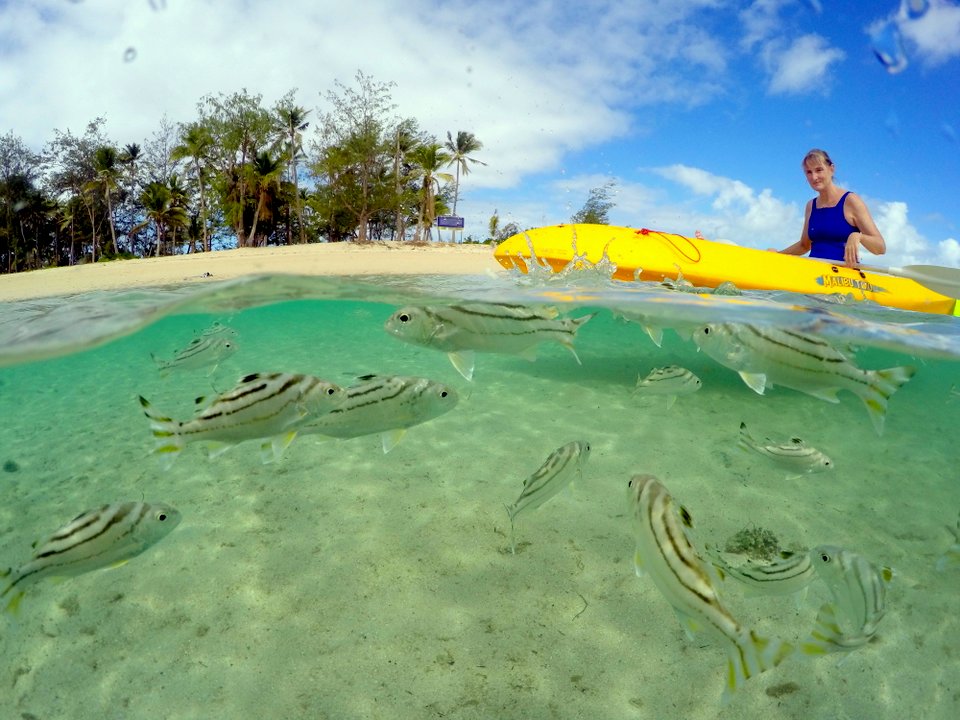 Kayaking at Blue Lagoon
We love getting out snorkelling, Fiji is the most awesome place for this. Garry has a new GoPro camera with a waterproof housing, perfect for fantastic underwater shots. We review all the places we visit and give you our honest view on it.
Me snorkelling with tons of colourful fish on the PJ's Day sailing trip
That's me on a dive intro course.
Other fantastic experiences include white water rafting, can't tell you how much fun we had on this trip, just fantastic, and the Off Road Cave Safari was awesome too.
One of our most favourite trips was white water rafting on the Upper Navua river exploring the true interior of Fiji
On the 4x4 Off Road Cave Safari trip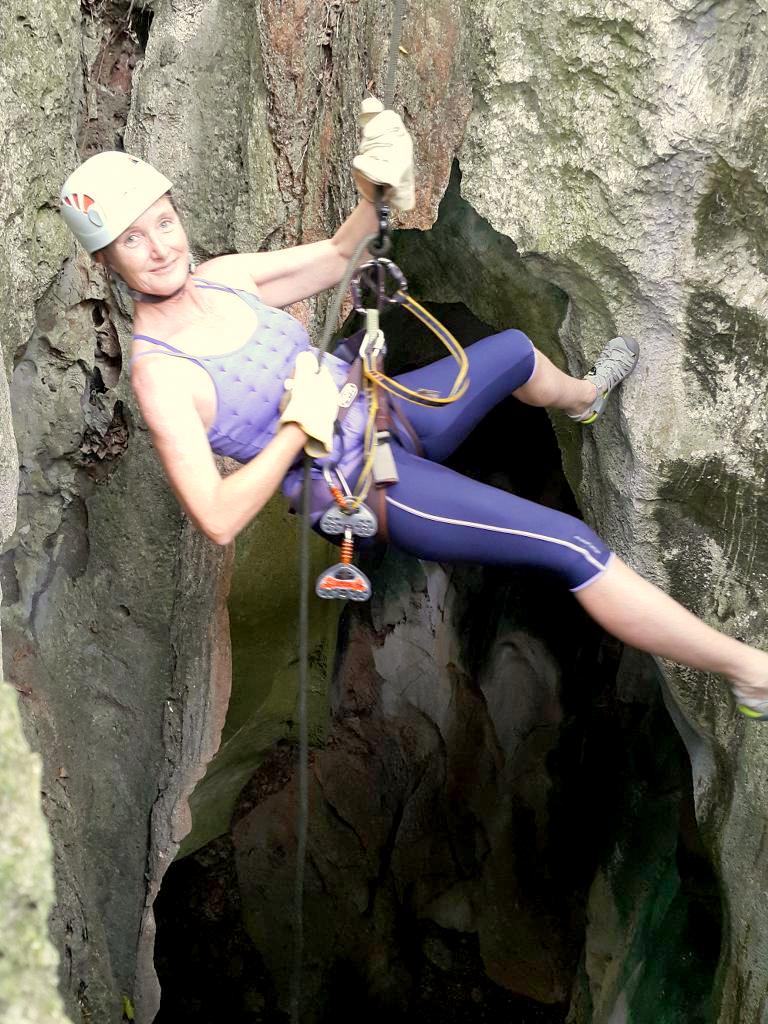 I was pretty scared doing a little abseil down into this big cave on the Momi Zip Line trip
Garry totally loving the abseiling
No I wasn't driving, Garry was taking the photo. This is the quad to Zip Line tour
We've also travelled out to the Mamanuca & Yawasa Islands and been fortunate enough to stay in a number of fantastic island resorts.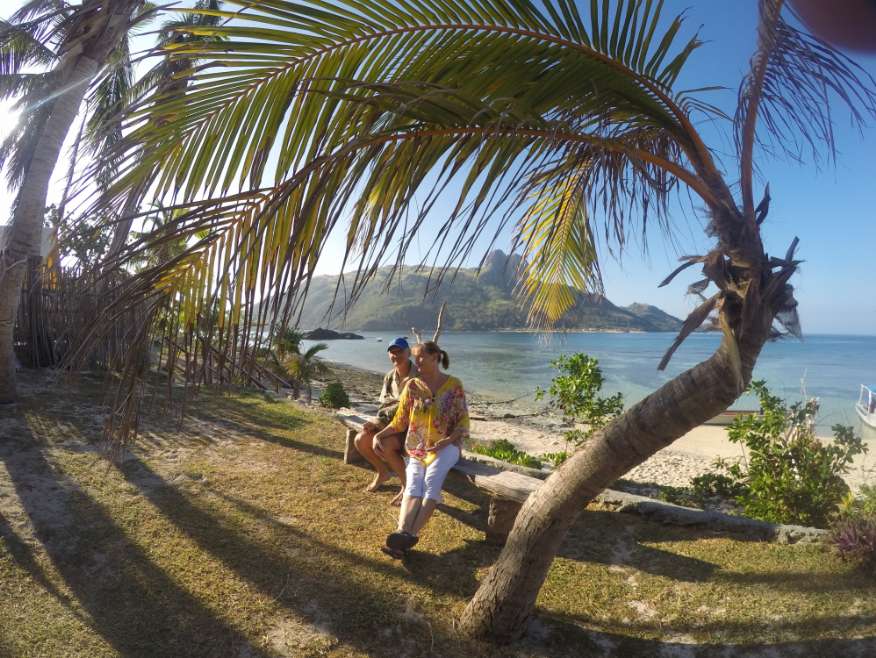 Enjoying time at Barefoot Kuata
On board Captain Cook for a 7 night cruise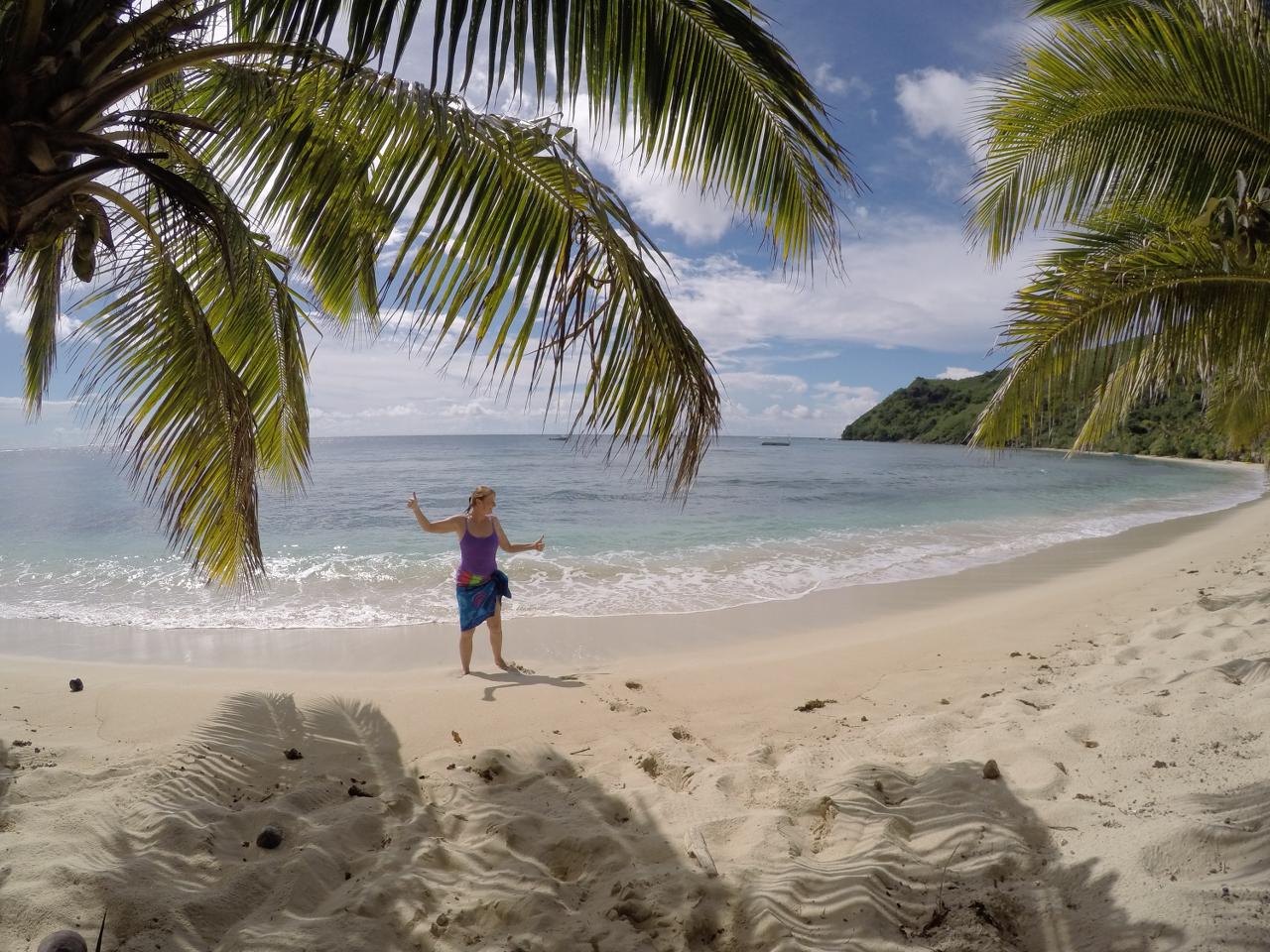 Check out the awesome beach at Botaria Resort
Perfect day out on Coral Cats