Nadi Airport, Fiji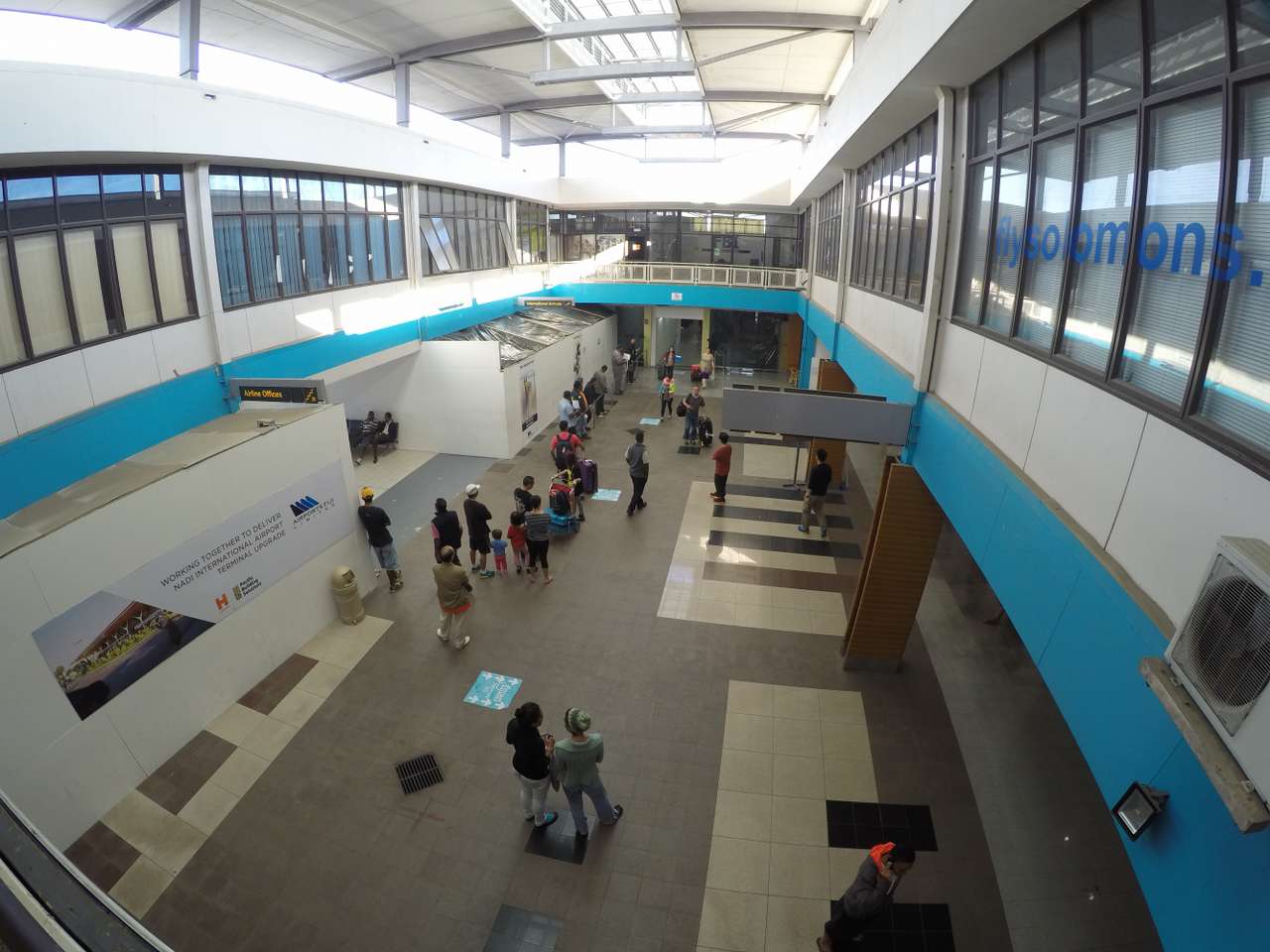 Arrival
Arrival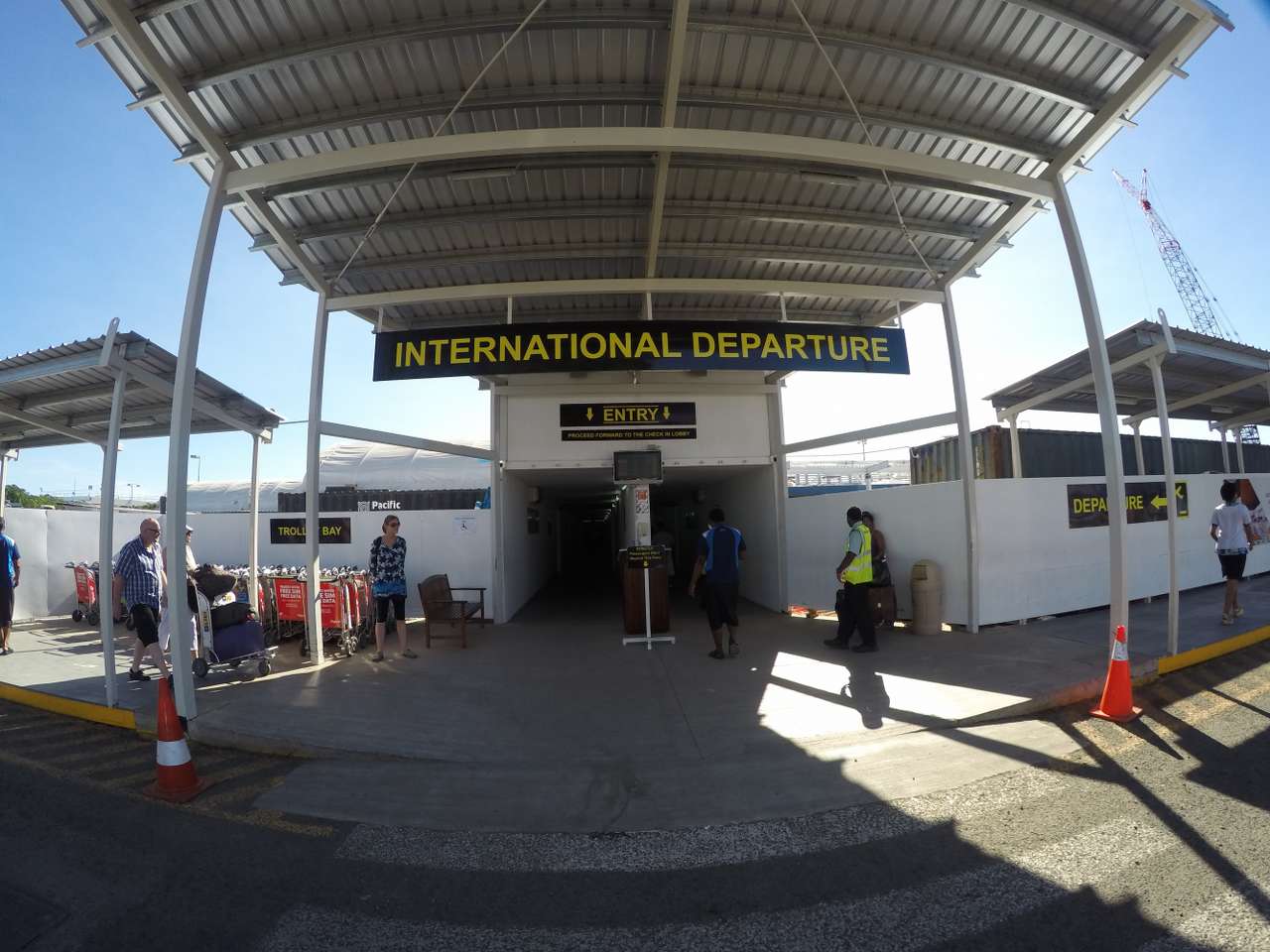 July 2015  
First impressions of Nadi airport aren't that great, quite frankly. While it is by no means the world's worst airport, it has a slightly run down look to it. Old carpets and a drab color scheme do nothing to dispel that feeling.
When you steep out into the arrival hall you squeezed down into one narrow lane  you will walk past Rosie holidays. they have brought the right to be the sole occupier of the first section of the arrival hall. Now they can shut out all the smaller operators who have just as much right to welcome there guest to Nadi. Corruption at it's best.  You will then walk past the one and only cafe in the hall, and please do that walk past. If you are thinking of going to the toilets, hold on if you can, there is no soap, paper towels and smells.  In the last six months that I have been calling into the arrival Hall it has not changed.
All you have to do now is try and find your transfer, good luck. 
November 2015
Do not be surprised when you walk out of the arrival hall to find the car park has transformed in to a giant building site. At last Nadi is forging ahead with a new Airport in break neck speed. 
The new traffic lights are now working out the front of the airport. But the four lane Highway is only 2.5Km long, then you are back to Fiji tail to tail cut you off push in driving.
February 2016
At last, new, clean and modern toilets in the arrival hall, as for the cafe it is still the same so give it a miss.
The road into Nadi along Queens Road is being chopped up and turned into a four lane highway so you can expect a slow and some time dusty transfer to Nadi or Port Denarua. It is quicker to take the Nadi back Road into Nadi then turn off onto Port Denarua Road.
The new bridge into Port Denarua has started; the old concrete bridge was pulled down once the new Bailey bridge was completed, you will not have to worry about holdup there.
Road works on Queens Road
Nadi airport duty free shopping
Much of the duty free shopping is cheaper here than it would be at most NZ, Aust and US airports.
July,2015, in Fiji $.  Nadi International Airport Duty free prices
Tappoo Duty free prices
P/Mall                    Carton $ 68        20's $ 3.40
Rothmans             Carton $ 82        20's $4.10
B&H                        Carton  $ 82       20's $ 4.10  
Fiji Retain prices  
Marlboro  Red    20's  $19.99            Marlboro  Gold   20's $21.99
P/Mall                20's  $9.98             Rothmans             20's $11.9
B & H                  20's  $10.89
Duty free prices
Bounty Run 1L  $39.95     Bombay sapphire Gin 1L  $52.95.       Jack Daniel's, black 1L $59.95  
Perfume
COCO,Spray $239.            Bleu De Chanel,Spray $235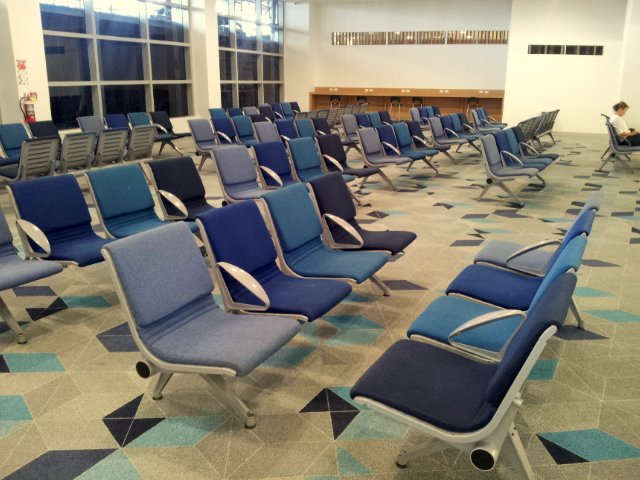 November 2015. New Departure Lounge
November 2015. New Departure Lounge
November 2015. New Departure Lounge
Airport Transport
 To get a better run down on taxi, bus and private transfers at the Nadi airport Click on this link transport 
Looking For More Transport Related Information?
Nadi Airport
Airport Transport

Nausori Airport

Taxi Fares

Rental Cars
Yasawa Flyer
Flyer/TigerIV Prices

Mana Flyer Prices