white sandy beach - naviti island, yasawas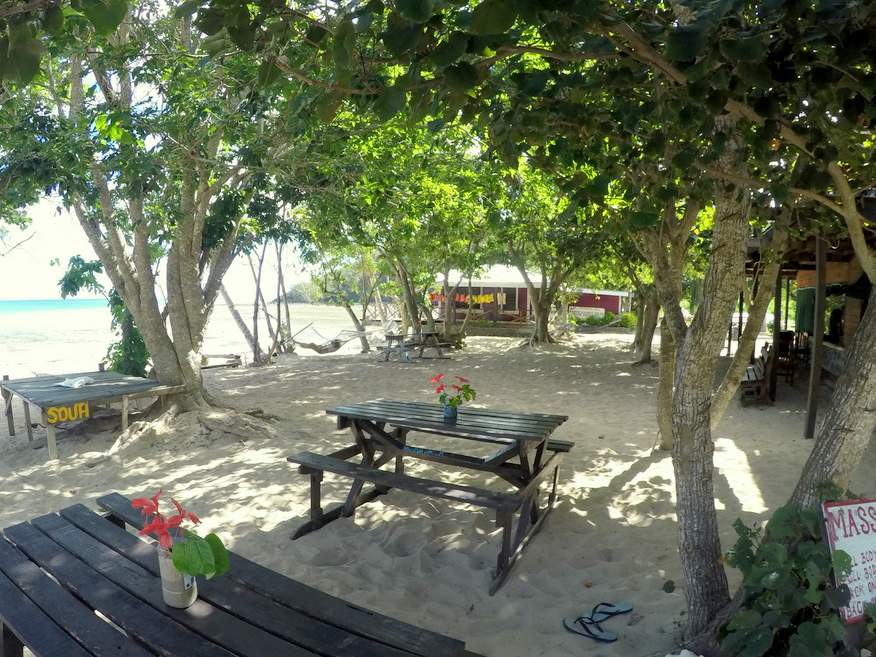 White Sandy Beach Resort is in the same bay as Korovou Eco Tour Resort. And you still have the same problem of the tide going miles out to sea. You can walk from Korovou to White Sandy Beach in around one minute. The Yasawa flyer drops off people for both resorts at the same time.
On our tour of White Sandy Resort we walked into the reception which was quite interesting with the sandy floor and all the flags from around the world. But I needed to go to the toilet after all the cups of coffee I drank for brekkie. Well I took two steps in and run out. The place smelt to high haven it was so bad plus the toilet block has never been maintained for many years. There were bunk rooms above the toilets, the staff had all the mattress laid out in the sun to air out. Well the stains on the mattress were not nice, they should be on the fire not on the veranda airing out for the next lot of backpackers to sleep on.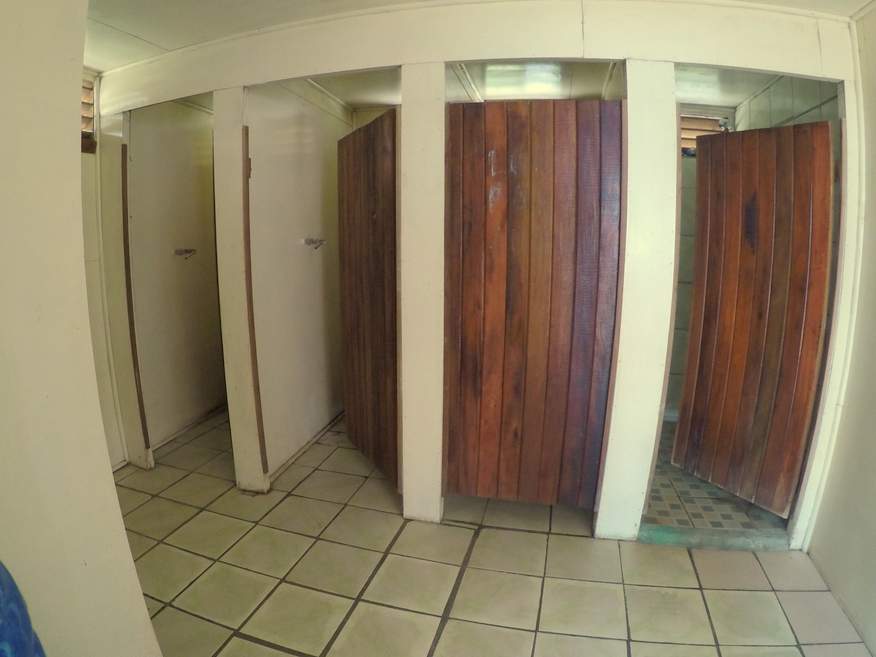 As for the beach bure they were just little cleaner but I would be very uncomfortable sleeping here, I would be happier sleeping and having a shower outside, even at a cheap price of $110 per night with meals.  I am too old to be putting up with this mess; I would rather stay at Korovou at a pinch. These tough young backpackers who have travelled the world would have in all probability stayed in worse.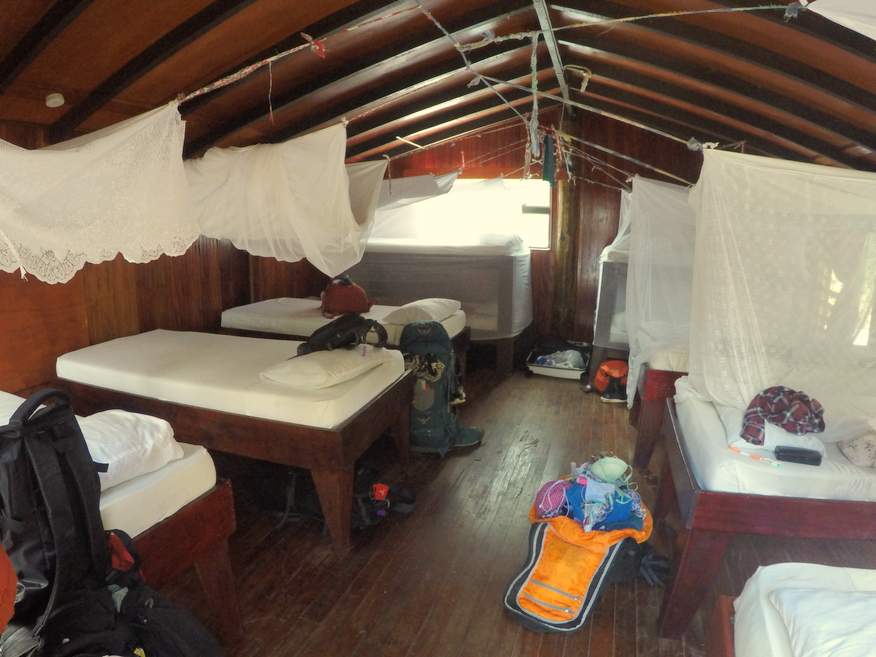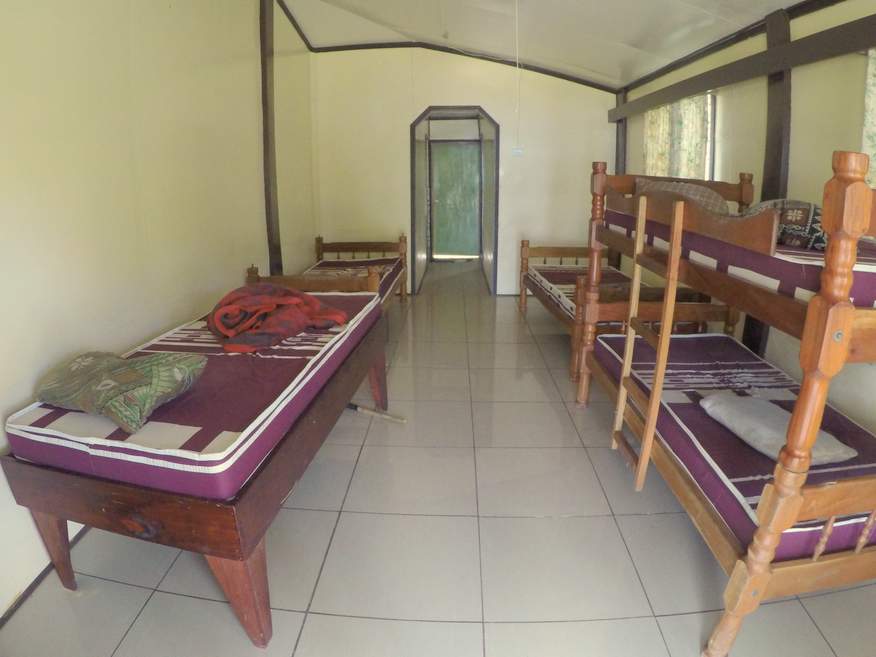 As for keeping busy you can take off for a walk into the hills, but ask for info first or give one of the boys a few $$ to go with you if you are not an explorer. It is very easy to walk over the hill to Honeymoon Bay, but I was told you have to give the caretaker of the bay $2. I walked around to Honeymoon Bay at low tide around the rocks, it was a very easy walk. The boys will also keep you busy with crab racing etc. As for the snorkelling there is no difference to Korovou Eco Tour Resort. It is a long walk out to the end of the reef at low tide and there was not a lot to see, quite disappointing. there was no point looking around any further, time to head back to Korovou Eco Tour Resort
Pros and cons...
Boat Transfer:  3 Hours 30 minutes on the Yasawa flyer
Island:  White sandy Beach Resort is on Naviti Island 
Beach:  White sand, but the tide goes out 800mt 
Swimming pool:  No 
Snorkelling:  Disappointing 
Lunch: Did not eat there 
Activities: Yes, the boys do try to keep you busy
Water: Take your own drinking water.
Power: Generator - Not 24 Hours 
Downside:  Run down, snorkelling not much good
Value for money: ? 
Would we go again: No